What England's Qualifiers Told Us About Their Chances of Winning Euro 2020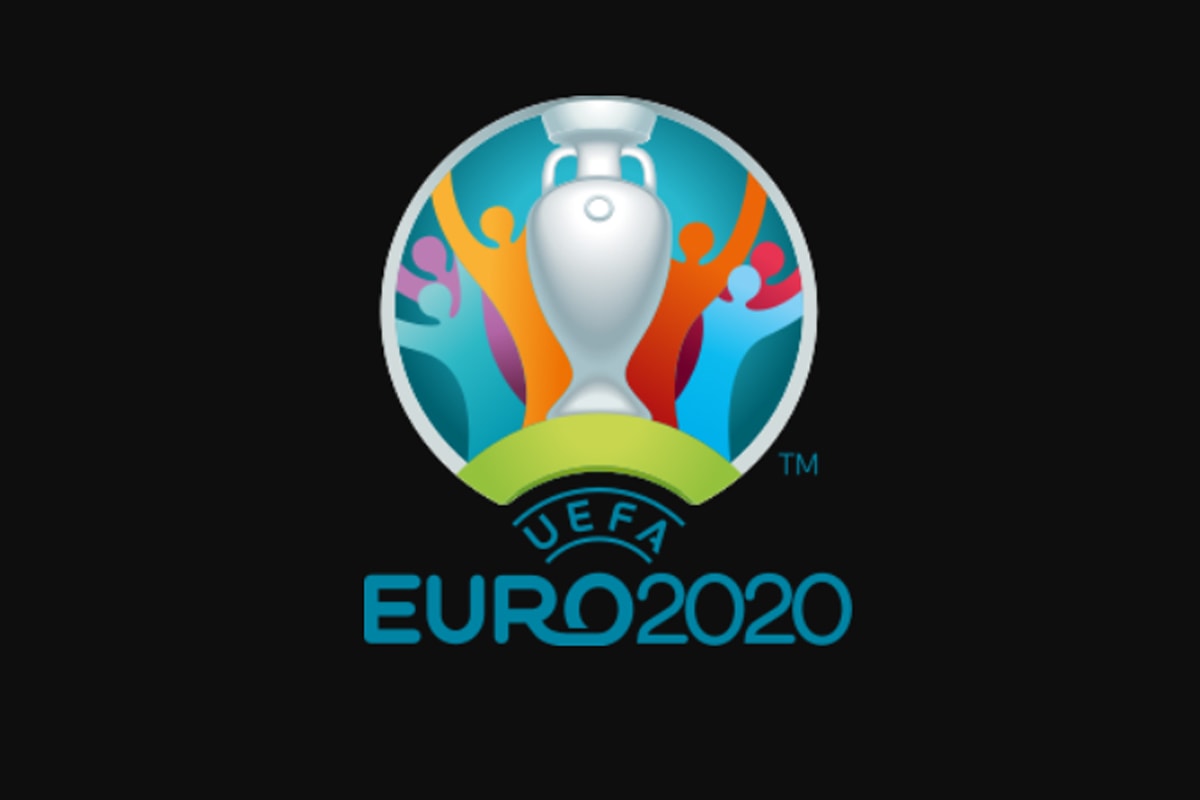 England started its Euro 2020 qualifying campaign in devastating fashion, beating Czech Republic and Montenegro to pick up six points and scoring ten goals in the process.
Although the performances were impressive, head coach Gareth Southgate will know that the results will have been expected and that there will be sterner tests for his side in next year's European Championship finals — if they do go on to qualify.
But what can we learn from two victories that have shown that, although soccer "didn't come home" last summer, the style of England's play has definitely changed for the better?
I'm going to take a look at the games against Czech Republic and Montenegro and see if they give us a better idea of whether England can go on to win its first major tournament since 1966.
England's Euro 2020 Odds
England was heavily favored to win its Euro 2020 qualifying group, and maximum points from its two opening games have only shortened those odds now.
With Czech Republic, Montenegro, Kosovo, and Bulgaria all looking like they will be battling for the second qualifying spot, it seems very likely that England will win the group and book a place in next year's finals.
England to Win Group A
1.01
If you consider that Czech Republic is the next favorite at 23.00, then you can already see that the bookmakers have decided what's going to happen in Group A.
England's performances have also shown that its semi-final achievement at last year's World Cup may have been just the start of something, and Gareth Southgate's men have now been made second favorites behind France to win the European Championship next year.
England to Win Euro 2020
6.00
Most of the big European nations have enjoyed a positive start to their qualifying campaigns, and although England has played much weaker opposition, the team has approached the games in a professional manner that hasn't always been the case in the past.
The above odds are courtesy of Betway. Check out our Betway review for more information on this online sportsbook, or see our list of recommended soccer betting sites for some alternative options.
Why England Could Win Euro 2020
One aspect of this new-look England that Gareth Southgate was praised for after the World Cup in Russia was that the team was likeable again.
The influx of new, younger players had changed the look of the squad, and the fans responded to a more creative and disciplined approach than had been seen under previous managers.
Let's take a look at some of the reasons why this squad is capable of winning the Euros in 2020.
Younger Players
The teams that Southgate put out against Czech Republic and Montenegro have continued that tradition with Callum Hudson-Odoi, Jadon Sancho, and Declan Rice all given opportunities to stake a claim for regular starting roles — and mostly reacting in a positive manner.
England teams of old were regularly criticized for not giving younger players a chance and concentrating on the same old faces to, invariably, produce the same old type of football. Southgate has changed this by placing faith in these younger players to show what they can do.
This has had an effect on some of the slightly older players in the squad, too. Raheem Sterling is now seen as one of the senior players and has responded by continuing to show the form he has produced for club and country over the past few years but had not always been praised for.
The style of play suits these younger players as well. The speed and transition shown by England at times in both opening qualifiers were impressive, and the creativity of Sterling and Hudson-Odoi in particular could be just as effective against the stronger nations that England would face in the later stages of Euro 2020.
Players Taking Their Chances
England has also benefitted from a good dose of luck over the two qualifying games. Injuries to squad players — and some picked up in the game against Czech Republic — may not seem fortunate by those on the receiving end, but the replacements have come in and shown that they might be a better proposition than Southgate's initial choices.
Eric Dier's injury early in the Czech Republic game meant a reshuffle of the midfield with Ross Barkley coming on and Jordan Henderson dropping deeper. This forced tactical change worked so well that Barkley started the Montenegro game and ended with a well-deserved two-goal haul alongside an assist for the equalizer.
Barkley has been given more playing time at Chelsea this season, and it seems the midfielder is finally living up to the potential he was showing five years ago when he was part of the 2014 England World Cup squad.
Although Jadon Sancho didn't do anything wrong in the game against Czech Republic, Callum Hudson-Odoi has made it very difficult for Southgate to keep the Chelsea player out of the starting eleven for the upcoming Nations League finals in June and may even be able to keep out Marcus Rashford who was injured for these two qualifiers. With Harry Kane and Raheem Sterling certain to start games, it only leaves one other attacking space to fill, and Hudson-Odoi has done his best to claim that spot.
Why England Won't Win Euro 2020
Before England fans get carried away, however, there were aspects of the team's performances in both of the opening qualifiers that should give Southgate cause for concern.
The standard of opposition is out of England's control, but it must be said that neither Czech Republic nor Montenegro will be favored to win next year's European Championship. But there were other factors that Southgate can do something about if England is to have a chance next summer.
Defensive Problems
If England is scoring five every game, then it may not matter that there are some questions over the defense. But when the Three Lions come up against the likes of Germany, Spain, and France, it will find that goal scoring opportunities are not as plentiful, and the defense will come under more pressure. This could be a problem for England.
It's very noticeable that in the two qualifying games, the England defense was made up of players from clubs such as Everton and Leicester City. Kyle Walker was the only big six player in the first game, and although he was joined by Danny Rose for the Montenegro game, the Tottenham player has not been starting for his club side regularly this season.
Manchester City, Liverpool, Spurs, and even Chelsea all favor non-England players in their defenses, and this means that England has to make do with the next level down. Harry Maguire was rightly praised for his performances in Russia last year but still finds himself playing at a club lower down the league. Obviously, this isn't a problem that Southgate can do a lot about, but it might prove to be a weakness once the tougher games come around later in a tournament.
Reliance on Kane
Harry Kane did score in both of England's opening Euro 2020 qualifying games, so it could be argued that he did his job. But it was noticeable that he didn't do much more than that. The Tottenham striker contributed to general build-up play but didn't have many shots on goal in either game and — in my opinion — showed little leadership quality.
It may have been Kane's frustration at not finding the opportunities, but Jordan Henderson seemed more of a leader in the first game especially, and with Raheem Sterling providing most of the creative spark up front, the Tottenham man added little to England's dominance over Czech Republic or Montenegro.
Harry Kane has come a long way since a very disappointing performance at Euro 2016, and it seems unlikely that Gareth Southgate would even entertain the thought of dropping him now that he is the captain of England. But with such attacking flair in abundance in the England squad now, it could be argued that Kane's perennial inclusion means the team is missing out on other talent.
In the end, Harry Kane scored in both games, and many would point to that being exactly what is needed, but if other players continue to outperform the captain, it would be interesting to see if Southgate would ever dream of dropping a captain who doesn't seem to show the same leadership qualities as someone like Sergio Ramos.
Final Words
It is, of course, very early to predict whether England will go on to win Euro 2020 on the back of two victories in its opening qualifying games. But both performances were very impressive, and other nations will have noticed that this squad plays in a more positive manner than England teams of the past.
Aside from a little ill-discipline shown at the end of the Montenegro game, England players seem to be able to control themselves much better these days, and with the newly found creative talents, Gareth Southgate will be looking ahead to this summer's Nations League games with confidence.
For all his team's success recently, though, it must be noted that England has not lost a qualifier since 2010, so these group game victories have not always been a clear indication of how the team will perform at a major tournament.
England has undoubtedly improved over the past season or so, and much of that credit must be given to Gareth Southgate and his willingness to give new players an opportunity to show their talent. But the latter stages of Euro 2020 will be very different from the two games just played, and England has a way to go yet before it can claim to be the team to beat next summer.