Elvis Is Alive and Living Everywhere in Vegas

Elvis Presley was already a rock & roll phenom when he stepped onto a Las Vegas stage way back in 1956—and promptly flopped. That's right. His two-week run at the New Frontier Hotel and Casino in Las Vegas was a failure.
Barely of legal voting and gambling age of 21, his gyrations and overtly sexual crooning received little but baleful stares from the unimpressed gamblers who were expecting something similar to the Rat Pack. "Not Sinatra, that's for sure" seemed to be the kindest complaint.
In hindsight, we can easily see what concert promoters in 1956 could not. The Las Vegas audiences raised on Sinatra and Peggy Lee were not the audiences for Elvis.
Those who were were still in high school. Teenagers loved Elvis. More succinctly, they adored and idolized Elvis in much the same way their mothers idolized Sinatra, and their grandmothers idolized Rudy Vallée. Unfortunately, teenagers had no place in 1956 Vegas. Which meant that neither did Elvis.
Incidentally, that was the year "Heartbreak Hotel" was number one on the Billboard charts. It was, in fact, the best-selling single of 1956. Pretty good for a kid that Vegas regulars of the time derisively called "Elvis the Pelvis."
The disappointing reaction to Elvis's two-week run at the New Frontier Hotel and Casino served to keep Elvis out of Las Vegas for the better part of 13 years. Well, except for a brief visit in 1963 when he and Ann-Margret were filming some small film. Oh, yeah, now I remember. Viva Las Vegas.
In any case, those 13 years gave Elvis enough time to spend a couple of years in the US Army and make a bunch of hit movies.
It also gave his core audience—those 1956 teenagers—time to become productive, wage-earning adults. Adults who could afford to vacation in out-of-the-way places, like that wide spot in the road out in the desert. You know, Las Vegas.
When Elvis returned to Las Vegas in 1969, he sold out every one of his performances. The King had returned with a vengeance. He remained in Las Vegas for nearly eight years and more than 800 sold-out performances.
But what is past is prelude; this isn't an article about Elvis Aaron Presley, who died more than 40 years ago. This is about the thriving legions of Elvis impersonators who keep Elvis's image (in all its myriad avatars), and songs alive.
What drives these people to slip into ersatz Nudie suits, glue on or grow gnarly sideburns, and do karate kata on their way to glory?
There's One Born Every Minute
Most of us think Elvis impersonation is a recent phenomenon, growing since his death in 1977, but in fact, the first Elvis impersonator started performing right around the time Elvis did. According to Wikipedia, a young man in Texarkana named Carl 'Cheesie' Nelson began performing Elvis songs.
Accompanied by Elvis gyrations to entertain the locals, he later went on to perform with Elvis on stage in 1954. Surprisingly, it suggests that Elvis himself had a sense of humor about his incipient icon status.
Others began to appear. By the time Elvis had made a few movies, recorded a bushel basket of number one hits, and taken some time off for a stint in the US Army, there were already hundreds of his impersonators recreating his stage and vocal antics everywhere from London to Tokyo. And of course, in Vegas.
Be that as it may, impersonating Elvis is as American as American cheese. And sometimes, consciously in fact, just as cheesy.
Since the 1960s, entire divisions of Elvis impersonators have taken the field. Everybody does. Although, it's usually with tongue firmly in cheek and rarely without a show of genuine affection for the King of Rock and Roll.
Kurt Russell, for instance, has created a mini-cottage industry for himself portraying Elvis, Elvis impersonators, and even fictional Elvis progeny in films. Heck, he even got Kevin Costner to appear as another bastard child of Elvis in one of them.
Elvis' Bastards—great band name. I call dibs.
Hollywood usually injects an Elvis impersonator into a movie usually for comic relief, but the Elvis impersonators take no notice. They, like the King himself, are impervious to parody. In their minds, they aren't the parody.
They think those Hollywood jerks—the ones who lack the self-awareness to see the hypocrisy of parodying a dead celebrity they were quite happy to make bank on when he was alive. They're the real parody.
I'm not so sure the impersonators have it wrong.
Now that Elvis is dead, he is everywhere—but nowhere near as much as in Las Vegas, Nevada. The city initially spurned him later made him its king. How does Las Vegas do Elvis? Let me count the ways…
Crying in the Chapel
There are at least six wedding chapels in Las Vegas that feature at least one Elvis who will perform wedding ceremonies. There are some that will actually include a second Elvis, but that seems a surfeit of Elvii, to be honest.
If one Elvis was enough for Priscilla, it should be plenty for the rest of us. Incidentally, I call dibs on Surfeit of Elvii, too.
Big Elvis
There are a lot of big Elvises (or Elvii, if you prefer) but there is only one Big Elvis. Pete Vallee has been performing as Big Elvis in Las Vegas piano bars and lounges since 1997.
He's called Big Elvis because he is a very large man. Or was; he's lost quite a bit of weight since his earlier years, something his idol should have considered. His concerts are free, by the way.
Little Elvis
As you might expect, you can be married by any one of several Little Elvii in Las Vegas. If the thrill of having an Elvis impersonator doesn't quite satisfy, how about trying a wedding where the officiant is a tiny version of The King?
By the way, did you know that the Little Elvis who performed in the 1992 movie Honeymoon in Vegas was Bruno Mars (listed in the credits as "Bruno Hernandez")? Now you do. Amaze your friends!
Look! Up in the Sky! It's a Bird! It's a Plane! No, It's… Elvis?
The flying Elvi are ten sequined, white-suited, heavily-sideburned Elvis impersonators who also happen to be expert parachutists. They were immortalized in Honeymoon in Vegas. I'm starting to think that movie was about Elvis, with Nicholas Cage and Sarah Jessica Parker in supporting roles.
You might have thought the parachuting scene in the movie was just bombastic fiction borne in the fevered minds of Hollywood screenwriters. As likely and understandable as that surmise might be, you would be oh so very wrong.
The Flying Elvi are real, and they're spectacular.
In fact, their popularity is such that they have performed Elvi jumps for events across the nation, from the Miramar "Top Gun" Naval Base near San Diego to the Texas Motor Speedway in Fort Worth.
So, You Want to Be Elvis…
Still trying to pay off that $250,000 student loan? Well, you're in luck. There just might be a place for you in the ever-growing Elvis impersonation industry.
First off, you'll need a Nudie suit. What the heck is a Nudie suit, you ask. If you've seen Elvis in Vegas, you've seen a Nudie suit. Imagine a white leisure suit already bombastic in its outrageous styling, and that's before Nuta Kotlyarenko (professionally known as Nudie Cohn) bedazzles it. That's a Nudie suit. He designed clothing for such disparate celebrities as George Jones, Cher, Ronald Reagan, and Elton John.
But let's get back to your ambition to be The King.
It's going to take more than a Nudie suit and a studied snarl to be a good Elvis impersonator. You also need to have a reasonable handle on his vocal style, as well as his various mannerisms and body language. And of course, knowing the words to every Elvis hit ever recorded is a strict requirement. It doesn't hurt to have some boyish charm. Or you should be able to fake it convincingly. Come on, I'm not insisting on perfection here.
By the way, you won't need a head-and-a-half of black hair. Neither did Elvis. He was a natural blond.
Once you've settled on which Elvis you want to be (are you Jailhouse Rock Elvis? Or are you Viva Las Vegas Elvis?) then it's time to practice your moves and your singing.
Practice a lot. When you can bring down the house with your Elvis version of "The Battle Hymn of the Republic," then maybe, just maybe, you are ready to join the growing ranks of the professional Elvis Tribute Artists (ETAs).
Or, if that's a bit too much of a commitment of your time and talents, you can opt to compete in the less formal Elvis impersonation contests held everywhere in the world at any given moment.
But if even that is a bit outside your combination of ambition and talent, you can just do what the rest of us do and sing along with the radio in an exaggerated Elvis style.
It takes more effort than you might imagine exaggerating the Elvis vocal style. Try singing Lady Gaga's "Bad Romance" like Elvis. It's a real hit at parties.
Seriously. I've been asked out a lot.
Of the parties, I mean.
We Are All Elvis Now
These days, anyone can be an Elvis impersonator. I'd venture to say that pretty much everyone has been an Elvis impersonator at one time or another. From saying "thankya verah much" in that slow southern drawl to trying to make a fried banana and peanut butter sandwich we've all been the King, if for only a moment or two. And surely you've said, at least once, "Elvis has left the building".
There are four-year-old Elvises. There are Italian, Greek, British, German, Indian, and Filipino Elvises. There are Black Elvises, Mexican Elvises, Asian Elvises, and of course, there are lady Elvises. There are even Elvis duos for those among us who believe anything worth overdoing is worth overdoing in excess.
You can even impersonate Elvis in video games. In the popular post-apocalyptic Fallout series, a wig strongly resembling Elvis's pompadour hairdo is a recurring item that players can wear. It's totally necessary, so you can battle feral ghouls and deathclaws like a king. Another popular game, Fable II, has an entire suit (complete with pompadour wig, of course) players can wear that resembles Elvis in his early Jailhouse Rock years.
Speaking of Elvis cottage industries, there is an entire library of books dedicated to the phenomenon of Elvis impersonation. Here are a few of the titles on the semi-scholarly shelf of that library:
I Am Elvis: A Guide to Elvis Impersonators
Living the Life: The World of Elvis Tribute Artists
The God Box: My Life as Elvis
I, Elvis: Confessions of a Counterfeit King
Elvis After Elvis: The Posthumous Career of a Living Legend
And, for the do-it-yourselfers, there are Be Elvis! and The Elvis Impersonation Kit.
When you're all tuckered out from being all shook up, you can relax while watching Almost Elvis and Elvis Extravaganza—two documentaries about the travails of Elvis impersonators preparing for competitions.
So, in answer to the eternal question: Is Elvis really dead?
Not a chance.
If you're a resident of Las Vegas, the odds are good that if the people living on either side of your house aren't impersonating Elvis, you are.
AUGUST
Casino of the Month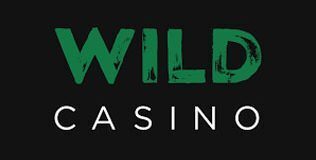 Welcome Bonus
250% up to $5,000
Read Review
Visit Site