The Elevated Eleven – 11 Rookies Who Impressed in the 2019 NFL Season

So many rookies impressed in 2019 that the NFL is poised for several breakout seasons in the near future. We're ready to see some dynasty shakeups and looking to see some expansion teams take their place at the head of the pack.
From the no-nonsense reception work of Deebo Samuels to the speedy intelligence of AJ Brown, below are the best of the best, the rookies who are going to keep our Sundays inviolate for seasons to come.
Here are 11 NFL rookies who impressed during the 2019 season.
Nick Bosa, Defensive End, San Francisco 49ers
Drafted second overall, Bosa is eager to sack and gets it done. This Defensive Rookie of the Year recorded nine sacks in the regular season, as well as 47 tackles, a decided factor in San Francisco's 13-3 record. He also scored four sacks in the postseason, and the team became the NFC champions.
Of all the 49ers' defensive starters, Bosa came in as the highest drafted player. He's playing with fellow rookie Dre Greenlaw, drafted at 148th, Kwon Alexander, who was drafted a few years ago by the Bucs at the 124th spot, and 70th pick Fred Warner, among others.
Interestingly, the two Pro Bowlers among the defensive starting line are Bosa (drafted at number two, as noted above) and Richard Sherman, drafted at 154th. Just as the combine is an imperfect indicator of professional success, the same can be said for draft number.
Nick's brother is a defensive end with the Chargers, and his dad played with the Miami Dolphins. Shanahan, the 49ers coach, hints that he believes the game's been drilled into Nick since he was a toddler. The $22 million signing bonus shows how much the 49ers are banking (literally) on Bosa's skill in shoring up the defensive line.
Long before the 2019 season began, and before the draft took place, the 49ers claimed their D-line was going to be, and I quote, a "Dominant Force." That was even before the team acquired Bosa. Bosa's stats and the season's winning record and trip into the postseason (and, you know, the Super Bowl) affirm their vision.
Mecole Hardman, Wide Receiver, Kansas City Chiefs
With a 4.33s 40-yard dash and a nearly 10-foot broad jump at the combine, as well as 17 reps at the bench press, this lithe and agile wide receiver looked to be equally strong and fast.
However, players can shine at the combine and crumble on the field. Fortunately for the Chiefs, Hardman joined the ranks of those players who shone just as bright during the season as they did at the combine.
Hardman proved to be so fast on the field that his teammates took to calling him "Jet." Mahomes did have to request that Hardman keep running his route even when he thought he was out of Mahomes' range, because Mahomes knew he was capable of passing much farther than Hardman initially anticipated.
They worked it out, and Hardman scored his first TD in week two. In mid-December, he was named to the Pro Bowl, pretty great for a rookie, but it was even better that he couldn't participate because the Chiefs were off to the Super Bowl.
The Chiefs paid $5 million to lock in Hardman for four years. He's probably earned that already with his 104-yard touchdown in the win against the Chargers at the end of the regular season.
Deebo Samuel, Wide Receiver, San Francisco 49ers
Deebo is considered a more widely versatile wide receiver than most, partly due to the fact that he has a slightly bulkier physique at 215 pounds than you usually see in a WR. This allows him to be a receiver who can break tackles, and this means (ideally) more end runs and potentially fewer injuries.
Although he's about 15 pounds heavier than the average wide receiver in the league, he's considered to have explosive power and speed on tap, getting to his full momentum in just a step or two.
He scored six touchdowns in the regular season, three receiving and three rushing, and averaged 14 yards per reception. Kudos are being given to Shanahan for knowing how best to leverage Samuel's skills.
Deebo is fast, and he's not afraid of initiating aggressive contact in order to continue his end zone run. In a game against the Cardinals, it took four defenders to drag him down after a catch. Perhaps this is why the word "weapon" has been used to describe him.
Although Samuels had 802 receiving yards in the regular season, there is speculation that his yardage for the 2020 season could be significantly greater. As in, maybe 1500 yards? Yes, that's nearly double. We'll have to wait and see.
Devin Bush Jr., Linebacker, Pittsburgh Steelers
In high school, Bush showed equal parts speed and toughness, darting around the field faster than expected and then having no problem defending his carry with some solid stiff-arms. In college, he was an All-American and a Big Ten Linebacker of the Year.
Pittsburgh traded three draft picks to obtain Bush, the round one, tenth overall pick. When he stepped off his Southwest flight in Pittsburgh (which he calls "Winnersburgh"), he was greeted with cheers, although he had yet to play one minute with the team.
With the Steelers, Bush started 15 games and played in all 16. The team suffered a serious loss in week one, despite Bush's notable 11 tackles. He made another 11 tackles in week three.
Over the season, Bush made 109 tackles, 37 of which were assisted, and one sack. He also made a touchdown off a fumble recovery and was named a Pro Bowl Alternate. This rookie was getting noticed.
Bush's ability to place himself precisely on the field is either highly intelligent or strongly intuitive. He's in the right place, and the play comes into his body, where he just shuts it down.
Pittsburgh has a highly regarded defense, and thus, fans think they only need a "functional" offensive line to make the playoffs in the 2020 season. With Bush Jr., the offense looks to become more than functional and could push the team into ring territory.
DK Metcalf, Wide Receiver, Seattle Seahawks
DK Metcalf is a name that's been bandied about so much that you'd swear he isn't still a rookie. It seems like he must have been playing for years.
Maybe he's been talked about so much because he played his best when it mattered most, during the Seahawks' playoff victory over the Eagles, when Seattle wrested a victory out of what was basically an unlovely scrum. In that playoff win, Metcalf made one receiving TD off nine receptions for 160 yards.
This 6'4" wide receiver has a 40-inch vertical jump, which means that he can grab balls out of the air at nearly ten feet. He's also big enough to overpower cornerbacks.
At Ole Miss, DK was hampered by a couple of injuries. Perhaps that's why he was only picked up at number 64 in round two of the draft. He's also prone to fumbling the ball, not having the super glue grip you want in a superstar wide receiver.
But he's made up for it by making catches when players are on his heels and in his face. Metcalf has made seven touchdowns on 58 receptions. If he can learn to hang onto the ball like his life depends on it, he'll be one to bet on.
AJ Brown, Wide Receiver, Tennessee Titans
It's kind of crazy that just weeks into his professional career, Brown is considered by some to be one of the top receivers in the league. I hope AJ doesn't hear about this, but he's being compared to Julio Jones. No pressure or anything.
This second round, 51st overall draft pick has surprised, delighted, and then some. Fifty-two receptions, nine touchdowns (eight receiving and one rushing), and more than a thousand receiving yards has Tennessee singing "Hallelujah."
Brown played every game in his rookie season, starting 11 of them. He's able to think, dodge, and re-assess his options quickly, as you can see in some of his runs here.
The Titans had matching 9-7 seasons in 2018 and 2019, but with this strong offense, there's no reason they can't have seasons weighted even more in their favor over the next couple of years at least. We're ready to see some new names at the Big Game, and the Titans haven't been there in twenty years.
Terry McLaurin, Wide Receiver, Washington Redskins
Already with a solid pro highlights reel, Redskins #17 made a 69-yard touchdown off of five catches in his first NFL game against the Eagles. He did almost exactly the same again against the Cowboys a week later, a 62-yard TD off of five receptions. Ditto in week three against the Bears.
Consistency is the darling of coaches and fans. McLaurin was selected for the All-Rookie team despite Washington's difficult season.
A wide receiver is, in my opinion, the single most important position on the field. You can have the best QB arm in the business, but it's worthless without a catch, a run, and points scored. Ditto for a stellar defense. What are they defending, if not the touchdown points your receiver made?
A football team is like an old-fashioned phone; you can talk all you want, but without a receiver, your words don't mean squat.
It looks like the Redskins made a winning draft decision here, and the fact that they also drafted an Ohio State Buckeyes QB (Rose Bowl MVP Dwayne Haskins) with whom McLaurin played in college may help bolster the team's flagging record.
In 2017, the Redskins were 7-9. Their 2018 season record was exactly the same. In 2019, their record managed to be much, much worse, with three wins to 13 losses. Coach Gruden was fired halfway through the season, and the offensive line coach stepped up to fill the position until a new head coach could be determined.
That's a lot of uncertainty for a rookie, a lot of on- and off-field confusion. Also, a lot of pressure to help take the team back to the good old days of a mediocre 7-9 season.
Let's see how McLaurin performs when things settle down internally with the team. He had a dozen high-yardage receptions in 2019, but I suspect he'll get even better when team management gets organized.
Josh Jacobs, Running Back, Las Vegas Raiders
This first-round draft pick had 20 receptions and seven rushing touchdowns in 2019. He started every game he played. Jacobs scored two TDs in his very first NFL game, taking the Raiders to victory against Denver.
When he runs, he's tough to catch, and he can break and wriggle out of tackles without losing momentum. You'll see him enter a melee, you'll lose sight of him, and then he'll pop out the other side with ease still on his way toward the endzone.
He's like a cocktail waitress at a packed nightclub, focused and unfazed by the crowd. And for a 220-lb player, he can drag a defender for surprising yardage before succumbing.
Jacobs has a lateral dexterity that keeps defenders guessing. It's likely that defenders will rarely—if ever—have Jacobs' speed or agility. This is going to make him tough to keep downfield.
Defensive line formations are going to have to come up with workable strategies to keep Jacobs from shooting out to the left or right and making another end run.
Jacobs did incur a shoulder injury toward the end of the season and was forced to sit out to let it heal. Hopefully, the offseason was enough time for him to come back with full strength in 2020. This is a kid who reportedly played on a broken ankle during his entire college sophomore season; he hates to be sidelined and would rather play through the pain.
Chauncey Gardner-Johnson, Cornerback, New Orleans Saints
This 22-year-old out of Florida has gained notice as a rookie class standout. With eight pass deflections and nearly 50 tackles (eight of them alone in a week 16 game against the Titans), he is proving excellent value for the money.
As a Florida Gator, Gardner-Johnson was named MVP of the Outback Bowl, pretty notable for a player in a defensive backfield position. He was also named Defensive MVP in the Peach Bowl.
His tackles are low and brutal and effective. The Saints consider him a "solid value" and traded two lower picks to the New York Jets to take Gardner-Johnson at the 105th pick in round four and bring him to New Orleans.
The trade-up paid off for the team, and in 2019, Chauncey helped the Saints become division champs of NFC South.
If you bet on football, the Saints are a team to watch going forward. They've had stellar seasons in 2018 and 2019 and look like they've got young, solid players who should provide stable winning seasons for years to come. Which brings us to our next player.
Shy Tuttle, Defensive Tackle, New Orleans Saints
There's nothing shy about Tuttle when he brings down a player. With two sacks, 18 tackles, and a few pass deflections, this undrafted free agent proved his worth in his rookie season.
He further cemented his right to be on the team with his one-handed interception and stiff-arm fend right into the face of Atlanta quarterback Matt Ryan that helped the Saints triumph over the Falcons. (Interestingly, Shy's uncle, Perry Tuttle, played for the Falcons back in the mid-'80s.)
Shy proved that he is three hundred pounds of quick thinking, and teams may be forced to rethink their QB to receiver pass strategy if 6'3" Tuttle is between the two offensive players.
Tuttle played in every 2019 regular season Saints game. New Orleans seems to have made up their mind about this undrafted player, and I expect we'll see him in most, if not every game, in the upcoming season.
He made $495k for the 2019 season and stands to make about $2 million over the following seasons. Pretty negligible by NFL standards. Barring injury, and assuming he plays at or above his current level, it will be interesting to see what Tuttle re-signs for when his contract expires.
Elgton Jenkins, Guard, Green Bay Packers
Jenkins was a second-round pick, chosen 44th overall. The Packers had some offensive line openings, and Jenkins had played all of the five O-line spots while at Mississippi State. In college, he was an All-American (The Athletic) and an SEC Offensive Lineman of the Week.
It's tough to be a guard. Not one of the glamor positions, a guard is someone you don't notice when he's performing successfully. He tends to get attention only if he fails to do his job and the QB ends up getting knocked around.
Jenkins played 16 games with the Packers in the 2019 season and did not allow even one sack. He credits this to his commitment to hitting the weight room with regularity and staying absolutely on top of his fitness.
He came into the season as a backup for Lane Taylor, who was injured early in the season, but Jenkins' performance has me wondering how long it will be until he's a starter.
In Conclusion
2019 was a bumper crop of bright and athletic draftees who fulfilled their promise in the rookie season. Teams are reshuffling, and season records across the league are shifting.
The Brady-Belichick era is over, and fans are looking forward to what's next in terms of NFL dynasties, power plays, and what this whole boatload of new blood coming into the league is going to achieve.
AUGUST
Casino of the Month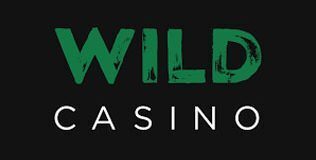 Welcome Bonus
250% up to $5,000
Read Review
Visit Site