Eight of the Best Soccer Movies Ever Made

The days of soccer being only a sport have long passed. Its rise in popularity has seen it conquer not only the hears of supporters but also the betting and entertainment industries. While some may feel that the global interest has changed the inner workings of soccer for the worse, there's no doubt that the never-ending flow of coverage and inside information has brought us closer to our favorite clubs.
It was just a matter of time before all the epic characters and stories from soccer's rich history became a target for moviemakers. It took a while, but by the 1990s, making films about soccer was already a mainstream idea. The trend has continued to this day, and with the sport's global following, it is bound to continue.
In this post, I share my list of the 8 best soccer movies ever made. If you aren't familiar with any of the titles, don't expect any professional insight into tactics or anything like that. Soccer movies are mostly about recreating that magic spark that has captivated fans across the globe or portraying the struggles and success of some of the most legendary figures in history.
Although you won't become a soccer coach by watching those movies, I can guarantee you that it will be hard to remain indifferent to the stories they tell.
So, let's get the ball rolling.
Escape to Victory (1981)
The movie is the oldest and quite possibly the strangest entry in my list. Have you ever been asked what Sylvester Stallone, Michael Caine, Max von Sydow, and Pele have in common? Well, if you have, you know it's not a trick question.
They all starred in this epic John Huston picture.
The film is set in a Nazi camp where Michael Caine, a prisoner of war and ex-soccer player, is tasked with organizing a game against the prison guards. This quickly alerts the German authorities, and they move to use the event as a publicity stunt.
As it almost always happens, the underdogs with Sylvester Stallone in goal and Pele in attack complete an unlikely comeback against their opponents. Another interesting fact is that the already star-studded cast is completed by almost the entire Ipswich Town first team from the early '80s.
Escape to Victory is by no means revolutionary in terms of filmmaking. In fact, it may feel a bit awkward to watch. However, the story behind it is powerful, and it's your only chance of catching Pele and Sylvester Stallone on the screen together.
If you're looking for a good soccer movie, give it a try. You won't regret it.
The Damned United (2009)
We are entering different territory with this soccer film. Ideally, you should have at least heard about Brian Clough if you are to enjoy this movie to the fullest.
For those of you who haven't, Clough is probably the most scandalous, misunderstood, and legendary figure in English soccer management history. His rise to fame begins in Derby County, where he manages to win promotion to the First Division and go on the win the title with the Rams the year after.
Later in his career, he moves on to Nottingham Forest, where his back-to-back triumphs in the European Cup (now Champions League) won him a permanent place in the club's history. There could be at least five movies you could make for this period alone, but The Damned United focuses on something else.
After becoming the most sought-after manager in England, Clough decides to accept the offer of Leeds United in 1974. At that time, the Yorkshire club was the crown jewel of English soccer, and despite Clough's amazing achievements at the start of the '70s, Leeds was still the team to beat.
Everything pointed to the fact that the club would reach the next level with a truly revolutionary coach in charge, but things don't go down well. Still loyal to their previous manager Don Revie, the players completely shun Clough, and everything snowballs from there.
The movie follows Cloughie's struggles in Yorkshire, and Michael Sheen does a brilliant job of portraying the manager's most daunting career and personal moments. It can't tell the whole Clough story, of course, but it gives you a great insight into the mind and the prickly, egocentric nature of one of the most controversial figures in English soccer.
Mike Bassett: England Manager (2001)
If you're looking for some soccer comedy, there are few better ways of getting your dose than entering the world of Mike Bassett. The movie, directed by Steve Barron, has gained cult status through the years.
Ricky Tomlinson is the one playing the leading role of Mike Bassett, who is a foul-mouthed and incompetent coach in the lower leagues with no apparent chance of making it to the top level.
However, as it often happens in British comedy, a series of ridiculous events leads to Bassett being appointed as the new coach for the England national team and given the task to lead his country to the upcoming World Cup in Brazil.
As you would expect, his tenure turns into a calamity right from the start, but the team does manage to qualify for the tournament, albeit by the skin of their teeth. I don't want to give too much away here, but I'm certain some of the situations will have you stitches.
Although it's mainly viewed as satirical, the movie actually does a great job of cleverly portraying the state of the English soccer national team. If you followed the Three Lions during the '90s, you would know what I mean.
There is an abundance of great references to figures like Graham Taylor and legendary players such as Stuart Pearce, Paul Gascoigne, and many others.
The film was viewed as a bit controversial when it first came out, but this is to be expected when such delicate matters are savagely ridiculed.
Give it a try if you want some soccer-related comic relief. It gives you another chance of laughing at the expense of the British soccer community, media, and fans. Plus, you get to see Brazilian legends Pele and Ronaldo.
Green Street (2005)
Also known as Green Street Hooligans, this British-American independent picture takes us deep into the rivalry between London clubs West Ham United and Millwall. The central figure in the story is Matt Buckner, played by Elijah Wood. Buckner is a journalism major who gets expelled from Harvard and decides to visit his sister and her family in London.
There, he meets Pete, who leads the infamous Green Street Elite — West Ham United's hooligan firm. Pete decides to give Matt a chance and takes him to a West Ham game, after which Matt has his first-ever fistfight.
The GSE takes a shine to the newcomer, although he's American, and from then on, the movie follows Matt's transformation from a shy student to a full-blown soccer hooligan.
Although Green Street is centered around the sport, you don't get to see a lot of soccer in it. Much like Football Factory, it focuses more on the culture of hooliganism in the UK and how it affects the lives of firm members.
It definitely has a Hollywood touch to it, and people who have actually taken part in such activities in real life don't necessarily approve of what's portrayed. Nevertheless, the acting is great, and there are epic scenes both inside and outside of soccer stadiums.
And you certainly don't want to miss seeing the scrawny Elijah Wood take on some angry, beer-fueled Brits.
Mean Machine (2001)
This is another soccer movie from the comedy genre. The movie centers around Danny Meehan (Vinnie Jones). Meehan is a former soccer star and captain of the English national team, but he gets banned from the sport after being found guilty of match-fixing.
After a long drinking session, Meehan assaults two police officers and is sentenced to three years in prison. There, he immediately gets into trouble with some of the inmates because of his match-fixing past but also manages to find a few friends.
The centerpiece of the movie is a soccer match between the inmates and the guards. There is a lot at stake for both sides as all sorts of different bets and guarantees from the warden fly around before the game takes place.
Meehan has to decide where his loyalties lie and ultimately makes his choice.
Vinnie Jones is immense in his role, and I have to give a special mention to Jason Statham here.
Statham plays Monk, the goalkeeper for Jones' team, who is obsessed with martial arts and is a complete nutter. Even a Vinnie Jones character fails to control him, so for that alone, it's worth taking a shot with Mean Machine.
Fever Pitch (1997)
In this adaptation of Nick Hornby's book, award-winning actor Colin Firth plays Paul Ashworth, a schoolteacher who is obsessed with soccer and London club Arsenal in particular.
Paul falls in love with Highbury and the Gunners from a young age when his father takes him to his first-ever soccer game.
The club has been Paul's only love until Sarah, a fellow teacher, comes into his life. Paul clearly has a deep affection for her right from the start, but he struggles to let go of his soccer obsession and devote more time to his girlfriend.
Things get tense on all fronts as Sarah starts feeling lost in the relationship while Paul's beloved Arsenal is on course to win its first title in 18 years.
The movie follows the 1988/1989 season in the English First Division, which I'm sure Arsenal fans know all about. However, if you aren't aware of the events, I would recommend you watch Fever Pitch first.
It's a great tale of love, obsession, frustration, and joy. You don't even have to be a soccer fan to enjoy it, although it does help a lot.
I.D. (1995)
Probably one of the least popular entries in my list, I.D. is another movie that concentrates on the soccer hooligan scene in the UK. John, a young and ambitious police officer, is sent undercover to join a firm and provide intel on the main organizers of the violence.
The name of the team is Shadwell United, a fictitious club that draws inspiration from the likes of West Ham United and Millwall. However, the movie is much darker than Green Street.
Just as the main character is making progress, the operation is stopped due to lack of budget, but John remains with the firm, stating that he wishes to continue his work as an undercover agent.
The ending is a bit ambiguous as we don't get a clear answer on what exactly is going through John's head, but I guess that's the beauty of the story.
It's another title where you won't actually get to see a lot of soccer being played, but like Green Street, it does show how daunting and dangerous the hooligan life can be.
It's not an easy watch, but if you're looking for a thought-provoking and powerful story, you won't be disappointed.
Goal! (2006)
In a much more typical Holywood setting, Goal! follows the story of Santiago Munez, a poor Mexican immigrant living in Los Angeles with his dad, grandma, and little brother. Santiago is obsessed with soccer and gets spotted playing for his local team by an ex-Newcastle United player and scout, Glen Foy.
Foy is played by Stephen Dillane, who you may recognize from his recent role as Stannis Baratheon in Game of Thrones. He gets completely captivated by Munez's talent and arranges a trial for him back in England with Newcastle.
After falling out with his father, Santiago decides to take up the opportunity and flies across the world to follow his dream. His first steps in professional soccer are not encouraging as he struggles to adapt to the cold and dreary setting of the Northern English town.
Feeling like an outcast, Munez senses that his golden chance is slipping away, but as you would expect from a Hollywood movie, things slowly start to pick up for him as he makes his way into the world of pro soccer.
What's interesting about the movie is that there is loads of real footage of the Premier League, and you can see Santiago Munez playing alongside Alan Shearer and taking on the likes of Frank Lampard and Steven Gerrard.
There's also a brief appearance from David Beckham, which is a nice touch.
The success of the first movie prompted producers to make Goal! into a trilogy. The second part sees Santiago get a transfer to his beloved Real Madrid and play with some of the biggest legends of the sport.
The character is also present in Goal! 3, but the main story follows two English internationals who prepare themselves for the World Cup. The movie also features real players such as Wayne Rooney and Cristiano Ronaldo.
To be quite honest, the Goal! trilogy is not exactly my cup of tea, but it's a must-see for everyone who wants to expand their soccer movie portfolio.
Final Words
That's it for my take on the best soccer-related movies ever made. Do you think I've missed an important film? If so, feel free to leave a comment in the section below. I would love to see your suggestions.
And for more soccer and entertainment content, be sure to regularly visit our blog.
AUGUST
Casino of the Month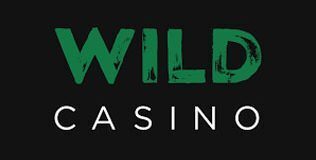 Welcome Bonus
250% up to $5,000
Read Review
Visit Site