The Eight Best Batsmen in the History of Cricket

Cricket fans love a great bowler, but there is no denying that the batsmen are the stars of the show.
From big-hitters like Chris Gayle to technicians such as Ricky Ponting, the sight of the ball flying over the boundary and into the crowd is what makes the sport so special.
There have been countless world-class batsmen over the years. But which are the greatest of all time?
Join me as I share my take on the top 8 batsmen in cricketing history.
Don Bradman – Australia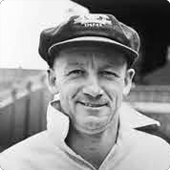 You only have to look at Bradman's outrageous figures to see why "The Don" is widely regarded as the greatest batsman ever to play the game.
In a career that spanned from 1928 to 1948, Bradman played 52 Tests for Australia. He ended up with an unrivaled average of 99.94, and if it weren't for a Duck in his final innings, he would have almost certainly retired with a 100+ average.
Best known for his perfect technique and shot selection, it's safe to say that Bradman was ahead of his time. Nobody could score runs as quickly as he could back then, and nobody has ever been able to emulate his rapid scoring rate since.
The pioneering batsman dominated every opponent he came up against, although he particularly enjoyed facing England's bowlers in the Ashes. He averaged 139.14 as the Aussies reclaimed the famous Urn in 1930, before posting colossal scores of 304 and 244 in England four years later.
Ultimately, it is difficult to imagine anyone surpassing Bradman's achievements with bat.
Sachin Tendulkar – India
Not only is Sachin Tendulkar the leading Test run-scorer of all time (15,921 runs from 329 innings), he is also the top-scoring ODI batsman in history (18,426 runs from 452 innings).
"The Little Master" was – and still is – worshiped in India. From making his Test debut when he was just 16 in 1989 to playing his final match in 2013, Tendulkar is viewed by many as the best batsman of his generation.
It could be argued that Tendulkar made Indian cricket what it is today. Sure, we all know that India is cricket crazy. But with every century – and double-century – that Tendulkar hit, India gradually transformed into a powerhouse.
Tendulkar notched up a whopping 51 tons and 68 fifties in 200 Tests for his country, along with six double-centuries. In fact, if you look at the records across all formats of the game, you will see Tendulkar's name at the top of almost every ranking.
"The Master Blaster" attained legend status long before he retired, but his achievements become even more astonishing as the years go by.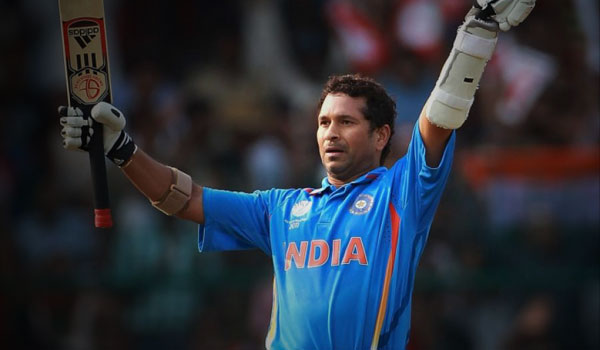 Brian Lara – West Indies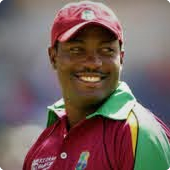 Even if you know very little about cricket, there is a high chance that you've heard of Brian Lara.
The West Indian batsman was the poster boy of 90s cricket. I mean, he even had a series of video games named after him! No other cricketer can boast that accolade.
Lara burst onto the scene by scoring his maiden century in only his fifth Test, going on to rack up 277 runs in a single innings at the SCG in 1993. However, that was merely the beginning. The following year, Lara broke Garfield Sobers' long-standing record by scoring 375 against England.
Australian batsman Matthew Hayden eventually broke the record in 2003, smashing 380 against Zimbabwe. But Lara didn't give Hayden much time to enjoy the limelight. Just six months later, he reclaimed his record by scoring 400 not out.
Lara's elegant style and powerful hitting enabled him to amass 11,953 runs in 131 Tests, finishing with an average of 52.88. He fired 34 centuries overall, yet he will always be remembered for his extraordinary 400*.
Jack Hobbs – England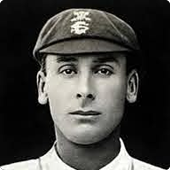 Before Don Bradman, there was Jack Hobbs.
Between 1908 and 1930, Hobbs established himself as England's greatest-ever Test batsman. In total, he scored 5,410 runs in 61 matches, ending his career with an average of 56.94.
Like Bradman, Hobbs thrived when it came to the Ashes. "The Master" hit countless tons against Australia, including a famous 142 in 1929. At 46 years and 82 days, he is the oldest player ever to score a Test century.
When Wisden announced their Cricketers of the Century in 2000, Hobbs came in at number three. Only Bradman and Sobers ranked ahead of him, with Shane Warne and Viv Richards making up the top five.
To this day, Hobbs remains the most successful first-class batsman in history. He shone for county side Surrey for the best part of three decades, but his efforts with England are what make him one of the best to ever take to the crease.
Viv Richards – West Indies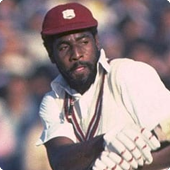 There may be batsmen with better statistical records, but in terms of pure confidence and swagger, nobody comes close to Viv Richards.
The iconic West Indian played without fear, thrashing opposition bowlers all over the pitch. Best known for his brute strength and fearless approach, let's not forget that Richards never actually wore a helmet! In today's game, that is unthinkable.
Despite holding the West Indies captaincy for seven years between 1984 and 1991, Richards didn't lose a series while leading his team. Alongside a frightening bowling line-up that included Michael Holding, Curtley Ambrose, and Courtney Walsh, Richards spearheaded West Indian cricket's golden years.
Richards treated every Test match as if it was an ODI. He held the record for most Test sixes (84) for years, while he also smashed the fastest Test century off just 56 balls against England in 1986.
The enigmatic Antiguan finished his career with an average of 50.23. But regardless of the numbers, Richards was ultimately a supreme entertainer.
W. G. Grace – England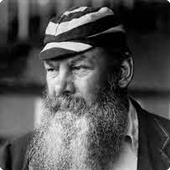 William Gilbert Grace was born all the way back in 1848. Still, few could argue that he doesn't deserve a place on this list.
"The Father of Cricket" was the first true star of the sport, with his innovative techniques and forward-thinking approach having a huge influence on the game.
Of course, records weren't kept in the late 1800s like they are today. But having played a mammoth 44 seasons of first-class cricket, it's safe to say that Grace accumulated thousands of runs across his lengthy career.
He also played 22 Tests for England, hitting his country's first-ever Test century against Australia in 1880. Grace also went on to captain England, top scoring with 170.
Famous for his iconic beard, Grace was a phenomenal bowler, too. He was the first true all-rounder, although his exploits with the bat will be remembered forever.
Garfield Sobers – West Indies
Garfield Sobers put West Indian cricket on the map; there is no doubt about that. Richards and Lara may have gained more recognition for their efforts in recent years, but Sobers was the man who set the foundations.
Behind Bradman, Sobers was named as the second-greatest player of the 20th century by Wisden. Many believe that his bowling figures (235 wickets in 93 Tests) earned him that accolade, but his batting average (57.78) cannot be ignored.
Perhaps the best all-rounder ever, Sobers made a relatively low-key start to his international career. In 1954, he made his West Indies Test debut when he was just 17, yet he failed to notch up a century in his first 28 innings. Nobody could have predicted what would happen next.
Playing against Pakistan in 1958, Sobers smashed the world-record score, reaching 365 not out. He then went on to hit multiple centuries against India, England, and Australia, cementing his status as one of the top batsmen of his generation in the process.
Oh, and as if that wasn't enough, he also became the first player in first-class cricket to hit six sixes in a single over.
With 26 triple-figure innings to his name, the Barbados star eventually retired in 1974. His ground-breaking achievements will never be forgotten.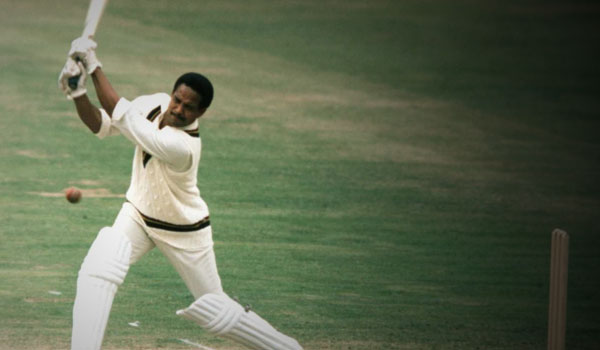 Allan Border – Australia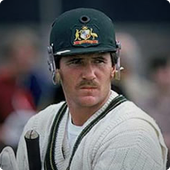 "AB" was far from orthodox. But what he lacked in natural ability, he more than made up for with his steely determination and a desire to be the best.
Indeed, there was a time when Border was the best. The Australian scored a ludicrous 11,174 runs across a then-record 156 Test outings. Despite playing so many matches, he still finished his career with a 50+ average.
When Border made his international debut in 1978, Australian cricket was not in a good place. However, for the best part of two decades, the big-hitter scored century after century – 27 overall – to fire the Aussies to the summit of the international game.
Border was made captain of Australia in 1984, yet the added responsibility didn't affect his game. If anything, he thrived under pressure. After averaging 66.33 in the 1985 Ashes loss, Border almost singlehandedly regained the Urn for his country in 1993, hitting 200 not out at Lord's.
The Sydney-born legend finally called it a day in 1994, having set and broken countless records.
The Wrap-Up
I know what you're thinking – where is Rahul Dravid? Or what about Kumar Sangakkara?
At the end of the day, countless batsmen deserve to be in the "greatest of all time" conversation. South Africa's Jacques Kallis was unfortunate to miss out, while Ricky Ponting, Greg Chappell, and Virat Kohli deserve a mention.
If you can think of any other batsmen that make it onto your all-time greats list, feel free to share your suggestions in the comments section below. Any "top list" like this can be controversial, so I'd love to hear your thoughts!
Talking of controversy, you might like to check out our list of the biggest scandals in cricketing history.