Edge vs. Randy Orton Odds, Prediction, and Pick – WrestleMania 36 Betting Preview

Edge will go one-on-one with Randy Orton in a Last Man Standing match at WrestleMania 36.
This will be Edge's first singles bout since coming out of retirement, and it's definitely one of the standout matchups in WWE's flagship event this year.
In this post, I will assess the odds for this highly anticipated clash and give you the lowdown on both fighters. After taking everything into consideration, I'll share my final betting pick.
Let's get stuck into my Edge vs. Randy Orton betting preview.
Edge vs. Randy Orton Betting Odds
Here are the odds for this matchup, which you can find at the best sportsbooks for betting on WWE.
The bookies are expecting Edge to secure a victory on his WrestleMania return, and it's difficult to argue with the odds. The veteran's comeback story looks set to take another positive twist.
Edge Destined to Shine at WrestleMania 36?
Edge is back, and he's ready to shine on the biggest stage in WWE once again.
The Hall of Famer was forced to retire all the way back in 2011 following a serious neck injury. But after making a shock return at Royal Rumble in January, Edge has booked his place at WrestleMania 36.
Edge enjoyed a hugely successful comeback, lasting almost 25 minutes in the ring before being thrown out by Roman Reigns. It's also worth mentioning that The Rated-R Superstar eliminated Orton at Royal Rumble.
It goes without saying that the wrestling world is extremely excited to see Edge compete in his first singles match for nine years. Sure, he isn't getting any younger. But Edge won't be looking to quit again anytime soon.
Ultimately, it's great to see Edge fit and healthy after what he's been through. This surely has to be his moment.
Will Randy Orton Prevail?
When Randy Orton knocked out Edge's wife Beth Phoenix, it was clear that WWE was planning something special.
The Viper's recent feud with Edge has given him a new lease on life leading up to WrestleMania 36, and getting Phoenix involved has only added more fuel to the fire.
Orton has been on the hunt for a classic WrestleMania matchup for some time and made public challenges to both John Cena and The Rock last year. But Edge's timely return means this fight makes perfect sense.
This story has been brewing nicely, with Orton recently vowing to end Edge's career once and for all. But will The Viper ruin Edge's comeback?
Edge vs. Randy Orton Prediction and Pick
Edge's remarkable recovery is a story in itself, but I think the WWE legend will go one better and beat Randy Orton at WrestleMania 36.
Seeing a veteran return to an old feud isn't always the most exciting story. But given the rivalry between these two wrestlers, I can't wait to see how this battle unfolds.
Realistically, Edge isn't likely to feature at many events, so it makes sense for him to claim the victory here. I'm backing Edge to win his comeback singles match in style.
Odds of -300 may not look too attractive. But in my opinion, Edge simply has to win this bout.
More WrestleMania 36 Betting Previews
We're covering all the biggest matches for this year's Show of Shows, so make sure you check out our WWE blog for more WrestleMania 36 predictions. Our guide to WrestleMania 36 betting should also be helpful for anyone looking to wager on these matches.
August
Casino of the Month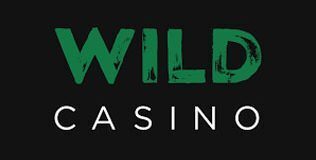 Welcome Bonus
250% up to $5,000