Early Value Wagers for Betting on the 2020 NBA Finals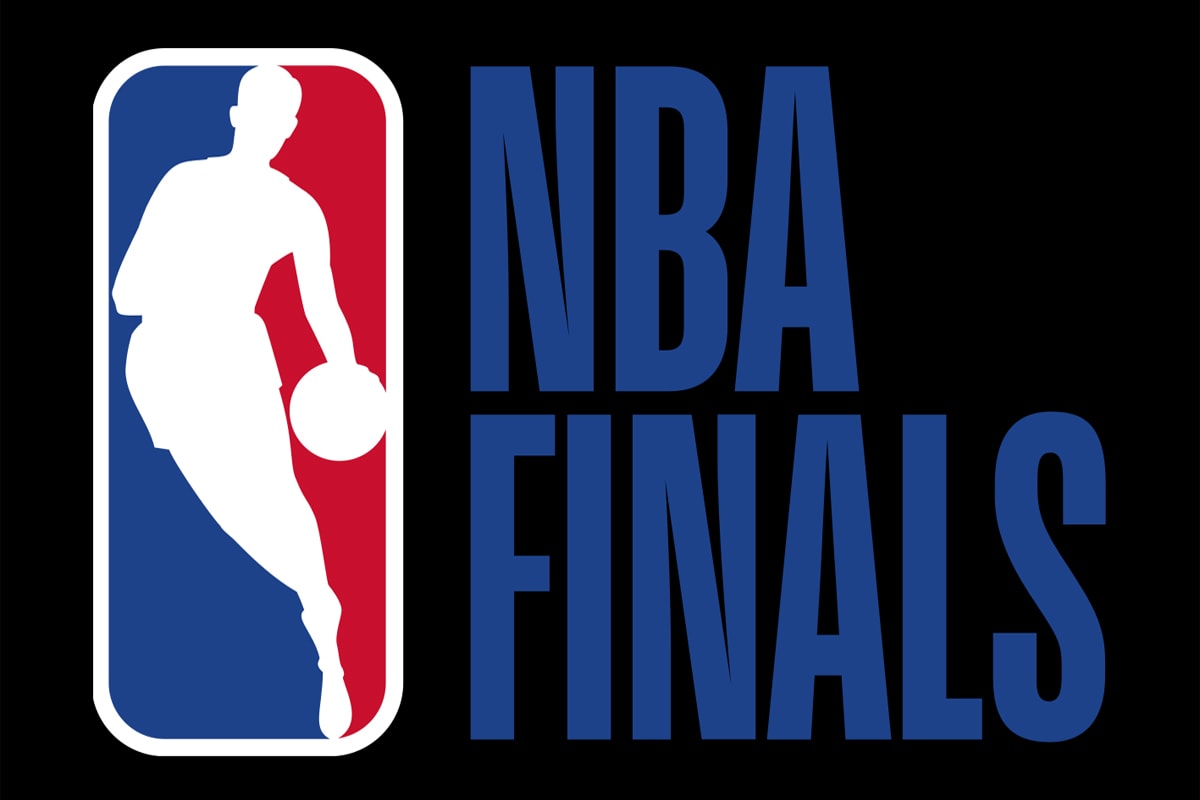 It's true that the Los Angeles Lakers were the favorites to win the 2020 NBA Finals.
The Golden State Warriors lost Kevin Durant and seem to be in shambles, while the rumors of landing Kawhi Leonard felt like borderline fact.
Until they weren't.
Instead of teaming up with LeBron James, Leonard duped everyone and went to the Los Angeles Clippers, who also snagged Paul George in an epic trade with the Oklahoma City Thunder.
You can't ignore the Lakers and their +400 title odds, but it's now the Clippers (+300) who are the best bets, per top NBA sportsbooks like BetOnline.
That doesn't mean either team from LA is a lock to win it all, of course.
Early NBA Finals favorites sometimes fail us. Golden State couldn't finish the job in their bid for a three-peat last year, and there have been NBA Finals upsets in the past.
I'll agree that the Lakers and the Clippers should get a lot of the betting action, but there still feels like an insane amount of value out there for bettors to pounce on.
Here's a quick look at the teams arguably offering the most value going into the 2019-20 NBA season, using BetOnline's title odds.
Golden State Warriors +1400
I'm not ignoring the Milwaukee Bucks (+525) or Philadelphia 76ers (+800), but we can't call everyone a value play. Right now, those two teams arguably join the Lakers and the Clippers as the perceived top contenders, after all.
Milwaukee brought back most of their free agents, too. With Kawhi Leonard headed west, the Bucks look like the biggest threat in the Eastern Conference, and it's suddenly not particularly close.
But they're not really a value bet anymore. They still do provide value at +525, but they're one of the three best wagers out there.
Golden State, meanwhile, doesn't look like a title contender right now and isn't priced like one, either.
That isn't to say the Dubs can't be legit contenders, though.
Kevin Durant is gone, sure. But Klay Thompson (ACL) could be back for a playoff run, and this is an experienced and well-coached team that still has Stephen Curry and Draymond Green to lean on.
The addition of D'Angelo Russell also gives the Dubs another All-Star-level scorer. D'Lo will be playing angry after both the Lakers and Nets have burned him over the past few years, while he'll also be out to prove to Golden State that he can be a permanent fixture on a title contender.
The Warriors as a whole are going to play with a massive chip on their shoulder in a year where everyone is already counting them out. If they can just stay in the playoff hunt and get Klay back, they could be very interesting bets to back.
If Kawhi had gone to the Lakers, it'd be over. But with the top talent being spread out, the Warriors have a shot. And at +1400, they might be worth a roll of the dice.
Houston Rockets +1400
While the Dubs come with an amazing price, there's still no denying that they are not nearly as talented as they were just a month ago.
Golden State is not the title favorite, and it's quite arguable that creates the most wide-open NBA Finals landscape we've seen in years.
In my opinion, that puts far more options in play than we're accustomed to seeing, and that certainly means we need to pay mind to teams that have been close to a title run recently.
Houston is one of them, as they were a win away from getting to the 2018 NBA Finals and had James Harden's MVP-caliber season derailed in round two against the Warriors last year.
With the Warriors possibly shipwrecked, someone like the Rockets could rise back up and finally realize their immense title-winning potential.
Houston may need to make a big move to cement their status as a true championship threat. However, even if they stand pat, they still have two superstars in James Harden and Chris Paul leading the charge.
Role players like Eric Gordon, Clint Capela, and P.J. Tucker could be enough to help the Rockets navigate through a Warriors-less playoff maze.
The two LA teams are the new favorites in the Western Conference, but if the Dubs are taking a huge step back, the Rockets could actually be second in line. Depending on what big changes they target, they just might end up being the true favorite out west, and they'd come at an insane bargain.
Brooklyn Nets +2000
If we can attack the Warriors as elite betting values based on the possible return of Klay Thompson, we should be able to ponder Brooklyn's future with and early return from Kevin Durant as well.
This is admittedly a mighty big "if," seeing as a ruptured Achilles is far more problematic and potentially career-altering than a torn ACL. Knee injuries are much easier to overcome than they were in the past, while there has been plenty of evidence of players returning to form following torn ACLs.
The same can't be said for torn or ruptured Achilles. KD is working against some ugly history, while the timeline of his injury suggests sitting out the entire season (including the playoffs) is a very real possibility.
Brooklyn has their best player under a fresh deal for four years, and with Kyrie Irving also in tow, there's no reason to rush their championship run.
But Durant could still recover ahead of schedule. It takes roughly 4-6 months to get back to regular activities, but it can take up to a full year to eliminate pain and be anywhere close to fully back to yourself.
It's not looking great for KD, for either the short or long term. However, he's one of the best players in the league and has the size and shooting to score even if his explosiveness and athleticism take a hit.
Durant returning for the playoffs is unlikely, but it's not impossible. That's your hope if you plan to bet on the Nets, but the mere possibility makes this new super team a very interesting NBA Finals sleeper at their +2000 price tag at BetOnline.
Boston Celtics +2000
I don't yet fully believe in the Boston Celtics. They lost a superstar player in Kyrie Irving, and Al Horford fled to the Philadelphia 76ers. On paper, they got worse.
Except, maybe they didn't.
Kemba Walker is an arguable pivot away from Irving. Enes Kanter is a downgrade from the departing Horford, but he's a respectable answer. A healthy Gordon Hayward isn't nothing, either, while a still developing Jayson Tatum is also exciting.
In what has turned into a wide-open Eastern Conference, this new-look Celtics team could suddenly be dangerous under brilliant head coach Brad Stevens' direction.
And just imagine if Boston packaged some of their assets in a big post-free agency deal. Could they swing a huge trade to nab someone like Kevin Love, Blake Griffin, or Bradley Beal?
It's unlikely, but it's not impossible. Even if they don't, however, their roster looks good on paper, and Stevens alone could push them in the playoffs. This is a conference with no Kawhi, no LeBron, and no clear team to beat outside of the Milwaukee Bucks.
I'd still favor the Bucks in that series, but maybe Boston shows us something during the regular season. You may want to consider betting on this gaudy +2000 price before they do, of course.
Portland Trail Blazers +4000
There are a few other teams worth looking at, but I'll end the conversation with the Blazers, who advanced to the Western Conference Finals this past season.
Damian Lillard wasn't even playing great ball in the playoffs, which suggests Portland's coaching and supporting cast did one heck of a job. This team also didn't have stud center Jusuf Nurkic (leg) on hand, so getting him back will give them a huge boost.
And just imagine if they're healthy and Thrillard plays up to his talent level when the season is on the line.
Portland was good enough to reach the WCF last year, and they went out and addressed small forward, as they traded for Kent Bazemore and brought in the versatile Mario Hezonja. They also traded for center Hassan Whiteside, which gives them an insurance policy for the banged-up Nurkic.
On paper, the Blazers have the tools to score the ball and defend. They over-achieved last year, but in an otherwise open NBA this year, it's possible doing that again could land them a Raptors-esque fairytale ending.
Which NBA Team Offers the Most Betting Value?
This is going to be a wild year for betting on the NBA Finals. Last year ended up being a great time to aim high on a sleeper team, as the Raptors paid off in a big way.
I vouched for them to come out of the east all year, too, so if you were willing to go that extra mile, you would have cashed considerably well.
The Lakers and Clippers are obviously both on the way up, but it takes time for even the most talented teams to piece things together. They're not guaranteed a thing, and one injury can derail either team.
I think there is merit in jumping on some of these value wagers, and the most attractive one to me is the Rockets.
Houston is not that far away from competing for a title even if they don't shake their roster up. I don't think Clint Capela really fits what they do anymore, though. I'd rather see them swing a deal for a sharpshooting big like Kevin Love and/or try to boost their star power by trading for a shooting guard like Bradley Beal.
How realistic is either move? I'm not sure, but it'll depend on how serious they are about parting with some of their role players or stars not named James Harden.
Again, their +1400 price tag is alluring even if they stand pat.
Who Will Win the 2020 NBA Finals?
While I'm always game for some nice betting value, I also want the wager that I feel is the most likely to hit. I get the excitement around both LA teams. There's no denying they both added more star talent.
But the Lakers still have work to do in actually building out a team. LeBron James has to prove last year wasn't the beginning of the end.
The Lakers need to prove the pairing of James and The Brow actually means something, too, while the failure to land Kawhi Leonard could easily be the piece of the puzzle the Lakers never make up for.
I'd certainly say the Clippers are closer to a title after swinging for the fences. PG-13 and Kawhi Leonard feel like a more dynamic duo. They are more efficient collectively, they're two elite defenders, and they are more versatile together.
They also land on a pretty good team that already has nice pieces to help them out. Throw in one of the best coaches in the league in Doc Rivers, and it's awfully tough to take the Lakers over the Clippers.
But I can't vouch for them just yet, either.
As I said, it takes time for teams to rise up, and continuity can't be ignored. The Milwaukee Bucks now have what figures to be a clear path through the Eastern Conference, and they should at least be able to get to the 2020 NBA Finals.
With Giannis Antetokounmpo likely only getting better, I'm down for taking a shot at this +525 price tag. If you're not, just bet on the Bucks at least making it out of the east.
Either way, the odds are good an LA team will be in the Finals, and I'd be rather shocked if it's not the Bucks waiting for them on the other side.
You can visit BetOnline now to place this wager, or any other NBA Finals bet you like the look of. There are other top NBA betting sites offering this market, too, so you might want to shop around to make sure you get the best odds for your chosen selection.