Early Threats to Win Season 19 of American Idol

American Idol is back. Your favorite judges are here to nudge some of the nation's best singers in the right direction, and before long, you should be able to bet on which singers you think can go the distance.
Last year Just Sam shocked everyone with a big win during the weirdest American Idol finals ever, and it will be interesting to see how season 19 unfolds.
Early indications from the American Idol auditions suggest this could be one of the best seasons ever.
If you're new to betting on reality TV (or this show), feel free to check out my American Idol 2021 betting guide. That should cover the basics as far as tips for betting on American Idol, as well as the best sites to bet on the hit singing competition.
But it's now time for some specifics. The auditions are flowing in, and some of the best singers are starting to reveal themselves.
In fact, just one round of American Idol auditions remain. Next Sunday's batch will deliver a few more contenders, but by now, fans and bettors alike should already have a good idea as to who can win American Idol in 2021.
My job is to get you one step closer toward predicting who will win American Idol season 19. This is a subjective take, and there aren't any 2021 American Idol odds out just yet, but it's worth taking an early look to assess the top contenders.
Benson Boone
Boone stands out as a classic American Idol heartthrob that could garner a lot of the young votes in America.
Likable and still not totally aware of how good he is, the 18-year old Boone offers smooth vocals and loads of upside.
He smashed his audition, hitting the piano and delivering a strong rendition of Aidan Martin and Lewis Capaldi's "Punchline."
Boone will need to work on his nerves and polish things up a bit, but when you have talent at 18, there is nowhere to go but up.
Anilee List
There are some auditions where you think you know what to expect, or you're bracing for another ho-hum performance, and then you get positively floored.
The latter happens basically every time you rewatch Anilee List's American Idol audition. Her debut on the reality TV singing competition was so grand, in fact, that she got all four judges out of their seats.
See? List drops shades of Alejandro Aranda in this performance, marrying serious soul with elite technical singing, as well as a beautiful tone.
Katy Perry commented on how flawless List's audition truly was.
"That was one of the most technically-perfect vocals I think we've ever gotten here."
Yeah, I concur.
It's fair to suggest List doesn't come off as your traditional American Idol, but in terms of personality, stage presence, and vocals, it's hard to fathom anyone else being significantly more qualified in this competition.
Alex Miller
I'm not a big fan of country, and even I know Alex Miller's American Idol audition was about as special as it gets.
When someone has a voice like this, you stop and listen.
Miller forced you to pay attention with an original about his ex-girlfriend.
Lancaster Kentucky's Alex Miller gets to sing tonight with Luke Bryan on American Idol and wins a trip to Hollywood!!!! pic.twitter.com/PucDORnsJt

— Matt Jones (@KySportsRadio) February 15, 2021
It's all about the thick tone and affable personality here. Miller is a classic "aw, shucks" country boy, and he seems to have a pure heart.
Does he have what it takes to go the distance? Mentally and emotionally, I'm unsure. But as far as pure tone and stage presence goes, he gives off major Scotty McCreery vibes.
*checks notes*
That's a good thing, it appears.
Alissa Wray
Looking for a legit American Idol season 19 contender that is the total package? Allow me to introduce you to Alissa Wray.
Power? Check. Tone? Check? Runs? Check. Random snarl? Check. Unassuming, affable personality that you will find yourself rooting for? Yup.
I don't think she's necessarily the most polished technical singer in the competition, but she absolutely gives you a dash of everything you're looking for in the next American Idol.
Luke Bryan also commented on Wray's presence, which is unavoidable. There is a little work to be done to iron out the wrinkles, but Wray is going to go far in this competition, and she just might go all the way.
Murphy
The first thing the judges said to Murphy was that he "wasn't sneaking into any room," just because he had a very specific presence to him.
His look and the entire vibe he gave off were remarkably inviting and relaxed. Then he started singing.
Well, the second time, at least.
Murphy reminded me a bit of Arthur Gunn from last season, in that he has a very unassuming personality but is also a little mysterious.
The sales pitch for Murphy is that he comes off as "one of a kind," and I'd be more interested in hearing his take on classic songs.
Ash Ruder
Consider the heartstrings pulled. Is Ruder for sure the best singer in the competition this year? No, but jot her down as a fantastic songwriter that pulls no punches with her content.
Just check out her audition, which demanded both the chills and tears ran wild.
Yeah, that'll do it.
Ruder's backstory is equal parts heartbreaking and beautiful, and her song about her dad moved mountains. There is a nice tone and twang in her voice, too, so it would be very interesting to see what she does with popular material.
Liahona
I'm capping it at Liahona just because there is still another round of auditions to go for a few reasons.
There is still one more round of auditions to go, I'm not that high on the other singers I've seen, and even though there are other borderline contenders, I don't think they can compete with the singers I've tabbed as the true threats in this pot.
If you must demand a few more get crammed into this, Nia Renee, Grace Kinstler, and perhaps Liahona's brother Ammon just barely crack my early contender list.
But none of them can beat Liahona, so what's the point?
Seriously, just watch her effortless, instantly memorable tone and spunk in her audition.
That was an original, my friends. Ammon was complementary and a fine singer, but he lacks the polish and uniqueness Liahona brings to the table.
Luke Bryan probably summed it up best.
"Listen, you're just special, and you have it."
It's true. Liahona is wise beyond her years as a songwriter and performer, she can hold her own behind a piano, she clearly has zero fear, and her singing is flat-out special.
Whoever is going to win American Idol season 19 needs to have virtually limitless talent or something incredibly unique that makes them stand out. Liahona has both.
Who Will Win American Idol Season 19?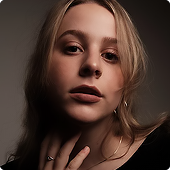 There is still one final installment of American Idol 2021 auditions to go, so it's always possible another legit contender (or three) are added to the mix.
Personally, I've been so floored by the first four rounds of auditions, however, that I find it hard to believe the winner isn't someone the audience has already seen.
There are numerous singers that have the talent, personality, and/or narrative to make a deep run, but only one can be crowned the 2021 American Idol winner.
It's early, but if I'm forced to make a pick now, I think Anilee List stands out the most.
List is simply the total package, and there simply will not be a single song she can't bring a fresh take to. Song choice may still prove crucial for her, and there's always the threat of a pop or country star (see: Boone and Miller) standing in her way.
When you look at sheer talent, though, List appears to be in a league of her own this season.
It remains to be seen which American Idol prop bets will be available – and when – but once they're up and you're ready to bet, be sure to use the very best American Idol betting sites.
September
Casino of the Month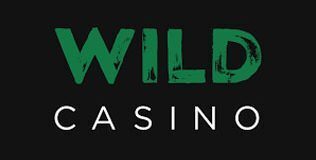 Welcome Bonus
250% up to $5,000