Early Super Bowl 54 Betting – Why Placing Wagers Now Could Be Smart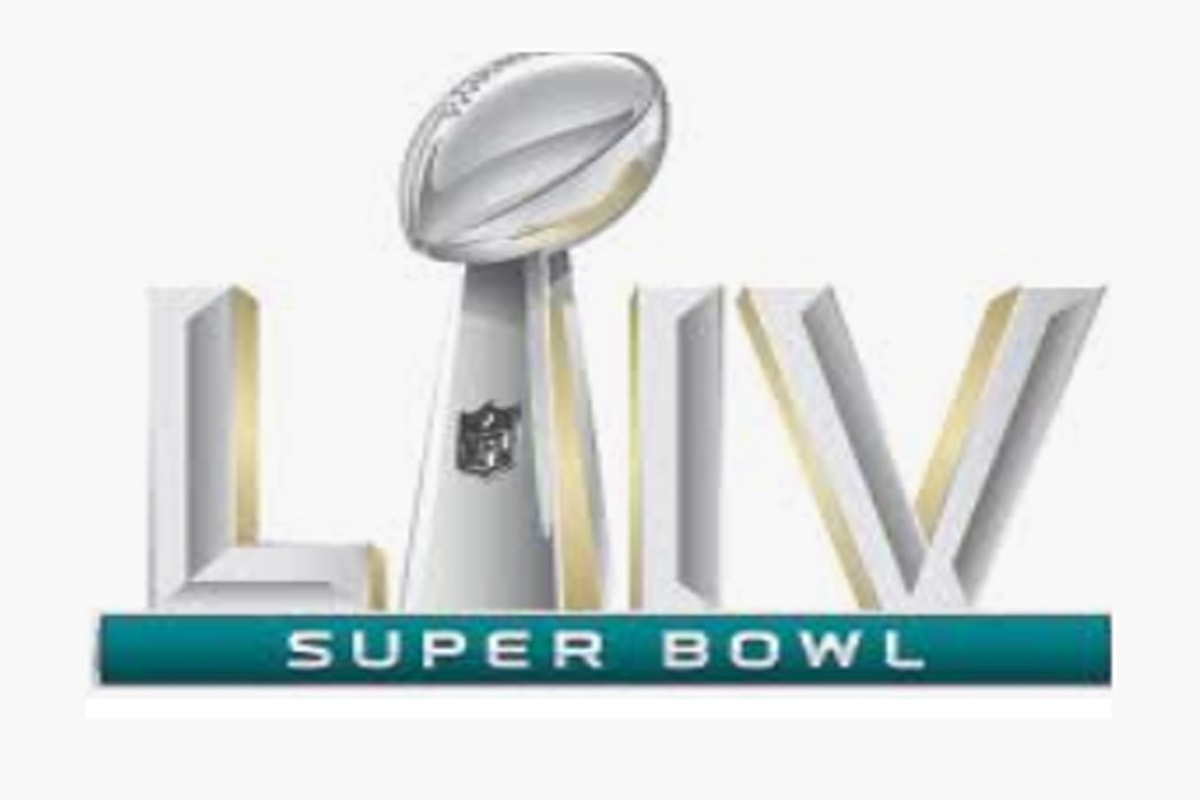 Right now, the talk of the sports betting world is March Madness.
Somewhere past the college basketball ranks is betting on the NBA and perhaps AAF betting, and from there, you can start dabbling in NASCAR and golf.
The 2019 MLB regular season is here, too.
My point is the NFL isn't even remotely close to being on anyone's radar these days. That should change in a month when the decision-makers in pro football gather for the 2019 NFL Draft, but even when that comes, the change to the Super Bowl 54 odds won't be too dramatic.
For the most part, what you see is what you get when it comes to betting on the Super Bowl next year. Vegas has made up their mind (for now) as far as how they've assigned value to all 32 NFL teams.
Whether that's largely due to public betting, hard data, 2018 success, or something else, the odds are the odds. They aren't in immediate danger of changing. They are what they are, and for better or worse, you have a chance to exploit a stale market.
Here are three reasons why betting on Super Bowl 54 may not come at a better time than right now.
The Super Bowl Market Isn't Accurate
The first thing to consider when preparing to bet on Super Bowl 54 is the idea that nobody knows what they're talking about yet.
Most Super Bowl 54 odds are built around what we just saw from the 2018 NFL season, and that's honestly how it tends to work.
You need some type of baseline to work off of. Add in injuries, roster moves, draft picks, retirements — you name it — and the top NFL betting sites can begin to project things.
Add in the betting public, preseason performance, media hype, and then regular-season results, and slowly but surely, the Super Bowl betting picture gets clearer and clearer.
The New England Patriots are a fine contender for next year's title. They've been in the big game for three straight years and have won twice during that span. However, their starting quarterback is the wrong side of 40, and their star tight end has just retired. Tom Brady will be 42 when the new season starts, and Rob Gronkowski is now deciding his post-NFL future.
This caused Super Bowl betting sites like SportsBetting.ag to drop them, now putting the Pats as the #2 team going into 2019 in terms of Super Bowl odds.
Kansas City takes over the top spot. I know they have Patrick Mahomes, but for a team that already lost Kareem Hunt and is now dealing with a similar off-field distraction with wide receiver Tyreek Hill, they're suddenly looking a bit risky as the top favorite.
Latest Super Bowl 54 Odds
Are the Chiefs really the top Super Bowl threat? Should the Pats have been demoted? Are there other holes to poke at?
I'm sure that's the case, and the quickest way to start to prove vulnerabilities in the latest Super Bowl odds is to look at how the oddsmakers are pricing things and going from there.
Here's a look at how every team grades out at the moment over at SportsBetting.ag.
Los Angeles Chargers
+1600
Jacksonville Jaguars
+3300
Tampa Bay Buccaneers
+6600
When I say that the Super Bowl betting market isn't accurate, I don't necessarily mean the pricing is bad for all 32 teams. It can't be. We don't know who will win yet, but one of these 32 teams will in fact hoist the Lombardi Trophy next year, and they all will have had a price of +750 or better.
That is amazing value. If you bet on the winner, you're getting +750 back for every +100 you lay — at a minimum.
But that doesn't mean Vegas is properly pricing all of those teams, and it definitely doesn't mean you're getting the best possible price right now, either.
This is also all subjective, but I think a few teams are badly mispriced. The actual pricing can change and won't be the same everywhere, but right now, it's pretty similar no matter where you go to bet on Super Bowl 54.
You could go either way on this one, but in trying to properly assess the current Super Bowl betting market, I'd first like to point out some missteps on some of the would-be contenders.
The Browns (+1400) are probably the weirdest one in the entire list right now. I know the Odell Beckham Jr. trade was big and swayed things, but Cleveland is now one of the best bets to win Super Bowl 54.
Um, okay?
I think we should slow-play this one a bit. The Browns have never won a Lombardi Trophy or even been to the big game. They won seven games last year and a combined one over their previous two seasons.
And we're crowning them as champs?
I don't mind the hype and excitement. I really don't. But shoot for a playoff run, bet on a win total, or target them to snag the AFC North crown. Don't knee-jerk wager them all the way to a title the first time they get actual talent in decades.
Or maybe you will do that, and a +1400 price still returns a nice profit. I just would want a bigger return if I'm investing major cash on the Browns to run the table.
Cleveland is supposedly getting past superior teams like the Patriots, Chiefs, and Chargers if you go with this bet, and I'm just not there yet.
In that same breath, the Browns boast better title odds than said Chargers, the Indianapolis Colts, the Minnesota Vikings, Green Bay, and so many other teams that appear to be viable and equal/better options.
Cleveland stands out the most as a highly priced wager, but you could say Vegas is liking the 49ers too much again as well, while the Raiders (+4000) might be getting a bit too much love given how awful they were in 2018.
Prices May Never Be Better
The (arguable) pricing issues do go both ways, but I actually think there is optimism to attach to that line of thinking.
On one hand, the latest Super Bowl odds definitely look like someone inspected all of the trades and free agency moves and boosted everyone's prices based solely off of buzz.
It seems the rise of Cleveland, Oakland, and others negatively impacted other teams, while some franchises were apparently penalized for a variety of reasons.
That shouldn't have been the case in every regard, and even if teams weren't necessarily being graded poorly by the best NFL sportsbooks on purpose, their odds still suffered.
Here are the teams that stand out the most to me in that regard.
Jacksonville Jaguars
+3300
The biggest one to me is Pittsburgh. A constant contender, the Steelers barely missed the playoffs in a year where Le'Veon Bell sat out the entire season and Antonio Brown quit on the team.
Two major distractions played a hand in deteriorating a very good team. They're gone now, and it seems Vegas only views that as a negative. Instead of noticing the Steelers are bound to improve defensively and still have plenty of viable pieces to formulate a nasty offense, the top NFL betting sites are suggesting they're set to regress and that Cleveland is the team to beat in the AFC North.
I'm not going to be so quick to slam the Steelers, especially with nice odds like this. The same goes for these other teams. Dallas made the playoffs and even won a game in round one, yet they have weak Super Bowl odds.
The Cowboys have the foundation of a legit title threat, yet three teams that didn't make the playoffs last year are graded out ahead of them.
Jacksonville also is a season removed from fighting for a trip to the Super Bowl. They went out an added a quality quarterback to a team that very arguably was a competent decision-maker away from completing that run successfully.
Carolina seems to be downgraded due to Cam Newton's health (all signs suggest he'll be ready for week one), while the Jets aren't being boosted enough despite some massive moves.
If the best Super Bowl betting sites are crowning the Browns and promoting other teams due to big moves, why are the Jets being dismissed with weak +5000 odds?
The point here is that a lot of teams are feeling the negative impact of other teams being handed superior odds, which opens the door to amazing value.
Teams blessed with elite quarterback play like Green Bay (+2200) and Pittsburgh (+2500) usually get +1200 Super Bowl odds or better to start the year. That isn't the case going into 2019, which may mean some of these options are presently at the best price you'll find them all year.
If Cleveland struggles early, their odds should plummet. These other teams are capable of shrugging off weak odds and impressing right out of the gates. In fact, it's pretty arguable their price will spike the second they fare well in the draft or add another strong piece to their puzzle during the summer.
Intangible Changes Can Impact Odds
One last thing to consider when placing early Super Bowl bets is that things can change greatly as rosters are altered. New England already took a hit due to the Rob Gronkowski retirement, and intangible things like that can boost/derail pricing all the time.
Keep these things in mind when opting to wait on Super Bowl bets or acting immediately.
Player injuries
Retirement
Suspensions/bans
Re-signings
Draft moves
Trades
Injuries are the quickest and easiest way to negatively impact odds and may be a great reason why we should never overreact to one move. You shouldn't do that either way, but Vegas does, and you can exploit it, and you also can't exactly ignore it.
Each major roster alteration does need to be considered as you map out your 2019 Super Bowl betting plan, but striking now before any more major changes happen could boost your potential earnings.
That applies to virtually any bet here. The Patriots may never see a lower price than they have right now. Gronk's retirement does hurt them in theory, but New England has gotten to and won titles without him.
If you believe the Pats can get back to the promised land once again and win it all, then this +800 price needs to be pounced on as soon as possible.
I'm not sure you can look at the Chiefs the same way. KC is a fine favorite right now, but if they go into 2019 with Kareem Hunt and Tyreek Hill off of their roster, you have to think Vegas drops them down quite a bit.
I'd still say the Chiefs would be a solid wager, but wouldn't you then prefer to wait to see if their price was better? If you're worried at all Hill will be traded or cut, pressing the pause button on any Kansas City bets makes good sense.
This can work with any team across the board. Just consider their current odds and how things may project based on realistic changes to their roster.
Summary
This isn't a Madden video game. NFL teams rarely go to the Super Bowl based off of one splash trade or signing.
So, while the Browns, Raiders, and Jets seem to have won the 2019 NFL offseason, it's arguable they will all be huge disappointments once the games actually count for something again.
That isn't to say none of them can live up to their new lofty expectations. But just because teams got better doesn't mean other teams didn't or that they're now superior to the teams they were chasing in the first place.
It's as easy as this. Do you think the Browns in their current form will beat the Patriots, Chiefs, and/or Chargers if/when they meet in postseason play next year? How about the 49ers taking down the Rams, Bears, and/or Saints?
I personally am not down for those bets — at least not at the current prices. I'd much prefer to trust more established teams or franchises (like the Bears and Colts) that already began their actual rise last year.
There are just too many good teams in the NFL to be a prisoner of the moment during any stretch of the offseason. Overreacting to Super Bowl odds can lead to big losses in a hurry. I'm not trying to say every single bet will lead to sadness, but misplaced trust can definitely be problematic.
If you redirect that trust to teams that may be a bit more reliable and also happen to offer better value by comparison, then betting on the Super Bowl right now could be genius.
It all starts with identifying a fluid betting market that may not be priced correctly. If we can then latch onto what we perceive to be elite value and also project things that are otherwise intangible or tough to predict, we could come into some amazing wagers.
The process isn't simple or easy. But now is a great time to start your planning, and if you can isolate bets you love, it's pretty arguable now is the best time to pull the trigger. Just be sure to factor in as much as you can if you do any early Super Bowl betting.