Early Odds and Top Contenders to Reach the 2022 Final Four

The road to the 2022 Final Four is a long journey in college basketball. Many teams never come close to playing in the final weekend of the season.
Playing in the Sweet 16 is often a challenge due to all the madness March brings on the opening weekend.
The odds to win the national title are often tough to grasp, but getting to the Final Four is more manageable. That can make for a much more appealing bet.
Rather than simply try to predict who will win the national championship, you can bet on which teams will make the Final Four.
To get an idea of who you should bet on, let's break down the early 2022 Final Four odds, as well as the top contenders.
2022 Final Four Odds
It will be exciting to watch the bevy of Final Four contenders this season. These premier teams are all priced and regarded highly due to the power conference they play in.
Gonzaga fell in last year's title game, but predictably return as the favorites to win it all in 2022.
Because of that, they understandably have the best 2022 Final Four odds over at Bovada.
Gonzaga was a consensus favorite with Baylor last year, and the top two preseason squads played for the national title. It wouldn't be shocking to see a rematch of last year's national semi-final between the Bruins and Bulldogs occur again.
Gonzaga is a solid favorite due to their deep front court that annihilates teams on the glass.
Chet Holmgren could go number one overall, but Drew Timme was a consensus All-American last season.
He rocks the sick mustache and carries a ton of confidence in Spokane. Their ultimate goal is to bring home a national championship. They have had great success in March, but they have had title aspirations for years now.
Just see what they've accomplished under Mark Few.
10 trips to the Sweet 16
4 trips to the Elite 8
2 trips to the Final Four
Gonzaga has been one of the five best programs over the last five seasons, but they want more tournament success. Since 2013, they have been a number one seed on four separate occasions.
Another team that sticks out like a sore thumb is Duke. Yes, this will be the final season for Mike Krzyzewski before Jon Scheyer takes over.
Yes, they will be much better than last season, but it was just the first non-NCAA Tournament season for them since the 1994-95 season.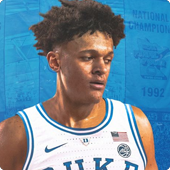 That was when Coach K went out with a bad back and only coached 12 games before Pete Gaudet took over.
Still, Duke should have a potent offensive squad. Mark Williams was a beast down the stretch of the season at center. Their lack of shooters and guard play cost them.
This season, they bring in the top recruiting class in the country.
Many believe Paolo Banchero will be the perfect stretch-four. The Blue Devils have an undersized four that will play the five periodically throughout many seasons. If the young guards can come up consistently for Duke, they could be a team on a mission this season.
The ACC will be back with an improved season from North Carolina. The expectations are always lofty in Durham, but they are a top-three program in the sport. College basketball is at its best when the blue blood programs are relevant. It was odd to see them struggle so miserably last season, but the Blue Devils should get back to their winning ways.
Florida State should be a Top 25 squad again, plus we can never count out Tony Bennett and Virginia.
Top 2022 Final Four Threats
The Big Ten is likely to be the best conference in America again, but the Big 12 shouldn't be far behind.
With that in mind, let's look at more 2022 Final Four threats.
Kansas Jayhawks
Kansas has a ton of experience returning to Lawrence. Plus, they added Drake guard, Joseph Yesufu, and Arizona State point guard, Remy Martin.
Martin is a major scoring threat coming over from Arizona State. Just look at what he's done over the past two seasons.
| | | |
| --- | --- | --- |
| Year | Points Per Game | 3PT% |
| 2020-21 | 19.1 | 34.6% |
| 2019-20 | 19.1 | 33.5% |
The amount of shooting to surround big man David McCormack should be a winning combo.
I love their chances to reach the Final Four if they can come out on top in the Big 12. Many have hit up the top NBA betting sites to wager on these odds, but be on the lookout for changing prices.
Texas Longhorns
Another team to keep in mind is the Texas Longhorns. Whether it is Kansas or the Burnt Orange, the top of that conference should be a bloodbath.
Chris Beard left Texas Tech for Austin, and he has hauled in quite the talent. Will they finally avoid falling apart in March?
The current droughts in March are frustrating. The team last season had the perfect bracket to make a deep run. Instead, they were stunned in round 64 by Abilene Christian. Beard should find a way to get past that vaunted first weekend.
Just look at the last time Texas had success in the dance
Last Texas Final Four: 2003 under Rick Barnes
Last Texas Sweet 16: 2008 under Barnes
Former Minnesota Golden Gopher star guard Marcus Carr is the perfect fit for the Longhorns. While losing an entire frontline is never ideal, they added Utah transfer, Timmy Allen. He should become a double-double machine.
UCLA and Gonzaga will dominate the West coast with all their returning talent, but the Big 12 tandem up top brings favorable odds. At least one of those teams looks like locks for the Final Four.
I won't be shocked if we see them both playing on the final weekend of the season.
Other 2022 Final Four Contenders
Houston (+800) will likely be a top-four seed again, but they are coming off a trip to the Final Four after favorable breaks in their region.
Illinois was upset by Loyola, which opened up their bracket.
I love the job Kelvin Sampson has done, but I believe the Oregon Ducks (+800) are a team to be reckoned with.
Oregon Ducks
Dana Altman has quietly been one of the exceptional coaches in the dance. Look at what he has done since 2013.
Oregon Sweet 16's under Altman: Five
Oregon Final Four's under Altman: One (2017)
Altman is a fantastic coach that has been nearly unbeatable as an underdog in March Madness. He seems to have his team playing their best towards the end of the season. They have made a few second and third-weekend trips before.
This season will be all about the transfers.
There are dozens of impact transfers on Top 25 squads that will be premier players. De'Vion Harmon was one of the better players for Oklahoma last season, and Quincy Guerrier started for Syracuse.
Harmon was a solid three-point shooter, and he will help Will Richardson form a dynamic duo in the backcourt.
Memphis Tigers
Memphis (+1200) is my top long shot looking for a Final Four appearance under Penny Hardaway.
He has hauled in a few great recruiting classes, and they couldn't play James Wiseman two seasons ago after he was deemed ineligible, but they landed another five-star big man. Jalen Duren could be the next big thing, but they also bring back plenty of experience from a squad that nearly made the dance last season.
They could win the American Athletic Conference over Houston, which will be an intriguing storyline all season.
Somebody from that conference will be a high seed with victories against the lower-tier squads in that conference. Landers Nolley and Lester Quinones are two scorers that should light it up.
The Tigers will be a team that cracks the Top 10 and becomes a legitimate Final Four threat.
Betting on the 2022 Final Four
The 2022 Final Four will be in New Orleans, Louisiana. Nobody knows which four teams will make it to the end just yet, and there could be money to be made here.
After a closer look, Gonzaga looks like a great bet to at least get back to the Final Four, and the team offering the most value just might be Texas.
Texas will be a Top 10 squad led by a coach that has a March pedigree.
Beard has been known for bringing the stifling defense. The Longhorns have lacked the intensity and should finally become serious March threats.
The Big 12 at the top with Kansas (+450) will pick up where Baylor finished off last season. After the conference cut down the nets last season, circle the Longhorns and Jayhawks and be ready to feast on the earnings.
If you'd like to see the top odds for who will win the national championship in the 2021-22 college basketball season, be sure to check out our early 2022 March Madness odds breakdown.
September
Casino of the Month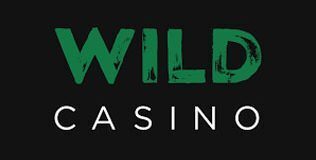 Welcome Bonus
250% up to $5,000