Hide Bonus Offers
| | | | | |
| --- | --- | --- | --- | --- |
| #1 | Bovada Sports | 50% Up To $250 | Visit Site | Bovada Sports |
| #2 | BetUS | 125% Up To $2,500 | Visit Site | BetUS |
| #3 | MyBookie | 100% Up To $1,000 | Visit Site | MyBookie |
| #4 | Everygame | 100% Up To $500 | Visit Site | Everygame |
| #5 | BetOnline Sports | 60% Up To $1,000 | Visit Site | BetOnline Sports |
Early Odds and Predictions for the Major Oscars Awards in 2022

Not too long ago, the top entertainment betting sites pushed out early Oscars odds for Best Picture. It's arguably the biggest award each year for the Academy Awards, so that made sense.
Some were probably left wondering why there weren't 2022 Oscars odds out for the other major award categories.
Wonder, no more.
While I already broke down which movie will win Best Picture, BetUS just released fresh odds for every major category.
Keep in mind these odds will change greatly over the coming months, but if you can bet on it, it may pay to see if now is the time to get in on the action.
If you're just curious what the latest odds are, who is in the running to win, or genuinely need help with your bets, join me as I break down the (early) major award odds for the 2022 Oscars.
Updated Best Picture Odds for 2022
Belfast (+400)
The Power of the Dog (+600)
Nightmare Alley (+600)
Dune (+800)
House of Gucci (+800)
The Tragedy of Macbeth (+1000)
Blue Bayou (+1000)
Bergman Island (+1000)
CODA (+1000)
Licorice Pizza (+1100)
Like I said, I already wrote an entire post on which movie will win Best Picture at the 2022 Oscars. So, why am I offering up a section to it, yet again?
For two reasons. First, because the odds have already changed. Anytime that happens, it's important to note the difference to see movement, and it also could convince bettors that a new bet is necessary.
The other reason? Making sure you have the complete picture as you prepare to bet on the Oscars in 2022.
You can find the full list of Best Picture odds at BetUs, but I'll note the key differences.
Belfast is still the favorite, but it has lost some steam (+350 to +400)
The Power of the Dog holds firm in second (no change at +600)
Nightmare Alley spiked by +200 (+800 to +600)
Licorice Pizza and CODA had minor jumps
Nothing too crazy happened, but these tiny little changes are always worth noting. So far, Belfast is still the favorite, but it doesn't have an amazing hold on the top spot, and could even be losing its grip.
I still think much of my Best Picture odds breakdown rings true here. For my analysis and prediction, check out the post below.
Odds for Best Supporting Actor in 2022
Richard Jenkins (+300)
Kodi Smit McPhee (+350)
Jesse Plemons (+400)
Bradley Cooper (+600)
Corey Hawkins (+900)
Jared Leto (+1200)
Ciaran Hinds (+1200)
Willem Dafoe (+1400)
Jason Isaacs (+1600)
Mark Rylance (+2000)
Jon Bernthal is in a tie for 10th place when it comes to the 2022 Best Supporting Actor odds, but the tie goes to the superior acting talent there. In this instance, that'd be Oscar winner, Mark Rylance.
I don't think either of these guys are winning this award, to be fair, and it's clear that Richard Jenkins is the early favorite.
You know him from The Shape of Water and Step Brothers, but Jenkins really went for it (as did everyone attached to the film) in Nightmare Alley.
Yeah, it's a trip.
As wild as the movie looks, the odds don't necessarily suggest Jenkins is a lock to win. This could be a terrific opportunity to cash in on the 2022 Academy Awards well ahead of time.
One sneaky bet could be Jesse Plemons, who has been stealing scenes for his entire career, but finally may have reached new heights in The Power of the Dog.
Other big names bettors should pay attention to are Leto and Dafoe. Leto made a strong impression in House of Gucci, while Dafoe is right there with Jenkins in the wild Nightmare Alley.
Both have already secured Oscars in the past, which is a reminder of their talent and staying power here.
Who Will Win Best Supporting Actress?
Kirsten Dunst (+230)
Marlee Matlin (+400)
Ann Dowd (+500)
Aunjanue Ellis (+800)
Judi Dench (+1000)
Ruth Negga (+1200)
Toni Collette (+1400)
Ariana DeBose (+1600)
Rooney Mara (+1800)
Meryl Streep (+2000)
This is a pretty star-studded list. It's also going to be a tough award to compete in. Dunst is the clear favorite to get going, but there are some massive names that seemingly won't come close.
Streep is the obvious icon that makes everyone weak in the knees, while Cate Blanchett, Glenn Close, Elisabeth Moss, and Julianne Moore also have early odds for this category.
Dunst is the strongest option on the board due to The Power of the Dog pulling so much weight in the early going. Her +230 odds are among the best in these categories, as well.
I can't ignore the top challenger in this spot, though. This could be a groundbreaking moment, as deaf actress Marlee Matlin has a chance at winning her second Oscar.
After all, she's still the only deaf person to take home a trophy at the Academy Awards – ever. Naturally, she's aware of the potential impact of a repeat.
True, she had her moment back in 1987, but this would be an homage to her underrated acting chops, and would provide inclusivity to an under-utilized sect of Hollywood.
I'd lean toward Dunst taking this home for now, but Judi Dench is attached to the present Best Picture favorite, and Meryl Streep is the biggest legend on this list.
Don't forget about Collette or Mara, either, as they're standouts in Nightmare Alley.
Odds for Best Actor at the 2022 Oscars
Will Smith (+200)
Benedict Cumberbatch (+500)
Denzel Washington (+700)
Bradley Cooper (+1000)
Adam Driver (+1000)
Leonardo DiCaprio (+1400)
Joaquin Phoenix (+1400)
Andrew Garfield (+1600)
Timothee Chalamet (+1800)
Nicolas Cage (+2000)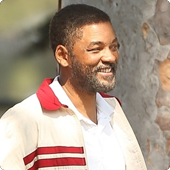 Let me start off by saying that this absolutely is Will Smith's award to lose. Smith has never won an Oscar for Best Actor, and it's arguable he should have by now.
In a nuanced performance in King Richard, where he plays the father of one of the greatest women's tennis players ever in Serena Williams, he may finally have met the role that crowns him.
While that's very possible, you could say this is Denzel Washington's year, too. I love what I've seen so far out of him in The Tragedy of Macbeth, and this is such a groundbreaking role that I think he'll really pick up steam.
Everyone else in the top-10 deserves a mention, but the last person that really stands out is Nicolas Cage. His turn in Pig is, dare I say, career-defining?
That feels weird to say for a guy who left his mark in Hollywood decades ago. However, this is perhaps the most raw and authentic performance Cage has ever given.
He feels like a leite value here, but as I said, all roads almost certainly lead back to Smith.
Best Actress Odds for the 2022 Oscars
Kristen Stewart (+200)
Jessica Chastain (+600)
Frances McDormand (+900)
Lady Gaga (+1000)
Jennifer Hudson (+1000)
Penelope Cruz (+1200)
Anya Taylor Joy (+1400)
Rachel Zegler (+1400)
Margot Robbie (+1600)
Ana de Armas (+1600)
Kristen Stewart leads the way with an impeccable portrayal as the late Princess Diana.
That may come off as hyperbolic, but Stewart's resemblance to the iconic member of the Royal Family is uncanny, and she also gets absolutely lost in this role.
"What thrillingly gutsy, seductive, uninhibited filmmaking this is… the sumptuous photography by Claire Mathon; Pablo Larraín's hypnotic direction; and a fabulous Kristen Stewart." @Telegraph

Kristen Stewart is Princess Diana in Pablo Larraín's SPENCER. Only in theaters Nov 5. pic.twitter.com/0dk24hfUwz

— NEON (@neonrated) October 15, 2021
I'm honestly a bit shocked that this race is this close, even with months to go. Bettors can get what will eventually be a slam dunk bet at +200, which is just astonishing.
When considering entertainment betting strategies, Stewart is a terrific example for why betting early can be a great idea.
Of course, it's still not even December, so time can change things, and the odds won't be the same.
For what it's worth, Jessica Chastain is a solid challenger and has far more appealing odds, and the tried and true Frances McDormand refuses to go away.
I'm glad she won't leave, to be clear, as she just keeps attaching herself to amazon films and grinding out brilliant work. McDormand now has four Oscars to her name, with two coming in the Best Actress category in the last four years.
Her pace is disgusting, but she's back at it at a high level in The Tragedy of Macbeth, so obviously her +900 odds can't be ignored.
I don't think you can brush off Lady Gaga (+100) thanks to a second brilliant turn in an Oscar-worthy film. She probably won't win, but don't let anyone tell you Lady Gaga can't act – she absolutely can.
Who Will Win Best Director in 2022?
Jane Campion (+275)
Paul Thomas Anderson (+600)
Kenneth Branagh (+600)
Guillermo del Toro (+700)
Ridley Scott (+700)
Denis Villeneuve (+1000)
David O'Russell (+1200)
Joel Coen (+1200)
Steven Spielberg (+1400)
Edgar Wright (+1600)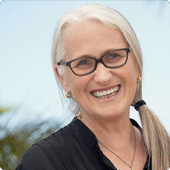 Lastly, we come to Best Director. This is probably the most prestigious individual award, because the director gets honored for the flow and tone of a movie.
They also deserve credit for harnessing elite acting talent, squeezing out the absolute best performance possible, and dictating precisely how the tale should be told on screen.
Last year was groundbreaking with Chloe Zhao becoming the first woman of color to win the illustrious award.
Jane Campion won't own that exact distinction if she wins for her direction of The Power of the Dog, but she's another impressive female director that would deserve the nod.
Of course, Guillermo del Toro is back at it with a hell on wheels flick in Nightmare Valley, while Denis Villeneuve pieced together what looks to be a visual stunner in Dune.
This race feels a little wider open than the odds might suggest, but The Power of the Dog is seen as a heavy hitter out of the gates. That puts Campion in the driver's seat for Best Director.
Two sleepers I love here? Coen and Spielberger. These are two iconic directors at the height of their powers, but with very different adaptations with The Tragedy of Macbeth and West Side Story.
It never hurts to be a living legend in your position of expertise, which is why I don't think writing off Ridley Scott finally "getting his" is a wise call, either.
Early Predictions for the 2022 Oscars
The Tragedy of Macbeth to Win Best Picture (+1000)
Jesse Plemons to Win Best Supporting Actor (+400)
Marlee Matlin to Win Best Supporting Actress (+400)
Will Smith to Win Best Actor (+200)
Kristen Stewart to Win Best Actress (+200)
Ridley Scott to Win Best Director (+700)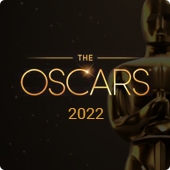 A lot can change between now and when the official 2022 Oscars nominations are announced. For now, I think it makes sense to target some favorites, and also try to project things a bit with some Oscars sleepers.
I love what I am seeing early on from The Tragedy of Macbeth. It has a beautiful feel to it, it's a very different take, and it has an amazing cast.
Best Actor and Best Picture are not really aligned in recent history, so I have no qualms with riding the favored Smith to some winnings. The guy is due, and his performance is worthy of a big win.
Matlin made history as the first (and only) deaf Oscar winner. I like her chances to become the second. I also think Stewart is an insane steal to win Best Actress given the initial buzz. McDormand is probably the only other option I'd be wary of.
Lastly, there are a lot of deserving directors this year, but Scott has still never won an Oscar for his work. In the "he's due" vain, he feels like a strong bet when looking at his +700 odds.
Remember, these are just my early Oscars predictions. The odds will change, the movies will be critiqued, and the actual nominations will shape how you bet.
Whether you're betting on the 2022 Oscars now or waiting, be sure to prepare with this Oscars betting guide.