Early Odds for Joshua vs. Usyk With Pre-Fight Analysis

Anthony Joshua defends his world heavyweight titles against Oleksandr Usyk at the Tottenham Hotspur Stadium on September 25.
This promises to be an incredible matchup, although fight fans are torn on who to wager on.
I'll be looking closely at the latest betting odds for Joshua vs. Usyk and a few different markets to pinpoint the early value. Both men clearly bring excellence into this matchup, but is there profit to be made by backing either one of them this far out?
In order to help you bet on the fight, I have put together an analysis of both boxers according to this specific matchup. If you're keen on winning your Joshua vs. Usyk bets, give it a read.
But before I get to any of that, here are the key details for the Joshua-Usyk fight.
Joshua vs. Usyk Date, Tale of the Tape, and Other Key Details
Joshua vs. Usyk Date – Saturday, September 25, 2021
Ring Walk – 10 pm GMT/5pm EST (Estimated)
Location – Tottenham Hotspur Stadium, London
Fighter Records – Joshua 24-1 (22 KOs); Usyk 18-0 (13 KOs)
Titles on the Line – WBA (Super), IBF, WBO, and IBO Heavyweight
Betting Favorite – Anthony Joshua (-250)
The Anthony Joshua vs. Oleksandr Usyk fight time is scheduled for 10 pm in London, England.
Depending on how the undercard fights go, this time could be pushed back. However, I would expect the Joshua vs. Usyk ring walk no later than 11 pm local time.
This fight is Joshua's WBO mandatory. The Watford man defeated Kubrat Pulev by KO/TKO in December 2020, before reportedly signing a deal to fight Tyson Fury for the undisputed heavyweight championship of the world. However, that fell apart, despite Eddie Hearn claiming it was a done deal earlier in the summer.
That has opened the door for "The Cat" to spoil the party.
Let's take a quick look over the tale of the tape for the fight before we move on to the Joshua vs. Usyk betting odds.
| | | |
| --- | --- | --- |
| Anthony Joshua | Tale of the Tape | Oleksandr Usyk |
| 6'6″ | Height | 6'3″ |
| 82″ | Reach | 78″ |
| Orthodox | Stance | Southpaw |
| 31 | Age | 34 |
| "AJ" | Ring Name | "The Cat" |
| WBA (Super), IBF, WBO, IBO | World Titles | None |
| 25 | Fights | 18 |
| 24 | Wins | 18 |
| 1 | Losses | 0 |
| 0 | Draws | 0 |
| 21 | KOs | 13 |
AJ has significant advantages in size that could give him the ascendency in this clash. I'll be touching on those a little later.
I'll also be breaking down how Usyk can beat AJ by maximizing his key skills and attributes, as well as what he takes into the ropes as a boxer.
This fight is nailed to be one of the best of the year.
Did you know that Joshua vs. Usyk also marks the first time that gold medalists from the same Olympics will fight for a heavyweight world title?
It will be a historical night. Joshua's super heavyweight and Usyk's heavyweight golds at London 2012, already make this fight an intriguing matchup.
Early Online Odds for Joshua vs. Usyk
It's time to take a look at the odds and latest prop bets for Anthony Joshua vs. Oleksandr Usyk. Joshua's odds to beat Usyk come in at -250 on the moneyline. Usyk is +200 to win the fight.
A clash of this magnitude is certain to attract a lot of early bets. The good thing about moving fast on some of the more obscure boxing markets is the potential to find value before the general betting public moves to get their wagers down.
As it stands, the best value to be had on the early odds for Joshua against Usyk is the champion by decision. Although he has a very respectable knockout ratio, AJ might find it hard to put the Ukrainian away. The temptation to bet on the odds for Joshua by KO, might best be avoided.
Market
Anthony Joshua
Oleksandr Usyk
To Win
-250
+200
By KO/TKO
-110
+700
By Decision
+300
+275
To Win in Rounds 1-4
+650
+3100
To Win in Rounds 5-8
+320
+2200
To Win in Rounds 9-12
+410
+2500
Draw
+2200
The British heavyweight will be fighting in front of a partisan crowd on September 25, and we know how important that has been to him in the past. That support was lacking in his US debut against Andy Ruiz, and you might remember how that ended.
But a factor more crucial to your bets for Joshua vs. Usyk is that the London 2012 super heavyweight gold medalist is the champion.
To beat a champ, you typically have to do so without any shadow of a doubt. This, in addition to fighting at home, might be a deciding factor with the judges if things come down to the wire. This makes Joshua, by decision, look pretty appealing at +300.
If you like the look of any of the bets above, you can find more markets and odds for the Joshua vs. Usyk fight on our recommended boxing betting apps.
Is Joshua Too Big for Usyk?
Anthony Joshua is just too strong for Usyk. That's the case, according to some boxing heads.
Where I agree is, that he is a legit heavyweight and certainly holds the physical advantages. But for the Brit to use them, he's going to need to impose himself on his Ukrainian opponent.
But as we have seen time and time again, size isn't always the deciding factor of a fight. In fact, a smart boxer can effectively negate any handicap in this department by employing a strategy that removes this advantage.
There is a flip side to being the bigger man, as Joshua has personally found out in his career. For example, he entered the ring as the perfect physical specimen against the chunky Andy Ruiz Jr. in May 2019 and was battered from pillar to post by the unfancied Mexican-American.
Now, Usyk is a completely different fighter compared to Ruiz. For one, he is lighter and prefers to box from the outside rather than move forward behind a heavy guard. Second, he doesn't have his power. What they do have in common, however, is hand speed, and this just might be something AJ may struggle with.
The champion completely outboxed Ruiz in the rematch, of course, nullifying his opponent's explosive hands by staying out of range. But is that style as effective when facing a better mover and boxer in Usyk?
Will Joshua beat Usyk by hunting his man down and trying to take his legs away? Or will his strategy involve waiting for the Ukrainian to engage before picking him off with straight shots? The answer might be somewhere in the middle. What is of utmost importance is that he comes in with the right game plan.
We know that for Joshua to beat Usyk, he must maximize the following advantages over the smaller man.
Joshua's Advantages Over Usyk
Size – The taller man by three inches (6'6″), Joshua also holds a four-inch advantage in reach (82″).
Strength – Joshua is a natural heavyweight while Usyk is not. Therefore, his strength advantage in close quarters, and in the clinch, are problems for Usyk.
Power – Although he does not possess exceptional one-punch stoppage power, AJ has proven his ability to end fights inside the distance.
It's clear to anyone with knowledge of the sport that Joshua is the bigger, stronger guy.
But once again, that doesn't guarantee that he will find a way to punish Usyk. The heavily-muscled Brit could find these advantages taken away from him if he is inefficient with his energy and throws too many punches that miss the target.
Joshua needs to walk the Ukrainian into his shots and cut the ring off to find significant success against his opponent. If he can't do this effectively, he runs the risk of losing this fight.
Usyk is the better boxer, after all. He is slick and very capable of escaping compromising situations that the bigger fighter thrives on.
Joshua might not respect his power, but he will understand that the 2018 Ring Fighter of the Year is an exceptionally gifted technician.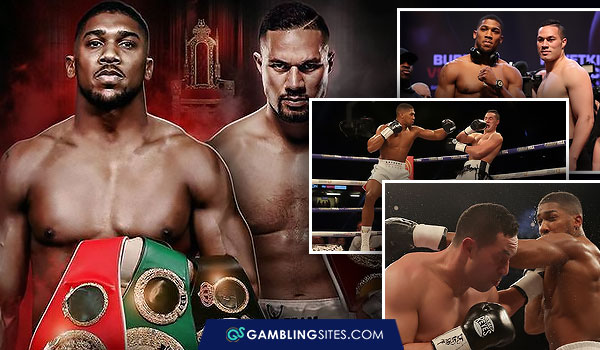 Can Usyk Outbox Joshua?
Only one cruiserweight champion has ever enjoyed significant success as a heavyweight. That fighter is Evander Holyfield.
And while some are making comparisons between Usyk and Holyfield, I don't see why. I mean, for a start, Holyfield was so much bigger at HW.
Whether or not his significant increase in muscle mass and power from cruiserweight to heavyweight were artificially assisted or not, as some have alleged, is a matter of debate. But until Usyk beats a few top men in this division, we can leave this one on ice.
After all, there are still major question marks over the Ukrainian's place in this weight class. Not so much over why he is fighting at heavyweight, or how he got here, but more so about how long he can last with men that are significantly larger and stronger than he is.
There is no question in my mind that Usyk is one of the best natural boxers in the division. But as we saw when he fought Derek Chisora — a limited boxer that is not as large as some of the elites of the division — he struggled at times.
Adjustments will be made as he comes to grips with the heavyweight posse. However, he must be careful in the execution of his strategy if he is to last with AJ.
Usyk's Advantages Over Joshua
Speed – Usyk has advantages in both hand speed and foot speed that could be determining factors in the fight.
Skill – The Ukrainian is undoubtedly the more skillful of the pair. But can he make this work to his advantage on the night?
Ring IQ – Usyk's boxing brain is up there with the best of them. Smart movement, clever angles, and ad hoc adaptability make him a huge threat to anyone.
Usyk could struggle with the size and power of Joshua on the night. Therefore, his movement and ring smarts must be on point if he is to avoid danger.
There is no doubt that the former undisputed cruiserweight king will eat shots from the bigger man at some point. This will be the greatest test there is to his suitability for this division and will, in the more immediate term, prove whether he is world championship level.
The Ukrainian is bulking up for this fight, so he clearly fancies himself to engage at some point. But If Joshua connects clean on Usyk, it could be game over.
Still, the Brit will be conscious of his own stamina problems and must be cautious in leaving his chin out there. Sloppiness is not an option against this guy.
Although this fight is being billed as Joshua's power against Usyk's skill, I don't think it's quite so simple. Both men will be looking to mix things up and keep their opponent guessing in order to keep themselves one step ahead.
It's hard to deny, however, that Joshua's size and power will be the biggest threat to Usyk's chances of becoming a champion this Fall.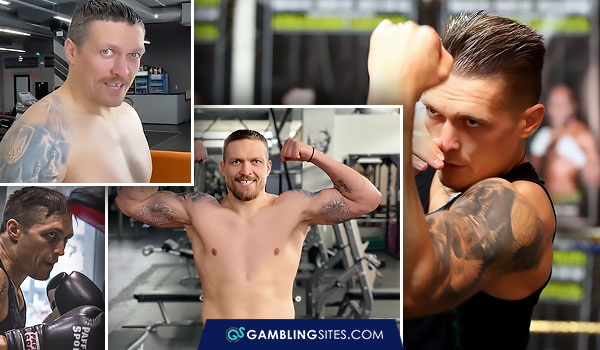 More Advice for Your Joshua vs. Usyk Bets
That just about brings my pre-fight analysis and breakdown of the early odds for Anthony Joshua vs. Oleksandr Usyk to an end.
We've taken a look at some of the early markets you can focus on and what both guys bring to the table. If you feel as though there is some value to be had, feel free to get your bets down on the fighter you like best or the scenario you believe is most likely to play out.
If you'd rather wait for my predictions and pick for the fight, I will be providing tips for Joshua vs. Usyk a little closer to September 25. Even if you do fancy an early bet, I still recommend dropping in on our boxing picks section for my final take on this one.
As mentioned earlier, this fight is going to be huge with bettors. Therefore, I would advise taking advantage of the range of prop bets on offer in order to increase your chance of winning more money.
That's all, for now. But feel free to check out our boxing content below.