Early Odds for Tyson Fury vs. Dillian Whyte – Will Fury be Dethroned?

Tyson Fury's next fight sees him pitted against the dangerous Dillian Whyte.
The odds for Fury vs. Whyte have been released, and I'll be looking over those today in this betting preview for the bout. I'll also be breaking down what each fighter brings to the ring as well as highlighting other key details that could help you win your bets on this potential barnburner.
The WBC heavyweight world champion faces off with the council's interim champ in a bout that is expected to go down in the early quarter of 2022. Although the fight details such as the venue and the date for Fury vs. Whyte have yet to be finalized, I'll be sharing what I know with you, below.
If you're looking to bet on Fury vs. Whyte, get a look at these odds before we go any further.
Tyson Fury vs. Dillian Whyte Odds
The early odds for Fury vs. Whyte have the "Gypsy King" as the man to beat.
If you're looking to make money from your Tyson Fury vs. Dillian Whyte bets, the moneyline is the only market currently available. You can expect this to change in the foreseeable, so make sure to check in with the best betting sites for boxing regularly for more.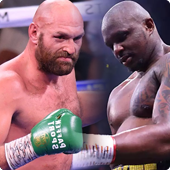 So, let's look at Fury's odds to beat Whyte, which are currently set at -650 on the board. This means that you must stake $650 for the chance to win $100 in profit. Alternatively, if you stake $100 at odds of -650, you would make a profit of $15.38.
Whyte's odds to beat Fury are far more generous, with a $100 stake returning $430 if "The Body Snatcher" can consign the Gypsy King to his first career loss.
There will be a multitude of odds and betting markets for Fury vs. Whyte released in the run-up to the fight. Again, the moneyline is your only way to bet on the fight as it stands.
Let's take a look at some of the details for the bout.
Fury vs. Whyte Fight Details and Tale of the Tape
Date: TBC
Venue: TBC
Titles on the Line: WBC, The Ring, and Lineal Heavyweight Championships
When will Tyson Fury vs. Dillian Whyte happen? A good question, albeit one that I cannot answer for certain right now.
The fight is still yet to be signed off, but all indications point to a date in the first quarter of 2022.
Purse bids will go down on January 11, with Fury reportedly set to receive an 80/20 cut of the sum. That goes against the WBC's rules, but to say the council is flexible when it comes to its biggest stars would be an understatement.
The bout was confirmed by WBC President Mauricio Sulaiman despite Whyte's withdrawal from a fight with former Fury opponent Otto Wallin in October.
"We ordered the fight on Thursday. The consideration for the 80/20 split comes from the purses the fighters have earned in their recent fights.
We cannot discuss any further details whatsoever due to the proceedings. The arbitration is still going on. Unfortunately, we're in the process. We simply made the ruling today, and that's where we are right now. That's why we can't make any further comments whatsoever.
This has been a very frustrating process, but I am happy and hopeful that it will get done."
Some fans were pissed that the Jamaican-born star was seemingly given a free pass while others pointed out that he has been the mandatory for the WBC strap for quite some time.
As for the venue, it appears that the Principality Stadium in Cardiff, Wales, is the preferred destination. Although this has also yet to be confirmed.
Tale of the Tape for Fury vs. Whyte
Let's take a quick look over the vital statistics for both men in this betting preview for Fury vs. Whyte.
| | | |
| --- | --- | --- |
| Tyson Fury | Tale of the Tape | Dillian Whyte |
| 33 | Fights | 30 |
| 32 | Wins | 28 |
| 0 | Losses | 2 |
| 1 | Draws | 0 |
| 22 | KOs | 19 |
| 6'9″ | Height | 6'4″ |
| 85″ | Reach | 78″ |
| Orthodox | Stance | Orthodox |
| 33 | Age | 33 |
| WBC, The Ring, Lineal | World Titles | Interim WBC |
Will Fury KO Whyte in this Fight?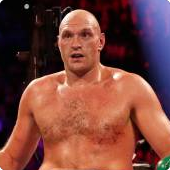 Before considering if betting on the Gypsy King to score a KO is one of the best bets for Fury vs. Whyte, how sure are you about his chances of winning this fight?
I believe Tyson Fury to be the best heavyweight on the planet. I'm far from alone in that opinion, of course. But still, it's unlikely that he is going to step into the ring and spark Whyte out with the first punch he throws.
Love him or hate him, Fury is an incredibly gifted boxer who has shown himself to be just as comfortable standing toe to toe with his opponents over the past few years.
Since drawing with Wilder in their first fight in December 2018, he has gone on to beat Tom Schwarz, Otto Wallin, and Deontay Wilder (twice). Except for the Wallin fight, all those bouts ended by way of stoppage.
Will Fury KO Whyte in a similar fashion? Since releasing Ben Davison from his duties in favor of SugarHill Steward, the Manchester-born giant has clearly been more aggressive.
But how much of this style has been tailored to Wilder? In other words, will the style he takes into the Whyte bout resemble be more of the same?
It's clear to all that Fury's odds to beat Whyte make him a solid betting favorite. He is the best in the division, has yet to lose, and dismantled heavyweight boogeyman Wilder in supreme style.
With no major discernible weaknesses, he is expected to win this fight. Right now, you would have to back him for the stoppage.
How Fury Will Fight Whyte
In boxing, predictability is seldom a positive trait. Thus, Fury will be heading into this fight with a few tricks up his sleeve as well as a style that is tailored to the specific threats that Whyte carries.
But at the same time, it would be very foolish to completely depart from what has been a very successful formula, so don't expect the Gypsy King to resemble Willie Pep on the night.
Although a solid fighter, Whyte is clearly limited.
He has been knocked out in both of his career losses to Anthony Joshua in 2015 and Alexander Povetkin in 2020.
While both losses exposed weaknesses in Whyte's game, it was his defeat to the Russian that was perhaps the most worrying. Seemingly coasting to a win, the Brixton native lost his concentration and was put to sleep.
Vicious KO by Alexander Povetkin against Dillian Whyte. My word. pic.twitter.com/7XMcyRcFTZ

— Ariel Helwani (@arielhelwani) August 22, 2020
Side by side, Fury holds the advantages in pretty much every department. From size and power to speed and ring IQ, there is a discernible gulf in talent here that separates the pair. Fury should beat Whyte, but we must remember that heavyweight boxing is always capable of springing heavyweight surprises.
Can Whyte Upset Fury on the Night?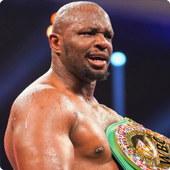 It would be unwise of me to write off the underdog's chances in my Fury vs. Whyte betting preview.
But let's be honest here — if Whyte wins this fight, it would be an upset. We're not talking a shocker in the ballpark of Buster Douglas vs. Mike Tyson, but one that would still be significant enough to turn a lot of heads outside of the boxing fanbase.
For that reason alone, you have to ask yourself can Whyte beat Fury? Especially if you are planning to place wagers on the fight.
The first thing you should be looking to ascertain is whether the odds for Whyte to win are reflective of his chances in the bout. At odds of +430, the implied probability of "The Villain" beating Fury comes out at 18.9%.
Put in a rather crude way, if these guys were to fight five times, the chances are that Whyte would fail to win one of them.
Although that's a hypothetical scenario, the point stands about Whyte's chances of beating Tyson Fury. He is a clear underdog that will be relying on finding a well-timed punch, or even a lucky shot, to get past the toughest puzzle in the heavyweight ranks.
I mean, Whyte is not going to outbox Fury. He has 19 KOs from 28 wins but has failed to knock out the likes of Oscar Rivas and Mariusz Wach. If Deontay Wilder couldn't stop Fury, does anyone fancy Whyte's chances of doing it?
How Does Whyte Beat Fury?
If you asked me to build a case for why Dillian beats Fury, I'd reject your advance.
This is the fight game, where anything can happen. But admitting that isn't on the same lines as providing you with a clear and concise explanation for how he wins this fight.
If Whyte wins, the chances are that it will involve either the greatest punch he has ever thrown or a lot of luck.
Whyte has previously claimed to have dropped Fury multiple times in sparring. No legitimate footage has ever been released of this session, however. Now, that doesn't mean that the Brixtoner is talking nonsense. Perhaps he did. But is this relevant to the upcoming bout?
If you're looking for advice for betting on Fury vs. Whyte, it's hard to look past the facts here. Fury is by far the best heavyweight in the world right now, while there are more question marks over his opponent than I can answer in a couple of thousand words.
Early Predictions for Fury vs. Whyte
I'm going to keep my cards close to my chest when it comes to predicting Tyson Fury vs. Dillian Whyte.
But for you early bettors, I'll make a couple of exceptions to help you choose the right man for the job. Well, at least at this point.
There is little to nothing that Whyte brings to the ropes that Fury hasn't dealt with before. He is the superior boxer and puncher and should simply have too much for The Body Snatcher. I'd be surprised if the bout goes the distance.
The only concern I have for Fury is complacency. If he fails to take Whyte seriously, we could see him dropped. But other than that, this should be a fight that he wins.
I'll be back with my full predictions and betting picks for Fury vs. Whyte closer to the fight. That includes a breakdown of the best wagers and top Fury vs. Whyte prop bets, so make sure to bookmark and revisit our boxing blog for those.
Fury vs. Whyte is just one reason to be positive ahead of boxing in 2022. Read about the rest, below.
September
Casino of the Month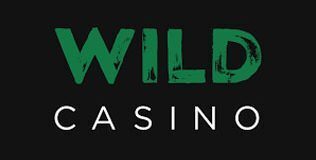 Welcome Bonus
250% up to $5,000