Hide Bonus Offers
| | | | | |
| --- | --- | --- | --- | --- |
| #1 | Bovada Sports | 50% Up To $250 | Visit Site | Bovada Sports |
| #2 | BetUS | 125% Up To $2,500 | Visit Site | BetUS |
| #3 | MyBookie | 100% Up To $1,000 | Visit Site | MyBookie |
| #4 | Everygame | 100% Up To $500 | Visit Site | Everygame |
| #5 | BetOnline Sports | 60% Up To $1,000 | Visit Site | BetOnline Sports |
Previewing Nathan's Hot Dog Eating Contest 2018 – Odds and My Picks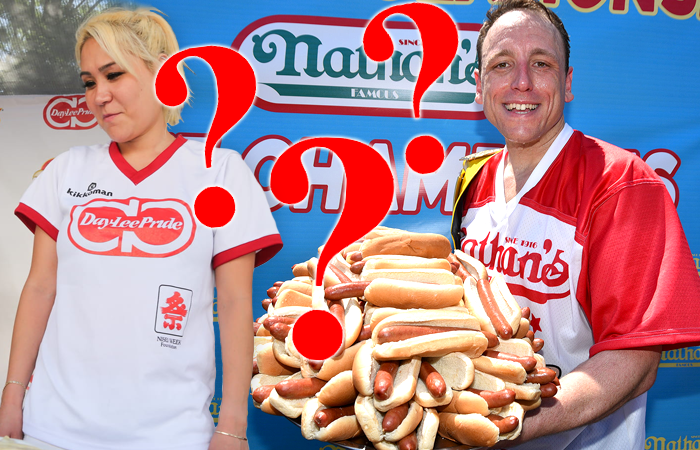 Some of the best competitive eaters will look to stuff their faces in the name of personal glory next month.
The Nathan's Hot Dog Eating Contest returns on July 4th, where legendary self-gorger Joey Chestnut will look to secure his third straight title.
Chestnut would have an even more epic string of wins had it not been for a random win by Matt Stonie in 2015, while Chestnut will vie for his 11th overall Hot Dog Eating championship this summer.

Will Joey Chestnut Win Again?
The race to the top of the hot dog mountain begins on July 4th at Coney Island, and despite being another year older, Chestnut is the star competitive eater Vegas (and just about everyone else) is backing.
The question is if there is someone worthy of threatening his face-stuffing throne, or of the infallible Chestnut will be victorious yet again.
BetOnline certainly thinks so, as Chestnut leads the way with overwhelming -450 odds to be the winner.
Last year, we looked at Joey Chestnut's odds of winning the Nathan's Hot Dog Eating Contest and picked him to win.
He did, and bettors had to pay a fat price (-650 at most novelty betting sites) to back him.
While betting on Joey Chestnut doesn't bring back much value, you're at least getting a bit of a discount compared to where we were a year ago.
That may force some hands to consider alternative options. Obviously Chestnut is a steep price for those looking to bring back some serious coin, while there actually are viable contenders.
Stonie literally stole the show three years ago and has finished third or better in each of the last Nathan's Hot Dog Eating competitions.
There's also Cincotti, who ate 60 hot dogs and was good for second place in 2017.
If you think either of those guys can rise up and truly challenge arguably the greatest competitive eater to ever live, then the price is certainly tempting.
Of the two, Stonie stands out as the better play, as he's a way better price, and he actually won one of these things recently.
It's very likely this year's winner comes out of that trio, but a flier bet on a fourth candidate emerging and stealing the show isn't out of the question.
That's a decent try at +700, and someone like Geoffrey Esper (4th in 2017) could be worth monitoring.
While I certainly suggest a flier bet on someone you like to challenge Chestnut, he's where most of the betting money should be going.
Hot Dog Count
Whether you buy Joey Chestnut to win again, you can also profit off of the number of hot dogs he can stomach.
He broke his own record with 72 last year, and knowing his drive and eating talent, I wouldn't put it past him to challenge it again.
BetOnline starts the over/under for his hotdog intake at 68.5.
There isn't a ton of value in it, but the Over makes the most sense.
Chestnut has managed to scarf down 69 or more hot dogs three different times in his career (hitting on 68 exactly twice), while he's downed 70 and 72 in each of the last two events.
Judging on his recent form and how he'll be shooting for another record, I like the Over here.
Can Miki Sudo Add to Her Streak?
Miki Sudo was the easy favorite on the women's side of things last year. She entered as a big -400 favorite after winning three years in a row, successfully supplanting former phenom Sonya Thomas.
Sudo made it four in a row with another big win in 2017, as she consumed 41 hot dogs and crushed the competition in the process.
She does have some solid competition, though, as former champion Sonya Thomas has won this event three times and even holds the women's record (45) for hot dogs eaten.
Here are the odds for the women's competition.
That's basically pitting Sudo against Thomas, and if I can get a former champion at a price of +325, I have to consider it.
This is slightly different than Chestnut versus Stonie, too, seeing as Thomas has downed more hot dogs than any woman ever, and she knows what it takes to win this thing multiple times.
In fact, Thomas was close to winning a fourth title back in 2016, when she finished just three hot dogs behind Sudo.
There's a solid chance Sudo holds down the fort and wins again, but she's really got one big threat, and at +325, I'm willing to put my neck out for some elite value.
Besides, it doesn't have to be Thomas to upset Sudo. Any other female can win here, and your +325 bet converts.
Sudo's Hot Dog Count
Whether you believe Sudo wins or not, you can add on a wager for how many hot dogs she ends up eating. Last year, she ate 41 hot dogs, which represented a career high.
Perhaps she vies for the record, or she just looks to stay one step ahead of her competition.
Here's the over/under.
I like the value in betting against Miki Sudo this year, so I'm certainly liking that this is a leveled playing field for this wager.
Seeing as Sudo has topped this Over just once in her four wins, I think there's a pretty good chance she struggles to get 41+ again.
PICK
Under 40.5 Hot Dogs
-120
Summary
In the end, this is probably going to be another event where Joey Chestnut dominates and maybe even sets a new hot dog eating record.
Miki Sudo is just as much of a star here, too, at least when you consider she could be vying for her fifth straight title.
Overall, it's set up to be a very exciting event.
The main favorites don't offer much incentive for casual bettors, but the thrill of an upset or two (as well as two other props) makes this a very interesting contest to keep tabs on.
My vote is for Chestnut to prevail yet again and Sudo to be upset, but the big win is for everyone who gets to take in this fun event.
Enjoy a hot dog (or 70), and have fun watching (and betting on) this year's hot dog eating contest!
YOU CAN BET ON NATHAN'S HOT DOG EATING CONTEST AT BETONLINE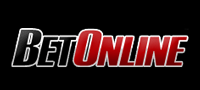 VISIT SITE