Early Odds for the 2022 NBA MVP Award – Who Are this Season's Favorites and Dark Horses?

In a game dominated by perimeter players, it's a bit ironic that the last three MVP winners were guys that are 6'11". Nikola Jokic garnered 91% of the first-place votes in 2021 to become the first Serbian-born player to win the award, he's the first center to be honored since Shaquille O'Neal in 2000.
As fantastic as The Joker was this past season, it's a bit surprising to see eight other names listed ahead of him on the betting sheet for 2022. Then again, each name above Nikola is a worthy individual who's destined to ball out in the upcoming year.
After highlighting the odds, I'll separate the top NBA MVP contenders and discuss their chances. I'll conclude by showcasing a trio of long shots worth consideration.
2022 NBA MVP Odds
Giannis Antetokounmpo
+600
No matter where you bet on sports online, Luka Doncic is the favorite to win the 2022 NBA MVP. Next in line after Doncic is where things get muddled depending on where you're betting.
The odds for the NBA MVP referenced above are from BetUS; there, Steph Curry is listed as the second-favorite. However, you'll find Joel Embiid second in line at some of the top sites, others have Giannis Antetokounmpo installed as Luka's biggest challenger.
Nets teammates Kevin Durant and James Harden are in the second tier along with Lakers running mates LeBron James Anthony Davis.
Evaluating the Top 4 Favorites
Those looking to lock in some early NBA MVP picks, four names stick out from the pack. I'll assess each one individually below.
Luka Doncic
Here's the thing. If Mark Cuban can lure enough surrounding talent to propel the Mavericks into being one of the top three teams out West, Doncic could be a shoo-in to capture this piece of hardware.
Averaging a video-game-like 28.3/8.7/8.7 over the last two seasons, Luka's coming off a posting career-highs in FG % and 3PT %. The 22-year-old Slovenian hooper continued to blossom at the Tokyo Olympics and is quickly elevating himself into the very top of the upper echelon status.
Stephen Curry
The two-time MVP turned in a brilliant campaign in 2020-21. Steph led the league averaging 32.0 ppg; unsurprisingly he wound up as the most prolific outside shooter.
To help frame Curry's production from beyond the arc, check out this graphic.
NBA's Top Marksmen in 2020-21
Player
3PT FG Makes Per Game
3PT %
Steph Curry
5.3
42.1
Damian Lillard
4.1
39.1
Buddy Hield
4.0
39.1
CJ McCollum
3.6
40.2
Duncan Robinson
3.5
40.8
Malik Beasley
3.5
39.9
While the impending return of his "Splash Brother" will likely impact Curry's contributions, it'll also help the Warriors return to relevancy.
Giannis Antetokounmpo
The Greek Freak added to his growing legacy by securing the 2021 NBA Finals MVP trophy. Posting a 50-burger in the finale capped off a six-game stretch in which Giannis averaged a gaudy 35.2/13.2/5.0 on north of 61% shooting.
The scary thing is he's only 26-years-old, he's still hungry for more, and he's arguably the most influential defender in the sport. Few scenarios exist where Antetokounmpo's not on the shortlist of genuine NBA MVP candidates. And you can go ahead and put that statement on repeat for the next 4-5 years.
Joel Embiid
With Ben Simmons likely on his way out, Joel's alpha dog mentality should shine even brighter in the upcoming year.
Joining Giannis as the only other player to amass at least 28 ppg and 10 rbg this past season, Joel Embiid has firmly established himself as an elite talent. Embiid registered career-highs shooting the basketball across the board and was recognized as an All-NBA defender, the only thing missing from his resume is getting the 76ers over the hump.
Can Nikola Jokic Repeat?
After leading the league with a 31.36 PER and 60 double-doubles, Nikola Jokic aims to become the fifth player to win back-to-back MVPs since 2009.
LeBron James – 2009, 2010
LeBron James – 2012, 2013
Steph Curry – 2015, 2016
Giannis Antetokounmpo – 2018, 2019
It's undebatable that he's the best passing big man around, Jokic's range extends well beyond the post. Nikola shot 87% from the charity stripe and 39% from downtown on his way to running away with the MVP.
To further pinpoint the Joker's all-around game, know that he's recorded the 4th-most triple-doubles of anyone in the NBA since 2004.
Fun little fact – Nikola wasn't drafted until 2015.
Jamal Murray's absence might hinder his (and the Nuggets) chances but look for the 6'11" Serbian center to continue stuffing the stat sheet.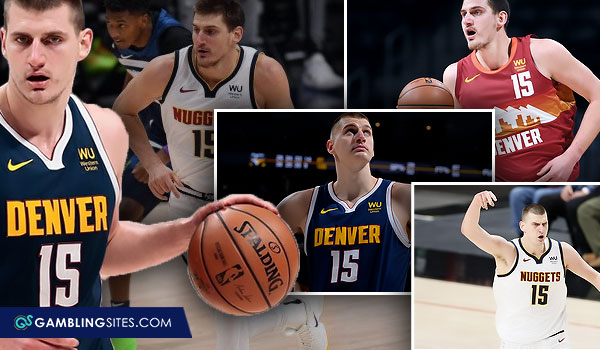 Dark Horses to Consider
Trae Young (+2800)
Kawhi Leonard (+4000)
Zion Williamson (+4000)
Most of the bookies have Trae Young slotted with +1600 odds to win the NBA MVP. BetUS has the Hawks superstar PG lurking at +2800 – you may want to grab that number before it disappears.
Young's pouring in over 27 points and 9 assists over the last two seasons and has Atlanta finally headed down a positive path. Advancing to the conference finals will help this organization continue enhancing its roster; I anticipate the Hawks winning lots of regular-season games. Snubbing Trae from the Olympic roster only adds fuel to his fire.
Scanning the 2022 NBA MVP odds at BetUS leaves you wanting more if you're goal is to back Kawhi Leonard. Fortunately, BetOnline has obliged by installing "The Klaw" at +4000.
Sure, load management is always an issue, but that didn't stop Leonard from earning First-Team All-NBA honors in 2021. The fact is Kawhi's efficiency at both ends of the floor has him entrenched as one of the five best players in The Association.
Expect Leonard to re-up with the Clippers and approach 2022 hungry for a title.
Rounding out my NBA MVP sleepers is a beast of a man who's entering his third season as a pro. After showing significant improvements in year two, the sky's the limit for the left-handed forward.
Zion Williamson's NBA Trajectory
Year
Minutes
Points
Rebounds
Assists
FG%
FT%
Steals
Blocks
2019-20
27.8
22.5
6.3
2.1
58.3
64.0
0.7
0.4
2020-21
33.2
27.0
7.2
3.7
61.1
69.8
0.9
0.6
If the Pelicans can take the next step and challenge for a top-4 seed, Zion's name will almost certainly be featured in the MVP race. Those holding a +4000 ticket on Williamson will be grinning from ear to ear.
More NBA Betting for 2021-22 Season
Don't bother waiting until October rolls around to start betting on the NBA. There are already a handful of futures markets waiting for your action, start booking bets now while the pricing is still hot.
NBA Finals odds are out; so are odds for who will lead the NBA in scoring. Once you wrap your head around NBA MVP betting, start diving into the contenders for the Rookie of the Year.
September
Casino of the Month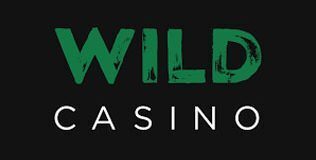 Welcome Bonus
250% up to $5,000