Early MLB Division Odds for 2022 – Which Teams Will Take 1st Place?

The MLB remains in a lockout with the 2022 season in question. However, the sportsbooks have rolled out a few bets for the season. One of those is the division winner for the six divisions.
It's important to win your division in the MLB because that automatically clinches you a spot in the playoffs. There are a few outright favorites, but we should see mostly competitive division races this season.
Let's check out the odds, starting with the AL East.
AL East
The AL East is likely the most competitive division in the MLB. The New York Yankees open as the favorite, but three other teams are on their tail.
New York was a disappointment in 2021, barely making the playoffs as a wild card. Surprisingly, they didn't make any big offseason moves before the lockout. These odds may foreshadow them making a move post-lockout.
If you want to know how competitive the AL East was last season, the Toronto Blue Jays finished fourth with a 91-71 record. They hung around .500 for much of the season, but a 19-9 run in September gave them a chance.
A big reason for their success was MVP contender Vladimir Guerrero Jr.
.311 batting average
48 home runs
111 RBIs
86 walks
Toronto lost Marcus Semien and Robbie Ray in free agency. They have an in-house replacement for Semien while signing Kevin Gausman to pair with Jose Berrios.
Everyone forgets about the Tampa Bay Rays, but they always contend in the AL East. They've won 90+ games in the last three full seasons, making the World Series in the 2020 shortened season.
Last season, the Boston Red Sox made it to the ALCS for the first time since 2018. It'll help to have a full season of Chris Sale, but their pitching remains their weakness.
Do we need to talk about the Baltimore Orioles? Baltimore's still in the middle of their rebuild and will be competing for the No. 1 pick in the MLB Draft.
We should see the top four teams compete for the AL East. I think it'll come down to the Blue Jays and Rays.
AL Central
The Chicago White Sox are the biggest division favorite in the MLB. Last season, they won 90+ games for the first time since 2006. They have a great offense with big names like Jose Abreu, Tim Anderson, and Eloy Jimenez.
Chicago upgraded their bullpen, signing Kendall Graveman. He only adds to an electric back end that includes Craig Kimbrel and Liam Hendricks. There's a reason the White Sox are among the early favorites to win the World Series.
Kendall Graveman is official with White Sox

$24M, 3 years
$8M – 2022, 2023, 2024

Plus awards package

— Jon Heyman (@JonHeyman) November 30, 2021
The Minnesota Twins entered the 2021 season as a World Series contender. They might have been the most disappointing team, finishing 73-89.
A full season of Byron Buxton should help the Twins offense. However, their pitching staff has a lot of question marks.
Last season, the Detroit Tigers took a big step forward in their rebuild. Their 77 wins were their most since 2016. This offseason, they upgraded their roster by signing Eduardo Rodriguez and Javier Baez. The upgrades have some people thinking the Tigers could be a surprise contender in 2022.
The Tigers really are having a huge offseason. Javier Báez, Eduardo Rodríguez and Tucker Barnhart will all make the team better, not to mention that we probably aren't done making moves.

Don't forget about Riley Greene and Tork playing in 2022, as well.

Fun times ahead. ?

— Tony Dombrowski (@tonydombrowski) November 30, 2021
It'll be interesting to see how the Cleveland Guardians perform this season. They're like a discount version of the Tampa Bay Rays in that they compete with a lower payroll.
Cleveland has former Cy Young winner Shane Bieber and MVP contender Jose Ramirez.
The Kansas City Royals' rebuild is coming along nicely, but I can't see them as anything more than a surprise wild card contender.
Chicago is the favorite and will likely win the division. Honestly, I wouldn't count out the Guardians. They always find a way to compete for a playoff spot, and I can see them giving the White Sox a run.
AL West
Is there any stopping the Houston Astros? They keep losing players to free agency, yet they remain in World Series contention. Last season, it was George Springer, and this season, they'll likely lose Carlos Correa.
Justin Verlander has only pitched in one game since 2019, but he is ready to go for the 2022 season. He'll give the Astros an ace as Zack Greinke likely won't return.
Will the Los Angeles Angels finally make another playoff run in the Mike Trout era? Despite having the best player in baseball, the Angels have one playoff appearance since 2009. Now, they might have the two best players in baseball.
Check out Shohei Ohtani's numbers from his MVP season.
.257 batting average
46 home runs
100 RBIs
3.18 ERA
1.09 WHIP
156 strikeouts
Hopefully, the addition of Noah Syndergaard will help their pitching staff.
The Seattle Mariners were a big surprise last season. They won 90 games for the first time since 2002, barely falling short of their first playoff appearance in 20 years. Seattle has already gone to work this offseason, signing Cy Young winner Robbie Ray and trading for Adam Frazier.
AL Cy Young Award winner Robbie Ray has reportedly agreed to a 5-year deal with the @Mariners, per @JonHeyman. pic.twitter.com/wqtNTz9atT

— MLB (@MLB) November 29, 2021
This offseason, the biggest loss for the Oakland Athletics came off the field. Longtime manager Bob Melvin left Oakland to manage the San Diego Padres. That's a significant loss for a team that doesn't have as much talent as other contenders.
The Texas Rangers haven't won more than 80 games since 2016. They're looking to change that, handing out big contracts to Marcus Semien and Corey Seager. There's still a chance they sign Clayton Kershaw.
Houston has the upper hand in the AL West, but I think we'll see a tight battle. Oakland is a step behind, but I could see Los Angeles or Seattle winning the AL West.
NL East
Philadelphia Phillies
+450
Washington Nationals
+2200
The opening odds have the NL East as a two-team race between the New York Mets and Atlanta Braves. Since their World Series run in 2015, it seems like we overhype the Mets. After all, they've only made the playoffs once since.
New York's signing of Max Scherzer vaulted them to World Series favorites. They still have some question marks with their lineup, but it'll be hard to beat their one-two punch of Scherzer and Jacob deGrom.
Last season, the Atlanta Braves won the World Series for the first time since 1995. Freddie Freeman is a free agent, but there's a very small chance he doesn't re-sign. Ronald Acuna Jr. will likely miss the start of the season, but he'll be back to lead the Braves' offense.
The Philadelphia Phillies are a tough team to solve. Their offense features MVP Bryce Harper, J.T. Realmuto, Jean Segura, and Rhys Hoskins. They have a respectable pitching staff with Zack Wheeler and Aaron Nola.
Despite that, the Phillies missed the playoffs last season. They added Corey Knebel to their bullpen but will it be enough?
Honestly, the Miami Marlins might have a pitching staff capable of winning the NL East.
Check out the ERA of their five starters last season.
Sandy Alcantara: 3.19
Trevor Rogers: 2.64
Pablo Lopez: 3.07
Elieser Hernandez: 4.18
Jesus Luzardo: 6.44
Last season, they scored the second-fewest runs. Their offense holds the key towards them making a surprise run at the NL East title.
It wasn't long ago the Washington Nationals were World Series champions. Aside from Juan Soto and Stephen Strasburg, the Nationals don't have many quality players.
I could see either the Mets, Braves, or Phillies winning the NL East. It should be a close battle throughout the season.
NL Central
At some point last season, all four top contenders in the NL Central had a good chance of winning. In the end, the Milwaukee Brewers won the division.
You want to talk about a team with a great pitching staff, look no further than the Milwaukee Brewers. Check out the numbers for their top three starters in 2021.
| | | | |
| --- | --- | --- | --- |
| | Corbin Burnes | Brandon Woodruff | Freddy Peralta |
| ERA | 2.43 | 2.56 | 2.81 |
| WHIP | 0.94 | 0.96 | 0.97 |
| Strikeouts | 234 | 211 | 195 |
Milwaukee's offense needs a bounce-back season from Lorenzo Cain and Christian Yelich.
The St. Louis Cardinals hung around .500 for most of the 2021 season. In September, they won 17 straight games to make the playoffs as a wild card. St. Louis has plenty of pieces to contend with. They'll look to build off their late-season success.
Nick Castellanos opting out hurts the Cincinnati Reds offense, but they still have high-quality options like Joey Votto and Jesse Winker.
Their pitching staff is what will likely hold them back. Cincinnati's bullpen struggled last season, and they lost their best starter in Wade Miley.
In June of last season, the Chicago Cubs led the NL Central. From there, they fell off a cliff. They finished 24.0 games behind the Brewers at 71-91. Chicago made a few upgrades, signing Miley, Marcus Stroman, Clint Frazier, and Yan Gomes.
The Pittsburgh Pirates won't be in contention for the NL Central.
This is a division I think we can find some value in. Chicago stands out to me, especially since we've heard they could land a big free agent like Carlos Correa. That could put them right up there with the Brewers and Cardinals.
NL West
Arizona Diamondbacks
+10000
Last season, the Los Angeles Dodgers tied a franchise record with 106 wins. Yet, they failed to win the NL West for the first time since 2012.
Los Angeles will enter 2022 as not only the NL West favorite, but the World Series favorite. It's not hard to realize why considering they nearly have the same team that allowed the fewest runs and scored the fourth-most runs.
Most people expected the San Diego Padres to contend with the Los Angeles Dodgers last season. San Diego couldn't keep up with Los Angeles, but they remained in playoff contention. That was until a late-season collapse saw them finish 13-34.
They replaced manager Jaycee Tingler with Bob Melvin. The Padres basically have the same roster as 2021, so Melvin should have this team in contention.
The San Francisco Giants were by far the biggest surprise of 2021. Most thought they might be a fringe playoff team. Instead, they won a franchise-record 107 games. They exceeded expectations by a long shot, and some are wondering if they can replicate their success.
San Francisco's roster took a hit before the lockout. Kevin Gausman left to sign with the Toronto Blue Jays, while Buster Posey retired.
The face of the Giants for the past decade is calling it a career.

Buster Posey has officially announced his retirement from the game of baseball ? pic.twitter.com/KWjCDS1HY0

— SportsCenter (@SportsCenter) November 4, 2021
There isn't much hope for the Colorado Rockies and Arizona Diamondbacks. They'll likely be among the top contenders for the No. 1 pick in the MLB Draft.
I know it isn't flashy, but I like the Dodgers to win the NL West. It's so hard to bet against them in the regular season. The Padres should be better this season, and they'll likely capture one of the wild card spots.
Betting on the MLB Division Winners in 2022
We need this MLB lockout to end soon because we have some great division battles on the horizon. The AL Central is the only one that won't have much of a battle.
However, there are multiple divisions where I could see three or four teams winning. That could give you a lot of value for betting. I wouldn't be afraid to bet on multiple underdogs.
The top MLB betting sites have the odds available for each MLB division. Once the season draws closer, we'll see many more MLB props and bets.
September
Casino of the Month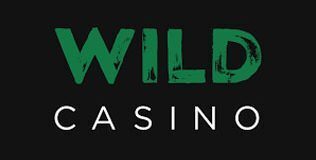 Welcome Bonus
250% up to $5,000