An Early Look at the 2020 NBA Draft With Predictions

The focus of all basketball fans is already geared toward the 2019-20 NBA regular season. A seismic shift in the powers that be is largely thanks to that, of course, but this is the natural reaction shortly after the season ends.
While there is always going to be an eye on the future, it's worth arguing everyone is still just getting over the excitement of the 2019 NBA Draft. Considering we've yet to really see the top 2019 rookies tested on the hardwood, it's tough to look too far ahead.
But that doesn't mean you shouldn't.
Bettors everywhere know that the draft betting scene — whether it be for NFL, NBA, or another league — is forever fluid but always worth keeping tabs on. Scouting reports evolve, injuries and performances alter perspectives, and some players opt to declare early or stay in school longer than expected.
Needless to say, getting a head start on the scouting process for betting purposes isn't a bad idea. If they haven't yet, most NBA betting sites should issue odds for the #1 pick in the 2020 NBA Draft, and eventually a variety of NBA Draft prop bets will emerge.
To get you going way ahead of schedule, here's a quick breakdown of how you should be looking at the 2020 NBA Draft.
Who Will Pick #1 Overall?
The first big question is trying to gauge which NBA team is most likely to pick first overall.
Perhaps there will be such an obvious consensus top pick going into the 2020 draft that it won't matter, but precisely which team picks at the top spot can dictate how things unfold.
Numerous teams made big moves over the summer, so it's arguable the worst teams may not fully show themselves until deep in the year.
However, I don't love the talent on several rosters and would argue strongly that one of the following teams will likely luck their way into the top pick in the 2020 NBA Draft.
New York Knicks
Cleveland Cavaliers
Phoenix Suns
Memphis Grizzlies
Washington Wizards
Chicago Bulls
Charlotte Hornets
It's going to be tough to get this completely accurate, simply because picking the team that will finish with the worst record isn't necessarily going to be the right answer. The New Orleans Pelicans showed us that this past year.
Still, the very worst teams usually have solid odds, and of this group, the Knicks, Hornets, and Wizards are teams I have pegged for horrific seasons.
There are other terrible teams like Memphis, Cleveland, and Phoenix, but they all have added talent and could be getting somewhat better. New York is extremely young, Charlotte has no go-to star now that Kemba Walker left, and Washington has Bradley Beal and little else.
After whiffing on the #1 pick last year, perhaps the basketball gods will be kind to the Knicks, who will surely tank their way back into the top of the lottery. I don't know if that guarantees them the top spot, but I don't trust their current prospects to keep their collective heads above water.
Options for the First Pick in the 2020 NBA Draft
Whether you think it'll be the Knicks picking #1 overall like I do or not, you can then start moving onto the top prospects with a shot at being in that top pick discussion.
Let's not forget that Zion Williamson was not the favorite to go #1 overall at the start of this process last year. Things change, and the third or fourth option can prove to be the best.
All things considered, here are the top prospects who should have the best chance at vying for the number-one pick in the 2020 NBA Draft.
Cole Anthony, PG, North Carolina
Anthony Edwards, SG, Georgia
RJ Hampton, SG, New Zealand
James Wiseman, C, Memphis
Are there prospects that could rise up the ranks and challenge these kids? Absolutely. Heck, even LaMelo Ball is looking like a lottery choice going into next year, which tells you exactly where things are at so far.
But the odds are solid the top pick in the 2020 NBA Draft comes down to one of these four players, with Cole Anthony tentatively looking like the top point guard prospect, Wiseman looking like the next size/athleticism freak, and Edwards/Hampton battling it out for the best pure scorer on the board.
Hampton could quickly impress playing professional ball with the New Zealand Breakers in Australia. Showcasing his talents against professional competition shouldn't go unnoticed, and depending how he fares, he could end up solidifying himself as a #1 overall threat.
Anthony has a shot just based on his athleticism and scoring ability. If the team up top needs a point guard, he'll have a fantastic shot at getting the call.
More scoring can be had out of Anthony Edwards, but I'm not fully sold on him as the top pick. Wiseman has a stronger argument as a massive big man who can be a force inside at both ends of the court.
As things stand, overall talent and upside have me liking Wiseman as the top pick.
2020 NBA Draft Lottery Mock
It's a bit early in the process to roll out a full mock with round one and round two breakdowns. A lot of prospects haven't proven themselves, and we aren't close to knowing who will actually declare.
Just look back at this most recent draft, too. Some of the biggest names (guys like Nassir Little and Keldon Johnson, for example) slid well beyond expectations.
The point is this process can change at a moment's notice, and it's only July. That being said, everyone wants to look ahead and try to figure out what we should expect.
Here's my take on how the lottery could unfold at the moment (the draft order is based loosely on how I'm projecting teams to finish going into the new season).
1. New York Knicks – James Wiseman, C, Memphis
Everyone will say the Knicks need to take a point guard here — and maybe they do — but something tells me they won't be able to turn away from Wiseman's upside.
New York will give Mitchell Robinson the year to prove he's their answer at the five. If not, I think they'll take Wiseman if they land the top pick in the draft.
2. Charlotte Hornets – Cole Anthony, PG, North Carolina
Assuming Anthony isn't the top pick, I think there's a good chance he'll go to the Hornets at the second spot. Kemba Walker is gone, and all Charlotte has to show for his trouble are guys like Terry Rozier and Malik Monk.
Charlotte does not have their long-term answer at the point on the roster, and they'll eventually need to find it. There's plenty of other talent to look at, but unless Rozier blows them away, the Hornets need to find their new franchise point guard.
3. Washington Wizards – RJ Hampton, G, Australia
Hampton is playing professional ball to prove he has what it takes to excel at the highest level. Assuming he makes good on that bet, he should be well inside the lottery.
That could have a guard-hungry squad like the Wiz trying to draft him. The franchise is already considering trading away Bradley Beal, and John Wall may never be the same thanks to an Achilles injury.
Washington needs to strike for a high-impact guard here, and Hampton has the ability to effectively play the one or two spot.
4. Cleveland Cavaliers – Anthony Edwards, SG, Georgia
The Cavs just drafted yet another point guard but contend that they plan on using Darius Garland and Collin Sexton together. My guess is Sexton is auditioning for a trade in the future, and the number-two spot is going to be open for business in Cleveland in short order.
Insert Edwards, who offers better size and figures to be a more complete and more efficient scorer. This is the complete package compared to Sexton, who is a tunnel vision shoot-first, shoot-second guard.
5. Memphis Grizzlies – Deni Avdija, G/F, Israel
The Grizzlies are pretty loaded from a talent perspective, but it could be some time before they're actually competitive again. They seem to be set at the one and five spots but could haul in talent anywhere else.
That could make the versatile Avdija, who has nice size and a deadly outside jumper, a solid target for them. Memphis will need shooters and size on the perimeter, and they could get that in Avdija, who also may have star potential.
6. Phoenix Suns – Nico Mannion, PG, Arizona
The Suns just brought in Ricky Rubio and drafted Ty Jerome, but they still lack a long-term answer at the lead guard spot. They seemingly are set everywhere else in their starting five, though, so bringing in a smart point guard could push them over the top.
Mannion certainly qualifies, as he can make the right pass, but he can also break defenses down, hit the outside shot, or attack the paint.
Blessed with good size, nice athleticism, and strong handles, Mannion is an under-the-radar lottery option for point guard-needy teams like the Suns.
7. Chicago Bulls – Jaden McDaniels, F, Washington
If Coby White is to be the future of the point guard position in Chicago, the Bulls should probably give him some time to prove it. He certainly offers some upside, so for now, I don't know if the Bulls need to continue forcing the issue at the lead guard spot.
That could have them taking a stab at a viable forward like Jaden McDaniels, who has serious size and length on the perimeter. If Otto Porter isn't set to be a permanent fixture in Chicago, a talented forward could be on their radar.
8. Atlanta Hawks – Isaiah Stewart, C, Washington
The Hawks seem set just about everywhere in their starting five, which could have them attacking depth here or simply trading down. There is an argument that they still need to get an impact center, however, and that's where someone like Stewart could come in.
Alex Len and Bruno Fernando are intriguing options for now, but it's arguable neither has the upside Stewart could provide.
9. New Orleans Pelicans – Tyrese Maxey, G, Kentucky
The Pelicans have a bunch of athletes, passers, and dunk artists on their roster. Now they need shooters. Maxey can create and attack, but he's best known for his outside shooting.
If New Orleans wants to get better, they need some assassins from long range. Fortunately for them, there is a chance a great one is still around at 9th overall.
10. Minnesota Timberwolves – Theo Maledon, PG, France
The T'Wolves have been trying to nail down the point guard position for years. Ricky Rubio never fully panned out the way they'd hoped, but it only got worse once they shipped him out of town.
Minnesota does have some solid talent in place, but they need someone to actually run the show. That could end up being Maldeon, who is a gifted athlete in the open court that is seemingly always in control.
Maledon has a little bit of everything as a solid defender and a creative offensive player that can set teammates up and also score at will. Minnesota has lacked this kind of complete point guard, and they could fix this position by making this pick.
11. Detroit Pistons – LaMelo Ball, G, USA
I'll start the LaMelo Ball hype train here. His father is annoying, and LaMelo is still young, but the size, athleticism, and overall skillset are starting to round into something special.
I get it, it's enough of the Ball family already, but LaMelo may honestly end up being the best Ball kid yet. If his athleticism and jumper translate, his combination of size and killer instinct could make him absolutely deadly at the next level.
Hopefully, Ball can prove it in a professional setting first. If he does that, people will start to take him a lot more seriously in a hurry.
12. Miami Heat – Mac McClung, PG, Georgetown
Another guy people want to hype up is Mac McClung, who is smaller than Ball but has already proven to be a more dynamic and explosive player.
McClung has taken on the tough challenge of raising the Hoyas back to prominence, and if he can do that while showcasing elite point guard chops, the NBA will take notice.
As things stand, Miami has nothing behind an aging Goran Dragic. I expect them to take a plunge for a franchise point guard if they do, in fact, find themselves in the lottery come the 2020 NBA Draft.
13. Sacramento Kings – Jalen Smith, PF, Maryland
The Kings are a team like the Hawks or Pelicans. They're loaded with tantalizing young talent but not yet close to winning.
Sacramento just needs to keep building, and even though they don't have a particular need, grabbing the best player on the board is a fine strategy. That could end up being Smith, who at the very worst would provide a massive spark off the bench.
14. Orlando Magic – Scottie Lewis, SG, Florida
You could argue several other guys to be crammed inside the lottery, but I'll roll with a homegrown talent for Orlando. Lewis could fill a need, as the Magic could eventually move on from Evan Fournier at the two spot.
Lewis offers elite athleticism, strong defense, and star potential. He'll need to show improvement on his range at Florida, but if he can, it'll only boost his draft stock.
Summary
It's fun to go over the lottery picks, but it's also important to really keep in mind how much is going to change over the course of the next year.
While that's certainly true, starting your research now helps you really get to know the major needs each team will require as well as closely scout some of the best (and under the radar) college basketball prospects.
Players like Brandon Clarke, Dylan Windler, and Cameron Johnson all saw their draft stock rise late in the NCAA season, and while they weren't threats to be picked #1 overall, they all went from second-round projections to first-round picks.
Betting on the NBA Draft really spices things up, and each year brings fresh props and brand-new prospects to grade and wager on. Hopefully, this serves as a nice head start going into the new college basketball and NBA seasons.
We'll catch you on the other side as things heat up in the next few months and we start really seeing a clearer picture of what we can expect next summer. Check out our NBA betting guide for more updates on the NBA as well as odds and predictions.
Update: We're now into March 2020 and know a lot more about what to expect from this year's draft. Below are a couple of posts you might be interested in, or you can see all our NBA related posts here.
August
Casino of the Month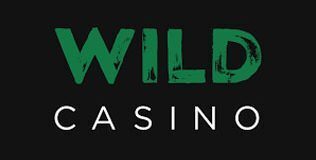 Welcome Bonus
250% up to $5,000