Early Betting Preview of Tyson Fury vs. Deontay Wilder 3 With Odds and Analysis

Tyson Fury and Deontay Wilder go to war for the third time on Saturday, July 24 at the T-Mobile Arena in Las Vegas.
Fans were gearing up for a blockbuster, all-British unification bout between "The Gypsy King" and Anthony Joshua this August. Then Wilder secured a trilogy bout following the findings of an arbitrator that ruled WBC king Fury must fight the former champion before September 15.
Can the American upset the unbeaten Brit and change the dynamic at heavyweight? Anyone betting on Fury vs. Wilder 3 should be asking themselves that question.
I will, of course, be looking to provide a little help in answering it.
Additionally, I'll be sharing the best odds for Fury vs. Wilder 3 online, and providing my take on where the value lies in this fight. The lineal champ is the favorite to beat "The Bronze Bomber" in this heavyweight trilogy, of course, but the Fury-Wilder betting line might surprise you.
Let's get this betting preview for Fury vs. Wilder 3 going with a quick look at the prices for both men.
Best Odds for Fury vs. Wilder 3
I've been looking for the best online odds for Fury vs. Wilder today, and am confident that I have found something impressive.
The top odds for Fury to beat Wilder make for an interesting read. At the time of writing, you can get -275 on The Gypsy King to take the spoils with BetOnline. These odds are solid, given the 32-year-old opened at -345 with some bookies.
There are a few boxing betting sites offering Fury's odds to win the trilogy with Wilder as high as -330, so it might be an idea to get on these now if you are backing the Brit to triumph.
Looking for the best odds for Wilder to beat Fury online? Bovada has the American at a handsome +235 to win.
Wilder may lack the fundamentals, casting a more awkward shadow inside the squared circle when compared with his opponent. But he does possess one of the most lethal weapons in boxing history inside that right glove of his, and that makes him an ever-present danger.
Wilder wanted the fight, and he got it. So, it's up to him to prove to the world that he is indeed the baddest man on the planet.
At the odds above with the top sportsbooks for boxing, his views might be worth entertaining.
The Tale of the Tape – Fury vs. Wilder 3
The tale of the tape for Wilder vs. Fury doesn't exactly say much. Take a look for yourself at the table below.
| | | |
| --- | --- | --- |
| Tyson Fury | | Deontay Wilder |
| 31 | Fights | 44 |
| 30 | Wins | 42 |
| 0 | Losses | 1 |
| 1 | Draws | 1 |
| 21 | KOs | 41 |
| 6'9″ | Height | 6'7″ |
| 85″ | Reach | 83″ |
| Orthodox | Stance | Orthodox |
| 32 | Age | 35 |
| WBC, The Ring | World Titles | None |
| British | Nationality | United States |
These two are similar in terms of height and reach, but Fury is the heavier man. He hit the scales at 273 pounds to Wilder's 231 pounds, and this certainly helped him in his quest to bully the Olympic bronze medalist.
This time around, Fury looks keen to bring the same level of bulk into the ropes. But could that be a bluff?
So, how does Wilder beat Fury, regardless of the Englishman's approach? Let's take a look at his profile.
Will Wilder Beat Fury This Time?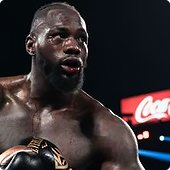 Deontay Wilder can beat Tyson Fury. But let's face it — he is the walking definition of a one-trick pony. That one trick, however, is special.
The Alabaman has built a career around his rocket launcher of a right hand, amassing a record of 40-0-1 (39 KOs) before his first bout with Fury in December 2018.
Although he dropped his man with a devastating two-punch combination that would have switched the lights on most fighters, it wasn't enough to knock Fury out.
Either side of that late knockdown, he was outboxed by his man and outclassed in every department. Still, Wilder escaped with a controversial draw.
While still in possession of the WBC heavyweight strap, Wilder went on to starch Dominic Breazeale in one round in May 2019 before knocking out Luis Ortiz later in the year.
A rematch with Fury was set up, and fans looking to bet on Wilder to beat Fury more convincingly had a chance to do so.
But the Fury that entered the ring that night was fitter, sharper, and more determined than we have ever seen him in his career. Instead of adopting his usual tactics of boxing and point-scoring from the outside, he walked Wilder down and dropped him twice en route to a TKO decision.
Fury had previously claimed that he would knock his opponent out in two, which hardly anyone paid attention to. The same applied to his desire to take the fight to his man, and dominate him. Unfortunately for Wilder, Fury wasn't playing.
The American subsequently fired head coach Mark Breland, who engaged in a public spat with the former champ. But now, with a new coaching setup and vicious mentality, Wilder is aiming to recapture his throne.
"My mentality is, you've been contemplating about hurting a person so bad, to the point you wanna disfigure him so his mother wouldn't even know who he was. When you've had your mind on that, like you wanna decapitate him in every f****** way possible, it's like that premeditated stuff."
Anyone can talk. It's what the former titlist brings to the ring that ultimately matters. Can Wilder beat Fury in the trilogy? Yes. But it will take something special to do so.
Wilder's Key Strengths and Weaknesses
| | |
| --- | --- |
| Main Strengths | Main Weaknesses |
| Stoppage Power | One-Dimensional |
| Reach | Poor Fundamentals |
| Endurance | Predictable |
| Durability | Limited Shot Selection |
Deontay Wilder must knock Fury out in the trilogy to reclaim his title. It's that simple.
The 2008 Olympian won't outbox him. His chances of lasting twelve rounds with The Gypsy King and taking the win are just as slim. This leaves him with just one scenario — head hunt until he hits the target.
Wilder's main strength inside the ropes is that powerful right hand.
As you can see, he doesn't possess a solid jab, nor does he have a great shot selection. His technique is woeful for someone at his level, which leaves him open to being absolutely outclassed by anyone capable of dodging his right hand.
But remember that all it takes is just one shot. Anyone betting on Wilder to beat Fury will know that yes, all it takes is for their man to get lucky with one connection.
Is that enough of a reason to get on Wilder's odds to win the trilogy fight? I'm not so sure.
Will Fury Beat Wilder in the Trilogy?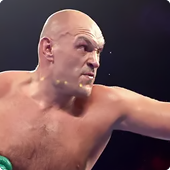 In the realm of heavyweight bosses, Tyson Fury is the CEO of the game. But while I see far clearer paths to victory for the Brit, he's going to have to work.
I mean, a bet on Fury to beat Wilder seems where the smart money is right now, but anything expecting the slickster to run through his opponent has far more confidence than I do.
Perhaps that's down to the fact that anything can happen in heavyweight boxing. It might have something to do with Wilder's herculean power.
But at a push, I would say that the reason why I am not all chips down on Fury right now is that the American has a better chance than some are giving him.
The bookies have the betting favorite for Fury vs. Wilder 3 absolutely spot on. There is no way that Wilder can walk into a third fight with a man that should have won their first encounter, and absolutely battered him from pillar to post in the second, as the favorite.
Fury is, by far, the superior boxer and showed the world that he has very underrated power. But there was an element of surprise in that second fight that played a major role in just how effective Fury could be.
Essentially, he denied Wilder space to wind up his right hand, taking away the only weapon that puts him among the elite.
As sure as day, the American was not expecting that to happen. This gave put Fury in the driving seat from early on, and he capitalized on his ability to shut his man out.
In fighting the way he did, he also exposed Wilder's inability to fight on the back foot. He made a mockery of his footwork and movement, in general, while highlighting the former champion's inability to adequately defend himself when someone stands in the pocket and picks at him.
Once again, Fury will not have the element of surprise this time around. But there is an argument to make in favor of that not exactly being the worst thing in the world.
I mean, is Wilder preparing for the version of the Manchester-born star from the first fight or the second? Or will he be anticipating a hybrid of those two styles? Perhaps even something brand new.
In a sense, that goes behind how effective it was for Fury to bring that Kronk-style aggression into the ropes in the rematch, making him something of an enigma this time around.
Throw in the psychological and stylistic advantages and it's difficult not to see Fury winning this fight. But just like any fight Wilder is involved in, if those right-hand lands, all philosophy goes out the window.
Fury's Key Strengths and Weaknesses
| | |
| --- | --- |
| Main Strengths | Main Weaknesses |
| Excellent Movement | Self-Discipline |
| Great Jab | Motivation |
| Elite Defense | Limited Power |
| Adaptable | Over Confident |
The odds for Fury vs. Wilder 3 make it clear that the advantages are in favor of The Gypsy King.
Anyone with a solid understanding of boxing will be able to discern that the Brit has tremendous movement for a heavyweight. He is fast, defensively sound, and makes the most of his ridiculous 85″ reach.
As you can see from the above, Fury's strengths vastly outweigh his weaknesses. He is unbeaten in the sport, which helps in his self-promotion as an unsolvable riddle. And at times, it does look as though he is just that.
A stylish fighter, Fury is also very tough. Who else would have survived being plastered to the canvas by Wilder in that first fight only to rise up like Lazarus in the most theatrical of fashion?
Put simply, Fury wins this fight if he can shut Wilder out. Avoiding that right hand and he moves on to a super unification fight with Anthony Joshua where he will have the chance to put his name among a select number of undisputed heavyweights.
Easier said than done, huh?
Where to Bet on Fury vs. Wilder 3
We're just about done with my early betting preview with the best odds for Tyson Fury vs. Deontay Wilder 3.
But before I leave, I thought I'd allow you to have a look for the best price for your dog in this fight. After all, you could have stumbled upon this piece a little while after it hit the old interweb, and odds do tend to change quickly.
Our recommended sites for betting on the Fury vs. Wilder trilogy are as follows. Take a peek!
While I didn't give a definitive answer on who wins today, I'll be providing my Fury-Wilder 3 predictions on the boxing picks section of our site. So, keep an eye out for those.
Enjoy the fight!
AUGUST
Casino of the Month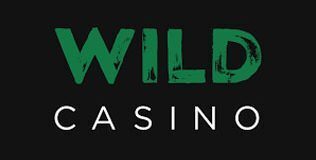 Welcome Bonus
250% up to $5,000
Read Review
Visit Site