Hide Bonus Offers
| | | | | |
| --- | --- | --- | --- | --- |
| #1 | Bovada Sports | 50% Up To $250 | Visit Site | Bovada Sports |
| #2 | BetUS | 125% Up To $2,500 | Visit Site | BetUS |
| #3 | MyBookie | 100% Up To $1,000 | Visit Site | MyBookie |
| #4 | Everygame | 100% Up To $500 | Visit Site | Everygame |
| #5 | BetOnline Sports | 60% Up To $1,000 | Visit Site | BetOnline Sports |
Early Betting Preview and Picks for CS_Summit 4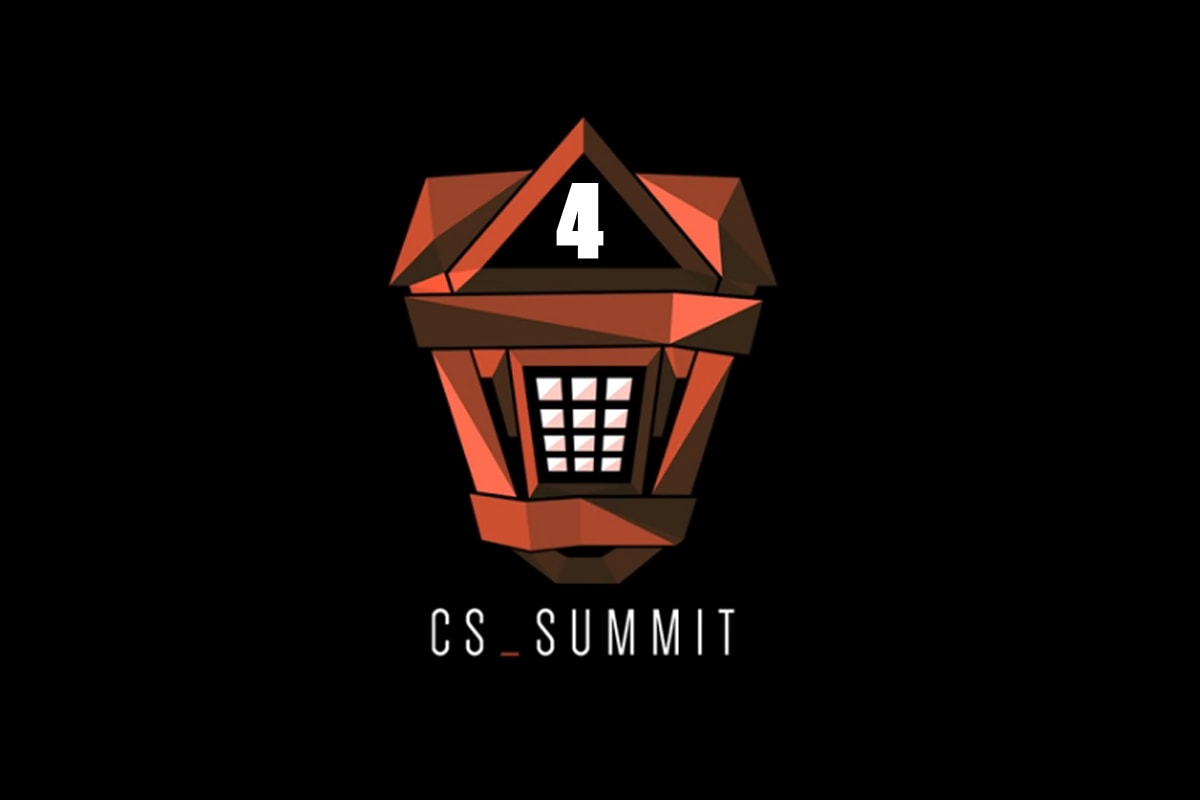 In the world of top-tier esports tournaments, circuits will do whatever it takes to set themselves apart. Some choose to have massive prize pools and only the best talent.
Others make giant papier-mache statues of the game's characters and make the players walk through the mouth like a mid-'90s Nickelodeon game show.
Beyond the Summit, however, goes the complete opposite direction.
Instead of AAA production and ESPN-esque analyst tables, they host the tournament from the comfort of their own home. The most prestigious in-house of them all is no stranger to Counter-Strike. CS_Summit 4 is just the latest in its string of high-profile CS:GO events.
This is one tournament you won't want to miss.
Summit tournaments are famous for showing the lighter side of esports. There will be plenty of side-games and personality moments throughout the stream. The competition will still be cutthroat, and there will be plenty of opportunities to make some money of your own.
Bovada has already published odds for the event, accurate as of this writing. Check them out below.
CS_Summit 4 Outright Winner Odds
Odds to Reach the CS_Summit 4 Final
Now let's go through the top competitors and try to predict who will come out on top.
Team Liquid – Defending Their Home Turf
Team Liquid is at the top of the outright table for a reason.
The all-North American team has had a great year so far, and they show no signs of stopping. They've only fallen off the podium once, and that was due to a rough bracket that saw them take on ENCE in the first round.
Speaking of ENCE, they're the only team that could stop Liquid.
Other than that, go for them in every head-to-head. You could probably bet confidently on the Americans even against the Finnish boogeyman, too. They're incredibly consistent and sport winning records against every other team.
Pay attention to nitr0's shot-calling in the group stage.
A lot of Team Liquid's success depends on their in-game leader remaining cool, calm, and collected.
My only worry is that they'll get a little overconfident going against NRG or Vitality and get upset early. Assuming nitr0 remains wary, Team Liquid should make it to Grand Finals.
ENCE – Invaders With an X-Factor
I just talked about how dominant I expect Team Liquid to be, but that's only because this tournament is a two-horse race.
The Finnish stack will be putting Team Liquid in a Mighty Ducks situation. They're the only team that can really contest Liquid, and the onus is on Team Liquid to use their home field advantage.
They're likely confident heading to California, seeing as they sport winning records against every team in attendance. The only other squad that can give them a run for their money is Liquid, and the Finns are simply not prone to getting upset. The same can't be said for nitr0's gang.
The only category where ENCE is lacking is momentum. They fell out of StarSeries & i-League Season 7 early with a pretty disappointing match against Natus Vincere.
Other than that, they've had a great year with tons of fulfilled hype. They won't take cs_summit easily, but they'll likely take it in the end.
Team Vitality – The French (Might) Have a Chance
It's been a minute since a French team was in contention for being the best.
It's been a while since the glory days of French CS:GO. Team Vitality has the best chance of reigniting the torch, but I don't think the squad will live up to their full potential at the Summit house.
Their ranking has been slowly rising ever since the team was signed by Vitality, and they've got a very long win streak going into the event.
However, most of those wins are far from impressive. Their win streak doesn't include matches against any teams in the top 15, and their most recent match against a top 15 team was a loss to NRG, who will also be attending.
I think their odds are highly inflated by their recent streak of demolishing jobbers.
They've taken rough losses against NRG and Fnatic, who both don't stand a chance against the likes of ENCE and Team Liquid. I don't believe the hype surrounding the team, though they might fare well against Renegades and Ghost.
NRG Esports – Better Than You Expect
When it comes to North American Counter-Strike, NRG has always stayed in the shadows.
Teams like CLG, Cloud9, and Team Liquid have always been on the forefront. For the first time in quite a while, NRG can claim to be one of the best teams in America.
But they aren't quite the best. That title still belongs to Team Liquid, who is definitely in contention to win the event. The same can't be said for NRG. As great as it is to see old-school players like daps, FugLy, and NahtE once again going strong, the pedigree of their competitors just plain outclasses them.
That's not to say you can't make some dough off them.
They're surprisingly low-key, as they're considered just outside of the top 10 teams. This means that they have major upset potential and could very well take on ENCE if things fall into place.
If the odds are tilted enough, drop some on their head-to-heads against Liquid and ENCE. If anyone can upset the frontrunners, it'll be NRG.
Renegades – The Aussies Come Through
Renegades are another classic CS:GO team that's once again hitting their stride.
The Australian team is the only international threat from a very underrepresented region, plus they've got some classic European talent in the form of jkaem. That alone can make them a threat.
Their most even matchups will likely be against NRG Esports, but the last time they met didn't go well for the Americans.
Renegades don't really have any winning matchups against other teams in attendance, but they do have the raw skills to pull off an upset or two.
They're likely hungry for the runback against NRG, but I can't think of any other matchups that will be very exciting to watch.
They're in a weird spot in that some matchups are all but assured to see them win, but all others will inevitably end with their loss. With that in mind, favor them for their matches against NRG and Ghost.
I'd also look for good odds on their match against Vitality, but that's the least likely of the three. For Liquid and ENCE, don't bother.
My Picks for CS_Summit 4
To Reach the Final
This tournament really is a two-horse race between Team Liquid and ENCE.
The only way they won't be against each other is if some wacky group stage shenanigans ensue. Since they're likely first and second seed respectively, that's unlikely to happen.
Winner
This is tough to call, but your choices are pretty narrow.
If it comes down to ENCE vs. Team Liquid, I think ENCE has a slight edge. They have the best records going into the event, and Team Liquid is much more susceptible to upsets.
I wouldn't put it past the Americans to pull a fast one, but ENCE plays tight enough that one trick won't work twice.
These odds are taken from Bovada, so head there if you want to place your wagers early. Alternatively, take a look at our full list of the top CS:GO betting sites and see where has the best odds.
Good luck, and happy betting!