Early Betting Preview of Evander Holyfield vs. Kevin McBride

If you asked Santa Claus for a chance to bet on Evander Holyfield vs. Kevin McBride last Christmas, your wish is now a reality.
Of course, I don't think there is a single soul on the planet that would have thought this possible. Never mind expected it. Nevertheless, this bout is scheduled for Triller Fight Club on June 5th, 2021 on the undercard of Teofimo Lopez vs. George Kambosos Jr.
The legendary Holyfield is some way past his best, but still has the heart and the desire to compete. Even if "The Real Deal" is approaching his golden years, you can bet on him turning up to this fight. The question is, will a wager on Holyfield to beat McBride be a waste of your money?
Monaghan's huge heavyweight is the betting favorite ahead of Holyfield vs. McBride. The Irishman stunned Mike Tyson in 2005, retiring the former rival of Holyfield in six rounds. That was the last professional bout of Tyson's career, and enough to convince "Iron" Mike that enough was enough.
If you're ready to bet on Holyfield vs. McBride now, visit these safe online betting sites.
Alternatively, stick with me as I talk you through the odds for the Holyfield vs. McBride fight.
Holyfield vs. McBride Odds
Evander Holyfield to Win
+200
Holyfield's odds to beat McBride are +200, making him an underdog for the fight scheduled for June 5.
Prime for prime, Holyfield would have been a huge favorite to get past McBride. But at 58 years old, there simply cannot be much left in the tank.
McBride is set to turn 48 on May 10 and should be in better shape. I mean, ten years might not be a lot between a 30- and 40-year-old, but it is certainly significant in the age difference between these two fighters.
With that in mind, you can understand McBride's odds to beat Holyfield, and why he is a solid favorite for the bout.
The top boxing betting sites see "The Clones Colossus" as having discernible advantages in age and size that should cause the aging Holyfield issues.
But is wagering on McBride to beat Holyfield the right choice to make in this fight?
Let's take a look at the key stats and measurements for Holyfield-McBride before I analyze both fighters.
Tale of the Tape for Holyfield vs. McBride
| | | |
| --- | --- | --- |
| Evander Holyfield | Tale of the Tape | Kevin McBride |
| 58 | Age at Fight | 48 |
| 44-10-2 | Record | 35-10-1 |
| 29 | Knockouts | 29 |
| USA | Nationality | Ireland |
| 6'2.5" | Height | 6'6" |
| 78″ | Reach | 80″ |
| Orthodox | Stance | Orthodox |
Holyfield gives up advantages in age, height, and reach.
There is no doubt that the all-time great enjoyed a much better career than McBride, but he is unlikely to be in better shape come June 5.
As hard as Holyfield trains, you cannot beat Father Time and I'm expecting that to be obvious by the time these two share the ring.
McBride, 47 at the time of writing, is just two years older than George Foreman was when he beat Michael Moorer in 1994. That win made him the oldest heavyweight champion of all time.
Now, I'm hardly going to compare McBride to Foreman, but it's worth pointing out that he's still capable of fighting. As mentioned above, the ten years he has on Holyfield could likely make the difference.
But could Holyfield shock us?
Can Holyfield Still Fight?
The honest answer here is, who knows?
Holyfield last competed in a boxing match on May 7, 2011, against Denmark's Brian Neilsen.
The Real Deal won that fight by way of a 10th round TKO and retired straight after it. But a decade of inactivity, coupled with his significant age, makes it highly unlikely that he can match that level on June 5.
Holyfield believes he has what it takes to make a couple of big paydays off his famous name. Initially, he wanted a Holyfield-Tyson trilogy bout, but negotiations fell apart in March. A win over McBride would give him a much better bargaining chip if he were to reopen talks with Tyson.
The biggest positive for Holyfield would be an impressive win over the Irishman, and that's what he is aiming for.
From his perspective, the perfect result changes the perception fans have of him being over the hill and makes a third fight with his rival from the 1990s irresistible.
The worst thing that can happen, of course, is that he is beaten badly by the Monaghan giant. And to be honest, the probability is that he will struggle to contain the younger man on the night.
I'm not the only one hoping his glittering legacy won't be affected by this fight.
Will McBride Knock Holyfield Out?
Kevin McBride is in a very odd situation.
On one hand, he is getting the exposure he probably never thought possible by taking on Holyfield. But this is an old version of the heavyweight legend and inflicting a painful beating or serious damage isn't exactly going to endear him to fans.
Bettors appear to be feeling a win for the last man to fight Mike Tyson, if the odds for Holyfield-McBride are accurate.
I would not be surprised to see bettors jump on prop bets for McBride to stop Holyfield when they open. The consensus is that Evander is just too long in the tooth.
Regardless, McBride will be happy to collect a check. It's not as if he's going to have many opportunities bigger than this, especially with what could happen after the fight.
Holyfield is not the only fighter angling for another bout with Tyson, and a win for McBride will invariably lead to a callout aimed at the youngest heavyweight champion of all time.
If McBride stops Holyfield, that's Evander's chances of another fight all but done. But for the Clones Collussus, it could mark the beginning of his preparations for a rematch with Iron Mike.
Hit play on the video to relive the greatest moment of his career.
Will Holyfield vs. McBride Flop?
Mike Tyson vs. Roy Jones Jr. bagged around 1.6 million pay-per-view buys at $49.99 a pop, and smashed pre-fight record and numbers.
I wasn't surprised at all to see those figures at all. Tyson is a cultural phenomenon, and still commands a huge presence in this world.
Although Jones was one of the greatest fighters in the history of the sport, his profile is nowhere near Tyson's, meaning you could have put Mike in with a packet of peanuts and it would have moved the needle.
Holyfield, although a better and more accomplished fighter than Tyson, cannot touch the New Yorker for star power.
McBride is pretty much unknown to the casual fanbase, even if he was the last fighter to beat Mike. Even on a card with Teofimo Lopez, I'd be surprised if this does any better than 500,000 buys.
If Floyd Mayweather vs. Logan Paul is in danger of flopping, I don't give this fight much chance. There is a real danger that it could fail to capture the imagination at all, leading to matchmakers rethinking their strategy.
I'm not sure if the Holyfield vs. McBride betting markets will have a chance to gamble on the number of PPVs sold, but if it does, make sure to put a couple of dollars on under 600,000.
Advice for Betting on Celebrity Fights and Exhibitions
These exhibition and celebrity boxing matches are really starting to get on the nerves of diehard fans.
I get that, but I don't hate these fights half as much as some purists do. Especially as there is a chance to make money by betting on the Holyfield vs. McBride fight, or even by wagering on the next opponent for Jake Paul.
You might have noticed that I haven't offered my pick for Holyfield-McBride. I'll be doing that closer to the fight, so check out our boxing picks section for my predictions and betting tips for this fight and more.
I guess this trend will be a mainstay until it gets unfashionable again. So, if you want to increase your chances of making money betting on celebrity bouts, as well as boxing exhibitions, the following will come in useful.
Good luck with your bets!
September
Casino of the Month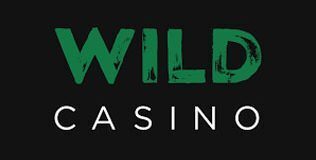 Welcome Bonus
250% up to $5,000