Hide Bonus Offers
| | | | | |
| --- | --- | --- | --- | --- |
| #1 | Bovada Sports | 50% Up To $250 | Visit Site | Bovada Sports |
| #2 | BetUS | 125% Up To $2,500 | Visit Site | BetUS |
| #3 | MyBookie | 100% Up To $1,000 | Visit Site | MyBookie |
| #4 | Everygame | 100% Up To $500 | Visit Site | Everygame |
| #5 | BetOnline Sports | 60% Up To $1,000 | Visit Site | BetOnline Sports |
Early Betting Preview for the England vs. Ireland Cricket Test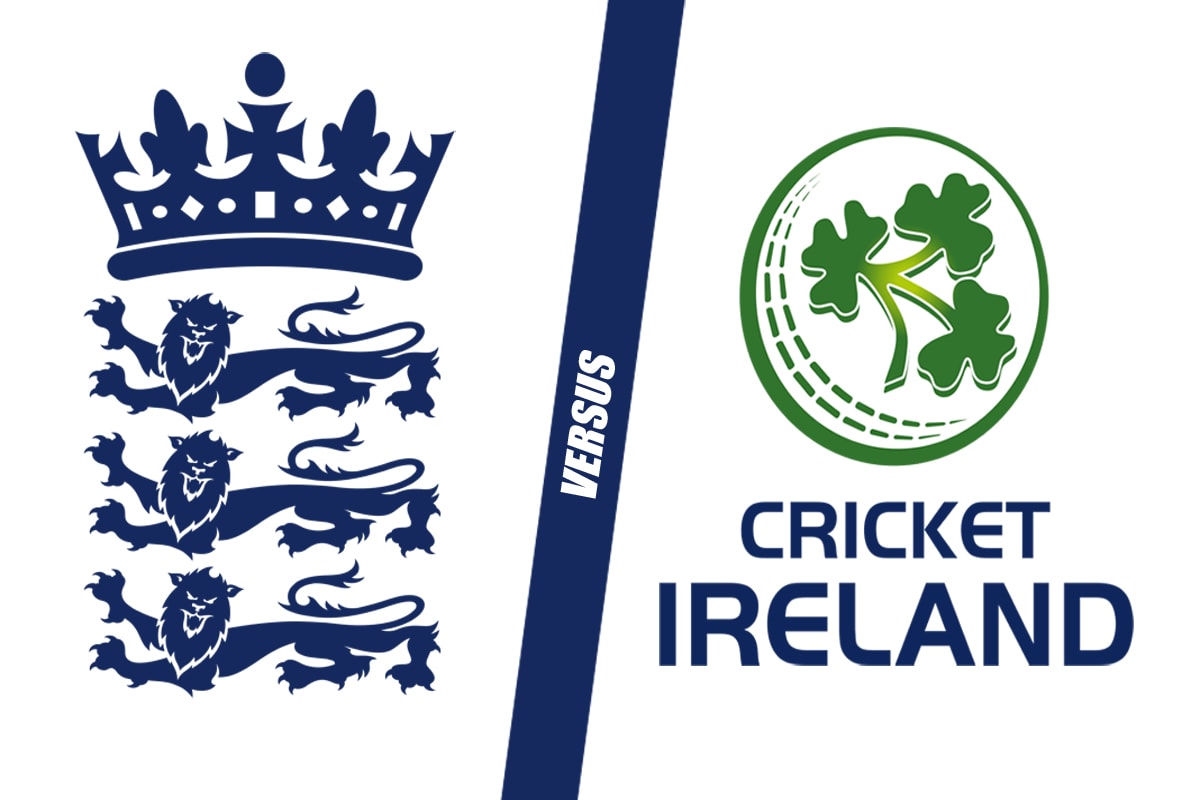 It is turning out to be a busy summer for English cricket fans.
The ICC Cricket World Cup started at the end of May and runs through to the middle of July, and there is the small matter of the Ashes series with Australia coming up at the start of August.
But sandwiched in between those two cricketing highlights is a less-heralded match — for England, perhaps.
At the end of July, Lord's will host the first-ever test match between England and Ireland. Not only is it the first-ever test between these two nations, but it is also the first time that England has played a four-day game since it took on New Zealand in 1971.
This is the only test match England will play before taking on the Aussies, so it is the last chance that the selectors will be able to take a look at the players before that high-pressure series begins.
I thought I'd take a look at the game from a betting perspective and see if there are any interesting markets, odds, or news concerning this historic test match.
Early England vs. Ireland Betting Odds
England will go into the game as big favorites, which is not surprising given the comparative history between the two nations.
Here are the latest outright winner prices from Betway.
When you consider that Betway is also running a market on who wins the coin toss — with both countries priced at 1.90 — you can see that there is not much doubt about who will win this test.
But there might be some other markets nearer the time that hold more value, so I'm going to give an overview of the game with what to look out for ahead of the day.
Ireland Cricket
Although Ireland achieved official one-day international status in 2007, it was not until June 2017 that it was awarded full ICC membership, allowing the team to play test match cricket.
This was ahead of the original schedule of both Ireland and the ICC, who had planned for Ireland to become the eleventh test-playing nation in 2018 if it was able to win the 2015-2017 ICC Intercontinental Cup and beat the tenth-ranked test-playing nation in 2018.
Ireland's first-ever test match took place in May 2018 when it lost to Pakistan by five wickets. A disappointing first innings total of 130 effectively put the game out of reach, but a spirited second innings total of 339 meant that the team could leave with its head held high.
Since then, Ireland has only played one other test match — against fellow newcomers Afghanistan in March of this year. Once again, Ireland started poorly, only posting 172 in its first innings. With Afghanistan able to score 314 in its first turn at bat, even another relatively good second innings of 288 was not enough to give the visitors much trouble for the win.
Ireland is now scheduled to play 16 more test matches in the next four years, starting off with the eagerly anticipated clash with England.
England vs. Ireland History
As this is the first-ever test match between the two nations, there is little to go on in the way of form and results. With different formats of the game having vastly different groups of players and required skillsets, it is difficult to take anything from limited over games between the two countries.
For the record, Ireland has played just one T20 international against England, which it duly lost. The one-day international record is not that much better. In ten matches since 2007, Ireland has only ever won once.
It was during the 2011 ICC Cricket World Cup when Ireland beat England by three wickets. The squad did not go on to progress from the opening round of the tournament, but this win was rightly celebrated by everyone involved with Irish cricket.
Recent Results
Ireland struggled against an Afghanistan side in March of this year, but England has not actually played any test cricket since September of last year. A 4-1 home series win over India followed a tied series against Pakistan earlier in the year.
The previous tour of Australia and New Zealand was unsuccessful with the Kiwis managing to draw one and win one of its tests — while Australia regained the Ashes with a comprehensive 4-0 series win. England was only able to draw one of the five test matches.
This mixed bag of results has meant that England is now ranked fourth in the world for the long-form game — behind India, New Zealand, and South Africa.
What Can We Expect from England vs. Ireland?
It will be interesting to see how the England team is selected for the Ireland test match. Will the selectors look to try out some new players in a last look before the Ashes series starts? Or with there only being this one pre-series game scheduled, will it be the first-choice squad on show?
What will be expected — no matter who pads up for England — is a strong batting display from the hosts. There have been some questions over the lineup in the recent past in all formats of the game, but several players should be relied on to post high batting scores.
Joe Root will lead the side once again and will be expected to bat well against the Irish attack if he is given the chance. Due to Eoin Morgan's preference for limited over cricket, he will not have to face the land of his birth in this four-day game.
It depends on who England goes with as openers, but Joe Denly is likely to start off the test and will be looking to score well in preparation for an always feisty Ashes series. Jonny Bairstow is another batsman to look out for, but if things go England's way, there may not be many wickets taken, meaning little chance of a bat for the majority of the order.
On the bowling side, the main focus will be on the possible inclusion of Jofra Archer. The Sussex fast bowler was fast-tracked into the England team for the ICC Cricket World Cup where he has performed very well. His speed and accuracy will frighten the Ireland batsmen given the chance, and his sometimes-overlooked fielding capabilities should also boost chances of his inclusion.
Veteran pace men Stuart Broad and James Anderson are also expected to play in the Ashes series later in the year, so a few overs a piece in this game against Ireland might be expected to keep them at the top of their game.
Possible Betting Markets to Look Out For
With all due respect to Ireland, there is little point in betting on the outright winner of this test match. England will win — and win fairly comfortably. The only other outcome to try might be the draw. Given the reputation of the British summer weather, this may not be the worst idea in the world, but the value bets will be found elsewhere.
The top run scorer is usually a popular market when it comes to test match cricket, but there will not be much value outside the opening batsmen for England. I don't expect many other players to get much of a look in here, so even a player of Joe Root's ability is unlikely to get much time at the crease.
The market covering the number of boundaries may be an interesting one to go for, though. Even in this more measured format of the game, there is a higher percentage of big hitters than there used to be, so someone like Jonny Bairstow is still able to hit a lot of boundaries, especially against one of the weaker nations such as Ireland.
There is likely to be a lot of attention on Jofra Archer if he is selected to play, but it might be wiser to look at Broad or Anderson for any value wagers on the bowling side. Both bowlers have years of experience and will be able to use the Dukes ball to good effect against Ireland and against Australia in the following month. One of these two could easily come away as the leading wicket-taker.
Final Words
As with any cricket betting, there is a lot to be said for waiting until the day of the game and taking into consideration the weather and pitch conditions, as these play a bigger part in cricket than in a lot of other sports.
Keep an eye on the in-play markets as well. Due to the nature of cricket, the game can change in an instant, and if you time your wagers well, you can make some extra profit by being on top of the changing odds. Check out our list of the best cricket betting sites if you're not sure where you should be placing your wagers.
The England vs. Ireland game does run the risk of becoming lost in a very busy and high-profile summer of cricket. But it still promises to be a fascinating — and historic — test match. Enjoy the game!