Early 2022 NBA Draft Mock – Predicting the Lottery Picks

The 2021-22 season is right around the corner, but it's never too early to look ahead to the 2022 NBA Draft.
If we're being honest, some teams have no shot at the playoffs and are probably already looking at some of the top prospects.
Some have referred to the 2021 NBA Draft as the deepest classes ever. How will the NBA Draft Lottery look for the 2022 NBA Draft? Let's check out my 2022 NBA Mock Draft.
1. Orlando Magic – Chet Holmgren, C, Gonzaga
Chet Holmgren is a 7'1" center that has the ball-handling and shooting of a guard. I mean, what more can you ask for.
In his final season at Minnehaha Academy, Holmgren earned numerous accomplishments. They include Gatorade National Player of the Year and McDonald's All-American.
Here are his numbers from last season.
20.8 points
12.6 rebounds
4.7 blocks
4.4 assists
68.2 field goal percentage
This season, Holmgren will play for one of the best college programs in Gonzaga. They fell short of the title last season, but Holmgren has what it takes to lead them on a championship run.
Gonzaga enters the season number one in our rankings.
Dare I say Holmgren has a similar build to Kevin Durant. I can't imagine he'll be an elite scorer like Durant, but he can be a future star.
2. Oklahoma City Thunder – Paolo Banchero, PF, Duke
If there's anyone that can battle Chet Holmgren for the top spot, it's Paolo Banchero.
The 6'10" power forward was the number four prospect in the 2021 recruiting class. Banchero spurned his hometown school of Washington in favor of Duke.
Last season, he averaged 22.6 points, 11.0 rebounds, 3.7 assists, and 1.6 blocks. The great season earned him a spot in the McDonald's All-American Game.
Banchero is capable of shooting the ball on the perimeter and his 250-pound frame makes him an optimal option in the paint.
A sneak peek at Paolo Banchero for Duke. Potential number one pick in the 2022 NBA Draft. Such a versatile weapon offensively and will see minutes at mostly power forward this season but'll certainly play center at times as well. I'm very excited for this Duke squad.September 30, 2021
The Oklahoma City Thunder are in the middle of a rebuild. They have options at the guard position but they have holes in the frontcourt.
If they miss out on Chet Holmgren, Banchero wouldn't be a bad consolation at number two in the 2022 NBA Draft.
3. Detroit Pistons – Jaden Hardy, SG, G League Ignite
Jaden Hardy will follow in the footsteps of Jalen Green and Jonathan Kuminga. He will bypass playing at the collegiate level for a shot in the G League.
Despite opting out of his senior season, Hardy was still a McDonald's All-American.
Check out his stats from his junior season.
30.4 points
9.1 rebounds
8.4 assists
Hardy is an elite scorer that has already drawn comparisons to James Harden. I see him more as a young Bradley Beal since his main thing is shooting and he isn't much of a slasher.
Over time, we saw Beal develop that aspect of his game and I believe Hardy will do the same.
The Detroit Pistons selected Cade Cunningham first overall in the 2021 NBA Draft. Imagine a backcourt with him and Hardy.
4. Houston Rockets – Jalen Duren, C, Memphis
Jalen Duren was the top prospect in the 2022 recruiting class. However, Duren reclassified to 2021 and committed to Memphis. Alongside Emoni Bates, Duren should have Memphis in championship contention.
The 6'10" center posted these numbers in 12 conference games last season.
15.5 points
10.6 rebounds
2.4 blocks
Duren can score in the paint and can be an impact defensive player with his rebounding and shot-blocking ability. He isn't much of a shooter but there are successful NBA centers who don't shoot much.
That's a big reason he is drawing comparisons to Bam Adebayo.
The Houston Rockets selected Jalen Green in last year's NBA Draft. They could form a nice duo with Green's offense and Duren's defense.
5. Cleveland Cavaliers – Caleb Houstan, SF, Michigan
Caleb Houstan will slot right into the void left by Franz Wagner. The Orlando Magic drafted Wagner in the NBA Draft Lottery last season.
Houstan is a top 10 recruit and the lead guy for Michigan's number one overall recruiting class.
At the Montverde Academy, he played with a pair of top-five picks in the 2021 NBA Draft. They include Cade Cunningham and Scottie Barnes.
His 6'8" height makes him an option as a stretch four. However, he works best at the small forward position. His lethal three-point shooting is something that any NBA team can use.
The Caleb Houstan appeal in 13 seconds. Uses his length for a dig at the nail, drains a transition three on the other end. Gonna be fun to watch how Juwan Howard deploys him on both ends.September 29, 2021
The Cleveland Cavaliers have a pair of young guards and upgraded their front court this offseason. A small forward like Houstan is the final piece to their starting lineup.
6. San Antonio Spurs – Adrian Griffin Jr., SF, Duke
Adrian Griffin Jr, otherwise known as A.J. Griffin, is the son of former NBA player Adrian Griffin. Coming from an NBA background, he has a high basketball IQ.
Griffin dealt with a knee injury his junior season. When he played, the 6'8" small forward posted impressive numbers.
17.7 points
8.8 rebounds
2.4 assists
2.3 blocks
Early on, it looks like Griffin is the best two-way player in the 2022 NBA Draft.
He may not be the sixth-best player in the draft, but doesn't he seem like a Gregg Popovich player?
Griffin contributes on both ends of the floor and has great awareness for an 18-year-old. Add in that small forward is their weakness, and I can't see the San Antonio Spurs passing on this kid.
7. Washington Wizards – Jabari Smith Jr., PF, Auburn
Jabari Smith Jr. is the second consecutive player in my NBA Mock Draft to have a father who played in the NBA.
As the number five recruit, Smith became the highest-rated player to commit to Auburn. It wasn't long ago that Auburn was in the Final Four. Can the 6'10" power forward lead them on another run?
On the offensive end, Smith is a knock-down shooter who averaged 24.5 points his junior season. The Washington Wizards need a stretch four that can also play defense. Well, Smith averaged 2.4 blocks his junior year.
Washington has an elite shooting big man in Davis Bertans. However, Bertans doesn't contribute on the defensive end. Smith can excel in this role.
8. Minnesota Timberwolves – Jaden Ivey, SG, Purdue
Jaden Ivey is the first player in this NBA Mock Draft that is not a freshman.
Ivey struggled with his shooting last season but we saw improvement in his scoring as the season went along. After scoring double digits in five of his first 13 games, he hit the mark in nine of his last 10 games.
That includes his performance in Purdue's lone March Madness game.
26 points
10/24 field goal shooting
4/12 three-point shooting
Even with the tough season, he made the Big Ten All-Freshman Team.
Ivey has potential on both ends of the floor. Improving his shooting is going to go a long way towards him being in the NBA Draft Lottery.
9. Sacramento Kings – Patrick Baldwin Jr., SF, Milwaukee
If we're talking about potential and talent level, Patrick Baldwin Jr. could be the number one pick in the 2022 NBA Draft.
Despite big offers from Duke and Kentucky, Baldwin committed to Milwaukee. The move may not help his position in my NBA Mock Draft, but his father is the head coach at the school.
Baldwin only played in two games his senior season. Even with the injury, he made the McDonald's All-American roster.
Here are his junior year numbers.
24.2 points
11.0 rebounds
4.2 assists
1.7 blocks
The 6'10" small forward has drawn a lot of comparisons to Michael Porter Jr. They are both elite shooters that can play the power forward position in a small-ball lineup.
Baldwin would work great alongside the Sacramento Kings young backcourt.
10. Toronto Raptors – Yannick Nzosa, C, DR Congo
The Toronto Raptors surprised a lot of people when they selected Scottie Barnes fourth overall in the 2021 NBA Draft. Considering their weakness at center, they would love to land Yannick Nzosa.
He has a good, not great, all-around skill set. He has a lot of athleticism and excels in the paint on both ends of the floor.
Nzosa can pull up from mid-range but his shooting doesn't extend much further than that. His high motor and determination are things a lot of teams would love to have.
Because of his athleticism, a lot of people want to compare him to Giannis Antetokounmpo. Maybe he gets there one day but he has a long way to go.
Either way, Toronto could use him as their future center.
11. Charlotte Hornets – Nikola Jovic, PF, Serbia
When it comes to international prospects, there is a battle between Yannick Nzosa and Nikola Jovic.
Jovic found himself on people's 2022 NBA Draft board for his play in Serbia. He won MVP of the Euroleague Basketball Next Generation Tournament with these numbers.
29.3 points
10.3 rebounds
4.5 assists
1.8 blocks
66.0 field goal percentage
For a big man, Jovic excels at handling the ball and making precise passes. However, his shooting needs some improvement. Even with his MVP, he shot under 20 percent from three-point range in the tournament.
Because of his 209-pound frame, he likely won't be a physical force in the paint. His biggest strength will be his agility and quickness for a 6' 10" power forward.
12. New Orleans Pelicans – Peyton Watson, SF, UCLA
Last season, UCLA made a surprise Final Four run. They won't catch people by surprise this season, with Peyton Watson playing a big role.
Playing at Long Beach Poly, Watson won MVP of the Moore League. He averaged 23.2 points and 8.0 rebounds in his junior season.
Like many prospects in my NBA Mock Draft, Watson earned a spot on the McDonald's All-American team.
Watson isn't much of a shooter but he makes up for it with his high-flying ability. His slashing ability makes him dangerous in the open court.
His versatility on defense makes him an optimal option for the New Orleans Pelicans.
The Pelicans already have one human highlight. Why not add another?
13. New York Knicks – Kendall Brown, SF, Baylor
The freshmen continue to dominate the 2022 NBA Draft. Kendall Brown committed to Baylor last season and will look to lead them to back-to-back National Championships.
As the number 12 prospect, Brown is the best prospect to commit to Baylor since Isaiah Austin in 2012.
Right now, Brown's calling card is his defense. He has the athleticism to guard any position on the floor. That versatility will play right in the hand on NBA teams. The New York Knicks are especially a great fit because of Tom Thibodeau's defensive-minded approach.
That's what makes him a top five head coach in the league.
Defense is Brown's strength, but he can impact a game on the offensive end. He still needs to develop his game but he is on the right path.
Playing for an elite program will help.
14. Memphis Grizzlies – Bennedict Mathurin, SG, Arizona
We conclude the NBA Draft Lottery with the Memphis Grizzlies selecting Bennedict Mathurin.
Mathurin started in 12 of Arizona's 26 games in his freshman season. Let's check out his numbers.
10.8 points
4.8 rebounds
1.2 assists
47.1 field goal percentage
41.8 three-point percentage
The first thing that stands out is the 41.8 percent three-point shooting. In today's NBA, you can never have too many three-point shooters.
It doesn't show up on the stat sheet, but Mathurin has the versatility to be an effective defender. He fits the 3-and-D archetype so many teams are searching for.
With an expanded role this season, we should see Mathurin become a more complete player. He should play his way into the NBA Draft Lottery.
Looking Ahead to the 2022 NBA Draft
The 2022 NBA Draft may not be as deep as the 2021 NBA Draft, but there are a lot of intriguing options. It seems like there is a consensus among the top four contenders but players shift around from there.
Late in the draft, you may see some trades if players begin to fall. A lot of it comes down to team need and fit.
It won't be long before the 2021-22 NBA Season begins. Be sure to check out our early season rankings.
September
Casino of the Month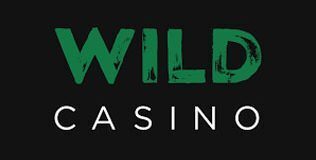 Welcome Bonus
250% up to $5,000