Dwyane Wade and the NBA's 10 Richest Players For 2016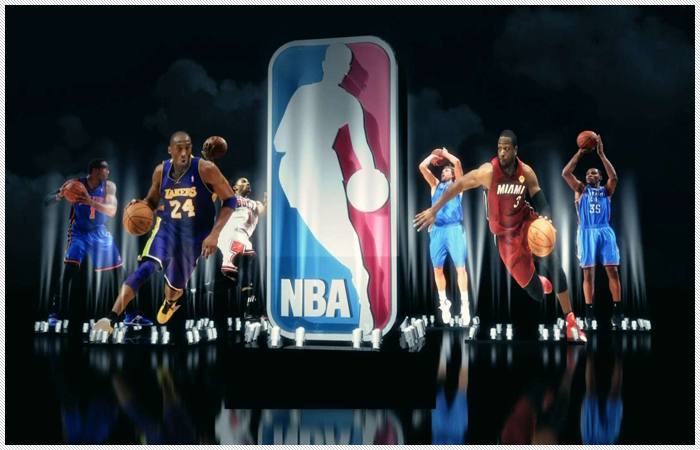 Dwyane Wade pulled off a shocking move late Wednesday night, when he spurned the Miami Heat to sign with the Chicago Bulls.
In a letter to the Miami fans, Wade centered his decision largely around "going home" back to Illinois, where he grew up and watched his favorite team – the Bulls.
His decision understandably had to have had something to do with Miami's weak contract offer and unwillingness to include a third guaranteed season, but for one reason or another, Wade is changing teams.
He's also getting paid.
That hadn't been the case throughout his career, as Wade was known for his loyalty in Miami, and he took extra measures to help field a contender. That kept him lower on the paying totem pole when you compare him to the other superstars of his 2003 draft class:
Most career earnings – 2003 NBA Draftees:

Carmelo Anthony $181.2M

LeBron James $172.8M

Chris Bosh $166.2M

Dwyane Wade $156.3M

— Mike & Mike (@MikeAndMike) July 7, 2016
Wade isn't just jetting South Beach on a whim. He has some sentimental value included, but he's also getting more money than the Heat initially were willing to give him. In fact, his new two-year, $47.5 million deal nets him $23.75 million in each of his two seasons. Where does that rank him among the top-10 highest paid NBA players going into the 2016-17 NBA season? Let's find out:
Kevin Durant – Warriors ($26.5 million)
The crazy part is KD took a pay cut to land with the Golden State Warriors, yet he tops our list for most expensive NBA player going into the 2016-17 season. Keep in mind the Cavs have yet to finalize a new deal with LeBron James, but for now Durant rightfully is the highest paid player in the league.
Durant hasn't won any league titles, but he's won numerous scoring titles, has been to the Finals and is without a doubt one of the premiere superstars in the league. He's worth every penny for the Dubs, who now look primed to return to a third straight Finals – and win it.
The Warriors are getting an even better value when you look at the fact that KD is making the same amount as Mike Conley (Grizzlies) and Al Horford (Celtics) this year.
DeMar DeRozan – Raptors ($25.2 million)
Conley and Horford technically could be placed #2 and #3 on this list, but in an effort to refrain from repeating ourselves, we'll jump to DeRozan, who is set to make the second most amount of cash in the NBA this year.
DMR is definitely worth some cash as a guy who can pour in 20+ points a night and defend, but some would argue he's not exactly a max contract guy. He'll have every opportunity to prove that in Toronto over the next several seasons, however.
Carmelo Anthony – Knicks ($24.5 million)
Melo comes in third on the list and it's hard to say if that's deserving, seeing as he's never made it to a Finals series and hasn't enjoyed a ton of success specifically with the Knicks. He's also aging and has battled lower leg issues in the past two years.
That being said, New York gave him a max deal two years ago because he can still score the ball and they were hoping he'd attract talent into town. The team just pulled out all the stops to enhance the team (traded for Derrick Rose, signed Joakim Noah), so it's possible Melo pays off more heading into the 2016-17 NBA season. Still, as the #2 paid NBA player, it's safe to say he hasn't lived up to the value he's receiving.
Damian Lillard – Blazers ($24.3 million)
Lillard is the face of Portland's franchise with LaMarcus Aldridge gone and the Blazers know that. That's why he's making the fourth most money in the league right now and is only going to see that number rise considerably over the next several seasons.
Lillard has yet to prove he's worth it in terms of winning titles or putting up unseen numbers, but the fact that he got Portland to the playoffs last year with a depleted roster was quite impressive. Needless to say, Portland will end up getting a bargain in this deal with the salary cap set to rise again next year.
Chris Bosh – Heat ($23.7 million)
Bosh is the first true bust on this list, as he's missed the closing of each of the last two seasons due to blood clot issues in his legs. Not only is that a serious issue, but it also makes him a massive liability for Miami going forward. Considering the Heat found a way to move on from Dwyane Wade, it would be shocking if they didn't find a way out from under Bosh's scary health situation in the near future.
Bosh is still arguably in his prime from a talent perspective, but he's slowly exiting it and these serious health woes don't help matters. He can still be a focal point of their team, but that's a big "if" and there is no denying he is currently grossly overpaid.
Dwyane Wade – Bulls ($23.2 million)
It's funny that Wade had to leave Miami to come even close to the money a banged up Bosh is getting, yet his departure to Chicago won't see him topping $24 million until the 2017 season. Wade won't scoff at this salary, though, as it's still big money and puts him as the sixth highest paid NBA player for the upcoming season.
It's tough to validate that kind of money for an aging 34-year old who has routinely had lower leg issues, but Wade is still a high profile player and proved last year he can still carry a team for stretches. The Bulls probably aren't getting a whole lot of bang for their buck here, but as long as Wade keeps his play at a high level and the Bulls can sniff the playoffs, it should be worth it for Chicago.
Chris Paul – Clippers ($22.8 million)
CP3 is getting paid a ton of money to lead the Clippers to die in the playoffs, but he holds his future in his hands next year with a player option. Don't get us wrong – he's worth the money – but he and the Clips will need to figure out if all that cash is worth never reaching the Finals.
Paul remains a top-5 point guard in the league, though, so it shouldn't shock anyone that he's getting the 7th most money in the entire league right now. He still has the Clippers vying for 50+ wins a year, almost helped them get to their first ever Western Conference Finals series two years ago and is still a nightly threat to drop 20 and 10. Yeah, he's worth the money.
Dwight Howard – Hawks ($22.4 million)
There's no doubt Howard isn't quite the impactful center he used to be, as the Houston Rockets' free fall last year might suggest. He's also on the wrong side of his prime and has seen his body battle numerous ailments over the past few years, so it's very possible Atlanta just paid up for a regressing talent.
You can't blame the Hawks for the expensive gamble, though. They lost star center Al Horford, they needed a big time post talent and Howard is a Georgia native. It all came together and there is still a remote chance Howard pays off and helps them make a deep playoff run. He only comes in as the 8th highest paid player, too.
Harrison Barnes – Mavericks ($22.1 million)
Barnes cracks our list after signing a massive deal with the Dallas Mavericks. He played a pretty big role in Golden State making it to the NBA Finals the past two years, but he really hasn't proven himself to be a reliable star player – let alone worth this cash.
It's even easier to see how overpaid he is when you see that he's tied in salary with the likes of Brad Beal, Anthony Davis, Chandler Parsons, Andre Drummond and Hassan Whiteside. That old "one of these things is not like the other" adage pops in your head, doesn't it?
Derrick Rose – Knicks ($21.3 million)
Rose fittingly caps a list that has some very odds players in it – some that probably deserve more money, some that totally deserve the fat salaries they have and others that should probably give some money back.
Rose is on a new team now, so it's tough to make him feel too bad about the cash he's getting, but there's no doubt he is up there is the "over paid" category. He doesn't trump Harrison Barnes, but for established stars making over $20 million, few come off as disappointing as Rose.
He was once an MVP caliber player who had the Bulls thinking about titles, but injuries and a broken jumper have really torn him down. He could still regroup and find new footing in NYC, but until/unless he does, he'll cap our 10 richest NBA players list as one of the worst values.