DreamLeague Season 7 Preview Part 2: Planet Odd & Vega Squadron Planet Odd +550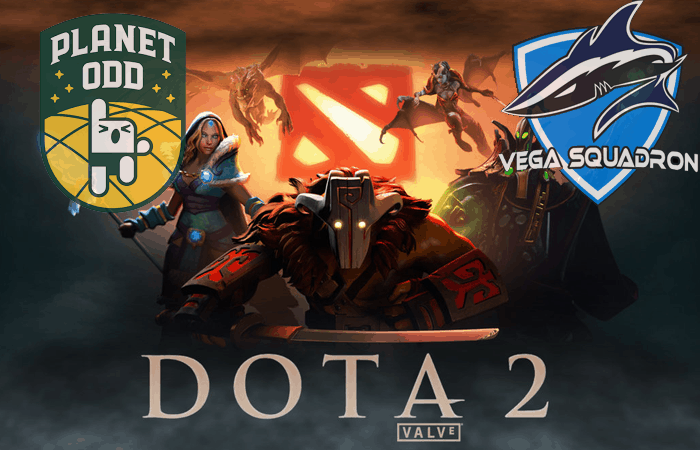 Resolution, w33, MoonMeander, Misery, and Saksa are the underdogs that will live forever in Dota history. This team (minus MoonMeander), placed 2nd at TI6 as the team Digital Chaos. Beating Evil Geniuses in the lower bracket finals, and then losing to Wings Gaming in the grand finals, this was the run of a life time for a team no one expected anything from.
Before TI6 and after TI6, the team has struggled to achieve success of any kind. They even failed to qualify for TI7. The core group of Misery, Resolution, w33, and Saksa has stuck together and in terms of talent they are tier 2 status, but barely reaching tier 2 success.
Planet Odd Versus the Other Teams
Since patch 7.0 Planet Odd has the following record against the other teams in this tournament:
VS Team Liquid: 2 wins 1 loss.
VS Team Secret: 0 wins 0 losses.
VS Vega Squadron: 0 wins 0 losses.
Planet Odd is a very new team, only being formed in May 2017 and joining the Dota world by picking up Thunderbirds (the current players) on May 31st, 2017. It is unsurprising that they have not played against Team Secret and Vega Squadron before. What is surprising is their 2-1 record against tournament favorites: Team Liquid. That match was played during the group stage at the Kiev Major where Thunderbirds (Planet Odd) would then lose in the first round to Evil Geniuses.

Proven to Be the Best but Inconsistent
This team has proven itself on the biggest stage ever in Dota: TI6. At the International 2016 here is a list of teams that Planet Odd (formerly Digital Chaos) beat:
LGD-Gaming
TNC Pro Team
EHOME
Fnatic
Evil Geniuses
Every one of those teams is great tier 2 teams or tier 1 teams. 3 of those teams are headed to TI7 with roughly the same roster. The Planet Odd squad had a legendary run at TI6 beating a slew of extremely talented teams along the way to 2nd place. They have proven themselves on the biggest stage so we know they have the potential to be a tier 1 team.
Unfortunately, their run at TI6 might have been an exception to their general rule of being mediocre. Since TI6 they have seen disappointing losses and even failed to qualify for TI7. They placed last at the Kiev Major losing to Evil Geniuses, and qualifying for this tournament might have been their biggest accomplishment this year.
The North American division for DreamLeague is underwhelming as well. Lacking in tier 1 teams like Evil Geniuses or even Team NP. Planet Odd had a 6-0 run through the North American division but they did so by beating unimpressive teams like Complexity and Team Freedom, who are not threats to tier 1 or 2 teams.
Planet Odd Match Up Well Against Team Liquid
If you want to win this tournament, the team to beat is Team Liquid. Planet Odd match up quite well against the favorites of this tournament.

Misery VS Kuroky
The 2 captains of the teams. Both have had a long career dating back to the first International. Both play the support role and both have been at every International. This will be the first year that Misery misses a TI but his experience rivals Kuroky, something very few people can say.

W33 VS Miracle
The mid lane matches up surprisingly well for Planet Odd. Miracle is one of the best but the level of separation between him and the next best players aren't massive. W33 is able to handle his own in the mid lane and probably won't get stomped by Miracle. W33 might be the best player on Planet Odd and they'll need him to step up big time to rival Miracle.

MoonS VS Mind_Control
MoonS is a 2-time major champion with OG before he got kicked and joined Planet Odd. He is a solid off lane but Mind_control is better. MoonS has more prestige tournaments under his belt with his 2 Major wins but Mind_control never played with Fly and N0tail. Team Liquid win in this match up.

Saksa VS Jerax
Saksa is not a bad support but there is no contest here, Jerax is much better.

Resolution VS Matumbaman
Another close match up. Resolution and Matumbaman are both from Europe and both very skilled carries. Resolution is younger and was a key part of the magical TI6 run but Matumbaman has arguably been better for longer.
Misery, Resolution, and W33 match up very well against their counter parts in Kuroky, Matumbaman, and Miracle. Unfortunately for Planet Odd, Saksa and MoonS do not match up well against their counter parts and so Team Liquid have a talent advantage over Planet Odd.
Advanced Statistics for Planet Odd
As of July 20th, 2017, here is where Planet Odd rank in the advanced statistical categories of Elo and Glicko:
Elo k=32: Planet Odd ranks 26th
Elo k=64: Planet Odd ranks 41st
Glicko 1: Planet Odd ranks 20th
Glicko 2: Planet Odd ranks 14th
Not great standings for Planet Odd. If these advanced statistics show where each team ranks, then Planet Odd is not a top tier team.

I Think It's a Good Bet
I don't know what Misery did to have his team place so well at TI6. Maybe he sacrificed his first born or cut off his ear for a witch, but that run proved Misery's squad has talent. If they can capture some of that magic again, Planet Odd proved they can beat some of the best teams in the world on the biggest stage.
They went 6-0 in the North American qualifiers so they're headed into these playoffs with confidence. I think these odds accurately reflect the chances Planet Odd has of winning. If you base your decisions on "eye tests" and history, then +550 for Planet Odd to win it all is not a bad bet.
Vega Squadron +1000
And the underdogs of this tournament: Vega Squadron. This organization hailing from Russia have disappeared from the competitive world of Dota but look to make a grand re-entrance in the DreamLeague Season 7 playoffs.
Their roster is:
ALOHADANCE – carry
G – mid
AfterLife – off lane
Silence – support
CemaTheSlayer – support/captain

Vega During the DreamLeague Group Stage
Vega might be the underdogs but they had to survive the group stage to get here. Beating out TI7 teams like Virtus Pro and Team Empire, let's take a look at how Vega Squadron made it to the playoffs.
Tied Virtus Pro, Navi, Team Empire, Team Liquid, and Team Secret 1-1
Beat EPG & Mouz 2-0
This earned them the 3rd seed in the European division and a playoff berth.
If you are daring, +1000 for Vega might not be the worst bet considering they beat Team Liquid and Team Secret at least once.

Advanced Statistics for Vega Squadron
Here are Vega Squadron's rankings for Elo and Glicko advanced statistics.
Elo k=32: Vega Squadron ranks 22nd
Elo k=64: Vega Squadron ranks 33rd
Glicko 1: Vega Squadron ranks 32nd
Glicko 2: Vega Squadron is unranked
This team ranks higher than Planet Odd for some Elo and Glicko rankings yet are less likely to win compared to Planet Odd.

Vega Squadron's MMR
This team is filled with individual talent. ALOHADANCE has 8900 MMR, G has 7300 MMR, Afterlife has 7800 MMR, CemaTheSlayer has 8700 MMR, Silent has 7300 MMR. These are all very high ratings so you know this team has skills.
Can they bring it together with teamwork though? Perhaps this is unlikely considering this team has been together since only April 2017. But also since that time, they qualified for the DreamLeague playoffs and beat every team in the group stage. So, is this the beginning of a super team and tournament winning run? It seems unlikely, and the odds reflect that.