Hide Bonus Offers
| | | | | |
| --- | --- | --- | --- | --- |
| #1 | Bovada Sports | 50% Up To $250 | Visit Site | Bovada Sports |
| #2 | BetUS | 125% Up To $2,500 | Visit Site | BetUS |
| #3 | MyBookie | 100% Up To $1,000 | Visit Site | MyBookie |
| #4 | Everygame | 100% Up To $500 | Visit Site | Everygame |
| #5 | BetOnline Sports | 60% Up To $1,000 | Visit Site | BetOnline Sports |
DreamHack Masters Dallas: CS:GO Betting Preview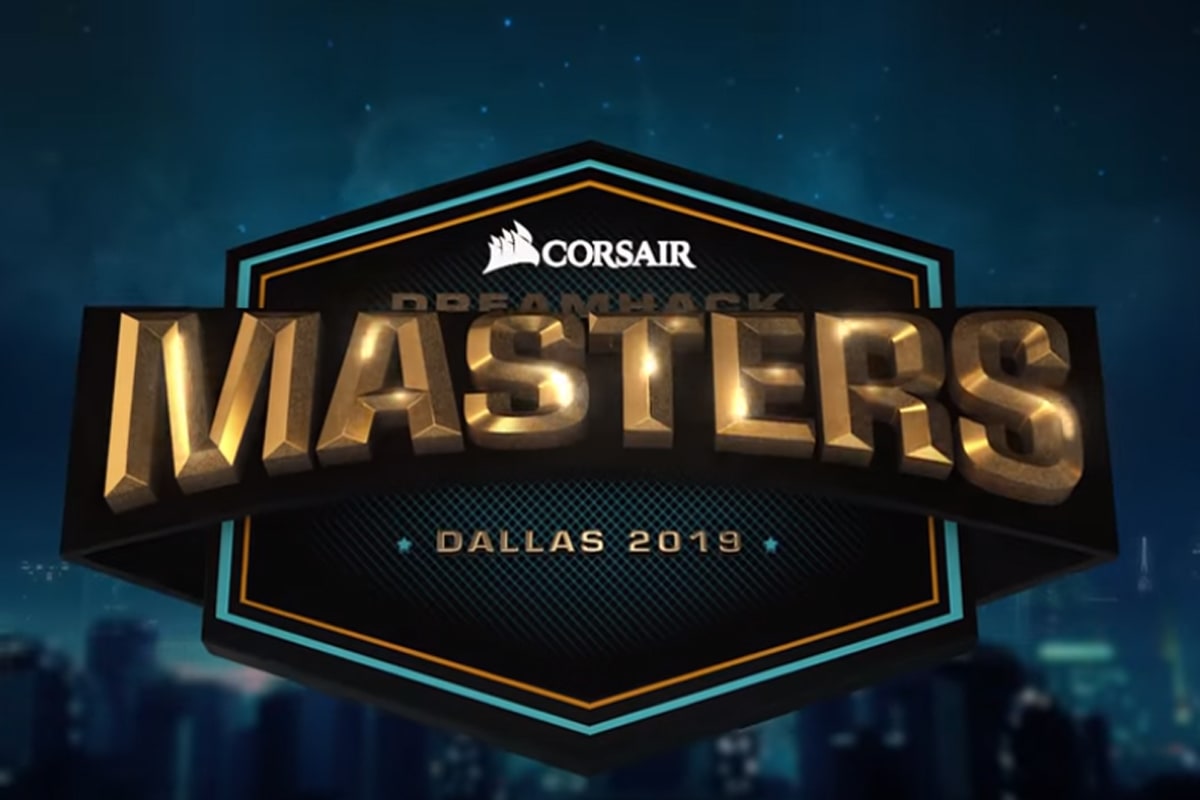 Counter-Strike history is filled with iconic names, faces, and tournament organizers.
The most legendary events in Counter-Strike are inexplicably tied to their locations. Katowice, Boston, and Cologne have become household names in the CS:GO community.
Tournament hosts have been branching out beyond their home countries in the past few years.
DreamHack is one of the biggest names in esports, and they started it all in the basements of Stockholm. Since then, they've gone from Denver to Austin to Atlanta. Their next big American tournament returns to Texas for DreamHack Masters Dallas.
If you're a seasoned esports bettor who's grown tired of plain old outrights, you'll be delighted to see the props that Bovada has for this event.
It's not one of the biggest CS:GO tourneys around, but it's been given the deluxe treatment with several ways to bet. With that in mind, let's break down each individual table and see how to make some money.
Outright Winner
There are a couple of clear favorites for the event already, but I'm not sure if these odds tell the whole story.
Team Liquid has become an incredible force in Counter-Strike over the past few months, but they're still far from infallible.
They took a rough loss to FaZe at BLAST Pro Series Madrid for silver and fell to ENCE at the Katowice Major earlier this year 0-2. It's been a while since, but the Finns may have Liquid's number. That's why ENCE is my choice for an outright.
They've got a lot of momentum since their last big finish was over Astralis in Madrid. What was once a passable stack has become one of the most feared rosters in Counter-Strike: Global Offensive.
With that in mind, a few more teams could usurp them. FaZe, Vitality, and NRG could all theoretically win in Dallas, but ENCE's odds are too juicy to ignore. They won't clean-sweep the event by any means, but they'll likely take it in the end.
To Reach the Final
ENCE is a good pick for this one too, but you're probably more curious about who will end up taking second place. There's a handful of teams bustling just below ENCE, and so there are quite a few options to choose from.
Team Liquid is the obvious choice, as they're one of the most consistent teams at the event. However, FaZe has some good wins over them, and they're likely to meet deeper in the bracket.
Then again, ENCE can beat either of them.
It ultimately comes down to when FaZe and Liquid meet, and since FaZe is seeded two spots below Liquid, there will be a lot of chances for FaZe to fall out before the two teams meet.
As a result, Liquid is my pick. Wouldn't blame you for choosing their bracket demon, though. #FaZeUp
Group Winner
Masters Dallas' format is double elimination until playoffs, where the four lower bracket teams from each group battle it out before facing the group stage winners. It's nice to see double elimination more in Counter-Strike, as it means a lot more games to bet on.
The groups will play an important role in the tournament's outcome, and there isn't a clear Group of Death. Group A features the even seeds while Group B hosts the odds.
Group A is my pick because there are three teams that have a chance to win in it: Team Liquid, FaZe Clan, and Vitality.
It might seem strange given that my outright choice was FaZe, but there are quite a few teams that could contest them, and they're all in Group A. B's top seeds are ENCE, Renegades, and NRG. Can't imagine the latter two winning the event, even though they'll go deep in the bracket.
Least Played Map
I really shouldn't have to go into detail on this one. Vertigo was just added to the game, and even the most brazen of CS:GO pros haven't made starts for it yet.
If there was a prop for players falling off the map, then we could talk about Vertigo.
The only times the new map will be on the menu is when teams play chicken with banning it, and even then, it'll probably be relegated to the third map of the series. Even if it gets past the banning stage, it might not be played.
I talked about how to use Vertigo's promotion as an advantage when the map was first added to competitive. This is when that knowledge will come in handy. As a refresher, teams that were really good on Cache are now much worse off. Renegades and Ninjas in Pyjamas are two teams that were heavily affected. Keep that in mind for the head to heads.
Most Played Map
Well, it certainly won't be Cache. In all seriousness, there are really only two maps that every team feels comfortable on.
Inferno has been a real workhorse since the map's tweaking in 2016. Every team plays it, and it makes for a good spectator experience
Mirage could also be the most played, as it's a favorite of defensive teams and a competitive mainstay
Those two maps are also very likely to be picked by teams early, so when they are selected, they'll definitely show up.
It's a close call, but Mirage is my pick. Bovada doesn't see it as a coin flip at all, so you can just play the odds here.
Very few teams are scared of Mirage, whereas lower-tier teams might respect-ban Inferno from certain Swedish stacks.
Total Maps That Go to OT
Overtime games are either the most exciting part of CS:GO or a boring dredge depending on who you ask. I've always erred towards the former, but I'll try to remain unbiased.
Tournaments with a lot of potential winners tend to have more overtime matches simply because the teams are more evenly matched.
This tournament isn't quite a two-horse race, but Team Liquid and ENCE are both on another level compared to the rest of the competition. Liquid has their bracket demon in the form of FaZe, but there's no Astralis or Natus Vincere to worry about in Texas.
There are quite a few even teams in the middle of the pack, but they're more likely to fall early and thus play fewer games. I'm leaning towards under 6.5, considering the buffer to be a little too generous.
Map With Highest T Side Win Rate
There's always been a bias towards Counter-Terrorists for round winrates, but some maps are less balanced than others. Funnily enough, the highest Terrorist winrate for a map is just 50.4% (Dust2). At best, the Ts are getting an even game.
Vertigo is listed as the obvious choice here, but a lot of the wallbang shenanigans have fallen off due to counterplay.
CTs are learning to play the map a little better, and it's not going to show up often anyway. The stats don't lie, so Dust2 is my pick.
Map With Highest CT Side Win Rate
Just like with the T side, we're gonna have to look at stats for this one. Well, we'd have to if one map wasn't so memetically biased towards Counter-Terrorists.
Even after the rework, Ts just can't catch a break.
A Site still has too many distant sightlines, and going Outside to Squeaky has been relegated to the desperation bin for most teams. Nuke won't be played a ton, but when it is, expect 12-3 halves and observers missing entry frags.
Will There Be a 16-0 Map?
As a Counter-Strike fan, I really want to pick Yes.
As a Counter-Strike bettor, hell No.
16-0s are incredibly rare, and if you see one, you can't be that bummed out for losing your bet.
If you're betting with your heart, go ahead and put Yes. The thing is, predicting there will be a 16-0 isn't a very good "called it." It's too vague to brag about considering the talent spread of this tournament.
Region of Winner
This one is a little more contentious than it might seem. Team Liquid is the obvious winner for NA, but NRG almost stands a chance. They'll need consecutive upsets, but I wouldn't count them completely out.
But then you have Europe: FaZe, ENCE, Vitality, Ninjas in Pyjamas, Fnatic. Hell, I'll throw G2 in as well. If upsets do happen, most of those teams stand a better chance than NRG.
As for Rest of World, I forbid it unless you're Australian. In that case, I understand.
Note that all odds are subject to change.
Summary
Even if there won't be any 16-0s, DreamHack Masters Dallas will be a firecracker of a tournament.
The middle of the pack will be a lot of fun to watch since there are many teams that haven't met before. New rivalries and storylines are always fun to watch, and the double-elimination format means some will resolve as soon as they start.
Check out our list of the best CS:GO betting sites. Good luck, and happy betting!