Hide Bonus Offers
| | | | | |
| --- | --- | --- | --- | --- |
| #1 | Bovada Sports | 50% Up To $250 | Visit Site | Bovada Sports |
| #2 | BetUS | 125% Up To $2,500 | Visit Site | BetUS |
| #3 | MyBookie | 100% Up To $1,000 | Visit Site | MyBookie |
| #4 | Everygame | 100% Up To $500 | Visit Site | Everygame |
| #5 | BetOnline Sports | 60% Up To $1,000 | Visit Site | BetOnline Sports |
Drafting MLB Sleepers – Players Who Are Poised to Break Out in 2019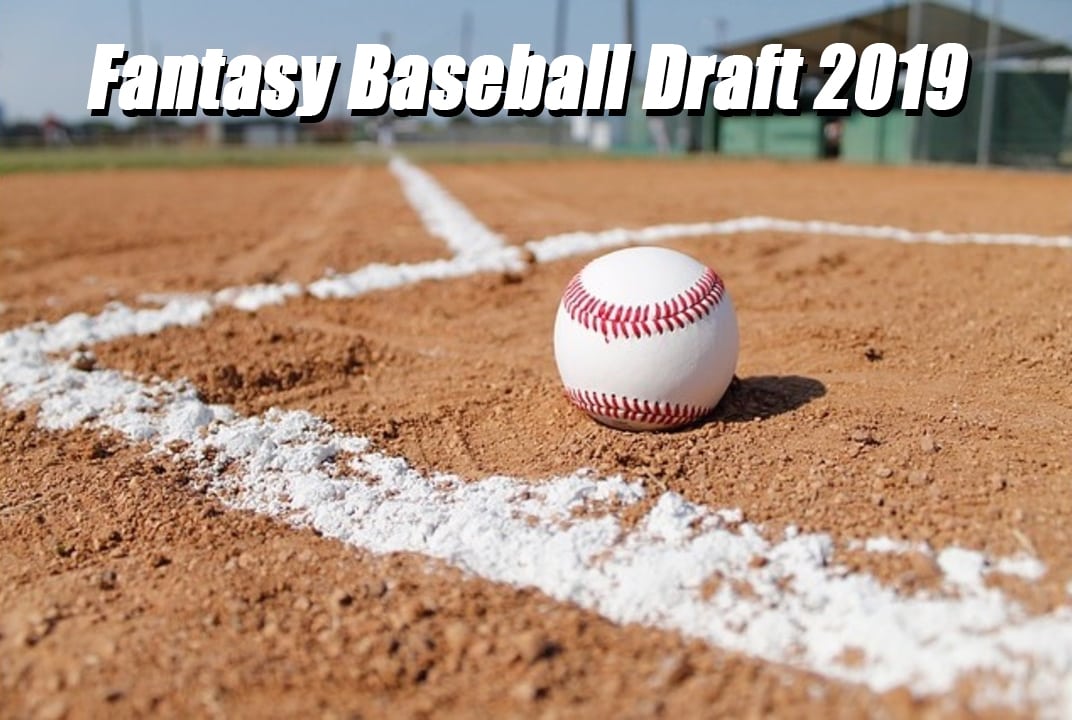 Who is ready to dominate their Fantasy Baseball League in 2019?
Those who do their homework are going to be rewarded when their draft rolls around, and I'm here to help you out.
I'm going to tell you which MLB players are poised to break out this season, because that's what is going to help you stay competitive in your league.
I'm not here to debate whether you should select Mike Trout or Mookie Betts with your first pick. We know Jacob deGrom and Max Scherzer are total studs, and you don't have to go out on a limb to predict that Nolan Arenado will win the 2019 NL MVP Award.
Drafting in the first and second round is easy in fantasy baseball because there are very few wrong answers or colossal mistakes you can make.
Your opportunity to stand out and walk away feeling confident you had the best draft is to capitalize in the middle and late rounds, snagging value when others pass it by.
Let's go around the diamond, and I'll give you three breakout candidates at every position. Land a few of these sleepers, and you'll be well on your way to having a fruitful season.
First Base
First base is pretty loaded when you consider that guys like Edwin Encarnacion and Matt Carpenter aren't even being drafted among the top ten first basemen coming off the board.
But the season lasts 162 games, and injuries plague different guys throughout the year, so having a "Plan B" is always a good thing.
Jake Bauers – Cleveland Indians (ADP – 253)
Jake Bauers might only be 23 years old, and I realize he only has 388 Major League plate appearances under his belt. He struck out way too much as a rookie (26.8%), and I see that he hit a paltry .201 for the Rays last season.
But now he's in Cleveland and is slated to hit every day in the middle of the Indians lineup. He has shown the ability to swipe plenty of bags (36 steals over the last two seasons) and has enough power to threaten 20-25 home runs in a full season.
It's not out of the realm of possibility that he could hit 20 homers and steal 20 bases, yet his current average draft position (ADP) in standard leagues is way up around 250. Don't forget, Bauers has OF eligibility as well which gives him some added flexibility when stashing on your roster.
Luke Voit – New York Yankees (ADP – 183)
I've read the headline that Greg Bird says he's ready to reclaim the 1B job from Luke Voit, but that doesn't mean it has any merit. Does Greg forget that after hitting .190 in 2017, all he did was raise his batting average a measly 9 points to .199 last season?
Luke Voit came on mighty strong for New York when he was acquired from St. Louis in late July, hitting .333 while pounding out 14 jacks in just 132 at-bats! Don't be so quick to assume that this will be a platoon job in New York and that Bird will automatically get at-bats.
If Luke ends up playing the majority of games at first base for the Yankees, and you were lucky enough to draft him in late rounds, you'll have a major leg up on your competition.
Pete Alonso – New York Mets (ADP – 229)
The New York Mets made it clear they are trying to win right now when they made some splashy trades during the offseason that improved their ballclub right away. So how much longer are they going to watch Todd Frazier bat .213 when they have a guy as good as Pete Alonso waiting in the wings?
While Frazier was struggling to put the ball in play last year, Alonso was busy terrorizing pitchers across the minor leagues. Alonso pumped out 36 homers in 2018 to go with an impressive slash line of .285/.395/.579. Did I mention his 31 doubles or 119 RBI?
If you get toward the late rounds and need a 1B, do yourself a favor and draft Pete Alonso. It could end up paying huge dividends down the road.
Second Base
Believe it or not, the second base position is fairly deep in 2019 as well, although there are certainly a few heavy hitters at the top.
Whit Merrifield has quietly snuck his way into the upper echelon of fantasy second baseman along with Jose Altuve and Javier Baez, and I really like what Ozzie Albies can do at the plate.
But let's say you don't wind up with one of those guys as your starting second baseman. I'll give you three other names who should be able to fill in nicely.
Scooter Gennett – Cincinnati Reds (ADP – 83)
Scooter Gennett isn't really a sleeper anymore after putting together his second consecutive stellar campaign in Cincinnati, but I still think he is being a bit overlooked during drafts.
He's available in the eighth rounds in plenty of ten-team leagues, and that means you don't have to reach for one of the top 2Bs early in your draft.
In 2017, Scooter batted .295, hit 27 homers, and knocked in 97 runs. He continued his upward trajectory when he hit .310 last year, accounting for 23 long balls and 92 RBI.
Reds skipper David Bell plans on hitting Gennett in the cleanup spot, so don't expect this reliable production to go away. It might just get even better, and Scooter could be talked about as a top-five fantasy 2B by the end of the year.
Lourdes Gurriel Jr. – Toronto Blue Jays (ADP – 227)
Here's a 24-year-old middle infielder that is available in the 20th round in a fair number of leagues, which is crazy to me when you consider his upside. Not only can he be utilized at 2B or SS, but Gurriel has already proven he can hit at the MLB level.
Lourdes blasted 11 homers in just 249 AB as a rook in 2018, and he did so while hitting a more than respectable .281. He'll play every day in Toronto and will likely hit in the 2-hole, meaning he'll have ample opportunities to score runs once he gets on base.
At this stage of the draft, you are looking for potential, and that's exactly what Lourdes brings to the table.
Joey Wendle – Tampa Bay Rays (ADP – 265)
Imagine a guy hit .300 in 2018, plus he stole 16 bases and recorded 61 RBI. Those stats came in spite of being limited to just 139 games, but now he's slated to hit third in the lineup every single day. Not to mention this dude has eligibility at third base and outfield in most leagues as well.
Now, what if I told you that this player wasn't getting picked until the tail end of most fantasy drafts? Would that interest you?
His name is Joey Wendle, and he plays in Tampa Bay. Another .300+ season with 20+ steals and 15 or so homers isn't out of the question, so here's my best advice.
When you approach the later rounds in your draft, and all your starters are well intact, scroll your mouse and hover it over Joey Wendle's name. When it's your turn, click the "DRAFT" button.
Shortstop
There are some really talented shortstops in the top few slots in the SS fantasy rankings, and it'd be a good idea to grab hold of one of them if you can. But let's say you aren't fortunate to land Trea Turner or Francisco Lindor, and let's say that the next crop of top-end SS come off the board as well.
Here's where you could turn for some help.
Tim Anderson – Chicago White Sox (ADP – 130)
Manny Machado is no longer in play for the White Sox, and here's what that means for Chicago. Tim Anderson knows that he's the guy who will be manning the shortstop position in the Windy City for the foreseeable future, and that could actually end up being a pretty sweet thing.
Tim swatted 20 homers and stole 26 bags in 2018, and it's not crazy to think he could repeat those numbers or even build upon them. Tim has played 146 or more games in each of the last two seasons and was available for over 600 plate appearances apiece.
I like the dependability he brings in fantasy, especially considering he's being drafted around SS15 right now.
I say Tim ends the year significantly better than that, and I'd even draft him ahead of Corey Seager.
Amed Rosario – New York Mets (ADP – 152)
Amed Rosario has all the tools to be great. The highly-touted prospect from the Dominican Republic struggled for a good portion of last season, but if you look closely, he really turned it up a notch over the last couple months. Forget about the .256 BA he endured in 2018 and focus on the following.
During August and September, Amed stole 15 bases and hit .284. He'll probably hit near the bottom of the Mets lineup, but he could propel himself into the leadoff or 2-hole if he picks up where he left off. And that could spell for a really nice pickup in the middle-late rounds in your fantasy draft.
Garrett Hampson – Colorado Rockies (ADP – 210)
Garrett Hampson may not be a starter on Opening Day for the Colorado Rockies, and that could shy plenty of fantasy players away from selecting him on draft night. Let me tell you why it shouldn't.
Garrett played sparingly for the Rockies Big League club last year, but allow me to bring you fully up to speed on what he was doing in the minors. Garrett registered 38 steals in 2018, and that came after he stole 51 bags in 2017.
His 10 homers and .311 batting average from last season tell me it's only a matter of time before he is logging everyday at-bats at the keystone position, but he will also come with shortstop eligibility.
He's the perfect guy to draft as a backup, and be prepared to slide him into your starting lineup if he starts heating up.
Third Base
If you wind up with Nolan Arenado or Jose Ramirez, good for you. You'll have extraordinary production out of third base and likely won't have to worry about eyeing a young gun who is ready to break out.
But most of us won't be fortunate enough to land Jose or Nolan, and you might even miss out on Alex Bregman and Manny Machado with as much hype as they've been receiving.
Let me spew out a few names who could end up being big-time contributors, despite not being drafted among starting third basemen in 12-team leagues.
Matt Chapman – Oakland Athletics (ADP – 103)
Talk about a guy who is getting better with experience. Take a look at the positive strides Matt Chapman made from year one to year two in the Majors.
| | 2017 | 2018 |
| --- | --- | --- |
| Games | 84 | 145 |
| AB | 290 | 547 |
| Runs | 39 | 100 |
| Hits | 68 | 152 |
| Doubles | 23 | 42 |
| HR | 14 | 24 |
| RBI | 40 | 68 |
| BA | .234 | .278 |
| SLG | .472 | .508 |
| OPS | .785 | .864 |
The Oakland third baseman is on the radar of most fantasy players, but I don't think they fully understand just how good Chapman can be in 2019. Hitting 30+ jacks and driving in 100+ runs is within reasonable expectations, and he could easily lead the league in doubles.
Last time I checked, that'll be more than worthy of being considered a top-12 3B in fantasy.
Ian Happ – Chicago Cubs (ADP – 303)
Yes, I know that Ian Happ is slated to play center field for Joe Maddon in 2019; I'm not that far out of the loop. But I also know that Ian started 12 games at the hot corner in 2018 and should still have third base eligibility in nearly all fantasy baseball leagues.
He's available post-draft on the waiver wire in many of the mocks I have seen, in large part because Happ had a painful 36.1% strikeout rate last season and batted just .233. But I'm focusing on the positives, like how he hit 15 homers and stole eight bases while playing in a platoon role for most of the year.
With a full season of at-bats and a little more discipline at the plate, Happ could end up being a huge bargain. If he's sitting there at the end of your draft, why not take a chance?
Nick Senzel – Cincinnati Reds (ADP – 195)
Hopefully, the members of your fantasy league gloss over Nick Senzel late in your draft. That way, you can be the next beneficiary in line to receive his services. He'll probably start the year in AAA, but I don't expect it to take very long for Cincy to call him up.
The 23-year-old was the second overall pick in 2016 and will end up playing center field for the Reds in 2019, and everything he's done leading up to this point tells me he's bound to be a superstar. Nick played just 44 games last season at the AAA level, but that didn't stop him from ripping off 12 doubles and six home runs while boasting a .310 batting average.
Senzel might not help you in April and May, but he could be a star by June or July.
Catcher
By far the thinnest position in fantasy baseball, getting consistent and dependable production from the catcher spot can do wonders for your fantasy team. Other than J.T. Realmuto (and perhaps Willson Contreras and Gary Sanchez), finding a reliable backstop is no easy task.
I was fortunate to have Realmuto on my fantasy squad last year, and I'll vehemently try and do the same thing again. But if I don't draft Realmuto, and the top five or six guys I like at catcher are gone by the time I scoop one up, here are the guys I'll be considering.
Danny Jansen – Toronto Blue Jays (ADP – 202)
Danny Jansen is set to assume the backstop duties in Toronto full-time in 2019, and that makes him more than a viable candidate to start in 12-team fantasy leagues.
He hit .247 and in a small sample size at the Major League level in 2018, but he hit .323 in 424 plate appearances scattered across Double-A and Triple-A ball in 2017.
Jansen turns 24 in April and has lots of upside, so don't think you can wait around until 15 catchers come off the board to target him. He'll be long gone by then.
Jorge Alfaro – Miami Marlins (ADP – 231)
Everyone has talked about the Phillies acquiring J.T. Realmuto from the Marlins, but nobody is talking about who Miami received in return. Along with a pair of pitching prospects, Phillies up-and-coming catcher Jorge Alfaro was sent to South Beach.
The 25-year-old Columbian-born backstop hit 10 homers in 108 games in 2018 and has a career .270 batting average in the Big Leagues. He won't produce to the extent that Realmuto will, but you could do a lot worse than drafting Alfaro in 2019.
A reasonable expectation would be 15 homers and 60 RBI, and he should even chip in with around five stolen bases.
Isiah Kiner-Falefa – Texas Rangers (ADP – 353)
You have to scroll down the catcher ranking to around the 25th or so spot on most lists to find Isiah Kiner-Falefa, the 23-year-old backup catcher for the Rangers.
What makes rostering Isiah so fascinating is the fact that he'll be utilized all over the infield on a fairly regular basis, rather than being subjected to just kneeling behind the plate in a platoon role.
Kiner-Falefa will see time all over the diamond, and he'll also spell relief for Jeff Mathis throughout the year. Truthfully, it could just be a matter of time before Isiah passes Mathis on the depth chart, which adds even more value to stashing him on your bench early in the year.
Outfield
If you don't wind up with one of the premier outfielders in the game, don't sweat it. Sure, it'd be sweet to have Mookie Betts or Mike Trout on your roster, but you won't have that chance unless you are picking first or second in your draft.
Outfield is by far the deepest position simply because of the plethora of guys who play. Unless someone you really long for falls into your lap, I wouldn't reach on outfielders until your infield is situated.
For example, Mitch Haniger was available well into drafts in 2018, yet he ended the season as the tenth-best outfielder in fantasy. Nick Markakis finished as OF12, and David Peralta scored more points than George Springer and Cody Bellinger.
Finding "gems" in the outfield late in your draft can really set you up for success. Let's look at three outfielders who could blossom into stars in 2019.
Eloy Jimenez – Chicago White Sox (ADP – 123)
Fans in Chicago can't wait for Eloy Jimenez to be called up, and I can't say I blame them. Expected to join the Big League Club sometime in April once service-time restrictions have passed, Eloy will immediately provide a giant boost to the middle of the Chicago lineup.
Jimenez is just 22, but he stands 6'4" and has a surplus of power. Eloy smacked 22 doubles and 19 homers during 89 A+AA games in 2017 and has since gotten even better.
Playing in 108 games for Chicago's AA and AAA teams in 2018, the star prospect launched 22 jacks and 28 doubles, plus he rarely strikes out. After seeing Eloy raise his batting average from .312 all the way up to .337 (from 2017 to 2018), it's clear he is going to be a force to be reckoned with.
Once you see the first 25 or so outfielders come off the board, don't be afraid to pull the trigger on Jimenez.
Harrison Bader – St. Louis Cardinals (ADP – 165)
I know you are looking for that next young outfielder who has the skillset to break out into an all-star caliber player. Look no further than Cardinals center fielder Harrison Bader.
The 24-year-old former Florida Gator hit just .264 across 379 at-bats for St. Louis in 2018, but he tallied 15 steals and 12 homers during that stretch. He also raked in 20 doubles and covers a ton of ground in the outfield.
I see Bader as a serious threat to amass 20+ homers and 20+ steals, and I fully expect his BA to rise. Harrison toted a lifetime .282 batting average during three seasons in the St. Louis farm system and finally has his feet wet at the Major League level.
No longer in a semi-platoon role or having to fight for at-bats, I expect Bader to play 150+ games in 2019 and be a big reason why the Cards make a push toward the playoffs.
Ramon Laureano – Oakland Athletics (ADP – 234)
Who is Ramon Laureano? He is a 24-year-old center fielder from the Dominican Republic who already made a name for himself in Oakland at the tail end of last year.
Ramon hit a walk-off single in the 13th inning against the Tigers in the first game he ever played, not to mention became the first Oakland player to have multiple multi-HR games within his first 30 games as a pro.
He finished last year with a .288 clip in 176 plate appearances and had seven stolen bases to go along with five home runs. During 64 AAA games in 2018 before he was called up, Ramon hit .297 with 14 homers and 11 steals.
Now he's slated to play every day in Oakland and hit in a very underrated lineup. It's feasible we see Laureano wind up with 18+ homers and 18+ steals, and that's some mighty production for a guy being drafted around round 20.
Starting Pitchers
We all know who the aces are. We can pencil Max Scherzer and Corey Kluber in for massive years, and I still think a healthy Chris Sale is about as good as it gets. But the teams who score the most points in fantasy baseball are the ones who capitalize on value during the draft, in addition to understanding how to work the waiver wire.
Easily the most volatile position of all, I can promise you'll be able to find quality starting pitchers on the waivers during the season, and you'll need to be active to ensure you aren't leaving points on the table.
But you can do yourself a huge solid by pinpointing who is set to break out. Last year we saw Blake Snell deliver a CY Young Award-winning campaign. We saw Patrick Corbin and Mile Mikolas outscore Luis Severino and Zack Greinke, and the Indians actually had four starting pitchers outscore Clayton Kershaw and Jon Lester.
Now I'm going to tell you about a fifth Indians pitcher who could be considered a top-ten pitcher by the end of the season.
Shane Bieber – Cleveland Indians (ADP – 162)
We saw Trevor Bauer explode, and Mike Clevinger made huge strides. Now it's time for Shane Bieber to cement his status as a daunting starter in Major League Baseball. He won't turn 24 until May 31st, and he has only started 19 games in his career.
But Bieber went 11-5 for Cleveland last year and struck out 118 batters in 114.2 innings. He finished the season with a stout 4.7% walk rate and an exquisite 67.3% strike rate — both which landed him in the top ten among all starting pitchers.
Statistics say that Shane was a bit unlucky last season as his .356 BABIP (batting average on balls in play) was the highest among all pitchers who exceeded 100 innings pitched.
I've seen some so-called experts who have Bieber ranked outside of their top 50 starting pitchers, and I think that's a grave mistake. I'll say he ends the year firmly inside the top 25.
Sean Newcomb – Atlanta Braves (ADP – 187)
Sean Newcomb is in a great situation. The Braves feature one of the most dynamic lineups in baseball, meaning he should get plenty of run support. Mike Foltynewicz is a star, and Kevin Gausman and Julio Teheran provide a veteran presence in the pitching room.
If Newcomb can continue the path he is on, Atlanta is going to be an awfully tough out late in the year.
We saw Sean take a leap forward in 2018, and I think 2019 marks an even sportier season for the 25-year-old left-hander. He lowered his ERA from 4.32 to 3.90, striking out 160 batters across 164 innings while logging a 12-9 record.
I wouldn't be shocked to see Sean's ERA dip down to the 3.5 range, and he could easily win 15+ games and K 200+ batters.
I keep seeing Newcomb rated around the 50-60th best pitcher in fantasy drafts, but those kinds of stats represent a heck of a lot better pitcher than that.
Carlos Rodon – Chicago White Sox (ADP – 281)
The White Sox have been patiently waiting for Carlos Rodon to develop into all the things he is capable of being, and perhaps 2019 is finally the year it all comes to fruition. Carlos is just 26 years old but has been unable to stay healthy, accumulating just 32 starts over the last two seasons combined.
But with that being said, he has shown the ability to be a dominant left-handed pitcher when at his best.
Carlos held righties to a .213 batting average in 2018, but surprisingly the southpaw allowed lefties to hit .243. The good news is Carlos has been working on throwing front-door sliders to lefties this offseason and should be firing on all cylinders from the get-go.
If Rodon can stay upright and toss 200 or more innings, whoever drafts him is going to be sitting pretty.
Relief Pitchers/Closers
Most leagues require you to start a relief pitcher, which essentially means you'll need a closer who you can rely on to pick up some saves. Edwin Diaz is the runaway choice for the top dog after recording a league-high 57 saves in 2018, and his transition to the Mets and the National League should only help his case.
I've rostered Wade Davis on my fantasy team in each of the last three seasons, and it's worked out fairly well for the most part. But if I happen to miss out on Wade in 2019, I have to be prepared to grab hold of another guy who is in line for 30+ saves.
So, who are some of those candidates? Aside from the guys ranked in the top ten who everyone else will also be looking at, here are three names to keep an eye on.
Jose Leclerc – Texas Rangers (ADP – 124)
Did you see what Jose Leclerc did once the Rangers appointed him as their closer in last August? Jose went a perfect 12-12 in save opportunities during the final two months of the year and was absolutely electric. For crying out loud, he struck out 29 batters and didn't allow a run over 18 innings pitched once designated as the official closer.
He's so gifted that we may even see Jose Leclerc's role expanded in 2019 as he's simply too talented not to maximize to the fullest. Should he stay put and remain the "9th inning guy" in Texas, we could see him account for 40+ saves.
Jordan Hicks – St. Louis Cardinals (ADP – 203)
Andrew Miller is now in St. Louis after agreeing to a two-year deal worth $25 million, and that's all fine and dandy. But the man in line to close games for Mike Shildt in 2019 is Jordan Hicks, yet I can't find him slotted in the top 20 of relief pitcher rankings anywhere.
I'd like to also point out that Jordan isn't just among the hardest throwers in baseball; he actually takes the cake.
Hicks wasn't only responsible for the fastest thrown pitch in 2018; he was the man behind the five fastest pitches the entire season. Once this cat owns the title of the closer in St. Louis, good luck trying to take it away from him.
Jose Alvarado – Tampa Bay Rays (ADP – 171)
Jose Alvarado split time last year in Tampa between roles as a setup man and the closer. Alvarado compiled a 2.39 ERA over 93.2 innings pitched, striking out 109 batters in the process.
Now Jose settles into a full-time role as the closer, and don't forget, the Rays won 90 games last season. He will almost certainly be available once the first 15 relief pitchers come off the board and could still be around a few rounds after that.
Given his top-ten closer upside, that's a gamble I'd be willing to take.
Summary
Nailing your first few picks can go a long way toward securing a spot in your fantasy baseball league's playoffs, but it's not going to guarantee anything. Getting fortunate with some waiver wire pickups will obviously help, and there's nothing wrong with getting lucky here and there.
But the best way to ensure that your fantasy baseball team is going to be competitive is by targeting a handful of players in the middle and late rounds and capitalizing when you have an opportunity to select them.
I gave you three players at each position who will be flying under the radar on draft night, at least to a certain extent. Don't do what everyone else is doing, and don't follow the same pre-ranking charts that they do. Trust your instinct, and trust the guys you see on this page. It might end up leading you to a championship.