Draft Strategies to Use in 2021 Fantasy Basketball

There are many ways to approach fantasy drafts. In fantasy football, you can do use the zero-WR strategy, zero-RB strategy, or just wait on selecting a quarterback.
Fantasy basketball can be approached the same way.
The main thing to make sure of before you head into your 2021 fantasy basketball draft is to look at your league format and settings. Points scoring leagues and category leagues can be vastly different and there are multiple different ways to approach them.
That said, there are a few fantasy basketball draft strategies to consider implementing for 2021.
Here are three that stand out going into the new NBA season.
Stockpile Big Men
Big men are great for fantasy basketball. They get tons of rebounds, blocks, and great field goal percentage. Some of them also add in quality points, steals, threes, and low turnovers.
They can be great for both category leagues and scoring leagues, so make sure you grab yourself a quality big man, or a bunch of them this season.
Some great fantasy bigs include the following.
| | | |
| --- | --- | --- |
| Player | Team | Estimated Draft Round |
| Nikola Jokic | Denver Nuggets | 1st |
| Karl-Anthony Towns | Minnesota Timberwolves | 1st |
| Joel Embiid | Philadelphia 76ers | 1st |
| Anthony Davis | Los Angeles Lakers | 1st/2nd |
| Giannis Antetokounmpo | Milwaukee Bucks | 1st |
| Nikola Vucevic | Chicago Bulls | 2nd |
| LeBron James | Los Angeles Lakers | 1st |
| Bam Adebayo | Miami Heat | 2nd/3rd |
| Zion Williamson | New Orleans Pelicans | 2nd/3rd |
| Julius Randle | New York Knicks | 2nd/3rd |
| Rudy Gobert | Utah Jazz | 3rd |
Grabbing a couple of bigs to start out your 2021 fantasy basketball draft will shape your roster in a great way.
You can pick up some cheaper guys in the later rounds, but they won't be as good as these guys obviously. When you get a big like Nikola Jokic, that can do everything well, you will be on your way to some fantasy wins.
Most big men can get decent points, rebounds, and blocks, but not all of them are going to hit threes, shoot well from the free throw line, or get assists.
Jokic can do that and that's why he won MVP last season.
Nikola Jokic won the MVP.

Then he averaged 30-12-5 in the playoffs and won a playoff series without 2 of his 3 best teammates.

Then he got in the best shape of his life.

He is currently 16-1 to win MVP again, somehow behind 7 other players.

That feels… off. pic.twitter.com/omcgmsLIKg

— Micah Adams (@MicahAdams13) September 9, 2021
If you can't grab Jokic, you can still get a couple of bigs and lead your league in important categories including rebounds, blocks, field goal percentage, and turnovers.
You should not be scared to draft multiple centers in the early rounds because most leagues have at least one utility spot. Most leagues also have just one center spot on the roster, so that might make another team offer you a very favorable trade if they don't have a good center or depth at the position.
Not all bigs are center eligible, so make sure you grab a couple that can fill that spot for you.
For some value bigs to target, check out my top fantasy basketball sleepers for 2021.
Guard-Heavy Strategy
Now that we addressed the big men, let's look at the guards.
Most guards are good for the areas where the bigs aren't, but there are also some outliers who can score in every category. Guards are who you want to target for points, threes, assists, free throw percentage, and steals.
Certain guards who come towards the beginning of fantasy drafts like Luka Doncic, James Harden, and Russell Westbrook can give you big numbers in the main three categories (points, rebounds, and assists) and are always on the triple double watch (for leagues who give bonuses for triple doubles).
There is a decent amount of later round guards who can tally up solid steals and assists (two of the main stats guards are known for) and can be great mid round sleepers.
If you wish to grab a big early, you can turn it around and take a bunch of middle round guards to help fill out your roster.
However, landing these do-it-all guards – and as many as possible – can give you a massive edge if you land the right big men, as well.
Some players that come to mind who can tally up assists include Ricky Rubio, Rajon Rondo, Devonte' Graham, Lonzo Ball, and LaMelo Ball. The Ball brothers are also one of my favorite sleepers because of their ability to stuff the stat sheet.
Be sure to grab some guards who can hit a bunch of threes, as well, like Buddy Hield, Jordan Clarkson, Tim Hardaway, Gary Trent Jr., and Anthony Edwards.
If you go guard heavy, you should be able to rack up the stats I talked about earlier and give yourself a great chance to win.
Multiple Position Eligibility Strategy
This is a great way to approach fantasy drafts. It focuses on the importance of flexibility and depth, which is a great way to combat injuries in basketball.
Injuries plagued last season, and you never want to be underprepared. In fantasy basketball, there are a good handful of players who can play multiple positions and help deal with injuries.
Here are some great players who have three or more different positions of eligibility in fantasy this season.
LeBron James (PG, SG, SF, PF)
Shai Gilgeous-Alexander (PG, SG, SF)
Bogdan Bogdanovic (SG, SF, PF)
Robert Covington (SF, PF, C)
Marcus Morris Sr. (SF, PF, C)
Alec Burks (PG, SG, SF)
Now, different websites may not have all three positions eligible for these players, but if they do, bump them up in your rankings for some extra help this season.
A lot of players have two positions of eligibility, but let's look at some players who are potential ones to avoid with only one position of eligibility.
Mike Conley (PG)
Mitchell Robinson (C)
Darius Garland (PG)
Anthony Edwards (SG)
Brook Lopez (C)
Kevin Porter (SG)
Dennis Schroeder (PG)
Now, obviously you shouldn't be avoiding any player in the top 1-3 rounds based on their position eligibility.
However, as you get deeper in your draft you are going to want to avoid these players because they are only going to be able to play one position or clog up your utility spot all year.
Focusing your draft on players with multiple positions of eligibility can give you an extra advantage over your opponents.
Targeting versatile players may seem like an obvious strategy, but you'd be surprised how often this approach gets overlooked.
My Favorite Fantasy Basketball Draft Strategy for 2021-22
I am going to have to go with the Big Men fantasy basketball strategy for the 2021-22 NBA season.
Big men do many different things well including scoring, rebounding, blocks, field goal percentage, and low turnovers. There are also several middle round guards that I like, so loading up on big men is essential to my draft strategy for this season.
Another reason I favor the bigs is when you have a multitude of guards, you run the risk of getting a bunch of turnovers.
Make sure you get your fair share of quality big men if you want to win your fantasy basketball league this upcoming season.
Ready to dominate your 2021 fantasy basketball draft? Consider these strategies when targeting some of the best picks below.
AUGUST
Casino of the Month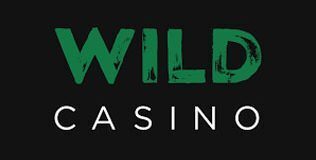 Welcome Bonus
250% up to $5,000
Read Review
Visit Site