Hide Bonus Offers
| | | | | |
| --- | --- | --- | --- | --- |
| #1 | Bovada Sports | 50% Up To $250 | Visit Site | Bovada Sports |
| #2 | BetUS | 125% Up To $2,500 | Visit Site | BetUS |
| #3 | MyBookie | 100% Up To $1,000 | Visit Site | MyBookie |
| #4 | Everygame | 100% Up To $500 | Visit Site | Everygame |
| #5 | BetOnline Sports | 60% Up To $1,000 | Visit Site | BetOnline Sports |
Why Doublelift and Bjergsen Could Be Key To TSM's success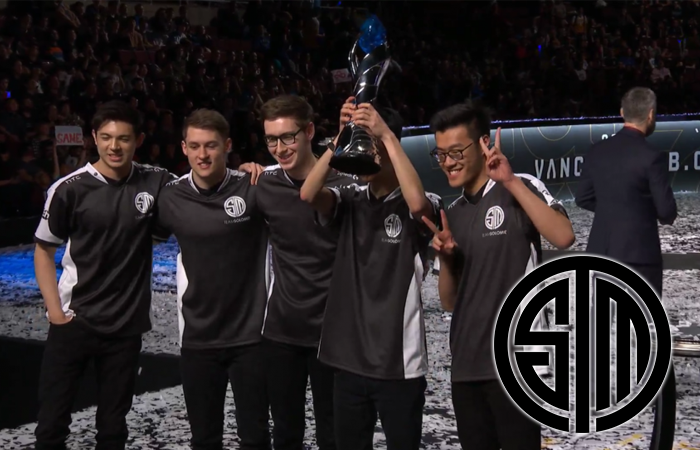 Team Solo Mid has always been a large name in the franchise of eSports and largely thanks to many talented names which have come through the team like Dyrus, Wildturtle, and Chaox. The team itself came from the very birth of the LCS itself.
Though the team has gone through several struggles throughout their past seasons, Team Solo Mid has never looked better. Armed with strong new talents from across the world ranging from Denmark to China, the team's dominance has been present for the past two seasons.
Who can we contribute this success to? While every player on Team Solo Mid has been a large factor in their dominant season, it has been the works of two prodigies on the team which have recently shot them to the stardom they face today.
Those two faces have been seen throughout the world, challenging even the best players from Korea and China. They've both been part of dominant teams throughout the years and have won many titles by their individual selves.
When the world learned that these two would be joining forces together on the same team, everyone knew that Team Solo Mid had just become a major threat. We've seen it through their performances, their recent success, and the way they dominate every aspect of the game. These two players are Doublelift and Bjergsen.
Doublelift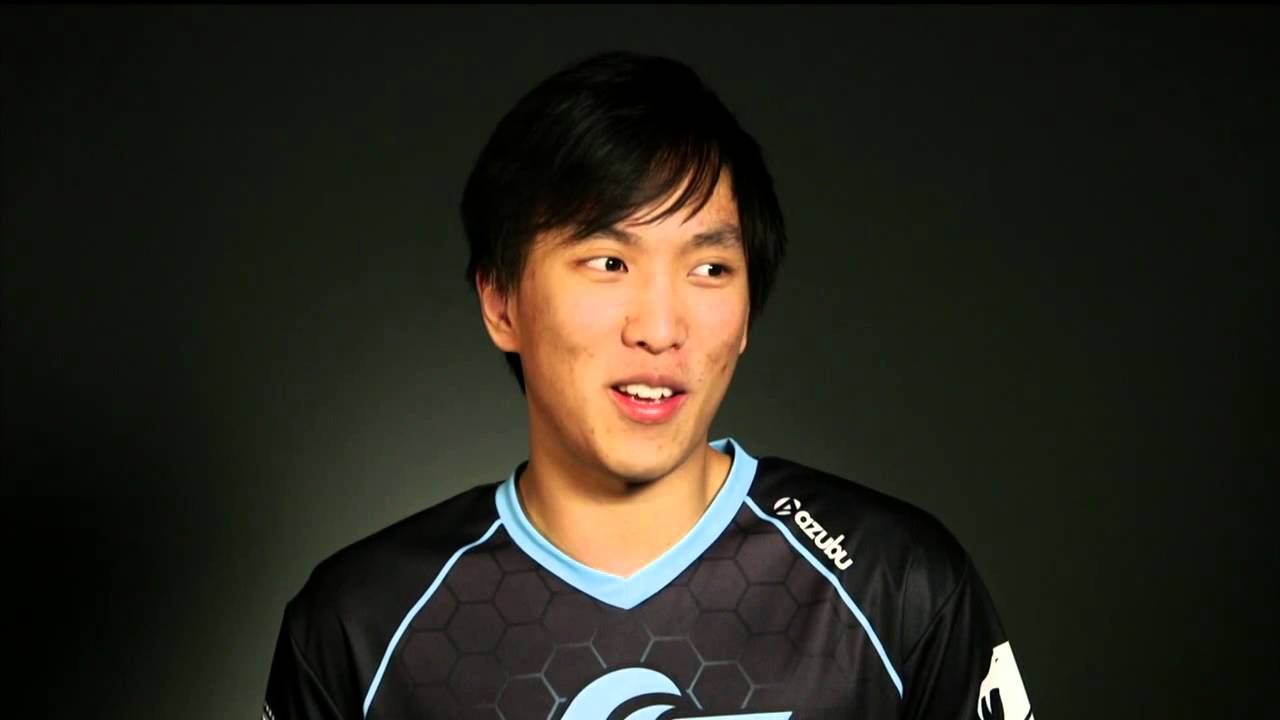 Doublelift began his journey to success on Counter Logic Gaming. Being on the team for four years, he had helped cement the team a Summer Split championship as well as many successful IEM and International runs which began his reputation for being one of the best AD Carries in all of North America.
During the NA LCS, it was Doublelift who caused the main sources of problems for Team Solo Mid, not players like ZionSpartan (now named Darshan) or Pobelter. His ability to consistently beat down the former Team Solo Mid bot-lane duo, Lustboy and Wildturtle, gave him dominance in the later stages of the game.
Due to pocket picks at the time like Jinx, Ashe, and Twitch, Team Solo Mid did not stand a chance in the bot lane, especially when he was paired with long-time Support partner Aphromoo. The two began their infamous debut on Counter Logic Gaming and to this day, there are still stories told of the duo.
Joining Team Solo Mid
When Doublelift joined Team Solo Mid, the world was in shock. Doublelift had been with Counter Logic Gaming for almost four years and with Doublelift joining his once-bitter rival, fans were finding it hard to adjust to the new environment.
However, due to the adjustment of having to find a new support, Doublelift went through new partners but he could not find the synergized duo that he and Aphromoo once had. He played with Kasing who had worked with G2, H2k, Vitality, and much more. Though Kasing wasn't the proper fit to Doublelift's playstyle, the famed Fnatic support, Yellowstar quickly came in.
Even with Yellowstar by his side, Doublelift struggled to communicate with him at the level that he and Aphromoo had once done. This caused a shaky performance from Team Solo Mid at first but as time progressed, Doublelift quickly learned to focus on his individual performance rather than working with his Support.
During this time of hardship, Doublelift picked up new signature champs like Caitlyn, Ezreal, and Lucian ranging from champions that could fire out consistent damage from the backline to picks like Lucian which were close-range burst damagers that got in and got out.
A New Partner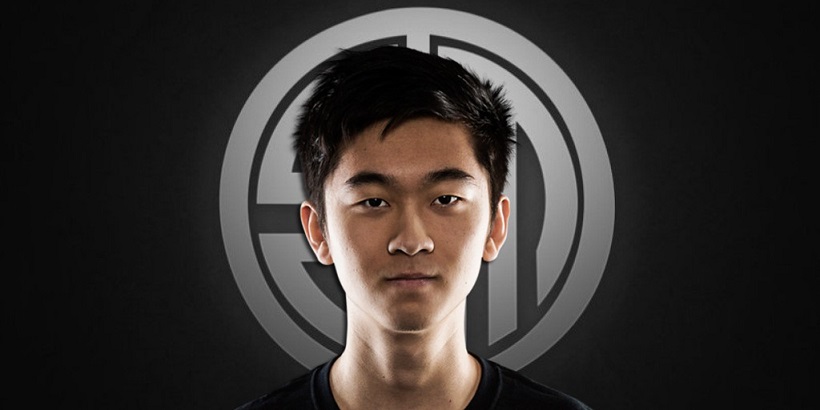 After the Spring Split, Yellowstar left the team and pursued dreams in the EU LCS. During this time, the team brought in a new face, Biofrost. Though he wasn't known by many from around the world, he quickly made a name for himself as he and Doublelift instantly clicked. Like Aphromoo, Biofrost had a strong Thresh pick and was deadly on his signature champion Bard. He even brought out new picks like Karma which disrupted the flow of their opponents throughout the stage time.
With such a strong, new support by his side, Doublelift's performance instantly improved. He brought out new picks which he had learned during his times in which the team depended on him more than anything due to the lack of a consistent support.
The team went 17-1 in the regular season, losing only to Phoenix1 in dramatic fashion. Even then, Doublelift's performance was proving to be worthy of those in the Korean and Chinese. No North American bot lane duo, not even Sneaky and Smoothie, could outmatch or outplay Doublelift and Biofrost.
What Makes Doublelift So Strong?
Doublelift's almost any champion he wants to be, combined with the strength and variety of his playstyles, he has contributed to his team's success whether it was Counter Logic Gaming or Team Solo Mid. His individual talents are marveled by fans from around the world and he has gone head-to-head with the best players in the world, including Bang and Ruler.
Combined with a strong support like Biofrost, he is virtually unstoppable in his lane. He's one of the few AD Carries to get one thousand kills in the League Competitive Series and still to this day, is regarded as the best AD Carry in North America.
He's mastered almost every bot lane marksman in the game and as of now, he holds a strong pool of go-to champions ranging from Caitlyn to the now deadly pick Xayah. Several times, he has been the key component of his team's victory or defeat and he is no stranger to the pressure provided by his role.
Combined with a strong team like TSM, he has the perfect toolkit to perform well in any stage whether it be the Groups Stage or the Knockout Stage, Doublelift has everything he needs. He's proven he can still achieve great things individually but with a team, he's unstoppable.
Bjergsen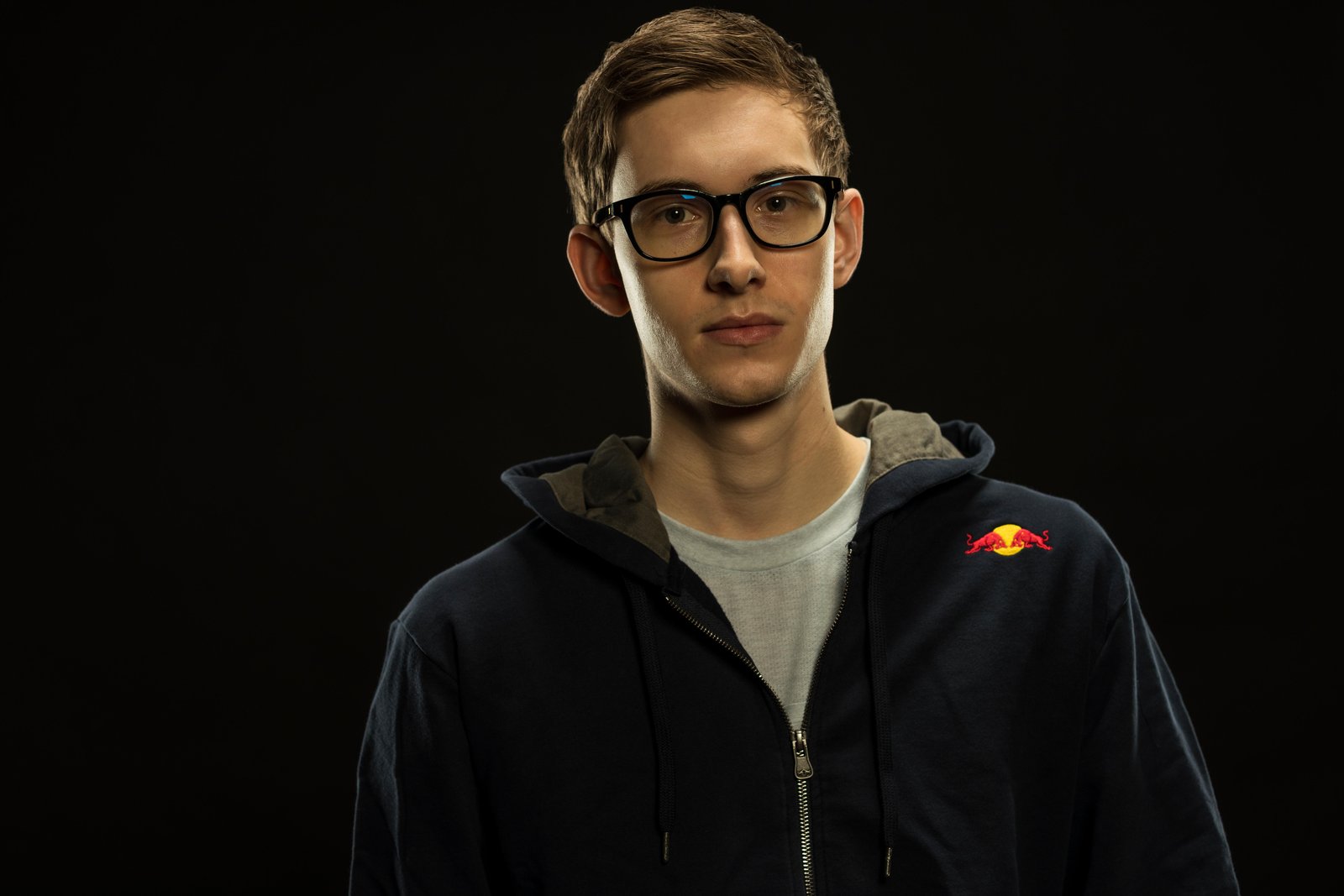 Before Doublelift, there was Bjergsen. Armed with a strong arsenal of tools, Bjergsen began to make a name for himself in the EU LCS when he was only a mere teenager at the age of sixteen. He would join the Copenhagen Wolves and make a name for himself, showing moderate success throughout the years as he helped his team achieve success through several tournaments in the region.
Because he did not meet the age requirement to play in the European LCS, Bjergsen had to sit out until he turned 17. His team had moderate success, placing fifth in the regular season and falling to Evil Geniuses in the Playoffs.
It was not until Bjergsen left the EU LCS (Being the second person at the time to do so) did he really begin to gain the fame that he has now. Bjergsen's first split went well with the team pulling a 22-6 record.
However, it was not the record that impressed the players but his fantastic mechanics in lane, surpassing superiors which stood above him and had far more experience than he did. This earned him an MVP of the Split award. It was soon learned that Bjergsen was not a name to be disrespected.
2014 Summer Split to 2016
Though he had great success in the Spring Split, the Summer Split proved far more challenging with Bjergsen being forced to not only shot-call but also perform at a higher level than he had been performing previously.
Because of this, the team struggled but they managed to overcome their obstacles and win the Summer Split as well, proving themselves dominant over rival teams at the time like Counter Logic Gaming and Cloud9.
2015
In 2015, the team managed to win the Spring Split yet again largely thanks to the superior mechanics and now refurnished shot-calling of Bjergsen. However, even with their moderate success at the Spring Split, they would still perform poorly at the Mid-Seasonal Invitational and even encounter hardships in the Summer Split.
During the Summer Split, it was here that Bjergsen realized that he was no longer the best. With new talents like Pobelter and Jensen, it became evident to the Danish mid laner that he would have to fight to protect what was his.
Despite his revamped performance, the team faced defeat to rival Counter Logic Gaming, who with former adversary Doublelift, managed to put out a dominating performance that Team Solo Mid just couldn't keep up with.
Their Worlds performance was not much better either. With the team only going 1-5 in their Group, it was evident that the team had internal struggles which had to be fixed. Shortly after Worlds, everyone but Bjergsen had left the team.
2016
With everyone but Bjergsen gone, Bjergsen quickly learned that he not only had to learn to become the best mid laner in the North American region, but he had to become a leader to the new incoming rookies.
It was at this time that teammate Doublelift came in. Alongside him, Bjergsen was not only a deadly force in lane, he was also a deadly force in every aspect of the game. He could shot-call. He could fight. He could roam and he could dominate any opponent who got in his way.
He played anything from a formidable tank like Galio to an assassin Fizz who could kill anyone in the blink of an eye. Combined with the formidable talents of Doublelift and new names like the scourge of top lane Hauntzer, former teammate Svenskeren, and upcoming support Biofrost, Team Solo Mid seemed like it was in good hands.
Who was leading Team Solo Mid during this time of new-comings? It was Bjergsen. With the knowledge of past experiences and the mechanics that were given to him by countless hours of practice, Bjergsen quickly became the leader of Team Solo Mid and one of the most notorious shot-callers in the game.
On the international stage, he is considered possibly the only player who has matched the mechanical skills of Faker, Crown, and Pawn. Not only that, he knows how to manipulate the game and call out strategies which benefit his team as a whole.
Bjergsen has not been one to shy away from a challenge, no matter how big or how small. He'll take down anyone from Pawn, who helped Samsung White to a World Championship, to solo-killing Crown, the leader of Samsung Galaxy.
He has a wide arsenal of champions and is deadly on Galio and Taliyah. Combined with teammates like Svenskeren, who had played with him in his rookie days, and Doublelift, Bjergsen is in comfortable hands to lead.
Conclusion:
Doublelift and Bjergsen have both been individuals with rich histories and performances that have lasted into today's age. Even with new rookie talents coming up, Doublelift and Bjergsen have managed to cement themselves as the leaders of the North American league.
Doublelift's ability to keep the team alive in crucial fights as long as he has his champion and enough space to deal damage is vital to the team. Bjergsen's mechanical prowess and exemplary shot-calling have not only provided them a significant lead from other teams but it's also kept them together in even the shakiest of times.
Doublelift's strongest assets come from his teammates, especially the leader. You call on him to perform something and he'll do it without hesitation. Meanwhile, Bjergsen makes sure those things happen. He's the one that calls on Doublelift to do his thing.
Together, the two are unstoppable. With Doublelift providing consistent results for the team through his unbeaten skill and Bjergsen being the dominant power in the lane as well as the shot-calling leader of Team Solo Mid, there's no doubt that combined together, the two are going to be a force to be reckoned with.