Dota 2 TI 2021 Group A Preview and Predictions

The past week or so has been very dynamic for the Dota 2 community. The International 10 is about to start, but we didn't know the groups. The draw was finally announced on Wednesday and it's time to analyze both groups!
First in line is my preview of the Dota 2 TI 10 Group A. On paper, it's the weaker group with fewer teams that are expected to make a deep run in the competition. Here's the full list of contestants here.
| | |
| --- | --- |
| Team | Region |
| Alliance | Europe |
| Evil Geniuses | North America |
| Invictus Gaming | China |
| OG | Europe |
| T1 | Southeast Asia |
| Team Aster | China |
| Team Undying | North America |
| Thunder Predator | South America |
| Virtus.pro | CIS |
Before I move on to my The International 10 Group A analysis and predictions, let me remind you of some key facts about the format and the schedule.
2021 Dota TI Group A Key Facts
The teams in the group will face each other once in the round-robin system. Each match is in the best-of-two format and this year, there won't be a live audience.
Valve recently announced that ticket sales are being canceled because of the health crisis and the latest measures in Romania.
Essentially, TI 10 will be an online event, but most teams are used to it by now and I'm sure some will even embrace that fact.
The first matches in the group start on October 7 and the last round is on October 10. Here's what happens with the teams based on their standings when it's all said and done.
| | |
| --- | --- |
| Position | Result |
| 1-4 | Upper Bracket |
| 5-8 | Lower Bracket |
| 9 | Eliminated |
With all the main facts out of the way, let's try to figure out which teams have the best chances to occupy the top spots. I've split them into three main groups based on my expectations.
Dota 2 The International 2021 Group A Favorites
I will begin with the TI 10 Group A top contenders and I see three teams that deserve a place here. I feel obliged to start with the reigning champions of OG despite the fact that the top esports betting sites don't put them among the main favorites.
Their assessment is based on the past two years and I understand that. And yet, let's not forget that OG was in a similar or even a worse position in the last two editions of the TI and we know what happened.
This team's ability to hit top form when it matters the most is remarkable. On top of that, it seems like Ceb will be playing in 2021 The International after all, despite his health problems.
Once again proving himself as a role model of dedication to his craft, Ceb IS gonna be playing TI10.

Discover an ode to passion from @Ceb and his sister @vernis_rouge, brought to you by the amazing @BMWEsports.

? Full video: https://t.co/yzapW0WVar#DreamOG | #BMWEsports pic.twitter.com/tf2xu6jNX4

— OG @T EYE (@OGesports) October 4, 2021
That's certainly a huge boost to OG's chances and I expect another masterful performance. The road to TI 10 has been dramatic and the champions almost missed the event.
In typical OG fashion, the guys are here against all odds and believe another deep run is on the cards.
I don't think it will be easy initially, but this team has the experience to improve and adapt on the move. The group stage might be shaky at times and I don't see OG at the top spot. And yet, a place in the Upper Bracket should be achievable.
The other two teams that certainly strike me as favorites are Virtus.pro and Evil Geniuses. I don't have as much to say about them because they're quite straightforward.
Both squads have been together for a while now and have excellent chemistry. That's on top of their obvious talent and mechanical skill.
I expect a consistent performance and a good position in the final Group A standings. I believe that both sides are very strong, so I won't be shocked if they split the top two places in the group. What happens next is another story.
TI 10 Group A Dark Horses
The next four teams are pretty talented and have shown flashes of brilliance in the past year or so. The reason they are not up there with the best is mostly related to their consistency.
I'm talking about Alliance, Invictus Gaming, Team Aster, and T1. I genuinely believe that these squads can beat anyone on their day. The question is whether they can beat multiple top opponents in quick succession which is required to win the Dota 2 International.
Of course, this question is more relevant for the knockouts and this is a TI 2021 Group A preview. I think that all four teams are talented enough to reach the next stage and they could very well fight for a spot in the Upper Bracket too.
Let's begin with Invictus Gaming that I see as the most dangerous side of the four. The team started 2021 with a bang after winning the Singapore Major and looked exceptional in the process.
IG has been playing in the i-League 2021 Season 2 recently and the results have been mixed. The important part to me is that Invictus Gaming has been involved in competitive Dota 2 and should enter the TI in excellent form.
I believe that the Chinese side will earn a spot in the Upper Bracket as a result.
Fellow countrymen from Team Aster also looked strong this year. They won both seasons of the i-League and performed well in the Dota 2 Pro Circuit. They are among the squads that can progress to the Upper Bracket.
As for the other two dark horses, it really depends on whether they show up. T1 is a relatively new roster that had some good moments in 2021, while Alliance has been a very entertaining team that lacked consistency at times.
Both have the potential to fight for the top 4, but it's more likely that they progress to the Lower Bracket instead.
Dota 2 TI 2021 Group A Outsiders
That leaves us with two teams that are the obvious underdogs in Group A of the 2021 Dota 2 TI. No one expects wonders from Team Undying and Thunder Predator.
Both sides have been solid in tournaments that include only teams from the Americas, but the region certainly is not as competitive as Europe, China, or Southeast Asia. The opponents at the International 10 will be much stronger and they will all bring their A-game.
I certainly expect one of these two teams to go home after the group stage and Team Undying is the more likely candidate.
TP's roster has been together for longer and the organization appointed the iconic Fear as their coach which could help them improve even further.
The International 10 Group A Predictions
Predicting such a competitive group can be a nightmare and I probably will get at least a couple of positions wrong. And yet, I've promised to share my predictions for Group A and it's time to deliver.
Here's how the final standings are most likely to look like.
1. Evil Geniuses
2. Virtus.pro
3. Invictus Gaming
4. OG
5. Team Aster
6. Alliance
7. T1
8. Thunder Predator
9. Team Undying
If you have other ideas, let me know in the comments below.
I also recommend checking our Dota 2 TI betting guide if you intend to place any wagers on the competition. It features excellent tips on how to make the best of the different markets at your disposal.
AUGUST
Casino of the Month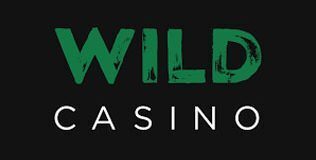 Welcome Bonus
250% up to $5,000
Read Review
Visit Site