Hide Bonus Offers
| | | | | |
| --- | --- | --- | --- | --- |
| #1 | Bovada Sports | 50% Up To $250 | Visit Site | Bovada Sports |
| #2 | BetUS | 125% Up To $2,500 | Visit Site | BetUS |
| #3 | MyBookie | 100% Up To $1,000 | Visit Site | MyBookie |
| #4 | Everygame | 100% Up To $500 | Visit Site | Everygame |
| #5 | BetOnline Sports | 60% Up To $1,000 | Visit Site | BetOnline Sports |
Dota 2 Region Power Rankings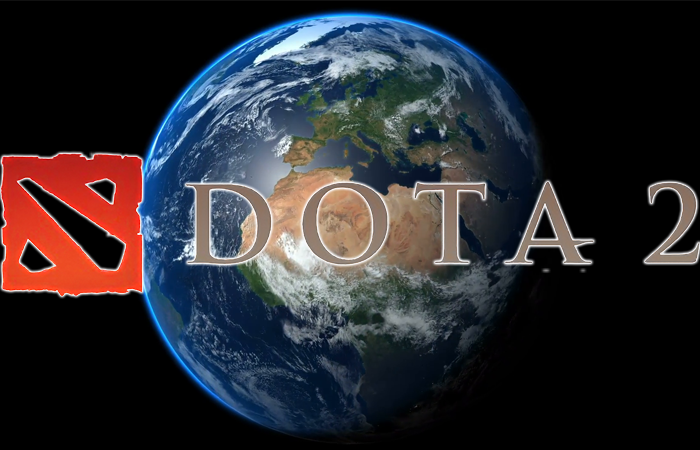 Dota 2 is an international game with a history of regional competition. For almost 10 years now, people have been playing Dota on nearly every continent on earth.
From Canada, to USA, to Germany, to Croatia, Thailand, Vietnam, China, Brazil, it doesn't matter; anywhere you go on this planet, you will find passionate Dota fans.
But which region is the best? This question and more will be answered in this article and future articles to come. I will be taking a deep dive into every region in Dota, and explaining their position on the world's stage.
Europe
China
Southeast Asia
CIS
North America
South America
1. Europe
As of November 2017, Europe is the best region in Dota. This region is home to many of the world's best teams, and the world's best team.
Team Liquid, Team Secret, and OG are based in Europe. Between Team Secret and OG, they have every Major tournament championship from before the current tournament system. They've won:
Frankfurt Major 2015. OG
Shanghai Major 2016. Team Secret
Manila Major 2016. OG
Boston Major 2016. OG
Kiev Major 2017. OG
Team Secret and OG will forever be the only teams to win a Valve-run Major tournament (not including The International) because of the new changes to the competitive system. There may be more Major tournament champions, like Virtus Pro who won ESL One Hamburg, but the days of city Majors run by Valve are over.
Team Secret has been playing very well recently. I consider them a top 4 team worldwide at the moment, because they have made deep runs in many tournaments in the new season, including taking 2nd place at the first Major of the season.
OG has been struggling as of late. They recently added Resolut1on to their roster, replacing ana after TI7. This works out well for OG because this team performs better when they are underdogs. Due to their success at major tournaments, they were considered the best team in Dota, and have struggled with that title, unlike Team Liquid, who is the clear best team in the world and continues to dominate.
Team Liquid started their run as the number one team in the world in January 2017 when their last member, GH, joined. A few months beforeBuLba joined Liquid at the same time as Miracle-, but it wasn't until GH replaced BuLba that Team Liquid took off.
In 2017, TL played in 13 events. They won 1st place in 9 of those events, including TI7.
They also had a winning streak of 5 tournaments before they lost to Team Secret at ESL One Hamburg. From May 2017 to October 2017, Team Liquid never lost a tournament.
After their loss at ESL One Hamburg, people didn't know what to expect. Was Team Liquid falling off? Did they pass their peak? Had other teams surpassed them? All of those questions were answered at Dota Pit, Liquid's next tournament, where they won 1st place again.
Europe has the world's best team, and two teams that hold every Valve Major Championship. Europe also has a slew of talented tier-2 teams. MidOrFeed, HellRaisers, mousesports, and Team Kinguin are notable tier-2 teams that, if given the chance, can make a decent run at a tournament. Mousesports won 2nd place at the Boston Major, under the name Ad Finem.
Europe is number one in the world at the moment. They're clearly ahead of the rest of the regions, but it's not a gap as big as the Pacific Ocean. It's more like the width of the Indian Ocean.
2. China
China is home to half of the world's TI championships and the most tier-1 teams in any region. China is a little segregated from the rest of the Dota world because of the culture gap, but also because they have their own Dota environment.
On the world's stage, though, China's best is better than the world's best.
China famously dominated at TI7. 3 out of the top 4 finalists at TI7 were Chinese teams. #2 was Newbee, #3 was LFY, and #4 was LGD. They all lost to Team Liquid, who won it all.
Chinese teams seem to not care much about foreign competition. They have had their own Chinese tournaments for the past few years, and then The International, where China tries to win.
Now with the new system encouraging competition all year for guaranteed spots at TI8, China has to compete in international tournaments.
The first one, StarLadder i-League Invitational #3, went horribly for China. The two Chinese teams, Vici Gaming and Newbee, went a combined 0-8 in games and finished last out of all the teams.
They did better at the following tournaments. At the second tournament, PGL Open Bucharest, LGD Gaming won 2nd, losing to Mineski in the grand finals. Vici Gaming also came 2nd at Dota Pit, losing to Team Liquid 2-3 after going up 2-0 on them.
China has the most tier-1 teams in any region. Europe has 2 (Liquid, Secret), CIS has 1 (Virtus Pro), NA has arguably 1 (Evil Geniuses only makes the cut on reputation), SEA has 1 (Mineski), and SA has 0.
China has 3 tier-1 teams.
Vici Gaming also deserves a mention, because they beat Newbee, Virtus Pro, and OG at Dota Pit. With 1 more deep tournament run, Vici Gaming will be seen as a tier-1 team.
China also has a history of success at the highest level.
This country is home to 3 TI championships.
Invictus Gaming. 2012
2014
Wings Gaming. 2016
And if history is any indication, China will be taking home another championship at TI8.
No other country or region has more than two TI championships. Europe has two (Team Liquid. 2017, Alliance. 2013). Every other region or country has one at max.
The scariest part about China is that their tier-1 teams sometimes don't make it out of the qualifiers.
LFY lost to VGJ.Thunder at the PGL Open Bucharest qualifiers. LGD lost to Keen Gaming at the ESL One Hamburg qualifiers. These are teams that are not well-known outside of China, but they managed to upset world-famous Chinese teams.
The amount of talent in China is likely higher than in any other country. This could be because of their population, or maybe China is more passionate about Dota than other countries are. What is known is that China produces some of the best teams that the world of Dota has ever seen, and continues to be a force the world is afraid of.
3. Southeast Asia
Looking through the list of Southeast Asian Dota 2 teams, you can't help but notice the quantity of quality teams. There is Mineski, Fnatic, TNC Pro Team, WarriorsGaming, Execration, Happy Feet, and many other notable teams.
The competition to make it out of this region is rough. In the early SEA qualifiers, Mineski dominated everyone. Fnatic won two qualifiers over Mineski recently, so now there is more competition.
Mineski is currently the only tier-1 team out of SEA, but if Fnatic keeps up their recent success, then they will join Mineski soon.
There is also TNC Pro Team, which was a tier-1 team for most of 2016 and 2017. They went winless at TI7, even after making it to the upper bracket, and they haven't been the same since.
SEA and SA are the only two regions with no TI champion.
Mineski has the potential to win it all next year, which is not something that I say lightly. Only a handful of teams are better than Mineski talent-wise as well as experience-wise.
Fnatic has improved tremendously with the addition of Abed. They replaced Excalibur, who was probably the worst pro player playing on a serious team. Abed was the first player to reach 10,000 MMR. Upgrading the mid position from Excalibur to Abed was the biggest upgrade Dota has seen in a long time.
They went from the laughingstock of the Dota world to a borderline tier-1 team. With a few deep tournament runs, people will start calling Fnatic a tier-1 team. They beat Mineski 3-2 after being down 0-2 in the Summit qualifiers. Abed was the best player in that series.
SEA has a rabid fan base from all the countries in the region. This region has seen tremendous growth in the world of competitive Dota, and has produced some of the best players the world has ever seen. Singapore has brought us iceiceice, a favorite player of mine. This region will only grow upwards, and a TI champion coming from SEA is separated only by time.
4. CIS
For those that don't know, CIS stands for Commonwealth of Independent States. This includes Russia, Belarus, Ukraine, and other countries from this region.
CIS is home to the original kings of Dota: NaVi!
Now they're known for being the home of Virtus Pro, one of the most feared teams in the world. If you had to choose between facing Team Liquid and Virtus Pro, it would be a difficult choice, because either team will destroy you.
CIS is ahead of North America because they have better teams.
Virtus Pro is a tier-1 team, and a top-2 team worldwide (depending on who you ask). NaVi has been struggling as a tier-2 team for most of 2016 and 2017, but recently they have been on fire. Both these teams would destroy everyone from North America.
Virtus Pro won the first Major tournament of the season, ESL One Hamburg. NaVi has not done well at tournaments, but they have in qualifiers. They beat VP 2-0 in the second-last day of the DreamLeague qualifiers. Then they beat OG in one game in the last day to secure a spot for their CIS brothers, VP.
This region is a close match with Southeast Asia. SEA has more quality teams than CIS, so I had to give it to them. With the best of CIS versus SEA, though, SEA would still probably win, and it would come down to Mineski versus Virtus Pro. Fnatic versus NaVi would be a good matchup, as well.
Other notable teams from this region are Vega Squadron and Team Empire.
Vega has qualified for one tournament so far, the Perfect World Masters Minor, where they are competing as of today's date.
Team Empire has qualified for two tournaments. They also finished 7th-8th at TI7, a placement almost no one guessed right. They placed better than Team Secret and OG, and eliminated Evil Geniuses 2-0 before getting eliminated by Team Liquid.
CIS loves Dota, thanks to Dendi and NaVi. Dendi and NaVi were the original kings of Dota. When Dota first came out, it was NaVi that dominated the world. They inspired the next generation of star players, and NaVi is still competitive to this day.
5. North America
North America is often proclaimed as the best region in the world by confident North American players. People like Kyle of Complexity, GranDGranT who is a caster/analyst, and other players believe that their region is the strongest in the world. The assertion that NA is the best region is far from the truth.
At the moment, there are no tier-1 teams. Yes, you read that properly. North and South America are the only regions in the world with no tier-1 teams.
But how can NA have no tier-1 teams when they have Evil Geniuses? Well, Evil Geniuses have not been a tier-1 team for many moons now.
Their most recent first place at a tournament was The Manila Masters in May 2017. They beat Newbee in the grand finals. In their next tournament, they placed second at EPICENTER 2017, losing to Team Liquid in the grand finals.
Since then, their performance at tournaments has been dismal. EG went 0-4 in the main event at TI7, which was the biggest disappointment in recent Dota memory. They lost to Newbee 0-2, and then Team Empire 0-2 in a massive upset.
You would think Evil Geniuses would breeze through their regional qualifiers, but even that hasn't been the case. Out of 3 qualifiers EG participated in, they won 2. That is a good ratio, but they lost to Team Leviathan in one qualifier. Team Leviathan has won a total of $20,000 in prize money, while EG has the second-highest winnings in all of esports.
EG has played poorly at tournaments, as well. They only participated in 2 tournaments this season, and they only beat 2 teams: Fnatic before acquiring Abed, and VGJ.Thunder. They lost to Mineski, LGD Gaming, Newbee, and Team Secret in those tournaments. They only won one game in those series, against Newbee.
North America's saving grace at the moment is compLexity. This is a team that has earned qualifying points already and look to guarantee their spot at TI8. No one views compLexity as a threat, but their recent performance is forcing the rest of the scene to respect them.
CompLexity has competed in 9 regional qualifiers and won 4 of them. At StarLadder, they made it to 3rd-4th, securing qualifying points. At the moment, they are competing in Shanghai at the Perfect World Masters Minor tournament.
After EG and compLexity, the talent of teams falls off considerably.
The rest of the notable North American teams, in order of skill level, are:
Immortals
Optic Gaming
Digital Chaos
Storm
Team Leviathan
Of these teams, only Immortals, Optic Gaming, and VGJ.Storm have qualified for a tournament with qualifying points. The rest of the teams are struggling to defeat each other.
North America was once the main region for international talent to migrate to. Now you see North American stars like EternaLEnVy migrating to Southeast Asia for better opportunities. Oh, how the times have changed.
The only team from NA that can compete with the world's best is Evil Geniuses. Unfortunately, they are playing like a tier-2 team and have not beaten a tier-1 team since their new roster formation.
6. South America
Last on our list is South America. This region is not famous for many things, but Dota 2 is climbing up their cultural charts. Dota 2 has taken off in South America (like the rest of the world) because it's an amazing game that's competitive and free to play.
The best thing for this region happened when Valve announced their new tournament structure. A South American team would have to be represented at every tournament that gives out qualifying points. Even if two teams from Europe or China would be better for the competition, a South American team has to be there.
There are really only two teams that are notable from SA: Infamous and SG e-sports. These two teams have been at every tournament so far. There are more teams from this region, but those two teams dominate.
SG e-sports is the team most of the world knows of. They have played in three tournaments so far, finishing last in one and 5th-6th in the other.
Infamous has been in one tournament, finishing last.
SA also has seen their star young talent Timado leave their region to join a European team, European team, MidOrFeed.
Timado was the mid player for Infamous, and they played at TI7 and even made it out of the group stages.
Some other stars of SA are Tavo and KINGRD. These players upset Team Secret at the Kiev Major 2017 and put SA Dota on the map. They were with SG e-sports at the time, and now are with PaiN Gaming. Look out for PaiN Gaming in the future.
There have been many roster changes in this region. The players that made Infamous and SG e-sports famous worldwide have left the team and have been replaced by new players. Those teams are still doing well, but making it out of this region doesn't mean you're ready to face the world's best.
This invite system is investing in the future. The current talent levels from South America are the lowest in the world. But with this boost in promotion for this region, the next TI champion might be from Brazil or Peru.