The Dodgers Won't Win the World Series This Year – 4 Reasons Why They'll Fall Short in 2020

It's easy to argue why the Dodgers could win the World Series in 2020. Their lineup is stacked, the pitching staff is loaded, and the core of the dugout all has plenty of postseason experience. LA has won seven consecutive NL West crowns and has appeared in two of the last three World Series.
In other words, nobody is going out on a limb if their World Series prediction starts and ends with "The Blue Crew."
On the flip side, it takes some guts to unequivocally say that the Los Angeles Dodgers won't win the 2020 World Series. It's a bold call to say that Dave Roberts' club may not even reach the NLCS.
Well, that's the way I see it.
Here are 4 reasons the Los Angeles Dodgers won't win the 2020 World Series.
Dave Roberts' Untimely Errors
The laundry list of late-game blunders in the postseason is starting to take its toll on the Dodgers fan base. Seemingly every year in playoffs, a situation arises where Dave Roberts makes an unpopular decision that comes back to haunt him.
These recurrences of late-inning mistakes by the LA skipper reached a breaking point in Game 5 of the 2019 NLDS. Mishandling his usage of Joe Kelly and Kenley Jansen was certainly head-scratching, but sending Clayton Kershaw out in the 8th inning to face right-handed hitter Anthony Rendon didn't make any sense at all.
Rendon proceeded to blast a home run over the left-field wall on Clayton's second pitch. With his pitcher unraveling before his eyes, Roberts watched Juan Soto send a moonshot over the right-field wall on Kershaw's very next pitch. You know the rest.
For the third straight season, the Dodgers' season ended with the baseball community questioning Dave Roberts' judgment. Well, some were questioning — others were scolding.
Starting Pitching Lacks Depth
There is no doubt in my mind that Walker Buehler will be a sincere NL Cy Young candidate in 2020. Although he's no longer an ace, Clayton Kershaw can still be effective.
But what are the Dodgers going to get out of David Price in his 13th year as a pro? The soon-to-be 35-year-old southpaw is coming off yet another injury-riddled year and sported his highest ERA since 2009.
Alex Wood reunites with LA after a one-year stint in Cincinnati. However, is that a good thing? Wood is the antithesis of a guy who can eat up innings, plus he missed four months in 2019 with a nagging back injury.
Perhaps it's finally time we'll see Julio Urias blossom at the Big League level, but don't start counting any chickens before they hatch. My hunch is that if Los Angeles is going to contend for a World Series in 2020, they'll need to acquire more help in their starting rotation. Preferably a veteran right-hander with a lot of moxie.
Cody Bellinger WILL Regress
I could rephrase the title of this segment to "Cody Bellinger Has Already Regressed," and I'd be entirely accurate. I'm not knocking Cody for not keeping up the torrid pace he set in April; that would be unheard of.
Nevertheless, what I will do is point out that Bellinger hit .272 in June and .265 in July. "Belly's" consistency diminished further in August as he hit a paltry .235, and we all remember how inefficient he was in the postseason (.211, 0 HR, 2 BB, 7 K).
The short version is that after a spectacular first two months of the year, Cody was very pedestrian-like throughout the entire summer and into the fall.
The Braves and Nationals Are Better
As potent as the Dodgers batting order is, I'd give the edge to the one in Atlanta. As reliable as the pitching staff in LA is, it pales in comparison to the one in the nation's capital.
But let's dive deeper.
Along with a lineup that is stockpiled with talent, the Braves have a sufficient number of arms they can count on. The totality of Atlanta's roster is why they are featured in my 2020 World Series prediction post.
Assessing the defending champs, Juan Soto and Trea Turner are going to continue to develop. The confidence gained from last season's October run will undoubtedly carry over into the upcoming campaign.
I failed to mention the NL Pennant sleepers like the Reds or the Brewers, but I think you catch my drift.
The National League has a handful of legitimate World Series contenders aside from just the Dodgers.
Going Away
One glance at the NL West odds, and it's evident the Dodgers are in a league of their own. With that being said, the competition in the rest of NL is brutal.
I suspect Cody Bellinger continues on his downward trend, I don't trust the back end of LA's pitching staff, and Dave Roberts has proved time and time again that he crumbles under pressure.
These are just some of the reasons why the Los Angeles Dodgers won't win the 2020 World Series.
On top of that, there's hardly any upside to be had. The leading MLB bookmakers installed the Dodgers as the WS favorites (+375), while you can latch onto the Braves at +2000 and the Nationals at +2800.
Need I say anymore?
For more baseball content, head over to our baseball blog.
August
Casino of the Month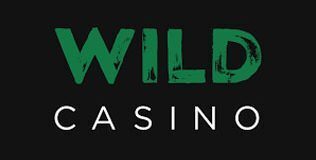 Welcome Bonus
250% up to $5,000