The "Dime a Dozen" – 12 of the Best Steals in NFL Draft History

Just like in shopping, a "steal" in the NFL draft is a gem found at bargain-basement prices. The names below were not top names at the draft. They often had to wait while dozens of players—and sometimes a hundred or more—were chosen before them.
But the wait was worth it, and these players went on to make more than names for themselves. In some cases, they made history.
Here are 12 of the best steals in NFL draft history.
Tom Brady
So famous that even his friends are sick of hearing his name, Brady barely has enough fingers to hold all of his Super Bowl rings. So why was he chosen so late in the 2000 draft?
One year before, in 1999, the draft class was awash in quarterbacks. The list included top picks Daunte Culpepper and Donovan McNabb, among other highly regarded prospects. They were the names gaining the big attention, and teams filled gaps in their rosters with these players.
Thus, when the 2000 draft rolled around, teams weren't looking to fill the QB position. In fact, running backs, wide receivers, and tackles were the positions chosen early and frequently in this class.
It's true that the Jets grabbed quarterback Chad Pennington at pick 18, but you didn't see another QB chosen for a good, long while. And isn't it interesting that Pennington lasted ten years in pro football, while Brady has already recorded double that and isn't finished yet?
Also, Brady's combine numbers were pretty unimpressive. He had the 40-yard dash speed of a much heavier defensive lineman and the vertical jump of a bored teenager in gym class. Nothing there to get too excited about.
Rumor has it that Brady was so upset by the time the sixth round of the draft rolled around and he hadn't been chosen that he had to go outside to walk around. But the Patriots took a chance on him.
Brady was the fourth-string QB as his rookie season began. In his second season with the Pats, he became their starter. They've never since had a losing season. That's a couple of decades of solidly successful season records.
Joe Montana
If you were lucky enough to live in the Bay Area in the 1980s, then you, too, basked in the glory of the San Francisco 49ers. Their mascot in that decade should have been King Midas; everything they touched turned to Super Bowl rings.
Back in college, as a member of the Fighting Irish, Montana had a reliable habit of coming into a losing game with just a few minutes left on the clock and winning it for Notre Dame. Later, in his professional years, Montana would go on to create more than 30 final-quarter comebacks.
Why didn't Montana just play the whole game when he was at Notre Dame, you might wonder?
Notre Dame thought it already had a good QB in Rusty Lisch, a man who went on to play quarterback in the NFL. However, in Lisch's five seasons in professional football, he threw only one touchdown. So, even in college, Montana was overlooked, despite repeat stellar performances.
Before we had the NFL Combine as we know it today, there was a similar type of physical assessment based on one's position. On a scale of one to ten, Montana only rated a 6.5 based on his performance in this quarterback-specific agility trial. On top of that, scouts thought he had a weak arm.
So, at the draft, he had to hang out while 81 other players were chosen before him. Among those players chosen before Montana were three quarterbacks. These QBs were Jack Thompson, Steve Fuller, and Phil Simms, all later known as, "Who? Who? And Who?"
Although the starting 49ers quarterback in 1979, Steve DeBerg, led the league in completions, once Bill Walsh saw what Montana could do, DeBerg was ousted as starter. He was shifted to the Denver Broncos shortly thereafter and then worked his way through a handful of other teams.
With Montana at the helm, the 13-3 season in 1981 was the best season record the team had ever had up to that point. Long story short, Montana went on to win four Super Bowls, become the league's MVP a couple of times, be named the Comeback Player of the Year, have his jersey retired, and win many more accolades, besides.
The '80s were great if you were a San Francisco fan. And don't even get me started on Jerry Rice and Steve Young. Such a miraculous squad, and they did it with smiles and great attitudes.
By the way, if you thought Montana was a deep draft pick at number 82, the only other Pro Bowler the 49ers drafted that year was wide receiver Dwight Clark, who was chosen 249th.
Richard Sherman
Forget the five times Sherman's been elected to the Pro Bowl; you really know a player's a superstar when his picture is on the cover of the Madden video game.
Drafted by the Seahawks in 2011, cornerback Richard Sherman became a critical component of an elite defensive backfield line known as the "Legion of Boom." The L.O.B. (as they were known) had the best defense in the league in 2013 and took the team through six winning seasons to a victory at the Super Bowl.
In a 2013 championship game against San Francisco, 49ers quarterback Colin Kaepernick threw a pass that was batted away from the receiver by Sherman. This play is known as "The Immaculate Deflection" and is considered one of the finest in Seahawks history.
Sherman gained some notoriety for calling himself the "greatest cornerback in the league." The only problem with this criticism is that he proved it to be so.
When he was drafted, Sherman signed a four-year contract with Seattle for about $2 million. When his contract was up, he re-signed with the team for more than $50 million.
The team had evidently come to see that his value was 2500% of what they'd originally thought, back in 2011 when 153 other players were chosen before him, including 24 cornerbacks.
Sherman played for Seattle for seven years before moving to the 49ers. He's been a Pro Bowler, a Super Bowler, the league's leader in interceptions, and he made the All-Decade team. This draft-day wallflower quickly became a redwood, the tallest tree in the forest.
Russell Wilson
Seahawks fans go crazy for Wilson. Already considered a "legend," one must admit that—despite his relative youth—he deserves it. He's currently the NFL player with the biggest paycheck, having recently signed a $140 million contract.
Wilson had been playing with Seattle for about a minute and a half before taking the team to the Super Bowl in the 2013 season. Oh, and then taking the Seahawks right back there the next year.
Wilson had a few injuries in 2016, one of which included getting stomped on by Dolphins player Ndamukong Suh, a man of not-inconsiderable girth. However, despite injury, Wilson didn't miss a game all season and recorded more than 4,000 passing yards.
In 2018, fans worried that the 'Hawks couldn't make post season because their roster had undergone too much of a shakeup. Some players had left the team, and others were injured. However, Wilson defeated Mahomes and the Chiefs to worm his way into the Wild Card round. 2019 had Seattle playing again in the postseason.
Wilson has been selected for the Pro Bowl seven times, was Rookie of the Year, was the league leader in passing touchdowns in 2017, and, of course, was Super Bowl champ.
Wilson is a remarkably intelligent player, and why wouldn't he be? One grandfather was a university president, and another grandfather was a well-known artist.
Russell's Ivy League-educated dad became a lawyer (after playing preseason for the San Diego Chargers), and his mother is a medical professional. Wilson has intelligence and athleticism running in his veins.
Fun fact: In high school, Wilson was in Sports Illustrated.
Bart Starr
Drafted in 1956 by the Green Bay Packers, this quarterback tried to quit football in high school, but his forceful, WWII veteran father made him get back out onto the field. Starr then led his team to an undefeated season.
He was named an All-American in high school before enrolling at the University of Alabama, where he played on and off due to injury. Starr was recommended to the Packers, who picked him up, albeit very late in the draft.
With Green Bay, Starr spent the first few years as a backup until a little guy named Vince Lombardi came onboard. Maybe you've heard of him?
Lombardi noticed Starr's value immediately, and made him the starting QB, to the chagrin of the previous starter, Lamar McHan. McHan transferred to the Baltimore Colts soon afterward.
The next season, Starr took the Packers to the championship game. They lost that year but won the championship game the next two years in a row. In 1966, the Associated Press named Starr football's MVP.
Starr won the first two Super Bowls in history. In Super Bowl I, the Packers faced the Kansas City Chiefs. Kansas City scored their only points in the second quarter, while the Packers scored consistently throughout the game, for a final score of 35-10 in favor of Green Bay.
In the second-ever Super Bowl, played in Miami, the Packers faced the Oakland Raiders. The Raiders came into the game off of a terrific 13-1 regular season, as opposed to the Packers' season of 9-4-1. Yet Green Bay was still favored to win by 13.5 points, despite being forced to use third-string running backs.
Oakland came into the game with a much-lauded defense, fondly known as the "11 Angry Men." But it was offensive strength the team needed, something the team did not boast that year.
Oakland scored two touchdowns but couldn't keep up with Green Bay's touchdowns and field goals. As in the first Super Bowl, Green Bay scored in all four quarters. The game went to the Packers, at a final score of 33-14.
The 19-point difference far outstripped the already-large spread, cementing the NFL's (now called the NFC) perceived dominance in football over the upstart AFL (now the AFC). That would all change the following year when the Jets would win Super Bowl III, however.
Bart Starr was named Super Bowl MVP in both of these first two Super Bowls.
In addition to Starr's Super Bowl triumphs, he was also a Pro Bowler four times and garnered a whole bunch of other important-sounding honorifics.
When Starr retired as a player from the team in 1971, he took on the role of QB coach for the Packers. A few years later, he became the team's head coach and remained as such for several years, into the early 1980s.
Johnny Unitas
Johnny U was famous for more than his football; he was seen as the epitome of the clean-cut athlete of the past, right up against what was deemed the sideburn-wearing hooliganism of Joe Namath's "new football."
Thus, Unitas didn't just have football fans on his side. He also had the establishment rooting for him, the NFC firmly in his corner, and had the fervent support of anyone leery of this new "AFC" football league and its upstart players and fans.
In short, it was a clash between besuited, crew cut, Post-War America and the burgeoning hippie era of free love and crumbling class distinctions. When Unitas' Colts met Namath's Jets at Super Bowl III in 1969, the football world hung on the outcome with bated breath.
Spoiler alert: Namath won, the Jets won, and the AFC was now "o-ficially" part of American football.
But not for want of skill on Unitas' part.
Born in 1933, Unitas was drafted in 1955 by the Pittsburgh Steelers, as the 102nd overall pick. As a member of the Louisville Cardinals football squad in college, the tall, skinny Unitas was team captain.
At more than six feet tall but weighing less than 150 pounds, he was able to borrow Kate Moss' dress for prom. (Not really, of course. But only because she wasn't born yet.)
However, the school's football team did not impress, and Unitas entered the draft as a virtual unknown.
Although Pittsburgh drafted him, they released him again after deciding he was too dumb to be a quarterback. The next year, he joined the Baltimore Colts.
Unitas saw action after the Colts' starter broke a bone. He threw for a 55% completion rate that rookie season, making nine touchdowns.
Unitas ultimately became a Super Bowl champ, a ten-time Pro Bowler, the undisputed leader of the league in passing touchdowns (four years in a row), and made the Colts a force to be reckoned with all through the '60s and into the early 1970s.
Shannon Sharpe
Although his brother Sterling was drafted near the top of his class, at number seven overall in the 1988, tight end Shannon was chosen far, far down the list when he entered the draft two years later.
Shannon played with the Denver Broncos from 1990 to 2003, with a little break in the middle when he played for the Baltimore Ravens. The Broncos drafted Sharpe with a paycheck of $148,000 for his first year with the team. The next year, he only made $110,000. But his income rose steadily from 1992 and beyond.
Opposing teams had to double-team Sharpe; his skill justified pulling defenders off of other offensive players. He scored ten touchdowns in the 1996 season and repeated the performance in 1998. For a position that typically pass blocks and is out there to protect the QB, these are significant scoring numbers.
Sharpe won three Super Bowls and made the cover of a Wheaties Box. (Forget the NFL; you're not a real athlete until you're acknowledged by General Mills.)
Shannon was elected to the Pro Bowl eight times, and his college retired his number. Ironically, his college jersey number was No. 2, probably how Shannon felt behind brother Sterling, until Shannon started winning Super Bowls.
The higher-ranked Sterling never won the Big Game (although he made it to the Pro Bowl multiple times), and his career was cut short due to a serious neck injury. It has possibly made Thanksgivings at the Sharpe house very uncomfortable, especially when they turn on the football game.
Andre Reed
There's something to be said about going into the league virtually incognito. Unlike the guys in the draft's top ten, the ones with cameras in their faces and with every fail scrutinized, discussed, and ultimately sneered at, the ones lower in the draft can take some time to find their rhythm.
Wide receiver Andre Reed went to college at Kutztown. Yeah, I've never heard of it, either. That may be why scouts weren't hot on his tail.
A member of the 1985 draft class, Reed was picked up by the Buffalo Bills and played with the team for 15 years, taking the team to four Super Bowls. He's been called "an army of one."
Of the more than ten thousand wide receivers who have played for the NFL over the years (yes, I calculated it), Reed is considered in the top 20 best of all time. He received for more than 13,000 yards, one of the highest receiving stats in history for a wide receiver.
The Bills released Andre Reed and standout running back Thurman Thomas in 2000 because of budgeting issues, forgetting that there's a reason these were among the highest-paid players on the roster. It may have saved the team some dollars, but it cost them success.
The team went into a slump that lasted longer than a decade. In fact, they didn't make an appearance at the playoffs again until 2017.
Note: sometimes teams will look at a player's age and length of time with the team and think they're being proactive by releasing the player at what owners and coaches think is "the right time."
"Let's make room for new blood," the powers that be will think, forgetting that the older player is a tried and true winner. I wonder…will the Patriots regret releasing Brady as much as the Bills regret giving up Reed?
Roger Staubach
Even people who don't follow football know this name. "Staubach," they say. "Not sure who he is, but he's definitely a football guy."
But as I said, that's just the non-football people. (There are about three of them. I checked.) Football fans know Staubach as one of the best quarterbacks in the history of American football. But let's begin at the beginning.
Staubach won the Heisman at the Naval Academy (and also captained the Navy's baseball team). Although he was drafted in 1964, he didn't begin playing pro football until 1969, after time spent fighting in Vietnam.
Staubach did incur some injuries during his early years with Dallas, which made for some spotty on-field attendance, but he did perform well when he was healthy. By 1973, he was feeling good and on top of his game.
The only football colors Staubach ever wore were blue and silver. He played with the Dallas Cowboys his entire 11-season career, taking the team to the Super Bowl five times, and was the starting QB in four of those championship games.
Staubach is one of the few players in NFL history to win both the Heisman Trophy and Super Bowl MVP recognition. Note to those of you who bet on the NFL: don't rely solely on combine numbers, draft placement, and hype. Stay alert for grit and focus and sometimes just a sheer love of the game that can take a player and his team into the playoffs.
He's remembered for a 50-yard Hail Mary he threw in a 1975 postseason game against the Vikings that gave the Cowboys the victory. Even three-decade Cowboys coach Tom Landry admitted he was shocked, thinking they'd already lost the game.
Mark Clayton
This wide receiver worked as a counterpoint to Dan Marino's quarterback excellence. Clayton is a five-time Pro Bowler and is among the NFL's top 40 WRs in receiving yards at 582 receptions for just under 9,000 yards. He also made 85 touchdowns in the process.
Clayton came out of the Louisville Cardinals program. His final year in college, he averaged 21 yards per reception and scored six touchdowns.
It's a real mystery as to why Clayton was picked so late in the draft. It's possible that the Dolphins didn't feel any sense of urgency, already having sufficient wide receivers on the roster. As noted above, perhaps teams across the league were simply shopping to fill other positions.
Whatever the reason, the Clayton-Marino partnership was a dominant force in the league. Marino is considered one of the greatest QBs ever, but a large part of his success was due to Clayton's arms and legs.
Fun fact: When Marino was giving his Hall of Fame speech, he tossed his football into the audience, where it was caught by Clayton.
Jake Scott
This safety, drafted in 1970, was another Dolphins standout. He spent two years at the University of Georgia before going on to play professional football, first for one year in Canada and then coming into the NFL.
In Scott's second year with Miami, he helped his team get to the Super Bowl by making seven interceptions and more than 300 punt return yards. He made it to the Super Bowl again when the Dolphins had a perfect season in 1972.
In Super Bowl VII, the Dolphins defeated the Redskins, 14-7, in one of the lowest-scoring Super Bowls in history. In this game, Scott was named MVP.
It's rare for a non-quarterback to be named MVP; in fact, Scott was only the second player on the defensive line to be granted the honor. It's a testament to Scott's significant contributions—two interceptions and more than 60 return yards—during the game.
Fran Tarkenton
Here's another name that's instantly recognizable, even though it's been four decades plus a few years since he's graced the turf.
This Hall of Famer spent nearly two decades playing professional football. Compared to the other names on this list, you may think that a 29th pick isn't a "steal." After all, it's more than 100 spots higher than some of the other star players discussed here.
However, when you consider what Tarkenton brought to the table, even grabbing him at number 11 or 12 could be considered a steal. It's like paying for a modest ring at Macy's and finding you've just bought yourself the Hope Diamond.
The son of a preacher, Fran became QB with the Georgia Bulldogs under winning coach Wally Butts, and together, they won the Southeastern Conference.
Tarkenton was drafted by the Minnesota Vikings and played his first pro game against the Chicago Bears. He scored five touchdowns in that game, four passing and one running it in. The Vikings humiliated the Bears 37-13, and Fran was firmly ensconced as One to Watch.
The Vikings were a new team, and they had their growing pains. However, Tarkenton went on to become the Most Valuable Player in the NFL in 1975, a nine-time Pro Bowler, Offensive Player of the Year, and the league leader in passing touchdowns.
Tarkenton later wrote a number of books and founded a software company.
To Sum It Up
Every time some establishment entity comes up with a statistics-based rating system, a few mavericks will upend the mathematics with surprising performances.
Don't get me wrong, there are plenty of football players who excelled at the combine and were chosen high in the draft. But until those are the only guys who succeed in football, we're going to have to keep our minds open and our eyes on the underdogs.
August
Casino of the Month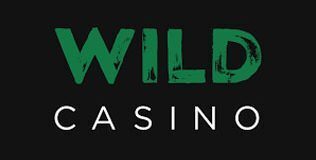 Welcome Bonus
250% up to $5,000