Hide Bonus Offers
| | | | | |
| --- | --- | --- | --- | --- |
| #1 | Bovada Sports | 50% Up To $250 | Visit Site | Bovada Sports |
| #2 | BetUS | 125% Up To $2,500 | Visit Site | BetUS |
| #3 | MyBookie | 100% Up To $1,000 | Visit Site | MyBookie |
| #4 | Everygame | 100% Up To $500 | Visit Site | Everygame |
| #5 | BetOnline Sports | 60% Up To $1,000 | Visit Site | BetOnline Sports |
DFS Preview and Picks for Opening Day of the 2019 MLB Season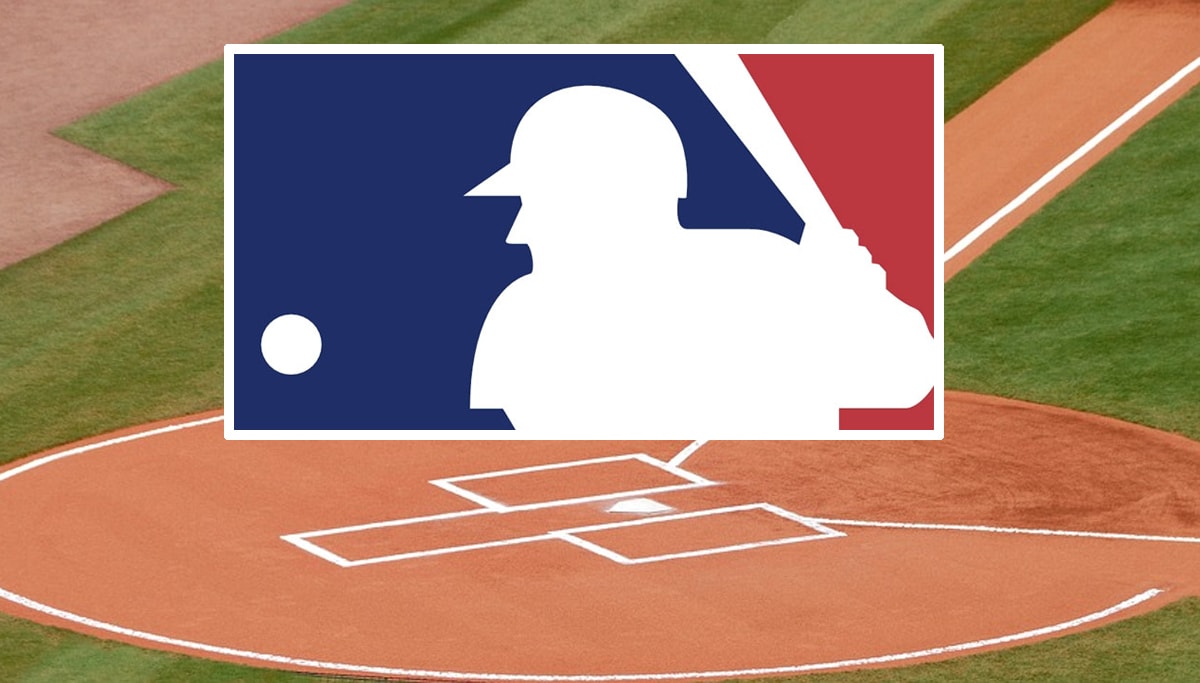 Page updated on March 22
I broke down how you'll want to look at Opening Day MLB DFS contests right here earlier this month. I'm back for updates now that DraftKings finally released their player salaries.
We are now just over a week away from the beginning of the 2019 MLB season, which obviously means research for daily fantasy baseball Opening Day contests can officially start.
I was on top of that weeks ago, but now that we have actual player salaries, we can get serious about our preparation.
Two things to keep in mind for your research over the next week and a half: the Opening Day main slate at DraftKings doesn't have every team, and the starting pitchers/lineups could be altered between now and then.
2019 Opening Day MLB Betting Lines
Despite the first official day of the 2019 MLB season coming in the not-too-distant future, Opening Day MLB odds aren't available at the online betting sites.
That's to be expected, as we still don't have every team's starting pitcher listed. That, and you can actually still bet on MLB preseason games.
Injuries and lineup changes can still alter how MLB betting will go for Opening Day, so be sure to just check for the latest MLB lines before you finalize your daily fantasy baseball lineups.
The plan is to update this section with all of the games and their odds for the Opening Day main slate. For now, catch yourself up on what to expect and how to bet on Opening Day.
Top MLB DFS Pitching Options
When I first took a look at who the top Opening Day MLB DFS pitchers might be, there were just two official options. Jacob deGrom is still expected to start for the Mets, but Clayton Kershaw is no longer slated to toe the rubber in game one for the Dodgers.
That opens things up for another LA hurler (yet to be announced), while deGrom and his Mets aren't even included on the Opening Day slate at DraftKings.
I'd like to restrict my Opening Day analysis to the biggest main slate of the day, as it features nine games (18 of 30 MLB teams). You can certainly play whatever other slates DK and other daily fantasy sports sites push out, but this should be your main focus.
Most of the teams have a pretty good idea as to who their probable starting pitcher will be on March 28th, so we can finally point to the top MLB DFS pitching options for Thursday and also formulate a plan as far as our favorite MLB DFS hitters go.
Here are my favorite arms for Opening Day on the main slate at DraftKings.
Justin Verlander – Houston Astros ($11k)
JV is presently the priciest arm on the slate and likely the top spend. He's got a pretty good matchup in a pitcher's park against a less than imposing Rays lineup.
Verlander was brilliant on the road (12-2, 2.14 ERA) last year but did have a little trouble against the Rays. I wouldn't let that take me off of him, though. He's a stud and looks like a great play. The price just isn't amazing, obviously.
Blake Snell – Tampa Bay Rays ($9.4k)
Sticking in that same game, we get some value with Snell coming in at just $9.4k. He was a beast last year, as he went 21-5 with a disgusting 1.89 ERA. He also racked up 221 whiffs and dominated the Astros (2-0, 1.26 ERA).
I don't love using pitchers against a loaded offense like Houston, but this is a great play for GPPs. Nobody will want to pay for Snell in this spot, but after owning this matchup last season and going 10-1 with a crazy 1.27 ERA at home, he has to be on your radar.
Zack Greinke – Arizona Diamondbacks ($8.6k)
Greinke isn't quite as dominant as he once was, but he feels a little cheap as he goes to LA to battle his former team. Greinke gave up more hard contact than we prefer last season, but he still fared well enough (3-1, 3.86 ERA) against the Dodgers.
This is another play that may not be overly popular, as Los Angeles can obviously murder any pitcher's soul. Greinke knows the matchup and park, though, so at this price, he may be worth a roll of the dice in daily fantasy baseball tournaments.
Rich Hill – Los Angeles Dodgers ($8.4k)
We know now that Kershaw isn't getting the ball on Thursday, but the Dodgers have yet to announce who will. My guess at this point is it'll be Rich Hill, but obviously temper your expectations a bit and make sure that's the case.
If so, Hill feels like a solid value at this price. He offers solid strikeout upside and is facing a D'Backs squad that lost some power this offseason. This really isn't a bad spot for any Dodgers arm, so be sure to keep tabs on what LA plans on doing here.
Jameson Taillon – Pittsburgh Pirates ($8.2k)
Pittsburgh's best pitcher is on the MLB DFS radar on Opening Day, as he gets an erratic Reds team that he fared well against (3-2, 3.16 ERA) across five starts in 2018.
Cincinnati did improve the talent on their roster, and Great American Ballpark is not an easy place to pitch, but perhaps both of those facts could keep Taillon's ownership down.
Carlos Rodon – Chicago White Sox ($7.5k)
If you're looking for some straight down the middle options, Rodon could fit the bill, as he's just $7.5k and gets a nice matchup against the weak Royals.
Kansas City will be without star catcher Salvador Perez, while Rodon faces a familiar foe. He was solid against them in 2018, but the nice thing is he's fully healthy after missing a lot of action a year ago.
KC is not a tough matchup, and Rodon can rack up the Ks in a hurry, so I'm digging the value and upside here.
Chris Paddack – San Diego Padres ($7.3k)
San Diego has yet to name an official Opening Day starter, but it's looking like Paddack has a chance. The rookie is a risky start to begin the year, but he's also looking at a solid matchup at home against the Giants.
These debuts can go really poorly or work out swimmingly. At this price against a weak roster, I don't mind taking a stab at Paddack or whatever other Padres arm gets the nod.
Brad Keller – Kansas City Royals ($4.8k)
I'm just working with the pitchers right now that are either confirmed for Opening Day or may have a solid shot at starting. I also am avoiding awful matchups or pitchers that are not very reliable.
Someone like Jose Berrios could easily make this list, but I probably won't be too excited to pay for him ($9k) in a tough matchup with the rival Indians.
I don't think anyone is jumping out of their chair to roster Brad Keller, either, but if you want to go way up with someone like JV or load up the bats, it's not the worst daily fantasy baseball strategy.
Keller certainly wasn't bad in 2018, as he went 9-6 with a solid 3.06 ERA. Facing a beatable White Sox lineup that he went 2-1 with a 3.75 ERA against last year, I think you could do worse at this price point.
Daily Fantasy Baseball Picks – Hitters
You're going to need to do more work before you finalize your pitchers at DraftKings.
One step is to actually get all of the options and figure out who you like the most, and the other is to see how that list meshes with the bats you covet.
It's fun to just go click on all of the elite sticks, but we all know that's not always how to win in daily fantasy baseball. Stacking teams and/or games is also very helpful, and it can even get us exposure to cheap bats that are in a great spot.
Try to consider the following when picking your hitters for Opening Day.
Player talent
Player production
Player splits
Pitching matchup
Park factor
Weather
It's too far out to know what the weather impact will be, and for some of the games, we don't even know what arm some offenses will be facing. That understandably impacts how you view player splits, too, so keep those things in mind as we get closer to Opening Day.
For now, one of the biggest things you can consider is park factor. That is going to be enhanced or minimized depending on weather and pitching matchups, but I think we can loosely target these games.
Indians vs. Twins
Pirates vs. Reds
Cubs vs. Rangers
This is definitely looking like a slate where we can pick our spots more than just stacking one team or game. However, if you're looking for stacks, this trio of games isn't a bad place to start.
As for actual MLB DFS picks in the hitting department, let's go over my favorite plays and a pivot at each main position at DraftKings (keep in mind you'll need to make sure any of these players are actually in the lineup).
C: Willson Contreras – Chicago Cubs ($4.4k)
Contreras is not cheap, but few Cubs/Rangers will be cheap with their game going down at Globe Life Park.
This is a great park for the long ball, while Contreras gets to face a southpaw in Mike Minor. Contreras owned a .446 slugging percentage versus lefties last year, while Minor has some issues with home runs — specifically against right-handed hitters (19).
If you're looking for a bit more value at catcher, you could stay in this same game and target Isiah Kiner-Falefa ($3.1k) if he gets the start behind home plate. He's also facing a southpaw in Jon Lester and fared better against that handedness in 2018.
1B: Yonder Alonso – Chicago White Sox ($4.1k)
While I don't mind taking a flier on a cheap Brad Keller in GPPs, I also realize stacking the White Sox (or even just picking your spots) could be profitable.
Chicago bats in general could be fun on Opening Day, but I particularly like Alonso at a weaker than usual 1B position. Alonso has mashed righties throughout his career, and the right-handed Keller understandably has issues with lefty bats.
If you prefer to save a bit here, Tyler White ($3.3k) also wrecks southpaws and would be a very contrarian play going up against Blake Snell.
2B: Whit Merrifield – Kansas City Royals ($4.5k)
I don't love to get in the habit of using KC bats, but they don't have the worst matchup at home against Carlos Rodon. I do like Rodon's value and upside in this spot as well, but using a one-off bat or two isn't a bad thought here, while a Royals hedge stack is also in play.
Merrifield slayed left-handed pitching (.357/.406/.538 and 5 HR) in 182 at bats last year, so this could be a good matchup for him. Rodon has also given up 40 long balls to righties in his three-year career, so the numbers support some KC righties.
Merrifield is not cheap, either, so this could be a fairly contrarian play. Jose Altuve ($4.4k) is a fine pivot and could be even more contrarian with a showdown versus Blake Snell ahead of him.
If you want to go even deeper, keep an eye on Pablo Reyes ($3k) if he makes the Pirates' Opening Day roster.
3B: Kris Bryant – Chicago Cubs ($5.4k)
I really like the Cubs against Mike Minor to get the season started, and I doubt I'll be alone there. Bryant is obviously one of their best mashers, and he's not cheap for two reasons: the park factor and that he has fared very well versus southpaws.
Bryant is hitting at a .322 rate against lefties over the past three years, and he gets a big park upgrade here. You can pick your spots in this game, but fading KB feels like a mistake.
Manny Machado ($4.8k) is a little cheaper and will be a tough fade in his Padres debut, while Alex Bregman ($4.9k) and Jose Ramirez ($5.1k) are a couple other studs in tough spots that are always worth spending on.
If you want to save some cash, consider Jung Ho Kang ($3.4k). He has been ablaze (5 homers) during spring training and could look to get the 2019 MLB season started hot in a hitter's park against the Reds.
SS: Javier Baez – Chicago Cubs ($4.8k)
Change the record, right? Sorry, but the Cubs feel like the top stack on the Opening Day main slate at DraftKings. Fading them could be dangerous, but they're admittedly very pricey, and you are unlikely to get them all and quality pitching.
Baez is another Cubbie that destroys left-handed pitching, though, so I can't leave him out. His power, the matchup, and the park factor combine to make him one of the more coveted plays of Opening Day.
You're not saving much cash, but Adalberto Mondesi ($4.5k) feels like an awesome pivot. He burst onto the scene with 17 home runs last year and has continued to look great during the 2019 MLB preseason.
He's another fine elite option to consider at SS, but if you want some savings here, I don't mind Elvis Andrus ($3.3k) in that Cubs/Rangers contest.
OF: Mike Trout – Los Angeles Angels ($5.6k)
Can you stack the Cubs, get elite pitching, and also roster the $430 million man? I'm not sure, but you certainly should consider switching things up to get him.
Trout could be popular despite the massive price tag, but he's facing a familiar foe in the Athletics and is the best hitter in baseball. Whether he mashes one over the fence or not, he's a threat to rack up walks, hits, and runs every time he touches the plate.
OF is loaded as usual, but this main slate is without some of the usual suspects. With some normally alluring OF options looking at dicey matchups, it's possible spending on Trout could be a necessity.
If you disagree or just can't find the funds, drop down to Daniel Palka ($4.2k) or Hunter Renfroe ($3.6k). As I've touched on, matchups will only get clearer, and the closer we get to Opening Day, a ton of amazing value will open up when final starting lineups are released.
My favorite MLB DFS picks should help you get started and hopefully send you off in the right direction, though.
Optimal MLB DFS Lineup for Opening Day
It's not that tough to rattle off some of the elite options out there. What's difficult is finding room for them all and coming away with the perfect (and winning) combination.
I don't think you can fully get there just yet, but with us being a week from the official start of the 2019 daily fantasy baseball season, I still think it will be helpful to set up a "shell team," so to speak.
Here's what my MLB DFS lineup looks like right now, and if nothing major changes, I love it for Opening Day.
P: Zack Greinke – Arizona Diamondbacks ($8.6k)
P: Blake Snell – Tampa Bay Rays ($9.4k)
C: Willson Contreras – Chicago Cubs ($4.4k)
1B: Yonder Alonso – Chicago White Sox ($4.1k)
2B: Whit Merrifield – Kansas City Royals ($4.5k)
3B: Asdrubal Cabrera – Texas Rangers ($3.3k)
SS: Javier Baez – Chicago Cubs ($4.8k)
OF: Daniel Palka – Chicago White Sox ($4.2k)
OF: Nicky Delmonico – Chicago White Sox ($3.5k)
OF: Albert Almora Jr. – Chicago Cubs ($3.2k)
JV is certainly on my radar, and I'm not ignoring guys like Luis Castillo or Jameson Taillon, but I love the idea of Blake Snell being contrarian. He ripped Houston up to the tune of 29 fantasy points per game last year and should be bringing his best stuff at home in his 2019 debut.
Greinke always gets up to take on his former Dodgers squad, too, so this looks like a very solid pairing. Pay up for JV or pay down for Taillon/Castillo as you deem fit.
I hope to find a value catcher play I'm enamored with by the time Opening Day rolls around. For now, Contreras starts things off as part of a small Cubs stack in an awesome spot.
I also dig Alonso and some White Sox bats. It's Team Chicago across the board for me on the first official day of the 2019 daily fantasy baseball season. Daniel Palka and Nicky Delmonico are two fine deep ball threats to complete a nice three-man stack.
Kris Bryant is worth paying up for at 3B, but Asdrubal Cabrera is a nice value pick at $3.3k. He's making his Rangers debut and has wrecked lefties in his career. If he can take Jon Lester deep, this would really open things up for me on Opening Day.
Merrifield and a slew of KC bats are also on my radar, but 2B is admittedly another spot I will be interested in eyeing some value.
Overall, I'm attacking two stacks I like and pairing two strong pitching options.
This should give me a great chance to place high in GPPs, but as always, make whatever changes you think are necessary and keep an eye on lineup changes that go down in the next several days.
Summary
Even with just over a week to go, there are still quite a few moving pieces. Opening Day is going to be a lot of fun, but it can be even more thrilling if you can win big money playing daily fantasy baseball.
There are some chalky arms and some obvious spots to target for hitters, but things can still change based on weather and starting lineups.
I'll obviously be waiting for the final pitcher report and keeping an eye on the weather, but I think this breakdown gets us off to a solid start.
Most teams will be pushing out a good starting pitcher to get the ball rolling this year, so consider putting an extra emphasis on attacking weak bullpens and/or targeting pitchers that have awful splits or are in tough ballparks.
One way or another, hopefully this Opening Day MLB DFS preview assists you in some way. Good luck in your daily fantasy baseball contests, and enjoy the first full day of MLB games!