DFS Picks and Recommended Lineup for the 2021 NASCAR Toyota Save Mart 350

Another big NASCAR race drops in our lap this weekend. Well, it's not that big, as it's another road course event, and includes a paltry 90 laps.
Last week's NASCAR DFS picks failed to hit the mark, as I did not roster the winner of the race this time around. I did promote some solid plays, with four of my drivers cracking the top-11.
Considering three of them were Chris Buescher, Tyler Reddick, and Austin Dillon, I was on a clear path to winning. Sadly, Ryan Newman fell back after an awesome start, and Martin Truex Jr. was terrible.
Had those two guys done a bit better, it could have been a fun weekend.
Hopefully, we can get a clean sleep at the 2021 Toyota Save Mart 350, however. With that, let's go over my core NASCAR DFS picks and top lineup for this weekend's road course race.
Martin Truex Jr. ($10.9k)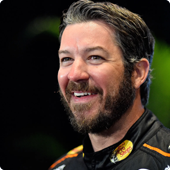 Truex Jr. was the main reason why I didn't win all of the money last week, but you won't see me having recency bias here. Not when Truex won the last two races at this event and enters the weekend with the second-best odds (+400) at the best NASCAR betting sites.
This race wasn't held in 2020, but Truex Jr. took home first place the previous two times it was run, and he has three wins at the Toyota Save Mart 350 for his career.
On top of that, it's possible Truex Jr. gets somewhat overlooked due to poor form and a price that is hard to stomach. But this is one of the best drivers on the circuit, and he's also been exceptional at road courses in his career.
Truex has four wins at such events and has cracked the top-14 in 12 of his last 14 tries. I assume he will have plenty of ownership, but if others want to shy away, it gives me even more reason to go right back to the well.
Kevin Harvick ($8.9k)
I know Kevin Harvick is getting a bit long in the tooth, but he's a pretty great price for a guy that does nothing but compete.
Harvick doesn't have a win yet in 2021, but he's finished inside the top-10 an astonishing 12 times. He's been very close to a big victory, too, cracking the top-6, in four races.
Oh, and Harvick won here in 2017 and has a history of success at road courses. On top of that, in-house NASCAR betting expert has him winning this race in his 2021 Toyota Save Mart 350 betting preview.
This all sounds great, right? Let's get back to that "dude is good at road courses" bit. Harvick didn't impress in his most recent road course, but in two other events this year, he finished 6th and 15th.
He's also racked up two wins at these types of events, and also has an obscene 22 finishes inside the top-10. Harvick is close to the front out of the 8th slot, too, and he's had no issue holding his own against the big boys.
Alex Bowman ($8.7k)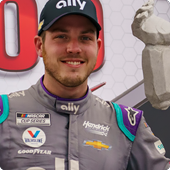 I also love Bowman for the 2021 Toyota Save Mart 350. He's an elite driver that isn't priced like it, he offers fantastic form, and he's had plenty of success at road courses.
Bowman is on fire at the moment. He has eight top-10 runs and two wins on the year, but recently he's gone 1st, 8th, and 5th over his last three runs.
This is a red-hot driver, so form and price make him a stellar play. He's also thrived in this particular event, finishing 14th and 9th in his last two trips to Sonoma.
At road courses in general, Bowman has been competitive. He's yet to win one, but he took second at Charlotte Roval in 2019, and he's enjoyed top-12 finishes in each of his last six trips to road course events.
Top NASCAR DFS Lineup for the 2021 Toyota Save Mart 350
Martin Truex Jr. ($10.9k)
Kevin Harvick ($8.9k)
Alex Bowman ($8.7k)
Ryan Newman ($6.3k)
Ricky Stenhouse Jr. ($6.1k)
Kurt Busch ($9.1k)
I've broken down my top three NASCAR DFS picks for the 2021 Toyota Save Mart 350, and now I'll go over my last three drivers to make up this week's top lineup.
The value plays are Newman and Stenhouse for me. Newman got off to a great start last week before flaming out, he has loads of experiences at road courses, and he remains a competitive driver.
Stenhouse Jr. can say the same on all accounts. Neither of these guys are amazing bets to crack the top-10, but they hold their ground, they start far enough back to give you some wiggle room, and they also know how to manage tracks like this.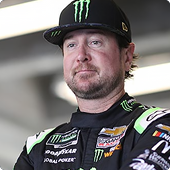 Diving down for those guys allows me to go get one more elite driver in Kurt Busch. He joins Truex Jr., Bowman, and Harvick as trustworthy drivers who can actually win this thing.
I'm not predicting that, but Kurt Busch sure knows how to drive on road courses. The guy finished 4th at the Daytona road course earlier this year, and he has 13 top-5 finishes at events like this over his illustrious career.
Busch has admittedly not been getting it done this year, but he's a good price, and he also offers upside as he starts far back out of the 30th slot.
Overall, I get four high-level drivers, and two punts who have experience at these events, and know how to stick in races. It looks like a strong squad but be sure to check projections and ownership before making the final call.
2021 Toyota Save Mart 350 Betting Advice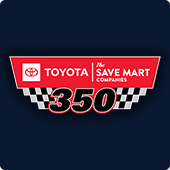 Ideally my NASCAR DFS picks lead you to glory (and all the money), but the pain with daily fantasy NASCAR is you kind of need a perfect lineup to win big.
As in, you need the winner of the race, and you need most of your other drivers to be around the top-10, if not better.
In betting on the 2021 Toyota Save Mart 350, you just need the winner. That, or you can bet on driver vs. driver matchups, or drivers cracking the top-5 or top-10.
The focus here should be on predicting who will win the Toyota Save Mart 350, and I do think a few of the guys in this week's NASCAR DFS picks double as solid bets.
Looking at the odds for this race, Truex, Harvick, and Bowman all crack the top-10 in terms of pricing.
Obviously, other huge names like Chase Elliott (the favorite to win), Kyle Larson, and Denny Hamlin (among others) don't make the cut for me, but that doesn't mean you can't bet on them to win.
Of course, you don't just have to take my word for it or try to parlay my NASCAR DFS picks into winning bets. Feel free to stop by our motorsports betting picks for further insight.