DFS Picks for NBA Games on Monday 1/14 – James Harden and More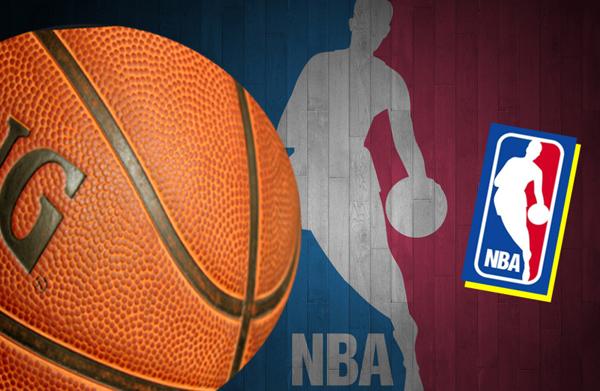 The NBA rolls out a tame six-game NBA betting slate on Monday night, but it's actually a pretty great spot for anyone who plays daily fantasy basketball.
Not only are there a slew of studs on this schedule, but there should also be attractive contests for NBA DFS gamers.
The one that pops off the board the most is a potentially epic showdown between the New Orleans Pelicans and Los Angeles Clippers (239 total at SportsBetting.ag).
The scoring upside is massive from that game and easily one of the top spots to target NBA DFS options if you plan on playing at DraftKings, FanDuel, or Yahoo.
Where you play is up to you, but you should still be able to generalize talent, pricing, opportunity, and matchups.
Using DraftKings player pricing, let's highlight five must-have daily fantasy basketball picks for Monday night – one for each main position.
Terry Rozier, PG, Boston Celtics ($3.7k)
Kyrie Irving has a quad issue that currently has him questionable to face the Brooklyn Nets on Monday night. I am betting he still suits up, but the fact that Boston hasn't declared him active yet suggests it's somewhat up in the air.
Until we find out for sure that Irving is in, DFS gamers need to plan as if his backup, Terry Rozier, could be one of the best NBA DFS value picks of the entire slate.
Rozier is an insanely cheap $3.7k at DK tonight and has thrived in a starter's role in the past. Seriously, per RotoGrinders.com's CourtIQ tool, we can see that in games Irving didn't suit up, Rozier saw a respectable 21% usage rate and averaged over 33 fantasy points per 36 minutes.
Those aren't crazy numbers, but they're rock solid, and they sure have the potential to blow this cheap price tag out of the water. Needless to say, Rozier will be super chalky in the event Irving sits, but he'll also be completely necessary in most formats.
James Harden, SG, Houston Rockets ($12.4k)
Harden is a very tough fade right now. He is a walking triple-double machine, can drop up to 10 treys in any given game, and is a threat to score 40+ actual points every time out.
Betting on James Harden for NBA MVP makes quite a bit of sense right now.
This is quite the heater Harden is on right now, as he's topped 38 points scored in 10 of his last 11 games. He is simply tearing it up right now, and tonight he'll be back at home, where he puts up +7 fantasy points per contest, compared to on the road.
On top of that, Harden is facing a Memphis team he torched for 82 fantasy points on December 31st.
I understand the reluctance to pay up for Harden, but he has so much upside and is unconscious right now. You probably want to roster him or Anthony Davis on this slate, and due to how he's been playing and a mere $800 price gap, Harden feels like the easy call.
Bogdan Bogdanovic, SF, Sacramento Kings ($5.6k)
I love using Boggy, who can do a little bit of everything but also has the ability to get hot as a scorer. He's arguably too cheap for his versatility and overall upside, plus he'll be at home in a plus matchup against a Blazers defense that ranks 24th against small forwards.
Bogdanovic has had success in this specific matchup in the past, as he put up 38 fantasy points the one time he battled Portland earlier this year. Boggy is also seeing a +5 fantasy point differential at home and comes into this one pretty hot, having topped 32+ fantasy points in five of his last eight contests.
There is always a risk when you roster a Kings player, but Bogdanovic has a well-rounded skill-set and has done well in this matchup. He looks like a fine value play, and you can use him at shooting guard or small forward on this slate.
Nikola Mirotic, PF, New Orleans Pelicans ($5.7k)
Anthony Davis is easily the other stud you can chase down beyond Harden, and he's also the top Pelicans player to consider rostering. Still, I can't ignore the value attached to Mirotic, who is playing in his third game back from an injury.
Mirotic has been slow to regain his old role and explosive scoring ability, but it's bound to come eventually. What better time than tonight, when the Pels and Clips combine for a disgusting 239 total on most NBA betting websites?
After a hot start, Mirotic has faded mostly due to injury. He still has the upside to match his 17 points and 8.9 rebound averages on the year, while his 33 fantasy points per game are also within reach. Everything adds up tonight, as he's just too cheap and facing a Clippers defense that allowed him to drop 36 fantasy points earlier this year.
Jusuf Nurkic, C, Portland Trail Blazers ($8.6k)
You can pay up for The Brow or drop down from a cheaper center, but Nurk Alert feels like an elite pivot in a smash spot. He's always worth a try, but tonight he's facing a Kings defense he obliterated to the tune of 82 fantasy points not too long ago.
Demanding that exact production again isn't very realistic, but this Blazers vs. Kings contest is another one sure to push for a really high total. The fact that it's in Sacramento should help this one stay fairly close, too, but I'm not too worried about a blowout keeping Nurkic from a strong outing.
The price isn't exactly ideal, but if you're looking for a way around paying for both Harden and The Brow, using Nurkic could be your ticket.
Summary
The point isn't necessarily to cram all six of these players into the same NBA DFS lineup. You can fit them in and go dumpster diving throughout the rest of your roster, though, should that be your favorite NBA DFS strategy.
You are always going to have to pick your spots, and due to pricing, your own personal opinion, and where you actually play, you may have to shy away from some of these picks in the end.
Still, this can serve as an excellent starting point. In my opinion, fading James Harden is very difficult as long as he's ablaze like he has been, while several of these other plays look very tempting on DraftKings.
Hopefully, you can combine the right plays to win big on Monday, and ideally, my advice is part of your success. Either way, thanks for stopping by, and I wish you luck!