Detroit Lions' Super Bowl 55 Chances – Can Matthew Stafford Take Them All the Way?

The Detroit Lions are a pretty sad franchise. I'm not trying to tear them down, but they'll enter 2020 without a Super Bowl under their belt.
Nay, this team has never even been to a Super Bowl.
It's unfortunate, seeing as the Lions have rostered legendary talents like Calvin Johnson and Barry Sanders in their history. They also have done very little with former #1 overall pick Matthew Stafford leading the charge.
I'm not sure it's all on Stafford, of course, especially when you saw how little the team did once he succumbed to a broken back in 2019.
Stafford was actually playing fantastic ball before getting hurt last year, while Detroit was the victim of collapse and bad luck for huge chunks of the year. Going back, you can note that the Lions lost eight of their games by one score.
With underrated competitiveness, some nice moves, and a healthy Stafford running the show, could Detroit shock everyone with a crazy turnaround and a title run?
Before you scream "no!" from the mountain tops, let's take a look at their 2021 Super Bowl odds and why a title run actually could happen.
Lions' 2021 Super Bowl Odds
Bovada (+8000)
SportsBetting.ag (+8000)
MyBookie.ag (+8000)
BetOnline (+8000)
As you'd imagine, the Lions do not have very good odds to win the 2021 Super Bowl. They finished 3-12-1 in 2019, so duh.
The best NFL betting websites are pricing them just as they should. Detroit was not good a year ago, and barring some major improvements, they may very well again be quite bad.
Seriously, I remember commenting in a Lions reddit thread that they were better than their record indicated last year. Lions fans — I repeat, Lions fans — chastised me just for being a tiny bit positive about a travesty of a season.
That said, I do think there is reason for optimism if you cheer Detroit on in 2020. I also am a realist, so let's take a look at the Lions' Super Bowl chances from both sides.
Why the Lions Can Win SB 55
I think it all starts with Matt Patricia. He has loads of elite playoff and Super Bowl coaching experience, so in theory, he brings a winning mentality to Detroit.
He's also a defensive mastermind, so there's still a chance he jumpstarts a Lions defense that couldn't get any pressure on opposing quarterbacks in 2019.
Should the culture get a positive shock and Detroit's pass rush get better, the Lions could be as gritty as ever. The rest would fall on Stafford, who at some point just needs to be elite and lead this team to glory.
The former Georgia star is totally capable of that. He also finally has a deep cast of weapons to get the job done. D'Andre Swift joins Kerryon Johnson to form a pretty loaded rushing attack, while Kenny Golladay, T.J. Hockenson, Marvin Jones, and Danny Amendola piece together an incredibly underrated passing attack.
On paper, the Lions aren't bad at all. The rest is on them to take this roster from "hey, they're not so bad" to "hey, they're crazy overlooked."
Why the Lions Won't Win SB 55
Well, they're the Lions. Detroit has literally never even reached the Super Bowl, and the NFC is quite loaded.
Maneuvering their way through the NFC playoffs, let alone the NFC North, and then also finding a way to win the dang thing — it feels like a lot.
Matthew Stafford is way better than anyone gives him credit for, but he's still generated just four winning seasons as Detroit's lead passer. He's also quarterbacked three playoff teams and is 0-3 in said situations.
As noted before, it doesn't all hang on Stafford, but you do have to wonder if he can get out of his own way at some point.
He also has historically not gotten a ton of help, and a major concern is that will continue this year. Detroit has talent on the ground, but their running game ranked 21st last year, and their pass rush was 29th.
Your offense needs to be good to win games, but running the football and generating pressure are "how to win at football 101." If the Lions can't start doing these base things, they won't get anywhere.
Will the Lions Win Super Bowl 55?
I actually like a lot about the Lions. And no, I'm not joking. I want to vouch for them as an amazing value bet or a fun sleeper. I just can't, is the thing.
The first issue is they're in a tougher-than-expected division in the NFC North, while the NFC as a whole looks loaded. Detroit would do well for themselves just to sniff the playoffs, but going from 3-12-1 to being a legit title contender is just asking a lot.
The Lions are better than people think they are. Their running game should be improved. I'm not sure their pass rush can get much worse. A healthy Matthew Stafford really gives them a shot at bouncing back, too.
But bouncing back and being competitive is one thing. Winning a Super Bowl is another thing entirely.
August
Casino of the Month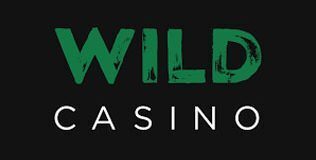 Welcome Bonus
250% up to $5,000