Why Denzel Mims Could Slide Out of Round One in the 2020 NFL Draft

The 2020 NFL Draft class is loaded as a whole, but it is especially deep at the wide receiver position. The fact that some incredibly talented wide receivers may not be selected in round one really isn't a slight on them as individual prospects.
Baylor stud receiver Denzel Mims is in that category. Many scouts and fans alike are curious who will draft Denzel Mims, but they're wondering just as much if Denzel Mims will be drafted in the first round.
The concern is real for a potential slide. Let's go over 4 reasons why Denzel Mims won't be a first-round NFL Draft pick.
The WR Class Is Just Too Good
The number one reason why Denzel Mims will fall out of the first round is due to the wide receiver position being so stacked. I covered that a bit in the intro, but it's more than just the top three studs pushing him down.
The other issue is Mims isn't the only gifted receiver in that next tier. Justin Jefferson is projected by many to be the fourth wide receiver off the draft board, while Mims has to contend with guys like Brandon Aiyuk, Tee Higgins, Jalen Raegor, Laviska Shenault, and others.
This isn't to say it's impossible for Denzel Mims to hear his name called in round one, but it does look like it could be an uphill battle.
NFL Draft Sportsbooks Aren't Sure
When you look at Denzel Mims odds, one of the more popular wagers at the top NFL Draft betting sites is whether or not he'll be taken in round one.
Right now, he's favored to sneak in (-130), but it's a tight call. When you factor in other props that suggest Justin Jefferson is a lock to be drafted ahead of him, these props begin to combat each other.
At best, it's a close call in predicting if Denzel Mims is a first-round pick in 2020.
Some NFL Mock Drafts Predict a Fall
Inconsistency creates doubt. Michael Wynn and I went through all 32 NFL teams and mocked the first three rounds of the 2020 NFL Draft.
I liked the idea of the Minnesota Vikings snagging Mims (or another receiver). The problem is if it isn't Mims there, it's possible he slides out of the first round.
Wynn agreed when you look at his Miami Dolphins mock draft, where he had the Fins snagging the Baylor product, but not until round two.
This tells you that Mims is a first-round talent but that he may not necessarily land in round one. Mocks outside of our site tell a similar story, as CBS has a recent mock where he goes to the Vikings at pick 25, while an analytics-driven mock draft at NFL.com leaves Mims out of round one.
Mims is not one of the top-three receivers, and mock drafts suggest he could be fifth or even lower, depending on which team is picking and where. If he's being mocked beyond the first 20 picks, there is serious risk of him sliding out of the first round altogether.
Denzel Mims Isn't Without Weaknesses
If you're looking for a well-built receiver who has the size, speed, and catch radius to be a superstar, you'll quickly fall in love with Mims.
I can't stress enough that this kid is 100% a first-round talent. Unfortunately, the depth of his position, need, and precisely where some interested teams may be picking could work against him.
Also, he does come with some flaws.
While a freak athlete with great size and playmaking ability, Mims is not a finished product when it comes to winning one-on-one coverage. Physicality, consistency, route-running, and suspect hands all combine to make Mims very much a high risk/high reward prospect.
Summary
When coming to a Denzel Mims prediction, I think the biggest factors are just how many good wide receivers he's going up against and team needs as the first round winds down.
Mock drafts are not consistently projecting Mims inside the first round because he ranks behind the most obvious receiving talents and not everyone at the bottom of round one will take a wide receiver.
Likely to go somewhere after pick 20 if selected in the first round, Mims would be looking at suitors like Philadelphia, Minnesota, New Orleans, Miami, Baltimore, Green Bay, San Francisco, and Kansas City.
Are all of those teams actually going to be in the market for a stud receiver prospect? No, and they won't all be enamored with Mims, either. They also could just want another receiver more.
The point? There are clear paths to Mims not being a first-round pick, and anyone placing wagers at the top NFL Draft sportsbooks needs to be wary of that.
Ultimately, I think there's a really good chance Mims slides just outside of the first round. He is a potential superstar at the next level, but he also has a lot of question marks, and he's at a very deep position.
AUGUST
Casino of the Month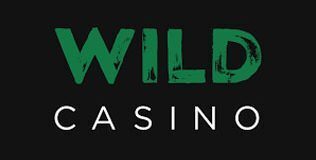 Welcome Bonus
250% up to $5,000
Read Review
Visit Site