Why Denver Broncos Can Repeat as Super Bowl Champions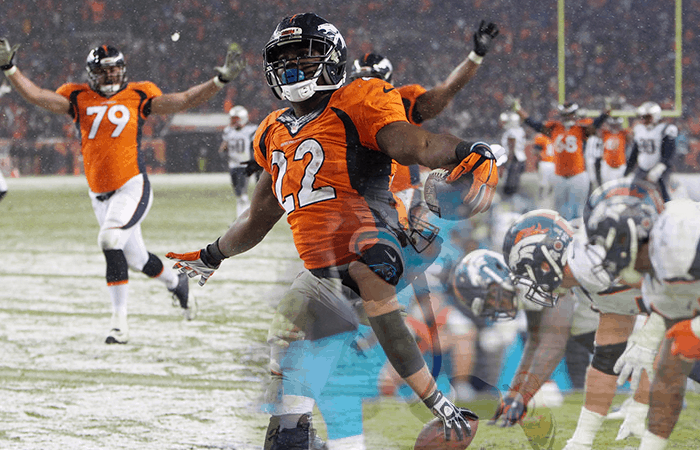 The Denver Broncos looked to be in trouble going into their week one Super Bowl rematch with the Carolina Panthers. Few experts were keen on inexperienced quarterback Trevor Siemian and felt Carolina's need for revenge would trump Denver's elite defense or home field advantage.
For almost three quarters, those experts would have been right. Carolina did virtually what they pleased for the entire first half, as they forced turnovers and took a commanding 17-7 lead at the break.
Denver's elite defense took over in the third quarter, however, as DeMarcus Ware and Von Miller started rattling Cam Newton and helped keep the Panthers to just a field goal in the entire second half.
It wasn't until the fourth quarter where Denver's offense finally got on track, when the inexperienced Siemian led two scoring drives to overcome a 10-point hole and take a 21-14 lead. The Broncos held Carolina to that lone field goal later in the fourth and held on again when the Panthers had one final drive that ended in a missed field goal by Graham Gano.
Denver's week on survival told us a lot about the team they are and the team they're going to be. Let's break down the biggest reasons why – based on what we've learned – they still could repeat as Super Bowl champions in 2016:
Pure Resilience
There were a lot of takeaways from Thursday night's win that showed just how good the Broncos still are and can be, but the biggest might be their sheer resilience. The Broncos defense was not playing well early on, the offense kept turning the ball over and at the break they were down at home 17-7 against a very good team.
Denver dug in from that point on, took better care of the football and defensively put the clamps down on Cam Newton and the Panthers. Considering this is the best offense from 2015, that's a pretty big deal.
The bigger deal is Denver's offense showed up when it mattered most, putting up 14 huge points in the final stanza. That's not a way to survive every week in a league as competitive as the NFL, but it's sure good to know Denver is more than capable of winning games like they did in week one.
Colorado is Their Playground
It's fair to say part of why the Broncos squeaked out the big week one win is because they were playing at home. The air is thinner in Colorado and it's never easy to play there for the road team. The Broncos typically take advantage of that and win home games (8-2 last year, playoffs included) and they did precisely that again on Thursday.
The air, the crowd and the atmosphere in general favors Denver greatly and even when they weren't playing their best game, it seemed they leaned on that to help them turn things around. If they can end the year with a good record and get a game or two at home in the playoffs, they once again could have a clear path to another title.
The Defense is Still Elite
This only really needs saying because the defense was not elite in the first half. Then again, they were mostly fine, but two bad turnovers helped Carolina's offense out quite a bit.
The Panthers were also wisely getting the ball out of Cam Newton's hands quickly, while it was pretty clear the Broncos missed the departed Malik Jackson's pursuit up the middle of the defensive line. All that being said, Denver adjusted to the point where Newton was forced to hold onto the ball longer and their pass rush even got some sacks.
The second half was a completely different game because of that defense, which really did look to be as good as ever. If that's the case all year, the Broncos are going to remain a very difficult team to beat.
Upgraded Offensive Line
It wasn't showing throughout the entire game, but there were several spots where you could tell that adding Russell Okung to the offensive line severely helped this Broncos offense. Their first objective is always going to run the ball and control the line of scrimmage, and their new additions and versatile o-line in general is a huge reason why they were (and should continue to be) able to do that.
Okung is just one piece to the puzzle, too, as Denver has swiftly gone from a team with o-line issues to one that figures to be mapping out a very strong and versatile unit up front.
C.J. Anderson is a Monster
That brings us to the man of the hour – C.J. Anderson. There is no doubt Anderson benefits from a meaty o-line and Gary Kubiak's system, but this guy shot out of the gap like a cannon and looked to punish and evade defenders.
He did both for much of the night, proving to be a successful battering ram when needed, while also juking tacklers and helping out as a receiver out of the backfield. Kubiak challenged Anderson to be the feature back the Broncos need this year, and with nearly 140 total yards and two scores against a strong defense, it looks like he's very much up to the challenge.
Siemian is No Scrub
Denver oddly came out throwing early and often in this one, possibly to catch Carolina's defense off guard and to also better setup Anderson for later in the game. It didn't lead to scoring right away, but it did end up working, as we could see Siemian get more confident and comfortable with each passing throw.
The bigger takeaway, of course, is that Siemian seemed to be for real. He was never a highly touted prospect coming out of Northwestern, but you could say the same about guys like Tony Romo or Kurt Warner (they ended up being OK).
Siemian may not ever be at their level, but with this o-line, defense and running game, he doesn't have to be. That aside, it was good to see him make some very tough throws, bounce back after some tough turnovers and lead his team to a win with his back against the wall.
Siemian arguably couldn't have had a tougher test in his first ever NFL start, and he passed with flying colors.
Supporting Cast
The proverbial cherry on top is the fact that none of these working elements have to go it alone in Denver. Siemian has a slew of athletic pass catchers – Demaryius Thomas, Emmanuel Sanders and Virgil Green, to name a few – and guys like Jordan Taylor and Devontae Booker even give the Denver offense some tantalizing young talent that they could possibly rely on later in the year.
From top to bottom, the Broncos look stacked and quite ready to defend their Super Bowl win of a year ago. It's still possible injuries derail them or Siemian comes unglued, but judging off of their big week one win, the Broncos look ready for another terrific run. And it just might lead them to another Super Bowl.