Denise Stapley and Other Survivor Sleepers for Season 40

Season 40 of Survivor has been pretty intense, as some huge names have been taken out and some in surprising fashion.
Survivor is always at risk of handing in crushing blindsides and having the worst come out of people, but when you're dealing with all former winners, things get nastier than ever.
That's one reason why I don't think Tony Vlachos will win Survivor: Winners at War. But more than just not wanting to bet on Vlachos, I have some value in mind.
If you are planning on betting on Survivor, consider these Survivor sleepers before placing your bet.
Sophie Clarke (+1200)
This is my top contender to win at this point, as I picked Clarke weeks ago in my Survivor predictions post.
Clarke has quietly played a fantastic social game. She's one of the best strategic players left in the game, and she works in such a manner that nobody actively views her as a threat.
All things considered, she's done enough to give herself a chance to win, she offers killer betting value, and she has a reasonable shot at making it to the final.
Tyson Apostol (+1800)
Apostol obviously didn't play the best game early on, as he was sent to the Edge of Extinction. However, he can turn something negative into a positive.
Not only did Apostol beat out the other Edge of Extinction inhabitants to make it back to the live game, but a trip to the final would be all that more impressive now.
Apostol displayed a strong social game when he won Survivor, and we know he can carry himself well in individual challenges. If he can keep himself alive, the narrative of making it out of the Edge of Extinction and defying all odds builds a strong case.
Jeremy Collins (+2500)
I haven't come away all that impressed with Jeremy's game. Just like Tony Vlachos has ridden the coattails of his strong alliance, Collins has benefited from being part of it.
This sleeper pick would be all about what's to come. Collins still gets credit for getting into that inner circle and for lasting this long. But if he gets to the end and a key reason why ends up being blindsiding Vlachos, just imagine the value bettors would be dealing with.
Denise Stapley (+5000)
There isn't a more intriguing Survivor value bet than Stapley, if only because she pulled off an epic blindside when she ousted Sandra. That move wasn't just a shocker, though; it also was completely necessary to keep Stapley in the game.
Oh, and did I mention that she's still in the live game?
Normally, that'd go without saying, but the majority was about to rule and send her home. She worked her magic and has kept on putting herself in place to succeed.
Stapley is still here with these long odds, three full episodes after doing the deed. I won't fight you on the likelihood of her actually making it to the end, but who has a better case in the final three if she pulls off that crazy move and lives to tell about it?
Who Will Win Survivor: Winners at War?
I've been saying all season that I don't think Vlachos wins. He's the heavy favorite (-300) at BetOnline and other entertainment betting sites, but there are plenty of reasons to go against him.
All of these Survivor sleepers are collectively one big reason why. They all have compelling stories, they've won before, and some have very strong arguments in the event they make it to the finale.
Stapley probably has the best case, but her long odds suggest she'll be ousted in the not too distant future. I really like everyone here in terms of value and plausibility if they last, but the one that continues to stand out the most is Clarke.
Sophie Clarke has done a fantastic job with the social and strategic part of the game. If she can last until the end, she can convincingly state her case as the smartest player in this year's competition.
For more on Survivor and all other entertainment betting markets, keep an eye on our entertainment blog.
AUGUST
Casino of the Month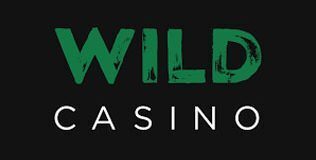 Welcome Bonus
250% up to $5,000
Read Review
Visit Site