Hide Bonus Offers
| | | | | |
| --- | --- | --- | --- | --- |
| #1 | BetOnline Sports | 60% Up To $1,000 | Visit Site | BetOnline Sports |
| #2 | Bovada Sports | 50% Up To $250 | Visit Site | Bovada Sports |
| #3 | BetUS | 125% Up To $2,500 | Visit Site | BetUS |
| #4 | Everygame | 100% Up To $500 | Visit Site | Everygame |
| #5 | MyBookie | 100% Up To $1,000 | Visit Site | MyBookie |
Dan Marino and Other Great Athletes Who Never Won a Title in Their Sport

There is nothing more haunting to the human psyche than the undying mantra, "what could have been."
Well, I'm sure some things are more traumatic and can stick with you, but that disturbing attachment to nostalgia — especially gone wrong — is still not ideal.
For professional athletes, the height of this line of thinking comes from looking back on a career that can potentially ring hollow.
The reason for the emptiness? All of the stats and personal accolades feel meaningless if you couldn't crown a proud career with some type of a championship.
There are athletes who play individual sports and dominate but never win the big one. Football players drop eye-popping stats yet never win a Super Bowl. The story goes on for every major league, and it can tarnish the reputation of some truly elite athletes.
Here are 12 amazing athletes that never won a championship in their sport.
Dan Marino, QB, Miami Dolphins
Marino terrorized NFL defenses from the jump, putting up 20 passing scores in his rookie season and then breaking the league record for passing touchdowns in just his second season.
Nine Pro Bowl trips, an MVP award, and a stout 147-93 record as a starter all point to Marino's iconic status as being one that was earned. He also retired as the all-time leader in a litany of passing categories, including career passing touchdowns.
Those numbers would all eventually be surpassed, but what really eats at Marino was the inability to ever secure a title. Marino's lone chance to do so came in just his second season, seemingly the start of a Miami dynasty.
Marino's individual production would keep the Dolphins on the cusp of glory over the course of an illustrious 17-year career, but Miami simply couldn't help him get over the hump.
Ernie Banks, 1B, Chicago Cubs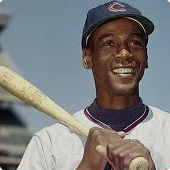 One of the greatest players to ever play the game of baseball, the legendary Ernie Banks spent his entire illustrious career with the Chicago Cubs.
Everyone knows how long Chicago struggled in their plight to win another title, but despite the team seemingly being cursed, it was long blessed with one of the best hitters ever.
Banks was known for his power, having cranked out 40+ home runs five different times throughout his 19-year career. His stellar play earned him the nickname "Mr. Cub" and had him cap a brilliant career with 512 homers, 14 All-Star appearances, two NL MVP awards, and one Gold Glove Award.
The individual accolades were bountiful, but Banks was never able to translate his personal success into a Cubs World Series win.
Karl Malone, PF, Utah Jazz
Known by NBA fans the world over as "The Mail Man," Karl Malone dominated professional basketball in the mid-to-late 1980s and continued stellar play until he retired in 2004 at the age of 40.
Malone is probably best known for his elite pick-and-roll play with fellow NBA legend John Stockton, but it was Malone's prolific scoring and rebounding that propelled the Utah Jazz to numerous playoff appearances.
All of those gaudy numbers eventually culminated into two trips to the NBA Finals, but Malone and his Jazz would inevitably fall to Michael Jordan and the Chicago Bulls both times.
Malone had one last crack at a title with the Los Angeles Lakers in his final season but was again denied eternal glory by the NBA gods. There was a solid consolation prize, of course, as Malone retired with 14 All-Star appearances, 2 MVP trophies, and 36,928 points (good for 2nd all-time).
Ken Griffey Jr., OF, Seattle Mariners
Switching back to baseball, another all-time great that failed to win the big one was longtime Seattle Mariners masher Ken Griffey Jr.
Known for his impact as a young hitter — not to mention one of the most beautiful swings known to man — Griffey Jr. followed in the footsteps of his father and enjoyed a long 22-year career.
That career was unfortunately interrupted by injuries and saw Griffey change teams four times, but "The Kid" played until he was 40 years old and racked up 630 home runs.
Ken Griffey Jr. was ultimately known best for his long ball, but he never got further than the ALCS when it came to postseason play.
Dominique Wilkins, SF, Atlanta Hawks
Wilkins wasn't quite as prolific as Karl Malone, but many would argue he was the superior overall talent.
The longtime Atlanta Hawks superstar played 16 years in The Association (12 with Atlanta) and compiled 26,668 points (13th best all time).
While a fantastic scorer, Wilkins was also known for his athleticism, having won the Slam Dunk Contest twice. Before his career was over, he also racked up nine All-Star game appearances and one scoring title.
For all of his efforts, Wilkins only really had one crack at a title run. It came in the 1987-88 season, where his Hawks were one game away from the Eastern Conference Finals.
Barry Sanders, RB, Detroit Lions
Perhaps the best football player to have never won a Super Bowl, Barry Sanders terrorized opposing defenses with his elusiveness for ten brilliant seasons.
Sanders was sadly attached to a perennial loser in the Lions, but he did manage to elevate them often in his career and at least make them competitive.
Detroit made it to the playoffs five times with Sanders leading the charge, with Sanders' best shot at a title coming in 1991 when Detroit advanced to the NFC Championship game.
Sanders wasn't able to push the Lions to a title, but he retired as one of the best running backs in league history, having rushed for 1,000+ yards in every single season he played.
He's also one of only a handful of running backs to top 2,000+ yards in a season.
With 109 total touchdowns and over 15,000 rushing yards, Sanders left many wondering what could have been when he retired in 1998 at just 30 years old.
Reggie Miller, SG, Indiana Pacers
Miller was without a doubt one of the best long-range shooters in NBA history, but he suffered the fate of playing in the Michael Jordan era.
While Miller was always facing a difficult roadblock, he still found plenty of success, as the former UCLA star was named to five All-Star games and was one of just a few players to join the 50-40-90 club.
Miller also scored over 25,000 points during his 18-year career — all spent with the Indiana Pacers.
His best crack at a title came when the Pacers reached the NBA Finals in the 1999-00 season, where Indy ultimately fell to the Los Angeles Lakers.
While the sharpshooting Miller never won a ring, he did retire with 2,560 made three-pointers, (2nd-most ever at the time of this writing) and owns one of the most iconic clutch moments in NBA annals.
Elgin Baylor, SF, Los Angeles Lakers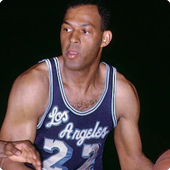 The NBA has notoriously been dominated by a select few franchises over the course of the league's history, so it makes sense that several great players missed out on a title.
Oddly enough, one was Elgin Baylor, who played for one of the most iconic (and successful) NBA franchises without winning a single ring.
Baylor didn't play quite as long as some of the other players on this list, but he was every bit as dominant and every bit as unfortunate in his plight to win a ring.
During his time in the league, Baylor was one of the best scorers the NBA had ever seen, as he capped his 14-year career with a 27.4 points per game average (23,149 points).
The crazy part was, despite his dominance and playing for the storied Lakers, Baylor was on the court during an era where LA appeared in eight NBA Finals but never won one.
Even crazier? Knee issues forced him into retirement in the 1971-72 season, as he permanently hit the sidelines, only to see the Lakers finally win a title.
Barry Bonds, OF, San Francisco Giants
It's weird to see perhaps the best home run hitter in MLB history fail to win a title, but that's exactly what happened with Barry Bonds.
At the crux of the steroid debate in baseball, Bonds has an asterisk forever hovering over his 762 home runs, which ranks first in MLB history.
Bonds also owns the greatest single season ever when it comes to the long ball, as he cranked out an amazing 73 homers in 2001.
Despite his long-ball prowess and many individual accomplishments, Bonds made just one World Series in 22 seasons.
The worst part? He came painfully close to getting that elusive ring in 2002 but lost in game seven to the Angels.
Patrick Ewing, C, New York Knicks
One of the most dominant big men in NBA history, Patrick Ewing ruled the paint for the New York Knicks from 1985 to 2000.
Ewing was undeniably best known for his tenacity during the fateful Michael Jordan era, as he routinely put up 20+ points and 10+ rebounds per game.
A nightly double-double threat, Ewing helped the Knicks reach the NBA playoffs 13 times and had one shot at a title during the 1993-94 Finals.
While Ewing and company came close, they ultimately fell in seven games to the Houston Rockets. The championship never came, but Ewing made 11 All-Star games and was known league-wide as a menace at both ends of the floor.
Charles Barkley, PF, Phoenix Suns
The story is similar for "Sir Charles," who was arguably known as much for his brash personality as he was for his production on the court.
A fiery competitor that overcame a lack of ideal size for the NBA, Barkley was a tenacious rebounder and for a good portion of his career was also an elite scorer.
Barkley's intense style of play constantly kept his teams in contention and helped him reach the NBA playoffs 13 different times. He really only had one crack at a ring, however, when he and his Phoenix Suns fell in six games against Michael Jordan and the Bulls.
Despite never winning a title, Barkley was named to 11 All-Star teams, won the 1993 NBA MVP, and went down as one of the best pound-for-pound players in league history.
Allen Iverson, PG, Philadelphia 76ers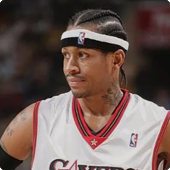 The list could go on and on for great athletes who never won a championship, but who better to include than "The Answer"?
For a guy who seemingly didn't take practice seriously, "AI" was one of the best scorers the NBA has ever come across.
The longtime Philadelphia 76ers star overcame a lack of size and a notoriously weak supporting cast to lead the league in scoring four times. He also was named to 11 All-Star teams, won the 2001 NBA MVP, and helped Philly reach the playoffs six times.
Despite not having a ton of help, Iverson routinely carried the Sixers and even got them to the 200-01 NBA Finals, where he delivered the notorious step-over on Tyronn Lue.
The 76ers took a 1-0 lead in that series but never won another game and wasted Iverson's only chance at a championship.
Iverson never won the big series, but he still sits 25th on the all-time scoring list and is known to have had one of the sickest crossovers the league had ever seen.
Summary
The list goes on and on of storied professional athletes who absolutely left their mark but simply couldn't find enough team success to hoist a championship trophy.
Some got close, while others did all they could in the face of a less-than-desirable supporting cast.
As great as some players were, sports tend to be a team game, and one elite athlete can't always be enough to win a title.
These massive names tell us that, and so many others like Dan Fouts, LaDainian Tomlinson, and Rod Carew could be argued to find their way into this list.