Daily Update for Betting on the 2020 Presidential Election – Sunday, November 1

Donald Trump and Joe Biden continue to lock horns in the 2020 US presidential election.
Although Biden leads in most polls, Trump is still not out of the race to the White House. There are several key states that remain under the spotlight, such as Florida, Michigan, and Pennsylvania. Biden is believed to be ahead in all states, but there is still time for Trump to win all three.
Biden remains the favorite to win the 2020 US election, but it is not over yet.
Let's see how his and Trump's odds have changed since Saturday.
Latest Odds for the 2020 US Election
Biden's odds to win the presidential election have changed by the smallest of margins when compared to Saturday morning. The former vice president comes in at -175, down from -170.
Trump saw his odds alter slightly from +130 to +135 with political betting sites.
Bettors looking to stay on track with the latest odds changes can do so here.
Let's take a look at the big news from Saturday.
90 Million Votes Cast So Far
Over 90 million voters have had their say with just three days left until the most important day of 2020.
This number equates to 43% of registered voters across the country and is on track to see this election set all kinds of records.
Compared with the last presidential election in 2016, numbers are up across the United States. The 90 million ballots works out at 66% of the 136.5 million votes cast in 2016.
Florida is Still a Toss Up
Although the Democrats lead in Florida, the margin of that lead has been slashed.
Last week, Biden and Harris held a comfortable 400,000 vote advantage. As of yesterday, it was 116,000, according to polling data from the state.
Florida is a key state that could determine who wins the race for the presidency, and there will continue to be a lot of attention on how votes go in the state until election night.
Obama Looking to Score with Voters
As Biden puts boots to the ground in Detroit, he has a staunch supporter in the form of Barrack Obama to keep him company.
Obama addressed crowds in different rallies across the state on Saturday, as he pleaded with Michigan natives to vote for his former VP.
"This Tuesday, everything is on the line. Our jobs are on the line, our health care is on the line. Whether or not we get this pandemic under control is on the line. But here's the good news. On Tuesday, you can choose change.
On Tuesday, you can like Joe Biden and Kamala Harris. You can choose a better America."
Check out this three pointer from the former president.
No Result on Election Day?
Although there is no requirement that the result of the election is announced on election night – indeed, the official final result is often a week after the media calls the winner – we could be waiting a lot longer for the result of this election thanks to the US Supreme Court.
The court has recently made a string of decisions allowing some states to receive mail-in ballots after election day.
In Trump's own words, we could be "waiting and waiting and waiting to hear who won".
Trouble in Minnesota with Three Days to Go
Online voting tools in Minnesota and sections of the registration system in the state when down on Saturday morning.
Voters should still be able to vote as polling stations can administer absentee ballots while the online system is down, but the news is sure to come as a pain in the butt.
Minnesota is expected to vote blue in 2020, and it would be a eyebrow raiser for the ages if that was to change in this cycle.
More US Presidential Election Coverage
There was a little change to the odds for the 2020 election, but nothing that would suggest that either candidate should be worried.
Some bettors will be analyzing the news over the weekend before getting their bets down, with some preferring to wait until election day to wager. With that said, betting on the presidential election now could be a better idea for some.
If you're looking for more US presidential election material, you can find our latest content on our politics blog. We are covering the election from all angles, and you are sure to find something of interest to you.
I'll be back with another betting news update for the election. I'll leave you with some of our popular content to keep you going for now.
AUGUST
Casino of the Month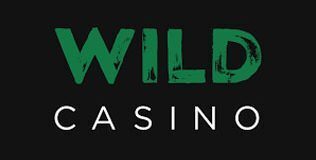 Welcome Bonus
250% up to $5,000
Read Review
Visit Site