Daily Update for Betting on the 2020 Presidential Election – Monday, November 2

President Trump hits five states on Monday, with Michigan, Iowa, North Carolina, Georgia, and Florida on his radar.
Democrat nominee Biden will hold two rallies in Philadelphia, as he tries to secure passage to the White House.
It's been an interesting weekend for the presidential election, but Sunday's events could really have an impact on how smoothly Election Day goes. While delays are almost unanimously expected, if a particular event unfolds, we could be waiting much longer to find out who has won than we had initially anticipated.
Let's first check out today's odds for the election before we go any further.
Latest Odds for the 2020 US Election
Just one day out from the election and the odds for both candidates remain fairly stable.
Trump's odds to win are +130, which marks a minor change from +135 on Sunday morning.
Biden's odds to win the election are -170, which have also altered slightly from -175 yesterday morning.
You can find and track the latest changes to presidential election odds here.
Texas Supreme Court Confirms Drive-thru Votes to Stand
A Republican-filed lawsuit that was requesting the declinature of circa 127,000 Harris county votes at drive-thru voting stations was rejected by the Texas Supreme Court on Sunday.
The court declined to act on the matter, which means that the votes still stand, at least temporarily.
But the matter is certainly not over, as Federal District Court Judge Andrew Hanen will engage in a hearing on Monday regarding the lawsuit. Given the Texas Supreme Court is all-Republican, however, Democrats believe that the votes will count when all is said and done.
A Disproportionate Rate of Ballots Flagged for Error
According to a report by NBC News and TargetSmart, mail ballots returned by voters of color in swing states are being flagged for errors at higher rates. Many of these ballots run the risk of being outright rejected.
The report focused on 60,000 spoiled ballots in 11 states. Two of those states are Florida and , which "released the number of ballots flagged for errors or rejection as broken down by race."
Over 7,900 ballots cast by people of color have seen voter errors at much higher rates than white voters. But the report does also state that votes are being rejected at a low rate, overall.
Trump to Send in Lawyers to Review Swing State Votes
President Trump claimed on Sunday that he will send his lawyers to review votes cast in the swing states when the election ends on Tuesday.
Trump spoke to reporters after visiting North Carolina on Sunday. The president responded to a question surrounding an article that claimed he would prematurely declare victory on Election Day. He denied that he would but questioned the nature of Supreme Court rulings that permitted Pennsylvania and North Carolina to count absentee ballots that come in after Tuesday.
"And I think there's great danger to it and I think a lot of fraud and misuse can take place. I think it's a terrible decision by the Supreme Court. A terrible decision."
Trump Considering Fauci's Position "After the Election"
President Donald Trump's responded to chants of "Fire Fauci!" at his final rally on Sunday by saying "Let me wait until a little bit after the election."
Trump's comments came after Dr. Anthony Fauci claimed that the US needed to make major changes to how things are done ahead of the holiday season.
White House spokesperson Judd Deere hit out at Fauci's comments and questioned the timing of his claims.
US Presidential Election Betting Coverage
Odds remain stable as we hit the penultimate day of the US election, despite it looking as though we would see changes over the weekend.
Of course, there are still plenty of betting opportunities to get on before Election Day, and we have plenty of material to help you bet on the election on our politics blog. My colleagues and I are covering the election comprehensively, so do make sure to have a look through what we have done so far.
It's election day tomorrow, and I'll be back with another update for you. But before then, I'll leave you with some content to read with your morning coffee!
AUGUST
Casino of the Month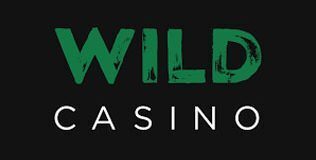 Welcome Bonus
250% up to $5,000
Read Review
Visit Site