Hide Bonus Offers
| | | | | |
| --- | --- | --- | --- | --- |
| #1 | Bovada Sports | 50% Up To $250 | Visit Site | Bovada Sports |
| #2 | BetUS | 125% Up To $2,500 | Visit Site | BetUS |
| #3 | MyBookie | 100% Up To $1,000 | Visit Site | MyBookie |
| #4 | Everygame | 100% Up To $500 | Visit Site | Everygame |
| #5 | BetOnline Sports | 60% Up To $1,000 | Visit Site | BetOnline Sports |
Daily Fantasy MMA Picks for UFC 261

It feels like each week brings a bigger MMA event than the week prior, but in this week's case, it's most certainly true.
The UFC tries to up the ante on a regular basis, and so far in 2021, they've succeeding with each passing main event.
UFC 261 is not likely to disappoint, with the main event featuring an epic rematch between Kamaru Usman and Jorge Masvidal.
If you want to bet on UFC 261, be sure to get your research in by checking out the latest odds and predictions at our MMA betting picks page.
Interested in piecing together a lineup that can take down a daily fantasy MMA tourney? Hopefully, that's where I come in with my favorite MMA DFS picks.
Let's see which three fighters I'm building around as my core, and then go over my final lineup for UFC 261.
Kamaru Usman ($9.4k)
I like to go over the three fighters I plan on building my MMA DFS lineups around, and for this weekend, it all starts with the powerful Usman.
Jorge Masvidal is obviously a monster and as experienced as anyone, but he couldn't figure Usman out in the last meeting, and of the two, he's closer to the end of the line.
Usman is the more dangerous fighter at this stage of their careers, and despite Masvidal looking at less than ideal circumstances the last time around, he just didn't threaten Usman enough in the first meeting.
Obviously, things can change, but Usman is a massive -430 favorite, and in-house MMA betting expert Adam Haynes agrees with me here.
You can check out his detailed breakdown in his Kamaru Usman vs. Jorge Masvidal betting preview.
The one thing I'll note is that Masvidal is highly skilled and very unafraid. However, Usman is in a league of his own, and is the superior talent.
Another Decision win is a fairly good bet, but this is also a dude that's finished Gilbert Burns and Colby Covington, so the upside is obvious.
Rose Namajunas ($7.2k)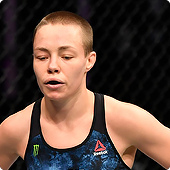 Perhaps one of my favorite female fighters on the MMA circuit, Rose Namajunas tries to get things back on track with a win over Zhang Weili this weekend.
Many will recall some impressive wins on her resume, as Namajunas twice took out the great Joanna Jedrzejczyk, and has wins over Jessica Andrade and Michelle Waterson over her last five bouts.
This woman is as battle tested as they come, and it seems like she gets overlooked due to a ho-hum 9-4 record. Nobody is tougher than "Thug", however, and I really like her chances as a +175 underdog.
Haynes offered his take in his Zhang vs. Namajunas odds breakdown, and the lean is towards Zhang.
I'm not passing on the grit and striking ability Rose has to offer here, though, and her cheap price tag helps me get the team of fighters I covet, as well.
Valentina Shevchenko ($9.5k)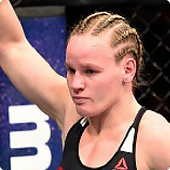 This is an insanely stacked slate, and whether it be just for fun or to get the best pure fighters, I feel inclined to spend up this weekend.
That brings me to "Bullet", who is another one of my all-time favorite fighters in the UFC.
The dominance is tough to match, while Valentina Shevchenko also happens to be one of the most versatile and established fighters on this card.
She's torn through the women's division with relative ease, dispatching big names like Joanna Jedrzecjczyk, Liz Carmouche, Holly Holm, and Katlyn Chookagian, to name a few.
Oh, and she's one of the few ladies who went toe-to-toe with Amanda Nunes and didn't get KO'd (twice).
Bullet is a legit force, and she surely has her sights on a bigger prize (likely a third crack at Nunes), so Jessica Andrade – as physically imposing as she can be – is just a stepping stone to get where she needs to go.
This is yet another high-profile bout that Haynes broke down from a betting perspective, so be sure to check in on his perspective in his Valentina Shevchenko vs. Jessica Andrade betting pick.
I do respect Andrade's striking and power, but she is no match for Bullet when you look at the overall skill set. Shevchenko is a huge -425 favorite, and I fully expect her to live up to the billing.
Top MMA DFS Lineup for UFC 261
Valentina Shevchenko ($9.5k)
Kamaru Usman ($9.4k)
Rose Namajunas ($7.2k)
Uriah Hall ($8.3k)
Jeff Molina ($8k)
Na Liang ($7.6k)
I've broken down my core MMA DFS picks for UFC 261, so hopefully you see why Usman and Shevchenko are worth paying up for, and why Namajunas is a shot worth taking.
I'll admit that I am not super enamored with a lot of the other options, but one that does stand out is Uriah Hall at $8.3k.
This isn't so much about my confidence in Hall, but more about the rapid decline of a once tantalizing prospect in Chris Weidman.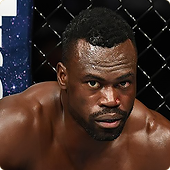 Weidman is still a fighter capable of ending any bout early, but he hasn't exhibited that ability much in the last seven years.
He's been the one exiting early, as he's gone 2-5 over his last seven fights, with all five losses coming via stoppage.
The chin has gone soft here, and now Weidman is tasked with taking out a seasoned (and underrated) veteran in Uriah Hall.
Hall's 16-9 record doesn't impress, but he's on a nice three-fight winning streak, and he's displaying some finishing ability again. I'll ride the momentum here.
In the other two spots are Molina and Liang – both of which are making their UFC debuts. Molina gets a far more experienced fighter in Qilend Aori, but he's on a roll with seven consecutive wins – six of which came by stoppage.
Liang is also appealing, as she wields a massive height and reach edge, and is the superior floor specialist.
Carnelossi is extremely dangerous, as he has very good striking, she's aggressive, and she is not afraid to take some punishment to get her shots in.
That could give her the edge here, but closing the gap is going to be tougher here due to that reach disadvantage, and when she comes in, Liang could flip the script and take this thing to the ground.
Betting Advice for UFC 261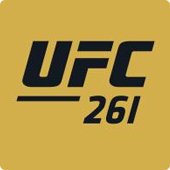 There, you have my favorite MMA DFS picks and top lineup for UFC 261.
Do keep in mind that I try to aim high with my lineup, and that these daily fantasy MMA picks don't always translate to good bets.
If you want to bet on UFC 261, or MMA in general, you can absolutely use my MMA DFS picks and insight to do so.
I always highly suggest also seeing what Adam Haynes has to say via our UFC betting picks section.
That said, for UFC 261, Shevchenko and Usman feel like locks in my eyes. They are such massive favorites that they don't project well as straight up bets, and really are just worth paying up for in daily fantasy MMA.
What you can do, of course, is back them in other ways, by targeting UFC props that deal with method of victory, how long the fight will last, and so on.
As for my other MMA DFS picks, some are underdogs, and if I like them for daily fantasy MMA, you better believe I like their chances of staging an upset in real life, too.