Daily Fantasy Basketball Sleepers For Monday, March 9th

Monday offers up a really quiet slate for DFS and NBA betting, as we get just three games to work with. No matter, as I loved the first lineup I came across and saw plenty of value to target.
Some of the best NBA DFS sleepers will be obvious since Giannis Antetokounmpo isn't playing, but you'll see in a hurry which teams I like the most.
With that, let's dive into the top NBA DFS value picks to consider at DraftKings on Monday, 3/9.
Eric Bledsoe, Bucks – PG ($5.7k)
This is the chalkiest of all the chalk, as Giannis Antetokounmpo has already been ruled out for tonight's game. Whether his absence hurts Milwaukee's chances of winning 70 games is one thought to consider, but for Monday, it opens up a ton of value.
The Bucks are on the second leg of a back-to-back set, but Bleddy will be heavily involved in the offense and has smashed when The Greek Freak sat out games in the past.
The road date with the Nuggets isn't ideal, but Bledsoe is way too cheap given his 32% usage rate and 1.44 fantasy points per minute average with Antetokounmpo sidelined. He's a lock barring a random scratch tonight.
Alternative Point Guard Sleepers For 3/9
George Hill, Bucks – PG ($3.7k)
Jordan Clarkson, Jazz – PG ($4.2k)
Mike Conley, Jazz, – PG ($5.3k)
Donte DiVincenzo, Bucks – SG ($4.8k)
The Bucks were the obvious chalk yesterday and that's going to be the case again. The issue is which guys you load up and who you fade.
I actually love Inferno here, as he's averaging 1.07 fantasy points per minute with The Greek Freak off the floor and he put up 35 fantasy points last night. He's honestly been in great form for a while now, too, with 24+ fantasy points in each of his last four contests.
Alternative Shooting Guard Sleepers For 3/9
Cody Martin, Hornets – SG ($4.5k)
Joe Ingles, Jazz – SG ($5.1k)
Kevin Huerter, Hawks – SG ($5.8k)
Miles Bridges, Hornets – SF ($5.5k)
Khris Middleton is the chalk small forward play and there's little reason to fade him. He may also make trying to find a cheap SF a non-issue.
However, if you need another forward or don't want Middleton, you can look to Bridges, who has logged 27+ minutes in 9 of his last 10 games.
The run is solid and he has a pretty versatile skill-set, but the real draw is a date with a terrible Hawks defense.
Alternative Small Forward Sleepers For 3/9
Royce O'Neal, Jazz – SF ($4k)
De'Andre Hunter, Hawks – SF ($5.2k)
Will Barton, Nuggets – SF ($6k)
P.J. Washington, Hornets – PF ($5.6k)
Normally Ersan Iyasova would be an easy plug and play here, but he was a sack last night (he didn't even take a single shot!) and his price has gone up too much. The presence of Marvin Williams also curbs his upside.
You can still try Ilyasova, but I'm less interested in him tonight than I was yesterday. I shamefully like Hornets, which is where P.J. Washington comes in.
You can flip flop between him and Bridges or consider pairing the two. I prefer Washington, however, as his minutes are a bit more reliable, he's in fantastic form and he also murdered the Hawks (41 fantasy points) earlier this year.
Alternative Power Forward Sleepers For 3/9
Ersan Ilyasova, Bucks – PF ($4.6k)
Paul Millsap, Nuggets – PF ($4.6k)
Cody Zeller, Hornets – PF ($4.9k)
Brook Lopez, Bucks – C ($5.1k)
You can't (and shouldn't) start every single Bucks player tonight, but they all have to be on your radar. Bledsoe and Middleton are the musts, and then a sprinkling of Donte, Brook, Ersan and the like need to be considered.
Lopez should be needed in a matchup against Nikola Jokic and this is a spot where he could chip in some extra rebounds and blocks. The absence of Giannis also leads to a solid 22% usage rate and 1.06 fantasy points per minute, so Lopez is firmly in play at a discounted price tag.
Alternative Center Sleepers For 3/9
Bismack Biyombo, Hornets – C ($3.9k)
Dewayne Dedmon, Hawks – C ($4.1k)
Serge Ibaka, Raptors – C ($5.9k)
Summary
This is a very weird slate, as the best play (Giannis) is out and that makes all of his Bucks teammates obvious plays. The trick there is exactly which ones you use and I'd certainly make an effort to toss in 1-2 that are going to be contrarian.
After Giannis, the only other studs are Nikola Jokic and Trae Young. Is this a slate to pay up for one or both of those guys, or can you get away with fading them?
My initial daily fantasy basketball strategy has me thinking the latter. I much prefer targeting Bucks and Hornets on this slate, while my first run through had me liking a hopefully contrarian Pascal Siakam over John Collins.
I'm sure more news will trickle out, but this is a tiny three-game slate, so the idea of a ton more value popping up seems unlikely.
Whatever the case, hopefully these NBA DFS value picks serve you well. If you'd like to try your hand at betting, remember we've got our daily NBA game picks for you to peruse.
AUGUST
Casino of the Month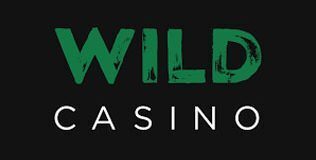 Welcome Bonus
250% up to $5,000
Read Review
Visit Site