Daily Fantasy Baseball and MLB Betting – Advice for Friday, June 14th

I returned to my MLB picks post last Friday to mixed results.
My prior post enjoyed a 4-0 sweep of my MLB picks and also including some solid daily fantasy baseball plays.
Things got off to a rocky start last week, though, as the New York Yankees couldn't live up to their favorite billing in a road loss to the Cleveland Indians. They were my safe play for the night, but a win wasn't in the cards.
I also whiffed on the Pirates as a fun +210 upset pick over the Milwaukee Brewers. The losses piled on from there with two more MLB upset picks failing, but I did manage to score a sweet win via the Seattle Mariners (+162).
As for the MLB DFS side of things, I touted the Oakland Athletics as my top stack and opted to pay up for pitching. Clayton Kershaw and Jacob deGrom were ultimately a fantastic pairing, while half of my A's stack worked out.
Matt Chapman and Khris Davis were hilariously awful, but Matt Oldon did a fine job and Marcus Semien homered twice. I also nailed a stellar one-off option with Nelson Cruz taking one yard.
It was far from a perfect MLB preview and picks post, but it had some strong moments. Let's get back to it for Friday's massive 15-game baseball slate.
Early MLB Betting Odds For Friday, 6/14
I punch this post out really early, so keep in mind that sometimes all of the odds aren't live or updated. Also keep in mind that Vegas shouldn't completely sway you one way or the other and you'll also want to factor in weather, parks and matchups.
With that, let's take a quick look at today's MLB betting slate using BetOnline's odds.
Arizona Diamondbacks (+1.5) -125 vs. Washington Nationals (-1.5) +105
Boston Red Sox N/A vs. Baltimore Orioles N/A
St. Louis Cardinals (+1.5) -205 vs. New York Mets (-1.5) +175
Pittsburgh Pirates (+1.5) -212 vs. Miami Marlins (-1.5) +182
Los Angeles Angels (+1.5) -130 vs. Tampa Bay Rays (-1.5) +110
Cleveland Indians (-1.5) -103 vs. Detroit Tigers (+1.5) -117
Texas Rangers N/A vs. Cincinnati Reds N/A
Philadelphia Phillies (+1.5) -160 vs. Atlanta Braves (-1.5) +140
Kansas City Royals (+1.5) -108 vs. Minnesota Twins (-1.5) -112
New York Yankees (+1.5) -197 vs. Chicago White Sox (-1.5) +172
Toronto Blue Jays (+1.5) +105 vs. Houston Astros (-1.5) -125
San Diego Padres N/A vs. Colorado Rockies N/A
Seattle Mariners (+1.5) -120 vs. Oakland Athletics (-1.5) +100
Chicago Cubs (+1.5) -160 vs. Los Angeles Dodgers (-1.5) +140
Milwaukee Brewers (-1.5) +117 vs. San Francisco Giants (+1.5) -137
A few games don't have current MLB betting lines, but overall we can all get a head start on the day by leaning on the odds seen above.
Some contests stand out immediately as potential targets, while others could fluctuate depending on news later in the day. For now, let's roll with the odds we have and see which games are worth betting on.
Safest MLB Bet of the Day
There are a lot of fun spots to target on tonight's MLB betting slate, but the most attractive looks to be the Dodgers at home against the Cubs.
Rich Hill toes the rubber at home, where he's posted a nasty 2.25 ERA so far this year, while allowing a collective .216 batting average. Chicago is a bottom-10 offense against southpaws and are just 14-18 on the road as well.
The Cubs have power and can beat anyone, but they aren't reliable on the road, they're hitting in a pitcher's park and they have a terrible matchup against a good lefty. The Dodgers also have a nasty offense and are an insane 25-7 at Dodger Stadium.
All things considered, their -142 moneyline at BetOnline feels like a mild steal. Betting on them to win by two runs (+140) really isn't a wild idea, either.
Friday's Top MLB Value Play
Whether you try to grind your way to some profit via the Dodgers on Friday or not, there's even more value to be had out there. That brings me to my favorite MLB value wager, which is Arizona.
I know, I know, the Diamondbacks are on the road against Max Scherzer, but he is actually 0-4 at home this year. Washington, while surging with a 7-3 record over their last 10 games, are also just 15-15 at home and are not 100% healthy offensively.
The Nats are headed in the right direction as a whole, but they have to face off with an Arizona team that has really been focused when they're not at home. The D'Backs are 22-17 on the road this year, but you really see their impact in the batting stats.
Arizona ranks 3rd in home runs, 2nd in batting average, 1st in hits and 2nd in runs when playing outside of their home park in 2019. Things even out for them when they're at Chase Field, so I love to consider them when they're on the road.
Oh, and their +181 price tag to find a way to get past Mad Max is all of the alluring.
Am I saying to fade Max Scherzer or stack Arizona bats in daily fantasy baseball? Not necessarily. But this team plays well on the road and Mad Max gives up some hard contact (35% fly ball rate and 36% hard contact rate). It's not as crazy as it seems and the upside is obvious.
Other Great MLB Upset Picks
That upset play may be a bit rich for you, I get that. There are still others to consider and I'll quickly break them all down.
Here are the other MLB underdog picks I'm liking for Friday:
Philadelphia Phillies
+123
I don't love betting against the Mets. Steven Matz is a talented southpaw, New York has been brilliant at home and the Cardinals tend to be awful on the road. But they also have a bunch of righty power and offer a little value here.
The Braves are also good at home and have been scorching hot, so you'll be taking on risk by backing the Phillies on the road. Philly also offers some betting value, though, while Max Fried is a young lefty who could get got to by Philadelphia's right-handed bats.
New York isn't in an amazing spot against a suddenly elite Lucas Giolito. However, this dude has got to be taken down eventually and this is still a hitter's park. I'm trusting in the Yankees' potency here, while a stout 19-12 road record suggests they'll be dialed in as ever.
Lastly, I sheepishly like the Giants.
Home underdogs can be fun even when they look bad on paper, but San Francisco isn't exactly facing a world-beater in Zach Davies and they're actually running well (6-4 over their last 10) at the moment.
Don't get it confused; the Giants are bad. But Drew Pomeranz is in a pitcher's park and Milwaukee's nasty power could be curbed here.
The Brew Crew are very pedestrian on the road and they whiff a ton still, too. The Giants offer solid value at home in a spot where people will likely be all-in on the Brewers.
MLB DFS Picks For 6/14
You may not agree with my MLB picks, but perhaps you'll want to roll with some of my favorite daily fantasy baseball plays for tonight.
It's early, but I love taking a look at each slate way ahead of time and establishing that gut feel. You can apply weather, adjusted odds and late scratches later.
Top Pitchers to Roster
There is a lot to like at starting pitcher at DraftKings tonight; almost too much. Some of these guys will surely be traps and some simply aren't paying for.
Here are all of the pitchers I personally have interest in on Friday:
Gerrit Cole – Houston Astros ($11.9k)
Max Scherzer – Washington Nationals ($11.5k)
Blake Snell – Tampa Bay Rays ($10k)
Kyle Gibson – Minnesota Twins ($9.3k)
Andrew Heaney – Los Angeles Angels ($8.8k)
Eduardo Rodriguez – Boston Red Sox ($8k)
C.C. Sabathia – New York Yankees ($7.4k)
Adam Plutko – Cleveland Indians ($7.2k)
Zach Davies – Milwaukee Brewers ($6.8k)
Do I want to just pair Cole and Max? In a perfect world, sure. Snell is a really nice value, though, and I can't really talk you out of Giolito, Robbie Ray or even Rich Hill.
I just don't love the latter options tonight. The Yankees are a fun contrarian stack given how amazing Giolito has been and how dangerously close he's coming to an implosion outing.
It happens to the best of pitchers and this is a guy that has historically gotten hit pretty hard. The last time he faced the Yanks he gave up six runs, too. Just saying.
That being said, I don't love the pricing on the intermediate options. I'd rather either pay up at both spots or get my favorite elite (probably Cole) and pair him with a guy in a favorable matchup. I'll probably let my bats decide who my SP2 to will be, though.
Best Bats to Target
Every week I take a look at my favorite bat for each position. Sometimes its based on price or value and other times its based on matchup.
Here are the guys I'm eyeing the most at each main position at DraftKings tonight:
C: Austin Hedges – San Diego Padres ($3k)
Hedges isn't a lock to start, but he's a cheap power bat in Coors if he does. Sign me up for that.
1B: Freddie Freeman – Atlanta Braves ($5k)
If I actually have the funds for it, I'll chase the red hot Freeman. He has been donging like crazy and Nick Pivetta has issues with lefty power. If I need to save, Paul Goldschmidt continues to be way too cheap.
2B: Rougned Odor – Texas Rangers ($4.1k)
I am loving me some Rangers tonight. They are in a good park for the long ball and they have plenty of pop, while Tyler Mahle struggles against left-handed hitting. Odor is heating up at the plate and always has a chance at sending one into the stands.
3B: Alex Bregman – Houston Astros ($5.1k)
The Astros are decimated by injuries these days, but they still have Bregman. He can mash anyone and he'll be at home against a fly ball pitcher in Aaron Sanchez. He's my locked-in dong of the night.
SS: Manny Machado – San Diego Padres ($4.3k)
Machado hasn't enjoyed an amazing first year with the Padres, but he still packs plenty of power. He comes in at a discount in Coors against the beatable Jeff Hoffman.
OF: J.D. Martinez – Boston Red Sox ($5k)
Martinez has been wrecking after returning from a mild layoff and tonight he's in a hitter's haven versus Dan Straily. Fire up your Boston stacks and make sure Just Dongs is part of the fun.
My Favorite Daily Fantasy Baseball Lineup For 6/14
You see where I stand when it comes to the MLB betting scene, as well as my top picks for pitching and hitting.
Let's find out how that all comes together in my favorite daily fantasy baseball lineup for Friday.
SP1: Blake Snell – Tampa Bay Rays ($10k)
SP2: Eduardo Rodriguez – Boston Red Sox ($8k)
C: Austin Hedges – San Diego Padres ($3k)
1B: Paul Goldschmidt – St. Louis Cardinals ($3.9k)
2B: Rougned Odor – Texas Rangers ($4.1k)
3B: Matt Chapman – Oakland Athletics ($4.2k)
SS: Manny Machado – San Diego Padres ($4.3k)
OF: J.D. Martinez – Boston Red Sox ($5k)
OF: Khris Davis – Oakland Athletics ($4.1k)
OF: Jose Martinez – St. Louis Cardinals ($3.3k)
I certainly covet Cole and Scherzer above all other pitchers, but I'm intrigued by Snell's ownership being low. He's facing a Halos lineup that traditionally doesn't whiff that much and obviously all the other elite arms will split ownership.
Snell is otherwise in a nice spot at home in a pitcher's park and he's cheaper than he's worth. The Angels only rank 18th in batting average versus southpaws and haven't been great on the road. I'll bite on Snell here and roll with E-Rod as my SP2 (29.2 fantasy points against Baltimore earlier this year).
As for the sticks, Hedges and Machado are cheap exposure to Coors, Odor is in a great spot and you don't need much coaxing to use J.D. Martinez. Paul Goldschmidt is dirt cheap and mashes lefties, the same can be said for Khrush and Matt Chapman and Jose Martinez is another cheap righty going up against Matz.
It's not the perfect team, but it's a fun one for GPPs and offers plenty of value and loads of upside. If you want to get sneaky, the Cardinals and Yankees stand out as two of my favorite stacks on the night.
Whatever you decide, hopefully I could help in some way with your baseball betting and/or fantasy baseball. Thanks for stopping by and good luck with your MLB picks!
September
Casino of the Month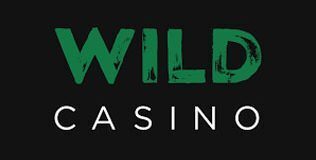 Welcome Bonus
250% up to $5,000