Current Best Bets for the 2019 NBA Finals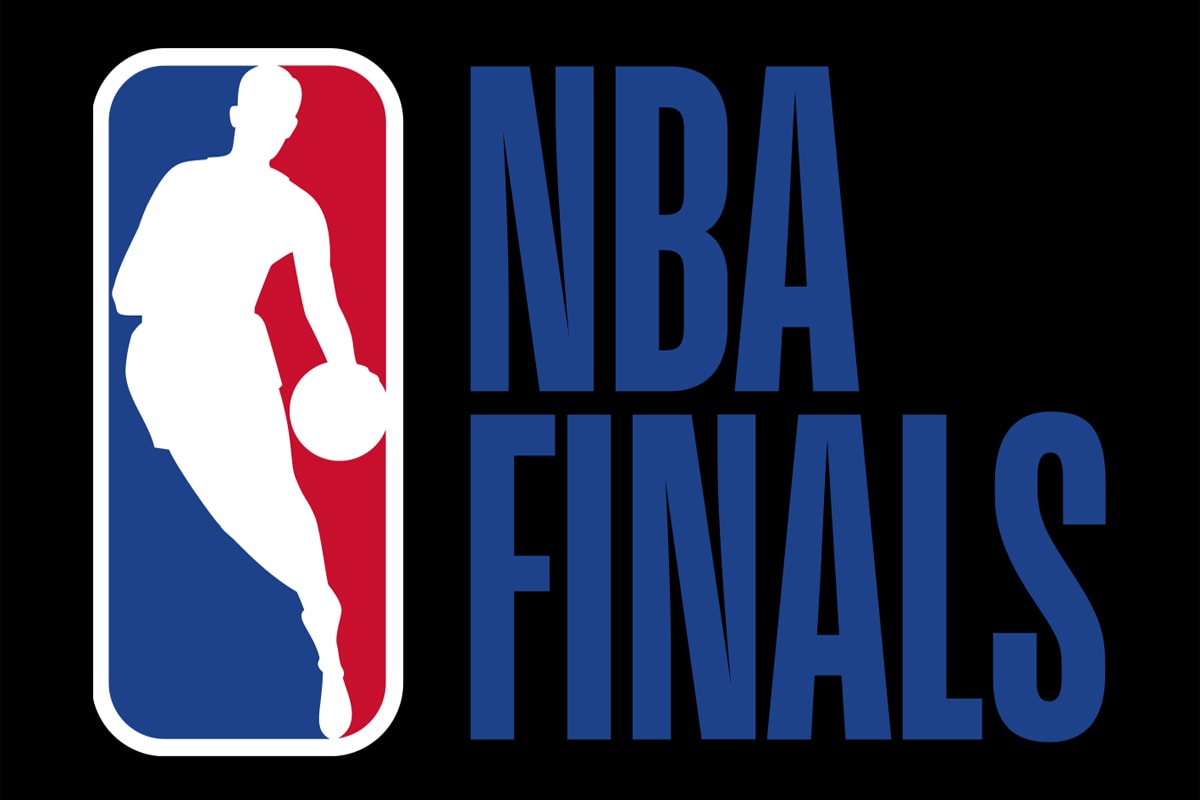 The 2019 NBA Finals are officially interesting.
Okay, so you were probably reeled into the most important series of playoff basketball even before it started, but with the series now tied 1-1, things only intensify from here.
I won't lie. I could still go either way in this one, too.
Both teams are loaded with talent, both teams have at least one legit superstar to lean on, and the narrative game is strong on either side.
And the Raptors have Drake, so there's that.
To be fair, I loved Toronto all year to get here. If you rolled with my advice and bet on them as the Eastern Conference representative, you already won. If you want to win more, my suggestion continues to be to find ways to bet on the Warriors.
But no matter how you actually want to bet on the 2019 NBA Finals, the real point is there are quite a few ways to do so.
Let's dive into the best NBA Finals wagers and how I'd bet on them.
2019 NBA Finals Game 3 Odds
The first way to bet on the NBA Finals is to place some cash on a game three wager. Toronto and Golden State split the first two games up in Canada, but the series now shifts to Oakland.
The Warriors are quite good at home and should be the understandable favorites in both game three and four. If they end up getting superstar forward Kevin Durant back for either of those games, their status as the favorites will only be cemented further.
There are plenty of ways to wager on the 2019 NBA Finals, but three stand out for game three specifically.
Here are the main odds associated with Wednesday night's clash.
Point Spread
The most popular wager in all of sports is the point spread, but the one for game three is a bit tricky. Game two was very tight, while game one leaned in Toronto's favor by a good margin.
This game three is going to be very tense, so my gut instinct is to assume neither team wins by six or more points.
Regardless, here is the ATS pricing for Wednesday night.
Golden State Warriors (-6)
-110
Neither Toronto nor Golden State were amazing against the spread during the regular season, but the Raptors are 11-9 ATS during postseason play thus far.
It's also worth noting the Warriors are just 29-38-2 against the spread after a win and 19-28-1 ATS as home favorites. The Raptors, meanwhile, are 11-8 as road underdogs against the spread.
None of this for sure tells us anything, but Toronto is built to compete with the Warriors, and these teams match up extremely well. The Raptors know they have to keep pressing, and after the way they played in the first two games, I find it hard to believe they just go away in such a huge third game.
Golden State is a fine bet to win this game, but I expect it to be close.
PICK
Toronto Raptors (+6)
-110
Moneyline
The other main wager is the moneyline, and for the remainder of this series, it's likely that the favorite will be playing at home and also won't return great value.
Based on the pricing going into game three, I will admit the Raptors are the preferred bet when it comes to this wager.
Here are the game three moneyline odds, per MyBookie.ag.
Toronto Raptors to Win
+210
Golden State Warriors to Win
-260
I do think the Warriors take back control of this series in front of their home crowd, and if you want some mild profit, you can bet a little money on them as a straight-up winner.
The Dubs went 36-12 as home favorites this year and are 46-23 after a win. They got a little momentum back in game two, and they tend to be very tough to beat in their house.
Toronto offers more upside in this particular wager, but I find myself digging the Dubs.
PICK
Golden State Warriors to Win
-260
Total
This is not a high total by this season's standards. The pace of the NBA has grown in recent years and was positively bananas this year.
Toronto (14th in pace) isn't the fastest team in the league, and the Warriors (11th) are slower than they've been in recent memory. However, both teams rank inside the top 6 in terms of offensive efficiency and can stroke the long ball.
Game two provided a push on a 213 total, too, while game one blew a 212.5 total out of the water (227 points).
Bettors are back to that total going into game three.
Based on what we've seen so far, it's easy to suggest this is a very palatable total for this series. I'm a little shocked Vegas doesn't call the bluff of all bettors and raise this total a good deal.
To me, that means we're getting a bargain in this spot. The over is just 20-29 when the Warriors play at home this year, but if you look back, you'll see in a hurry those over/unders were obscenely high.
That isn't the case here, which potentially plays into a pretty easy bet.
Predicting How the NBA Finals End
There are a number of wagers dealing with how the 2019 NBA Finals play out from here.
While betting on each specific game is still something you'll want to do, placing long-term bets on how this series matures is also very profitable in theory.
Here's a slew of wagers to consider and how I view them right now.
Series Game Spread
I normally only roll with point spreads, but here, SportsBetting.ag and other basketball sportsbooks are allowing bettors to wager on game spreads.
Basically, you're predicting how the series will play out, but instead of predicting an exact finish, you're just betting whether either team will beat/cover the game spread.
I could have stopped at listing one set of odds for this wager type, but this allows you to soak it all up. You can then head on over to SportsBetting.ag and decide how you want to bet here.
Personally, I see this series going seven games, and I like the Dubs' experience and star power to get them the title once again. Doing so in Toronto will not be easy, but they've finished teams off in the Finals on the road before.
But you don't have to agree with how I think this series will end. You just need to correctly bet on which team wins and by how many games.
My stance has me taking the Dubs by one game, though, and that's a solid -200 price tag. Even better, of course, is taking the Raptors to stay within +1.5 games or even win the whole thing.
That's a flat-out steal in my mind, especially since I think we're getting seven games in this series. If the Raptors win, great. If not, it'd still be a converted wager.
PICK
Raptors +1.5 Games
+110
Series Game Total
This NBA Finals prop allows you to bet on how many total games will be played in the 2019 NBA Finals. We're already at two games, and the series will have a minimum of five games at this point.
There are two different bets for this one, as bettors can bet on the 2019 NBA Finals going to six or seven games. My approach is that we're getting seven games, which makes this an easy call for me.
If you disagree, though, the most logical play is still over 5.5 (-300). I just don't think either team is about to rip off four straight wins. Of course, Toronto literally did just that in the Eastern Conference Finals, and the Dubs did sweep the Western Conference Finals.
While I firmly believe this is going to seven games, I see this as a pretty decent opportunity to hedge your bets a bit and tap into some underrated value.
This -300 price isn't amazing, but if you bet hard enough, it could be worth your while. The play isn't about the games for me. It's that I don't think either side is winning out.
Will the 2019 NBA Finals Go 7 Games?
You know where I stand on this wager, but I'm a little shocked to see the top NBA Finals sportsbooks don't really agree with me.
That, or they're just trying to garner interest away from that wager. Regardless, the 2019 NBA Finals going the distance is the much more profitable bet at the moment over at BetOnline.
I think we're seeing a heavyweight title fight unfold here. The return of Kevin Durant will make things interesting, and Toronto obviously still has the home court edge.
The beauty here is you don't need to pick a side. If this thing goes seven games like I think it will, you could win big via this +175 price tag.
Exact NBA Finals Outcome Prediction
You can take it one step further by predicting exactly how the 2019 NBA Finals ends. BetOnline offers options for every possible outcome, and every single option offers solid-to-great value.
No matter which way you're thinking of betting here, I am not a believer this thing ends in five games. Toronto is a much tougher out than the Cleveland Cavaliers were a year ago, and even KD coming back doesn't guarantee an easy win for the Dubs.
You can consider either team in six or seven games, but I'm rolling with the Dubs in seven.
Where Will the Series End?
The other main NBA Finals prop bet to go after is where the final game will take place. This one offers respectable value both ways, but I'm instantly leaning towards the Toronto side.
This isn't a bad hedge bet to toss on top of your other wagers, especially since there are three more games in Oakland, and two of them are right away in game three and four.
The series can't end there. If you think Golden State wins the next two games and goes up 3-1, then they'd be in position (in Toronto) to ice the series.
What is more likely is these two teams split the next two games, and then math gives you two possible endings in Canada and just one in Golden State.
I like the Warriors to win again this year, but they'll have to work for it.
Summary
How you bet on the 2019 NBA Finals is up to you. I like the Warriors if healthy, but I do expect a dog fight that goes seven games. If you're at all aligned with that logic, perhaps that makes for some easy NBA Finals betting to close out the year.
A few hedge bets in the right spot aren't crazy, while you can also seek out some other NBA Finals prop bets. One big one is who might win NBA Finals MVP, while I also touched on a bunch of Drake props not too long ago.
Yes, this is the wild world of sports betting we live in, folks. The NBA Finals are no longer just about the teams and players. It also deals with pop culture, and you can make money off of that as well.
However you wager throughout the rest of the 2019 NBA Finals, it promises to be entertaining. Thanks for stopping by, and good luck with your bets!