Who Are the Current 2019/20 Stat Leaders Across the Big Soccer Leagues?

Statistics have always been important when analyzing or betting on soccer. It does not always tell the full tale, but it can definitely help you spot trends and make sense of the teams' results.
Now that the soccer season is put on hold, I thought it would be a good time to revisit how some of the teams in the European leagues have ranked in the stats department and whether these numbers can be put to good use once we can all go back to betting on our favorite sport.
Below, I take a look at the soccer stat leaders for the 2019/20 season in major European leagues.
French Ligue 1
The league has been dominated by Paris Saint-Germain for a long time, but this season has seen other top teams rank well in some departments and several others who have impressed with their overall performance.
Here's the rundown for the stats in Ligue 1 in 2019/20.
Goals Scored
Paris Saint-Germain: 75
Monaco: 44
Lyon: 42
Not many surprises here. PSG is miles ahead of their competition, which is largely down to Kylian Mbappe, Neymar, Edinson Cavani, and Mauro Icardi.
Monaco fans will be happy that the team continues to rank well in the goals bracket even after selling most of their offensive talent each year.
Lyon's forwards have also been effective, and despite currently being 7th in the table, they crack the top 3 in the goals scored chart.
Goals Allowed
Reims: 21
Paris Saint-Germain, Rennes: 24
Lille, Lyon: 27
Reims has been the surprise package of the season, and it's easy to see where their strengths lie. The team has been pretty solid in defense and still has a chance of nailing down a spot for the Europa League tournament.
PSG was always going to be present here. Despite the fact that many believe their defense is not elite, there are some quality defenders there, and the team's offensive firepower ensures that their goal is never too troubled on the domestic front.
Lille's defense has also been great, but their lack of goals means they're still far from Marseille and PSG.
Lyon is an interesting case. They rank very well in the goals department and also make the top 3 in defense, yet they sit in 7th place. This imbalance is brought about by some huge wins and disappointing narrow defeats, which you may want to take into account when betting on the team.
Assists
Paris Saint-Germain: 51
Lyon, Nice, Bordeaux, Monaco: 29
Marseille: 28
The elite teams are dominating here, and this is to be expected. Nobody can match PSG's free-flowing style, and Monaco, Marseille, and Lyon have been among the most entertaining French teams to watch this season.
Completed Passes
Paris Saint-Germain: 16,846
Lyon: 13,379
Nice: 13,377
Marseille and Rennes' more direct styles mean that they don't rank too well here, but there's a spot on the podium for 6th-place Nice, who are just a few passes from overtaking one of the most technically-gifted teams in the league.
Penalties Awarded
Lille: 7
Paris Saint-Germain, Rennes, Amiens: 5
Nice, Montpellier, Reims, Toulouse, Lyon, Marseille, Brest, Strasbourg: 4
There is mostly parity among the top clubs here, but Lille's record definitely stands out. The team's incredibly fast-paced offense plays a huge role, and this is something to watch out for when betting on their games.
Worst Discipline
Monaco: 10
Nice: 7
Nimes: 6
Wow! For a traditionally technical side, Monaco has really fallen off a cliff here. They will probably not maintain the same pace of having players dismissed, but with such a high number after 28 games, there is bound to be a few more coming when things kick off again.
German Bundesliga
Bayern Munich struggled at the start of the season, and this led to a managerial change. Hansi Flick was appointed as caretaker, and he penned a permanent deal after leading the club back to the top of the league.
Things are not over yet, though, as Borussia Dortmund and RB Leipzig are still lurking in close proximity. Let's take a look at how things stand in the 2019/20 soccer stats department.
Goals Scored
Bayern Munich: 73
Borussia Dortmund: 68
RB Leipzig: 62
The league's leading goalscorer Robert Lewandowski and young winger Serge Ganbry have contributed immensely to Bayern's impressive record, and the duo is expected to continue their scoring run once we get back underway.
Timo Werner and Jadon Sancho have been the other high-scoring players in the league and the main reason why their respective teams make the top three here.
Goals Allowed
RB Leipzig, Bayern Munich: 26
Wolfsburg, Bayer Leverkusen, Borrusia Monchengladbach: 30
Borussia Dortmund: 33
RB Leipzig's defense is known for being solid, and this season makes no exception. The team will continue to rely heavily on that aspect while Dortmund must shore up their backline if they are to challenge for the Bundesliga title.
Assists
Borussia Dortmund: 59
Bayern Munich: 58
RB Leipzig: 41
Despite scoring fewer goals, Dortmund's incredible wingers Sancho and Hazard have been among the best providers in the league. As you can see, Leipzig is still far from their main competitors in this area.
Completed Passes
Bayern Munich: 15,716
Borussia Dortmund: 15,128
Bayer Leverkusen: 13,947
It's not surprising to see the league's top dogs leading the way here, but Leverkusen's presence is a sign the team is building something exciting this season with talented playmaker Kai Havertz right in the center of it.
Penalties Awarded
Freiburg: 5
Bayern Munich, Union Berlin, Werder Bremen: 4
Augsburg, Borussia Monchengladbach, RB Leipzig: 3
There's not much we can really take away from this as there is almost complete parity, but Freiburg's record does raise a few eyebrows.
Red Cards
Bayer Leverkusen: 6
Union Berlin: 4
Werder Bremen, Mainz 05, Hertha Berlin, Eintracht Frankfurt, Cologne: 3
Leverkusen's players have been among the league's biggest hard workers on the pitch. However, their youthful enthusiasm has also led to a bad disciplinary record, which will most probably continue after the restart.
Spanish La Liga
Barcelona and Real Madrid have pulled away from the competition once again, but the title is far from settled with Messi and company just two points ahead of their rivals.
Here is how the key 2019/20 stats for La Liga stand at the moment.
Goals Scored
Barcelona: 63
Real Madrid: 49
Real Sociedad: 45
Nothing too surprising at the top. However, Real Sociedad's free-scoring form should be noted. The team has proven to be quite versatile and effective in attack, and goals are coming from every direction with Willan Jose, Mikel Oyarzabal, and Potru at the forefront.
Goals Allowed
Real Madrid: 19
Atletico Madrid:21
Athletic Bilbao: 23
Real Madrid has been excellent in defense all season while Barcelona has had a lot of problems in that department and is nowhere to be seen.
Simeone's Atleti side makes yet another appearance at the top of the defensive rankings, while Bilbao's goalkeeper and backline are showing great resilience, especially in home games.
Assists
Barcelona: 46
Real Madrid: 39
Real Sociedad: 29
Real Sociedad's third place in this area proves that the team is clicking on the offense, and there are multiple players contributing to that. If this continues, they have every chance of challenging Sevilla for the 3rd spot in the league.
Completed Passes
Barcelona: 17,079
Real Madrid: 14,109
Sevilla: 12,187
The top 3 in the overall standings make the top 3 here, and it's hardly a surprise given the quality of the players and the teams' pass-orientated tactics.
Penalties Awarded
Villareal: 7
Real Madrid: 6
Mallorca: 6
Even without Cristiano Ronaldo, Madrid is still enough of a threat in the box to compel the opposition to foul them, but the Yellow Submarine's seven awarded penalties definitely stand out.
It is also interesting to see bottom-dwellers Mallorca make an appearance here. Continuing their good run in this area can be a great advantage once the time comes to settle the relegation race.
Red Cards
Real Betis: 7
Espanyol: 6
Osasuna, Barcelona, Celta Vigo, Valencia: 5
La Liga is often painted with a lot of "tarjetas rojas," and 2019/20 follows the same trend. Barcelona and Valencia are definitely surprising entries, and the teams should look to address this quickly when the season returns.
English Premier League
Liverpool was running away with the title, but they will now have to wait and see what happens. Let's check if their overall points advantage translates into most of the statistical areas.
Goals Scored
Manchester City: 68
Liverpool: 66
Leicester City: 58
City's world-class frontline is narrowly outgunning the Reds here, but this has not helped to keep them closer in the standings.
Leicester's exciting young squad has been a revelation this season. However, it is the veteran Jamie Vardy that is once again at the top of the goalscoring charts.
Goals Allowed
Liverpool: 21
Sheffield United: 25
Leicester City: 28
This is where Liverpool has really outdone the competition. As you can see, Manchester City is nowhere to be seen, and that is why the gap is so big between these two right now.
Sheffield United has been amazing in defense all season, and this is largely the reason why they find themselves 7th in the table, ahead of teams like Arsenal and Tottenham Hotspur. Chris Wilder's team has a legitimate case to be considered as the best newly promoted team in EPL history.
Leicester City's third place here confirms that Brendan Rodgers' squad is as solid in defense as it is exciting going forward.
Assists
Liverpool: 53
Manchester City: 52
Leicester City: 41
Once again, the top 3 share the podium. Kevin De Bruyne has been the league's best provider since the start of the season, but Liverpool's collective contribution edges the Belgian's record.
Completed Passes
Manchester City: 17,404
Liverpool: 15,648
Chelsea: 15,462
Guardiola's pass-obsessive style once again dominates this area, but it's interesting to see Frank Lampard's Chelsea doing so well with so many young players on the roster.
Penalties Awarded
Manchester United: 9
Manchester City, Leicester City: 6
Chelsea, Liverpool, Tottenham, Watford: 4
Manchester United might be feeling that Sir Alex Ferguson is back. They are leading all four leagues in penalties awarded.
The top 3 are once again in the frame, and there is a somewhat surprise appearance by Watford, whose physicality has proven to be a handful in the penalty box, and there is a big chance this will continue.
Worst Discipline
Manchester City, Tottenham, Watford, Southampton, Arsenal, Bournemouth, Everton, Newcastle: 3
Wolverhampton, Brighton: 2
Leicester City, Liverpool, West Ham, Aston Villa, Crystal Palace, Norwich, Sheffield United: 1
It's not surprising to see several of the struggling teams here, but Man City's three red cards have been a major problem for Pep and his men.
The discipline shown by City is definitely something that the manager needs to address, but it will be too late to make a difference this season. Now that Liverpool has almost certainly won the title, my bet is that we'll see more of the relegation-threatened teams getting red cards.
Especially tough tacklers like Watford, Aston Villa, and West Ham.
Conclusion and Final Words
I hope that this was a fun topic for you as I feel it could really help us spot some betting opportunities when the season returns. Check out our soccer betting sites if you're hoping to wager on these leagues.
Let me know what you make of the numbers and which statistical categories you would like to see. I'll be glad to read your recommendations as we might be doing this in the future as well.
Until then, keep reading our soccer blog for similar content, and hopefully, we can get back to our normal routine soon enough. Stay safe out there!
AUGUST
Casino of the Month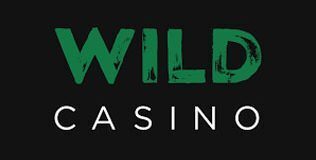 Welcome Bonus
250% up to $5,000
Read Review
Visit Site