Deciding Who Is Better Between Ronaldo and Messi

Cristiano Ronaldo vs. Lionel Messi – who is better? This simple question has divided soccer fans for an entire generation.
Whether you prefer Messi or Ronaldo, we can all agree on one thing – both players have made a serious case for soccer's GOAT crown when they finally decide to call it a day.
It's July 2022. Sadly, the iconic forwards are in the twilight of their careers. But as we wait for the new season to kick off, now feels like the perfect time to reignite the Ronaldo vs. Messi debate.
Many of the best real money gambling apps have props concerning Messi and Ronaldo's retirements. But I don't want to think about that right now. Instead, I want to look back at their glittering careers and attempt to answer that question.
Below, I compare all the key stats such as goals, assists, trophies, and awards. I will discuss other factors such as jersey sales, social media followers, net worth, and more.
Messi vs. Ronaldo Stats – Goals, Assists, and Awards
When comparing Cristiano Ronaldo and Lionel Messi, it only makes sense to start with the cold, hard numbers, right? Let's begin by comparing the two players regarding goals, assists, individual awards, and other key statistics.
Ronaldo vs. Messi at Club Level
Ronaldo has played for four clubs – Sporting CP, Manchester United, Juventus, and Real Madrid. Since making his professional debut for Sporting in 2002, he has racked up a ludicrous 698 goals and 230 assists in 932 club games.
CRISTIANO RONALDO'S GOALS AND ASSISTS AT CLUB LEVEL
Club
Games
Goals
Assists
Real Madrid
438
250
131
Manchester United
329
142
71
Juventus
134
101
22
Sporting CP
31
5
6
Total
932
698
230
On the flip side, Messi has only played for two clubs. The Argentine made his professional debut for Barcelona in 2004, spending 16 straight seasons at Camp Nou before joining Paris Saint-Germain in 2021.
In total, Messi has bagged a colossal 681 goals and 317 assists in 810 club games.
LIONEL MESSI'S GOALS AND ASSISTS AT CLUB LEVEL
Club
Games
Goals
Assists
Barcelona
810
670
302
Paris Saint-Germain
34
11
15
Total
810
681
317
As you can see, both players have scored an outrageous number of goals over the years. But how do they compare to one another? Here are the Lionel Messi vs. Cristiano Ronaldo stats for goals and assists at club level.
MESSI VS. RONALDO AT CLUB LEVEL
Cristiano Ronaldo
Statistic
Lionel Messi
932
Games
810
698
Goals
681
230
Assists
317
0.75
Goals Per Game
0.84
0.25
Assists Per Game
0.39
0.99
Goal Involvements Per Game
1.23
The first thing to note here is that Ronaldo has played 122 games more than Messi. Naturally, Ronaldo has scored more goals than Messi. But only just.
As the table above details, Messi has chalked up 87 assists more than Ronaldo. This suggests that the Argentine is more of a team player, while the Portuguese could be viewed as more of a selfish goal-getter.
Messi boasts superior ratios in terms of goals per game, assists per game, and goal involvements per game. However, you can't read too much into those stats – given that Ronaldo has played 122 games more than Messi.
Messi vs. Ronaldo at International Level
It's now time to compare Messi and Ronaldo on the international stage. Ronaldo has scored more club goals than Messi, but who comes out on top at the international level?
CRISTIANO RONALDO'S GOALS AND ASSISTS FOR PORTUGAL
Games
Goals
Assists
Goals Per Game
189
117
42
0.62
CR7 has netted 117 goals in 189 appearances for Portugal, meaning he averages 0.62 goals per game for his country. He also holds the record for the most hat-tricks in men's international soccer, having notched ten trebles!
Most notably, Ronaldo is the all-time leading scorer in men's international soccer. Only one other man in history – Iran's Ali Daei – has bagged 100+ goals on the international stage.
TOP INTERNATIONAL GOALSCORERS IN MEN'S SOCCER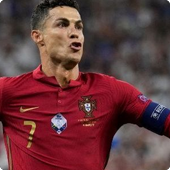 1. Cristiano Ronaldo, Portugal – 117
2. Ali Daei, Iran – 109
3. Mokhtar Dahri, Malaysia – 89
4. Lionel Messi, Argentina – 86
5. Ferenc Puskas, Hungary – 84
It is difficult to imagine anyone surpassing CR7 on the all-time international goals leaderboard. However, there are a handful of players who could break Ronaldo's scoring record if they emulate his freakish consistency and longevity.
As it stands, Messi finds himself 31 goals shy of Ronaldo in the all-time international scoring charts.
LIONEL MESSI'S GOALS AND ASSISTS FOR ARGENTINA
Games
Goals
Assists
Goals Per Game
162
86
51
0.53
Once again, Messi outperforms Ronaldo in terms of assists here. But Ronaldo's goals per game ratio is noticeably superior.
Few would argue that Ronaldo has not made a bigger impact than Messi on the international stage. Don't get me wrong – the Argentine's record for his country is still outstanding. But there is no hiding that Ronaldo is the greatest ever goalscorer in men's international soccer.
Comparing Ronaldo and Messi's Individual Awards
Although CR7 has scored more goals at both club and international level over the years, Messi has more Ballon d'Ors to his name.
For those unaware, the Ballon d'Or is the most prestigious individual honor in world soccer. The annual award is given to the best play over the past year and is voted for by coaches and captains of national teams, high-profile journalists, and other important figures.
The table below tells you everything you need to know about Messi and Ronaldo's dominance over their generation.
MOST SUCCESSFUL BALLON D'OR WINNERS
Player
Winner
Runner-Up
Lionel Messi
7
5
Cristiano Ronaldo
5
6
Michel Platini
3
–
Johan Cruyff
3
–
Marco van Basten
3
–
Between 2008 and 2021, only one player – Croatia's Luka Modric – prevented either Messi or Ronaldo from winning the Ballon d'Or. Messi clinched seven crowns during that period, including four in a row between 2009 and 2012. Meanwhile, Ronaldo won the award five times.
It goes without saying that Messi and Ronaldo are the greatest Ballon d'Or winners of all time. Follow the link below to learn more about their best Ballon d'Or-winning years.
It is also worth pointing out that Messi has picked up 22 Golden Boots across all competitions, while Ronaldo has claimed 19.
Messi finished as La Liga's top scorer now fewer than eight times during his time at Barcelona, with Ronaldo achieving the same feat on three occasions. However, Ronaldo's seven Champions League Golden Boots eclipse Messi's six.
With a record seven Ballon d'Ors and 22 Golden Boots under his belt, Messi outshines Ronaldo in the individual awards department.
Cristiano Ronaldo vs. Lionel Messi Head-to-Head
When comparing Cristiano Ronaldo and Lionel Messi, individual stats and awards count for a lot. But what about the head-to-head record between the two icons?
Soccer fans have been fortunate enough to see Ronaldo and Messi face each other 34 times over the years. Most of these encounters occurred when they clashed in El Classico showdowns between Real Madrid and Barcelona.
Here is the head-to-head record for Messi vs. Ronaldo.
MESSI VS. RONALDO HEAD-TO-HEAD RECORD
Cristiano Ronaldo
Statistic
Lionel Messi
34
Games
34
10
Wins
15
9
Draws
9
15
Losses
10
29.4%
Win Rate
44.1%
1.14
Points Per Game
1.58
20
Goals
21
1
Assists
11
As you can see, Messi has beaten Ronaldo on 15 occasions – meaning the Argentine has a win rate of 44.1% against his rival. By contrast, Ronaldo has won just 29.4% of his games against Messi.
Messi has also racked up 32-goal involvements while facing Ronaldo. In reply, the Portuguese has bagged 21– registering one goal and ten fewer assists.
Of course, soccer is a team sport. Messi would not have been able to achieve 32 goal involvements against Ronaldo without the help of his teammates. Still, there is no denying that Messi has enjoyed more success when the foes have gone head-to-head.
Comparing Ronaldo and Messi's Global Popularity
Although soccer players are ultimately judged on the number of goals they score and the number of titles they win, the Ronaldo vs. Messi debate transcends soccer.
We already know that Ronaldo and Messi have netted a stupendous number of goals and claimed tons of titles between them. But how do the superstars compare in terms of global popularity?
We need to look at the numbers behind social media followers and jersey sales to answer that question.
Ronaldo vs. Messi Social Media Followers
Let's start by checking out their social media numbers. The two rivals have remained pretty much side by side in terms of their on-field achievements, but this is where things change.
CRISTIANO RONALDO'S SOCIAL MEDIA FOLLOWERS
To put it simply, Ronaldo's social media numbers are staggering. Boasting a combined total of 565 million followers across Instagram and Twitter, the 37-year-old is an online megastar.
At the time of writing, CR7 is the most-followed person on Instagram. Kylie Jenner currently sits second with 356 million followers, but Ronaldo is in a league of his own on the photo and video sharing platform.
Oh, and he also has 101 million Twitter followers for good measure!
LIONEL MESSI'S SOCIAL MEDIA FOLLOWERS
With 346 million followers, Messi is the third most-followed person on Instagram. As it stands, he has more followers than celebrities such as Selena Gomez, Dwayne "The Rock" Johnson, and Kim Kardashian. But he is still miles behind Ronaldo.
Interestingly, Messi does not have an official Twitter account. Although he has never publicly stated why he isn't on Twitter, it is safe to assume that he doesn't have an account because he prefers to enjoy a low-profile life away from the soccer field.
Who Has Sold More Jerseys – Ronaldo or Messi?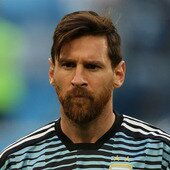 For many years, Ronaldo sold more jerseys than Messi. The Portuguese wore the iconic No. 7 jersey while playing for Man Utd, Real Madrid, and Juventus, leading to millions of sales worldwide.
When CR7 left Real Madrid to join Juventus in 2018, the Italian giant sold 520,000 Ronaldo jerseys in the first 24 hours after the transfer. Ronaldo's 2021 return to Man Utd also prompted a frenzy of jersey sales.
Funnily enough, though, Messi reportedly smashed Ronaldo's record when he signed for PSG. It was suggested that more than 830,000 "Messi 30" PSG jerseys were sold within 24 hours of the transfer.
Although that figure has never been officially verified, it is worth noting that PSG sold 150,000 "Messi 30" jerseys in just seven minutes via their official website. This suggests that 830,000 is a very credible estimate.
Either way, Messi and Ronaldo have sold countless jerseys over the years. It is pretty much impossible to settle on an exact figure for either player.
Messi vs. Ronaldo Finances – Who Makes More Money?
Naturally, the best soccer players tend to earn the most money. Not only do they get the biggest salaries, but they also get highly lucrative sponsorship deals.
I'm sure Ronaldo and Messi would rather let their feet do the talking. But money talks, too. So, how much do Messi and Ronaldo earn? What sponsorships deals do they have? And what about their net worth?
How Much Is Cristiano Ronaldo Worth?
Estimated Net Worth: $500 million
Reported Current Salary: £26.4 million (Manchester United)
Reported Record Salary: €30 million (Real Madrid)
According to multiple sources, Ronaldo's net worth is roughly $500 million. His current Man Utd salary sees him take home around £26 million per year, but he earns millions more from sponsorships.
Ronaldo's biggest sponsor is Nike. However, he is also sponsored by TAG Heuer, DAZN, Clear, MTG, Altice Portugal, Gerena Free Fire, American Tourister, LiveScore, and various other brands.
In 2020, the megastar became the first active team-sport athlete to surpass $1 billion in career earnings. So, yeah – he isn't exactly strapped for cash!
How Much Is Lionel Messi Worth?
Estimated Net Worth: $600 million
Reported Current Salary: €30 million (Paris Saint-Germain)
Reported Record Salary: €138 million (Barcelona)
If Ronaldo's net worth is big, then Messi's net worth is astronomical. At the time of writing, the 35-year-old is reportedly worth $600 million.
In addition to his €30 million-per-year contract with PSG, Messi has lucrative sponsorships deals with brands such as Adidas, Ooredoo, Lay's, Gatorade, Pepsi, Jacob & Co., Budweiser, Hard Rock International, and others.
In January 2021, Spanish newspaper El Mundo revealed that Messi earned a mammoth €138 million per year across the final four years of his Barcelona contract. Just let that sink in for a second.
El Mundo today, what a bomb. Leo Messi's contract with Barcelona revealed on front page 🔴👇🏻 @elmundoes

– €555,237,619 contract [4 years].

– €138m per season fixed + variables.

– €115,225,000 as 'renewal fee' just for accepting the contract.

– €77,929,955 loyalty bonus. pic.twitter.com/FK3I34hJta

— Fabrizio Romano (@FabrizioRomano) January 31, 2021
Ronaldo vs. Messi Silverware – Titles and Trophies
It's all well and good comparing Messi and Ronaldo in terms of goals and individual honors. But to determine who the better player is, we need to assess what they have achieved with their respective teams.
Let's look at Ronaldo and Messi's trophy hauls for both club and country.
Messi or Ronaldo – Who Has Won More Club Titles?
Ronaldo has won 29 trophies at club level, claiming at least one title with each of his four clubs. Here is the complete list of his achievements.
CRISTIANO RONALDO'S CLUB TITLES
UEFA Champions League: 5
FIFA Club World Cup: 4
English Premier League: 3
Spanish La Liga: 2
Italian Serie A: 2
UEFA Super Cup: 3
English FA Cup: 1
English League Cup: 2
Copa del Rey: 2
Spanish Super Cup: 1
Coppa Italia: 1
Italian Super Cup: 1
Portuguese Super Cup: 1
English Community Shield: 1
Total: 29
CR7 collected 15 trophies during his time at Real Madrid, marking the most successful period of his career. It is no coincidence that many of Ronaldo's best-ever seasons came while wearing the famous white jersey.
As for Messi, he has picked up 36 club trophies. After winning 35 trophies with Barcelona, he clinched the 2021-22 Ligue 1 crown with PSG.
LIONEL MESSI'S CLUB TITLES
UEFA Champions League: 4
FIFA Club World Cup: 3
Spanish La Liga: 10
French Ligue 1: 1
UEFA Super Cup: 3
Copa del Rey: 7
Spanish Super Cup: 8
Total: 36
Messi may have more club titles than Ronaldo, but Ronaldo has won a wider array of trophies. While Ronaldo has won 14 different competitions, Messi has only won seven.
Of course, this is due to Messi's loyalty to Barca. But having won the top-flight title in England, Spain, and Italy, Ronaldo has achieved more across the continent. On top of that, Ronaldo has more Champions League crowns to his name.
Who Has Won More International Trophies – Ronaldo or Messi?
We also need to consider what both players have accomplished on the international scene. Winning a club competition is great, but triumphing on the world stage is a totally different achievement altogether.
CRISTIANO RONALDO'S INTERNATIONAL TROPHIES
UEFA European Championship: 1
UEFA Nations League: 1
Total: 2
Ronaldo has won two trophies with Portugal. However, due to the relative insignificance of the Nations League, the UEFA European Championship is viewed as Ronaldo's only major international title.
Ahead of Euro 2016, all the top soccer betting sites favored powerhouses like Germany, Spain, France, and England over Portugal. But thanks to three goals from Ronaldo, the Portuguese triumphed against the odds.
CR7 scored some of his greatest-ever goals while representing his country. Lucky for you, I have already ranked Ronaldo's top five goals.
LIONEL MESSI'S INTERNATIONAL TROPHIES
CONMECOL Copa America: 1
FIFA U-20 World Cup: 1
Olympic Games: 1
Total: 3
Although Messi has claimed three trophies with Argentina, the Copa America is his only major international title. Sure, the U-20 World Cup and Olympics are remarkable achievements. But they are major titles in soccer.
The little magician was the star of the show as Argentina clinched the 2021 Copa America crown, bagging four goals and five assists in seven games. As a result, he was named Player of the Tournament.
Messi and Ronaldo have both won a major international tournament. While Messi has secured more club titles than Ronaldo, the Portuguese boasts various trophies.
Ultimately, it is difficult to say which player has enjoyed greater success in this department.
Cristiano Ronaldo vs. Lionel Messi – Who is Better?
You don't really expect me to answer that question, do you?
At the end of the day, the Messi vs. Ronaldo argument is a highly subjective topic. Since both players have scored countless goals and claimed countless titles, the debate comes down to personal preference.
Yes, Ronaldo has played more games and scored more goals. But Messi has won more Ballon d'Ors. Messi has also claimed more trophies. However, Ronaldo has won more competitions. You get the picture, right?
The term "GOAT" gets thrown around like confetti nowadays, but there is absolutely no denying that Messi and Ronaldo are among the greatest of all time in the soccer world.
My advice? Enjoy them while you still can. Check out our expert guide to betting on soccer below for more.
Soccer Betting Guide
AUGUST
Casino of the Month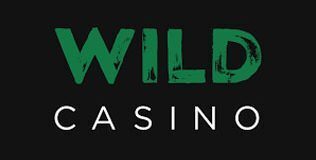 Welcome Bonus
250% up to $5,000
Read Review
Visit Site