Craziest NFL Draft Props for 2021 – Odds and Picks for 8 Weird Prop Bets

The 2021 NFL Draft tends to be a bit too serious. I know it's a billion-dollar entity handing out once-in-a-lifetime gigs to football players, but still.
If you are betting on the NFL Draft this year, most of your energy has been sucked into player rankings, news, rumors, and mock drafts.
Rightfully so, but regular NFL Draft betting will only get you so far, whether be it financially or intellectually. Sometimes you need to give your brain a break, think outside the box, and take a stab at some weird bets.
That brings me to this year's batch of weird 2021 NFL Draft props. They are your usual player props, and they might even be tough to gauge. However, there is money to be made here.
With that, join me for a look at eight crazy 2021 NFL Draft props to bet on.
Will Trevor Lawrence Cry After He's Drafted?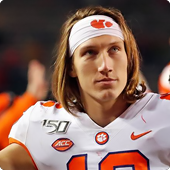 Trevor Lawrence looks like a lock to go #1 overall to the Jacksonville Jaguars.
It would be an utter shock if that weren't the case, as it's so likely that most betting sites aren't even allowing you to bet on it anymore.
Whether Lawrence gets picked first or not, of course, he's going to get drafted, and BetOnline is asking bettors if Trevor Lawrence will cry.
Getting drafted can be an emotional experience, as all that hard work finally pays off. Lawrence does seem calm and collected, but there is no value in betting against him crying.
Football players are a lot more emotional than people give them credit for, and with the +550-price tag looking so alluring, I say either aim high here, or leave this bet alone.
Who Will Trevor Lawrence Hug First?
Whether you want to take a stab at Trevor Lawrence shedding some tears after being drafted or not, there is more value on its way via this prop.
Here you just have to predict who Lawrence will hug first after being selected #1 overall.
Each option gives you +125 odds at the absolute worst, but it could be tough to narrow it down. A lot probably depends on where Lawrence is sitting, and who is near him.
We do know that he's among some big names attending the draft virtually, however.
The NFL has announced the 13 prospects who will be attendance in Cleveland for the #NFLDraft. QB prospects Trevor Lawrence, Justin Fields will not be in attendance and will participate virtually. https://t.co/H2Av3g1Hqy pic.twitter.com/LudAU4PaQv

— Kelsey Conway (@FalconsKelsey) April 23, 2021
That probably means Lawrence will be seated on a couch, with his new wife on one side, and perhaps one of his parents on the other.
Historically, players do tend to hug their moms first, and here hugging his mom offers more value than hugging his wife.
Will Trevor Lawrence Be Wearing a Tie?
This isn't the weirdest NFL Draft prop out there, but it's still not the usual wager.
This one asks if Trevor Lawrence will be wearing a tie during the draft.
I see this as a no-brainer, with it being made public that Lawrence won't be attending the draft in person.
Not attending takes away the necessity of looking professional, while other virtual draftees took a more laid-back approach last year.
Joe Burrow took the casual route during the 2020 NFL Draft, and with Lawrence not going to the big show, I think there is a good chance he skips the suit and tie.
What Color Will Marissa Mowry's Dress Be?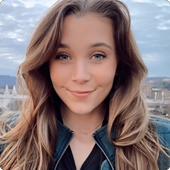 This is another fun 2021 NFL Draft prop bet just because no matter where you go with it, you're getting plus money.
If you're not aware, Marissa Mowry is the new wife of Trevor Lawrence, and it stands to reason that she'll be by his side on draft night.
You can obviously bet on if Lawrence hugs her first, but since I am predicting he hugs his mom first, perhaps there is another way to profit from her.
Here, you can bet on what color her dress will be. Only Marissa will know that on the day of the draft, but the colors in question have some specific ties.
The green/teal option could be an homage to the Jaguars colors, while an orange dress would be a shout out to the Clemson Tigers in a sense.
Both look like fine tries, but it's always possible a more casual Lawrence will convince Mowry to skip such a formal appearance, altogether.
For the sake of this prop, I will eat up the value with a black dress. If Mowry wears a dress at all, a black dress does not make any public allegiance, it looks nice, and it also comes with a sweet +425 price tag.
Will a Team's Pick Be Moved Back?
I promise this post is not just about the best Trevor Lawrence prop bets. Moving on from props involving the likely #1 pick in this year's draft, bettors can try to predict if any team will lose their spot in line.
It sounds crazy, but it's actually happened before.
Teams are usually prepared for when it's their turn to pick, but when you factor in big board's slowly being wiped out, traded, and teams liking multiple prospects, this situation isn't completely impossible.
The problem is it is still quite unlikely, as the insane -2500 odds might indicate. You could go big for the "yes" side at the +800 odds, but this is one weird NFL Draft prop bet I'd just avoid.
How Many Trades Will Occur in the 1st Round?
There are two NFL Draft props dealing with potential first round trades, as it pertains to an over/under.
You can also bet on whether there will be more or less than 1.5 trades within the top-10, but I prefer a little more wiggle room.
This prop deals with the entire first round, and you either want four trades to happen, or you're hoping five or more go down.
Or, you know, you could go the extreme route.
32 first-round picks, 32 trades: Barnwell's new All-Trades NFL Mock Draft https://t.co/8ogzCQgoF7 pic.twitter.com/1OBnb0mS48

— ESPNBoston (@ESPNBoston) April 22, 2021
Last year four trades occurred in round one, and that was a bit light based on previous years, and what was expected.
In 2019 there were six trades in round one, and that followed a big eight-trade first round the year prior.
The beauty here is you have 32 picks to go through before the clock strikes midnight. Several teams could be interested in trading up or down, as well.
I'll touch more on the Atlanta Falcons specifically in the next prop, but they're among several teams that could be active in round one.
My Pick: Over 4.5 trades (-130)
Will the Falcons Trade the 4th Pick?
If you are with me on there being over 4.5 trades in the first round, you may also have interest in betting on Atlanta trading down.
The Falcons are in a fairly good spot with the fourth overall pick, but there have been rumblings that a trade could be coming.
Atlanta seemingly has the offense in place to contend, but their defense leaves a lot to be desired.
Do they enhance their offense by drafting an offensive weapon, do they get Matt Ryan's long-term replacement, or do they reach for the best defensive player?
One of those could be the answer, but it is also possible the Falcons just take advantage of their spot and get a king's ransom for a quarterback-needy franchise.
I like the value and logic associated with the Falcons trading down.
Will Jimmy Garoppolo Be Traded in Round One?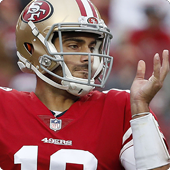 While I am all for a flurry of trades, this one is tough to get behind. On one hand, the 49ers did go out of their way to get better under center.
San Francisco made waves when they swung a big trade for the third overall pick in this year's draft, and you don't make a move like that on a whim.
The Niners don't appear to believe in Jimmy Garoppolo, and that bold move was to land his successor. The question, of course, is how soon do the 49ers plan on replacing him?
Jimm G isn't long for San Francisco, but he's still a solid starter to turn to until the new guys get his footing in the 49ers' offense.
I do think Garoppolo gets traded at some point in the near future but unloading their quarterback in round one seems a bit rash.
Tips for Betting on the 2021 NFL Draft
This batch of weird 2021 NFL Draft props bets should at worst be fun, and at best help you make some money.
This isn't the only way to bet on the draft and profit, of course. The best NFL betting sites have an insane amount of NFL Draft props, and if you just put in the required work, you can win big.
Before you dive in, consider the following.
Where to bet on the 2021 NFL Draft
Put in the research
Make sure the price is right
Two of these go together quite well. I've actually already done the hard work for you in breaking down where to bet on the 2021 NFL Draft, but no matter where you go, value is key.
Whatever sites you like, I'd certainly shop around for the best odds and ensure you're getting the most bang for your buck.
None of that matters if you don't know what to look for or what to bet, of course. That brings in my third point; to do your research.
Whether you scout on your own, track news and rumors, or pay attention to odds, rankings, and mocks, make sure you're as informed as possible.
September
Casino of the Month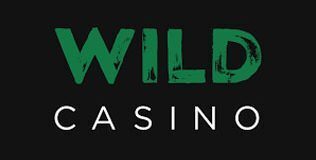 Welcome Bonus
250% up to $5,000