Could an MLB Sleeper Win the 2020 World Series?

I must say, predicting that the Nationals would win the 2019 World Series before the season began turned out to be a pretty sweet premonition. Don't worry, I'm not here to brag about "calling it." I'm just trying to set the tone as to why you should listen to me talk about this specific futures market.
Last year, I correctly pegged a World Series sleeper to reign supreme, so perhaps this is a blog you want to spend a couple of minutes browsing.
For anyone interested in betting on teams to win it all, here are 4 World Series sleepers in 2020 that you might want to consider.
Oakland Athletics (+3300)
Joe Maddon and Anthony Rendon make the Angels an exciting team to follow, but they aren't the biggest challengers to the Astros in the AL West.
That title belongs to the Oakland Athletics.
The A's won have won 97 games in consecutive seasons and continue to trend in the right direction. The pitching staff gets a boost with the full-time arrival of southpaw Jesus Luzardo, and A.J. Puk is waiting in the wings. Sean Manaea and Frankie Montas have both shown promise, and this lineup quietly has a lot of prestige.
Case in point, Oakland watched Marcus Semien explode in 2019, and Matt Olson is a superstar in the making.
In other words, look out for "The Green and Gold" to turn some heads in 2020.
Cincinnati Reds (+4000)
At this rate, it won't be long until the Reds are no longer a World Series sleeper. Sitting at +4000 to lift the Commissioner's Trophy still classifies them as such, but have you seen the NL Central odds in 2020?
Cincy is right on the heels of the Cubs and Cardinals. In fact, I predict the Reds will win their division.
The addition of Mike Moustakas and Nick Castellanos injects a lot of power into the middle of this batting order, but it's the new leadoff hitter in Cincinnati that should have the Reds fanbase perked up.
Shogo Akiyama hits for average, he steals bases, and he has launched 20 or more jacks in three straight seasons in the Japan Pacific League.
If Luis Castillo and Trevor Bauer pitch like they are capable of, a futures bet on Cincinnati winning the World Series could pay massive dividends.
Philadelphia Phillies (+4000)
Even with as much talent as the Phillies had a season ago, Gabe Kapler was never going to lead this team to where they wanted to go. Then again, 2020 could be a much different story.
Insert a proven winner like Joe Girardi at the helm, plug Didi Gregorius in at shortstop, and add Zack Wheeler to the rotation. Suddenly, Philly is onto something.
Whether or not Wheeler will earn the $118 million he's owed remains to be seen, but I'm expecting big years out of Bryce Harper and Rhys Hoskins. I still think Aaron Nola is an elite pitcher.
Those close to the situation are captivated by pitching prospect Spencer Howard (RHP), and it's hard to blame them. Howard was scintillating in the minors last year (2.03 ERA, 94Ks in 71 innings) and could even be part of the opening day rotation.
Chicago White Sox (+4500)
After being installed at +2500 at some casinos in Vegas, I was happy to see the "South Siders" lurking at +4500 at one of the leading MLB betting sites. The White Sox have their work cut out for them if they are going to leapfrog the Twins in their division, but there's plenty to be excited about.
Lucas Giolito emerged as a high-end starting pitcher and will bring loads of confidence into 2020. Jose Abreu signed an extension, Yoan Moncada is coming off of a breakout year, and Eloy Jimenez is a big-time home run threat.
And while some general managers brought in two or three key pieces during the offseason, Rick Hahn added the following five.
Yasmani Grandal, C
Edwin Encarnacion, DH/1B
Nomar Mazara, RF
Dallas Keuchel, SP
Gio Gonzalez, SP
Sleeping on The Chi Sox might be a mistake.
More MLB Sleepers to Bet On
Betting on who will win the 2020 World Series is just the beginning. There are lots of MLB futures bets you can place, and Noah Davis and I have highlighted sleepers for each category.
AUGUST
Casino of the Month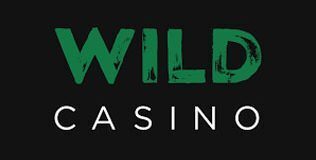 Welcome Bonus
250% up to $5,000
Read Review
Visit Site